Samir K. Nangia, MD, is board certified in both internal medicine and nephrology. He is Chief of Staff at Methodist Mansfield Hospital and member of the Corporate Medical Board and ACO Board of Directors at Methodist Health System in Dallas, Texas. He is a practicing nephrologist with Dallas Renal Group and serves on its Board of Directors. He is also a Physician Development Coach within student affairs at Texas Christian University/University of North Texas Health Science Center Medical School. Dr. Nangia is a former member of the ABIM Nephrology Board.
Why did you decide to become involved with ABIM Governance? And what has your experience on the Nephrology Board been like?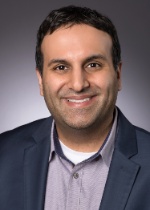 What gave me the courage as a young physician leader to become involved in ABIM Governance is that I thought I have the passion, "out of the box" ideas, and leadership skills to help the organization so it can bring both academic and private practice nephrologists together to represent a more unified and strong organization that helps all physicians.  When I joined the ABIM Nephrology  Board it was a difficult time for the organization and profession, however our team of physicians on the Nephrology Board with leadership from Dr. Berns and with the help of the amazing ABIM staff has made significant strides in building back trust in the nephrology community. 
I have played an active role in the ABIM transformation process in the nephrology community by having conversations in local hospitals in Dallas-Fort Worth with physicians, at national society meetings (ABIM focus groups) and several exchanges on social media discussing challenges and opportunities with other members of the board certification community. I also have had the opportunity to publish an editorial in the American Journal of Kidney Disease describing the transformation of ABIM and Maintenance of Certification and was featured in a video describing the various ways physicians can receive MOC points. During these and other ABIM activities I have had the honor of engaging with several ABIM staff with whom I have built great working relationships over the years. 
Answer the question, before I joined the ABIM Nephrology Board, I didn't know…
I did not realize how diverse the ABIM Governance was! I was an Asian millennial in private practice who graduated from a foreign medical school, sitting on the Nephrology Board. I may not have been someone you'd have expected to see on the governing body of an organization like ABIM previously. Some may imply that ABIM is made up of "old white men." Nothing could be further from the truth. During my time on the Board, 42% of ABIM Governance members were women, and Governance as a whole represents a wide variety of demographics. I am also not alone as a practicing physician on ABIM Governance; more than 90% of these physicians provide direct patient care and nearly half spend most of their time doing so.
What advice do you have for young physicians who are thinking about joining ABIM Governance?
We need more young physicians in ABIM Governance! Many of the key decisions being made will impact all physicians, including young physicians and they need a voice at the table. One of the most important cross-disciplinary issues for ABIM is to continue to come up with innovative ways to show transparency within the organization and building trust with our physician community as we continue to implement changes (common themes I encounter on social media and practicing in the community).
Young physicians can be extremely valuable to ABIM in this process! They can get engaged with diplomates on social media platforms and help on the ground (i.e. society meetings). When I speak to nephrology fellows about leadership at Nephrology Business Leadership, I mention that when a challenging, and potentially unpopular, leadership opportunity comes their way, accepting it head on will be a true test of their leadership skills. This was a key reason I joined the ABIM Nephrology Board at the start of the transformation process.
The recent changes in the ABIM MOC process and the addition of the Longitudinal Knowledge Assessment (LKA) are great steps. We of course have more doors to open in making MOC even better, especially given the rapid pace of change in health care today. I believe that physicians can be extremely innovative, and with the help of the entire community, ABIM can continue to transform with your ideas. This is our challenge, how we prepare to deliver care and how we credential fellow physicians. We can either sit on the sidelines and criticize or roll up our sleeves and participate to collectively improve the process. I choose the latter.
Why did you choose to specialize in nephrology?
I was always fascinated by the dialysis machine. Like with most individuals who chose nephrology, I had some amazing mentors in the nephrology section at Medical College of Wisconsin, where I did my internal medicine training. 
How has COVID-19 affected your practice? Do you think any of the changes made in health care during COVID-19 will become permanent?
COVID-19 made me a better leader and more resilient. As Chief of Staff of our hospital and Medical Director for several hospitals' acute dialysis program, our teams were faced with many challenges during the pandemic. Many of these innovative changes have led to permanent policy changes in how we deliver care going forward. 
You work in Dallas, what is something you love about the city?
I must admit, completing nephrology training at University California San Diego, it was extremely difficult to leave the beaches and move to Dallas, Texas. However, I quickly learned that Dallas is a great place to raise a family with amazing schools. It's a growing city and therefore our group has been growing into one large family of 40+ physicians in a short period of 10 years. Whether you have a love for the parks, like sports, or are a foodie, the DFW Metroplex has something for everyone!
What is your favorite thing to do when you are not working?
When I'm not on duty, I love working on my physician practice (the Dallas Renal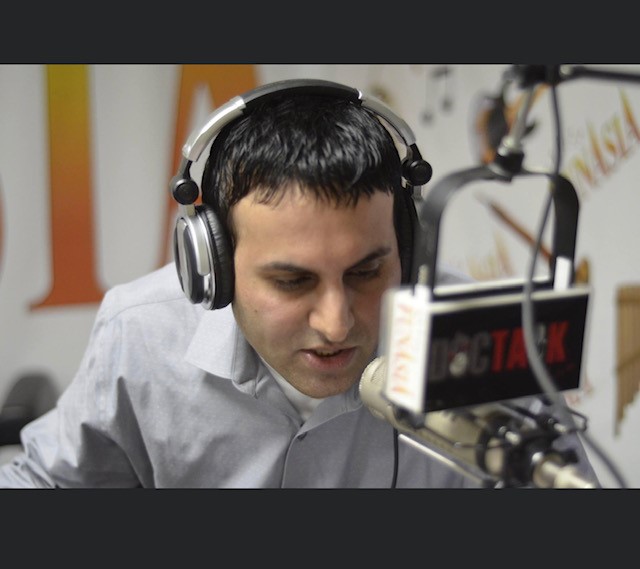 Group) radio show and hosting other physicians. I have had the privilege of being co-creator and co-host of a medical radio show on 100.7FM in Dallas and on the podcast (iTunes, Spotify, iHeart) "Doc Talk Live," aimed at creating health awareness. The show has hosted over 500 physicians and currently is in its seventh season, and is also on several social media platforms (Facebook, Twitter, Instagram, YouTube). With the continued success of the show we have been able to collaboratively educate the community and received the city "Healthcare Hero" Recognition Award. In my spare time I also enjoy being part of a start-up company, Coaching Docs, focused on providing physicians with executive leadership and wellness coaching across the nation. Another passion of mine outside of nephrology is mental health, which continues to be a growing global issue with lack of resources. I am fortunate to be part of an innovative international company, Silver Oak Health, which is currently working with over 150 corporations internationally in providing a mental health platform for its employees. 
You may also be interested in...