Many physicians have trained with or served in the United States military, including members of ABIM's Governance. ABIM spoke with three members of the Pulmonary Disease Board about their experiences with military medical training and pulmonary care in military service members.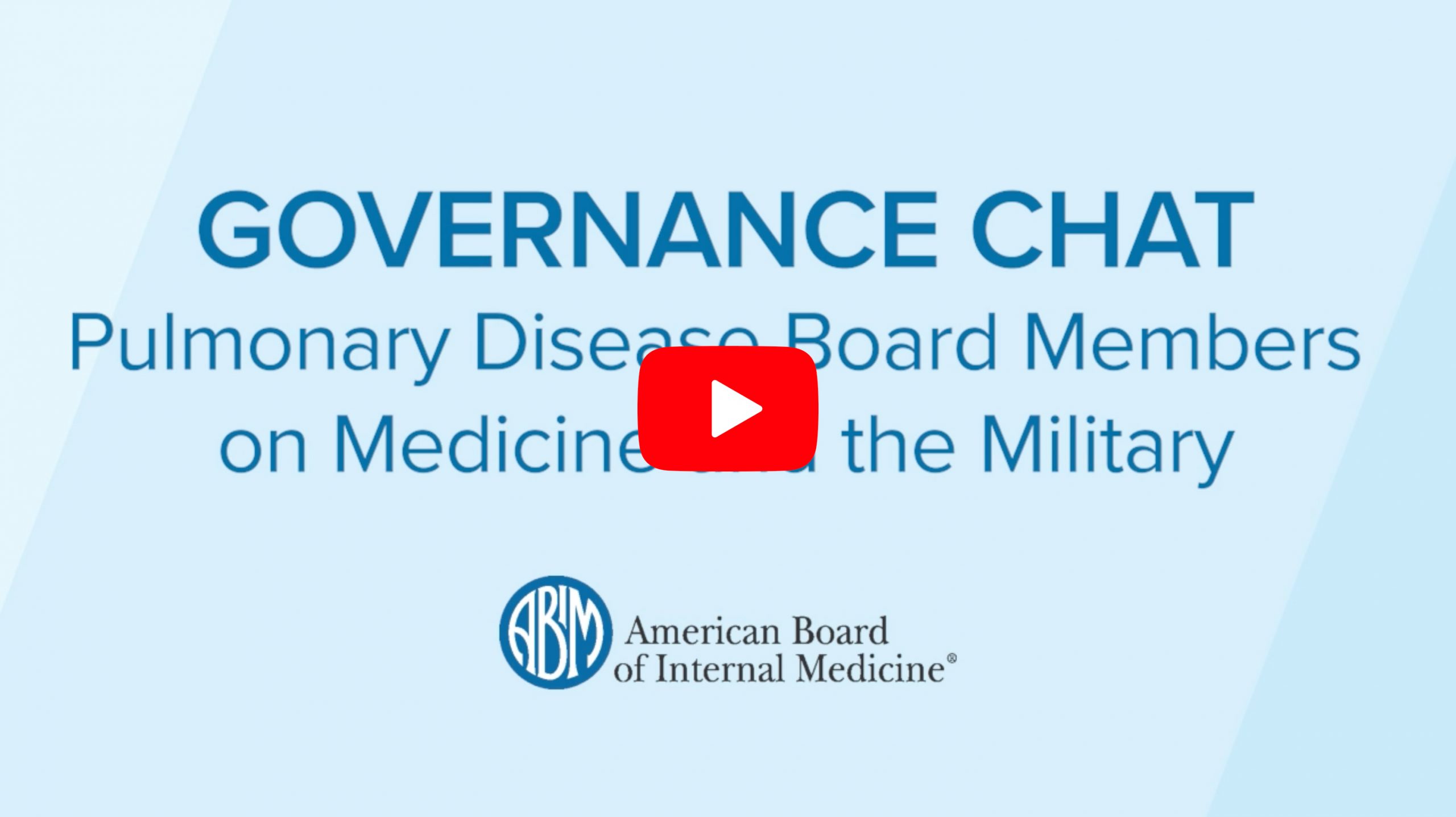 About the Participants:
Kathryn Bilello, MD, is a Clinical Professor of Medicine at the University of California San Francisco (UCSF) and Program Director for the Pulmonary and Critical Care Medicine Fellowship at UCSF Fresno. She completed her internal medicine residency at the University of Maryland and William Beaumont Army Medical Center in El Paso, Texas. She completed her pulmonary and critical care medicine fellowships at Walter Reed Army Medical Center.
Susan Murin, MD, is the Vice Chair of Internal Medicine, Interim Associate Dean for Clinical Affairs and Co-Director of Ambulatory Operations at UC Davis Health System in Sacramento, California. She completed medical school on an Air Force scholarship and served in active duty for three years.
Kevin M. O'Neil, MD, is a Pulmonary, Critical Care and Sleep Physician at Wilmington Health in Wilmington, North Carolina. He completed his residency and fellowship training at the Naval Medical Center Portsmouth, formerly Naval Hospital Portsmouth, in Virginia, and served in active duty at the National Naval Medical Center in Bethesda, Maryland.
In this video, Drs. Bilello, Murin and O'Neil discuss medical training in a military setting, medical practice in military versus civilian environments, advice for early career physicians and more.
Click here or on the image above to watch the full interview.
You may also be interested in...