The Infectious Disease (ID) Board met virtually on March 17, marking approximately one year since the beginning of the COVID-19 pandemic. During that time, physicians certified in internal medicine and its subspecialties have been greatly affected by the novel coronavirus and the additional stress it placed on not only them personally, but the entire health care system. While the pandemic has permeated all aspects of society and was a topic of conversation throughout the Specialty Board meeting, the eight members of the ID Board also addressed many other important issues facing the discipline.
Members also recognized Erica N. Johnson, MD, who would assume the role of Chair as of April 1, 2021, and congratulated George M. Abraham, MD, MPH, on all of his accomplishments leading the Specialty Board since 2018. Read more about Dr. Johnson and her work on the intersection of health and justice in the ABIM Blog. Below is a recap of the key discussion topics from the meeting:
Leadership Update
Richard J. Baron, MD, ABIM President and CEO, joined the Infectious Disease Board and highlighted ABIM's response to the pandemic in light of the additional burdens it has placed on so many physicians. After announcing in May 2020 that no one would lose certification if they weren't able to complete a Maintenance of Certification (MOC) requirement that year, ABIM made a similar decision with a March 2021 announcement that deadlines for MOC requirements would be extended until the end of 2022. This means: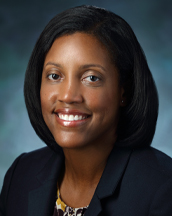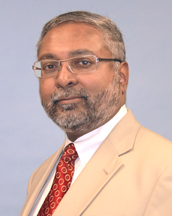 Physicians that have an assessment, attestation or points due in 2020 or 2021 will now have until 12/31/22 to complete them.
Those who due for an assessment in 2020, 2021 or 2022 will be able to participate in the Longitudinal Knowledge Assessment (LKA) when it launches in their specialty.

If a physician is among this group and certified in Infectious Disease, Critical Care Medicine, Hospital Medicine, or Pulmonary Disease, the physician will receive an additional year to take an assessment. This means she/he can wait until 2023 and choose from the traditional, 10-year MOC exam or the LKA at that time.

All ABIM assessments will be offered as scheduled this year to allow physicians the flexibility to take an assessment if they would like to take one, even though it is not required.
The Knowledge Check-In will not be offered after 2021.
Dr. Baron referenced information that was subsequently shared with all ABIM diplomates in the Spring 2021 News and Notes, including his message to ABIM diplomates acknowledging the challenges that the pandemic has wrought on the physician community.
Dr. Baron elaborated on ABIM's response to COVID-19 and illustrated the important role board certified physicians play as trusted voices in medicine. One example can be seen by numerous ABIM Governance members sharing their vaccination 'selfies' on social media through the #MyCOVIDVax campaign. Read their stories on the ABIM blog. 
Dr. Baron also reflected on another pillar of ABIM's strategic efforts in 2021: Diversity, Equity and Inclusion (DEI). He connected the nation's negative health outcomes caused by the novel coronavirus and the disturbing reality of health disparities in Black and Brown communities that are now being further exacerbated by the pandemic, and stressed the important role ABIM and the ABIM Foundation play in addressing these issues. He referenced the organization's joint Statement on Racial Justice issued in summer 2020 and the tangible next steps to realize this vision, including a grant program to build trust and equity in internal medicine training.
Diversity, Equity and Inclusion: Opportunities for Collaboration and Advancement
Christopher D. Busky, CEO of the Infectious Diseases Society of America (IDSA), was a guest at the meeting and provided an update on recent society developments, including a roadmap of IDSA's efforts available online. ID Board members concurred that IDSA has made great progress developing programs to address DEI, including the establishment of a DEI Task Force. Mr. Busky and Specialty Board members all expressed a desire to further explore how ABIM and IDSA could complement each other's DEI work.
Echoing Dr. Baron's earlier report, ABIM's Senior Vice President of Communications and Chief Diversity, Equity and Inclusion Officer, Pamela Browner White, stressed ABIM's commitment to addressing racism and structural inequalities by integrating DEI into all facets of ABIM both as a professional standard setting organization and as an employer. She was joined by Lorna Lynn, MD, Vice President for Medical Education Research and the Staff Administrator for the Diversity, Equity and Inclusion Committee, with representation from ABIM's Board, Council, Exam Committees, and ABIM Foundation's Board of Trustees.
After brief presentations, Mr. Busky, Ms. White, Dr. Lynn and the ID Board engaged in a conversation framed around a number of questions:
1) What are the opportunities for collaboration with other organizations around diversity, equity and inclusion?
2) With respect to race and ethnicity, what does the workforce look like in the field? How can the specialty recruit and retain a more diverse physician workforce, to better serve patients?
3) What are the known inequities in health and health care in the specialty? What role can ABIM play in mitigating these inequities?
The ensuing discussion focused largely on workforce opportunities, including outreach to diverse audiences early on in careers and perhaps even at the high school or undergraduate level. Dr. Abraham called forth recent lessons learned from a powerful TED Talk by diversity consultant Verna Myers entitled, 'How to Overcome Biases? Walk Boldly Toward Them.'
There was general consensus from all in attendance that this was only the beginning of these conversations, and ABIM looks forward to exploring the issues further with its many society partners during the Internal Medicine Summit that will be held virtually in June. This annual meeting brings together high-level leaders from numerous professional societies – including IDSA – to discuss pressing issues in the IM community. At this year's Summit, ABIM and its society guests will be exploring the topic of DEI and how the various stakeholders can collaborate in this area to amplify collective impact.
Longitudinal Knowledge Assessment (LKA): Communications and Governance Engagement Update
ABIM Communications staff joined the meeting to share new developments on the name, branding and a preview of forthcoming communications in support of the longitudinal assessment, which will launch in Infectious Disease in 2023. In early April ABIM announced the official name of new assessment option – the Longitudinal Knowledge Assessment (LKATM) – via its quarterly newsletter distributed to more than 215,000 diplomates. In addition to the name, ABIM also revealed LKA-specific branding and imagery, along with a new mini website available at abim.org/lka. ABIM Governance members are featured prominently on the new site and in supporting materials in an effort to deepen connections between ABIM and the internal medicine community.
Specialty Board members and staff then discussed how ABIM Governance can help get the word out to their colleagues about the positive changes to come. Some members shared their experience engaging with the community on behalf of ABIM through participation in activities such as Grand Rounds or presentations at society meetings, and they revealed tips on proven tactics to effectively reach ID doctors. Dr. Abraham shared his experience in working with the media such as Boston 25 News on stories like this related to COVID-19 vaccines, and he provided advice to other members of the ID Board on speaking with members of the media as representatives of ABIM Governance.
ABIM Research Update
ABIM Senior Vice President of Assessment and Research, Rebecca Lipner, PhD, and team shared ABIM's research strategy that was developed by a joint Board of Directors–ABIM Council Research Strategy Subcommittee composed of Vineet Arora, MD, Seth Landefeld, MD and Susan Edgman-Levitan. The strategy outlines three broad areas for ABIM to focus its efforts:
Foundational Science
External Validation Studies
Public Awareness Research
The recent research of Dr. Lipner's team sought to better understand trends in healthcare and how MOC performance is linked with better patient care. Read more about recently published research on ABIM's blog, including the following articles:
The Specialty Board was asked for ideas about research that could be done on health care outcomes in infectious disease to explore further links between board certification status and patient care.
Discipline-Specific Topic: Approved Quality Improvement (AQI) Proposal
ABIM staff provided Specialty Board members with an overview of the ABIM Approved Quality Improvement (AQI) Program, which is the process through which ABIM Board Certified physicians can earn MOC points for quality improvement/practice improvement (QI/PI) activities they are doing in practice through medical specialty societies, hospitals, medical groups, clinics or other health-related organizations. Approved activities grant 20 Practice Assessment MOC points to physicians who meaningfully participate in the activity. Louis D. Saravolatz, MD briefed his fellow ID Board members on an activity that was submitted for review. There was a brief discussion on the activity, the AQI application process and how activities have been approved in the past. This was followed by Specialty Board approval of the activity.
Specialty Board Oversight of Discipline-Specific Assessments
Specialty Boards serve as the governing body that has oversight of the assessments and Exam Committees in their discipline, and have the responsibility of periodically approving the assessment blueprints and standards for Certification and MOC. At this session, staff from the ABIM Assessment and Research team presented members with workforce information for their specialty, training pipeline trends, and assessment outcome trends, to better inform future decisions related to assessments.
Discussion of Future Specialty Board Membership
The ID Board dedicated considerable time to discussing the qualifications of the many outstanding candidates that applied for Specialty Board membership. Throughout this process, special care is given to ensuring that new members enhance the group's diversity in terms of age, gender, race/ethnicity, geographic location and practice type. Specialty Board members are ultimately chosen by the ABIM Council, whose members have oversight of Specialty Board composition across ABIM disciplines.
In Closing
The Infectious Disease Board values the feedback and commentary of the entire medical community, including diplomates and society partners.
Do you have any questions? Are you interested in how to get involved?
If you have questions after reading this report, please connect with us through the following channels:
Join our Community Insights Network to share your feedback.
You may also be interested in...