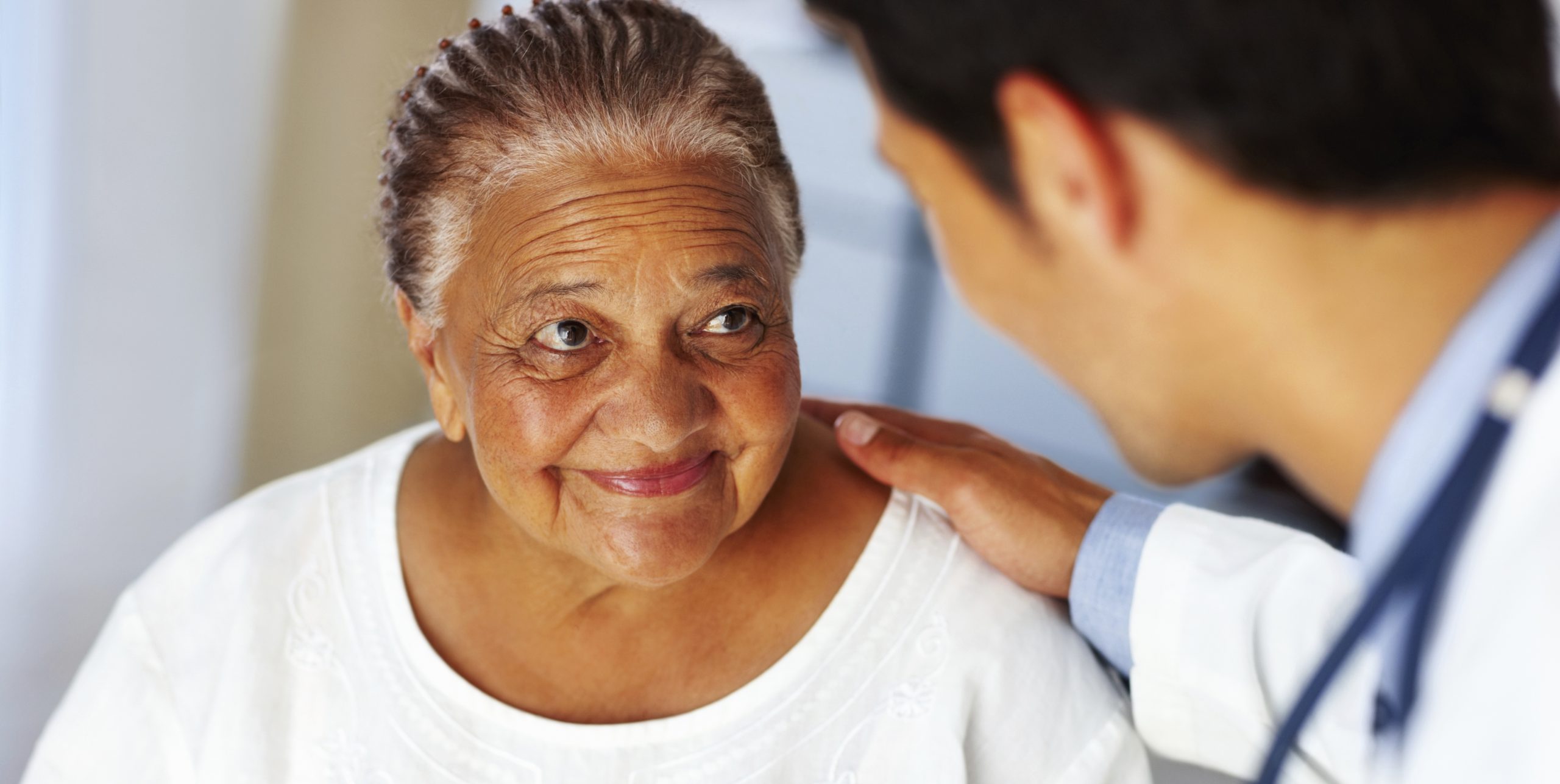 Like many organizations across the United States, the American Board of Internal Medicine (ABIM) and ABIM Foundation (ABIMF) are at a turning point, where we move from being "passively non-racist" institutions to committing ourselves to be an "actively anti-racist" influence in health care. In the tumultuous summer of 2020, we made a public commitment to explore our role in perpetuating —intentionally or not— racial disparities in health care through our Board's policies and programs.
And while our initial commitment in 2020 focused on racial justice, ABIM's Diversity, Equity and Inclusion (DEI) strategy has broadened to bring as many voices to the table as possible. Our goal is to ensure that our programs and policies are not divorced from the lived experiences of our diplomates, including (but not limited to): age, race, ethnicity, ability, faith, sex, sexual orientation, gender identity, geographical location or practice setting.
This page serves as a record of what we have committed to, a living compendium of what we have done thus far to fulfill those commitments, and as a fulfillment of the promise to remain transparent and accountable to our community as we do this ongoing work.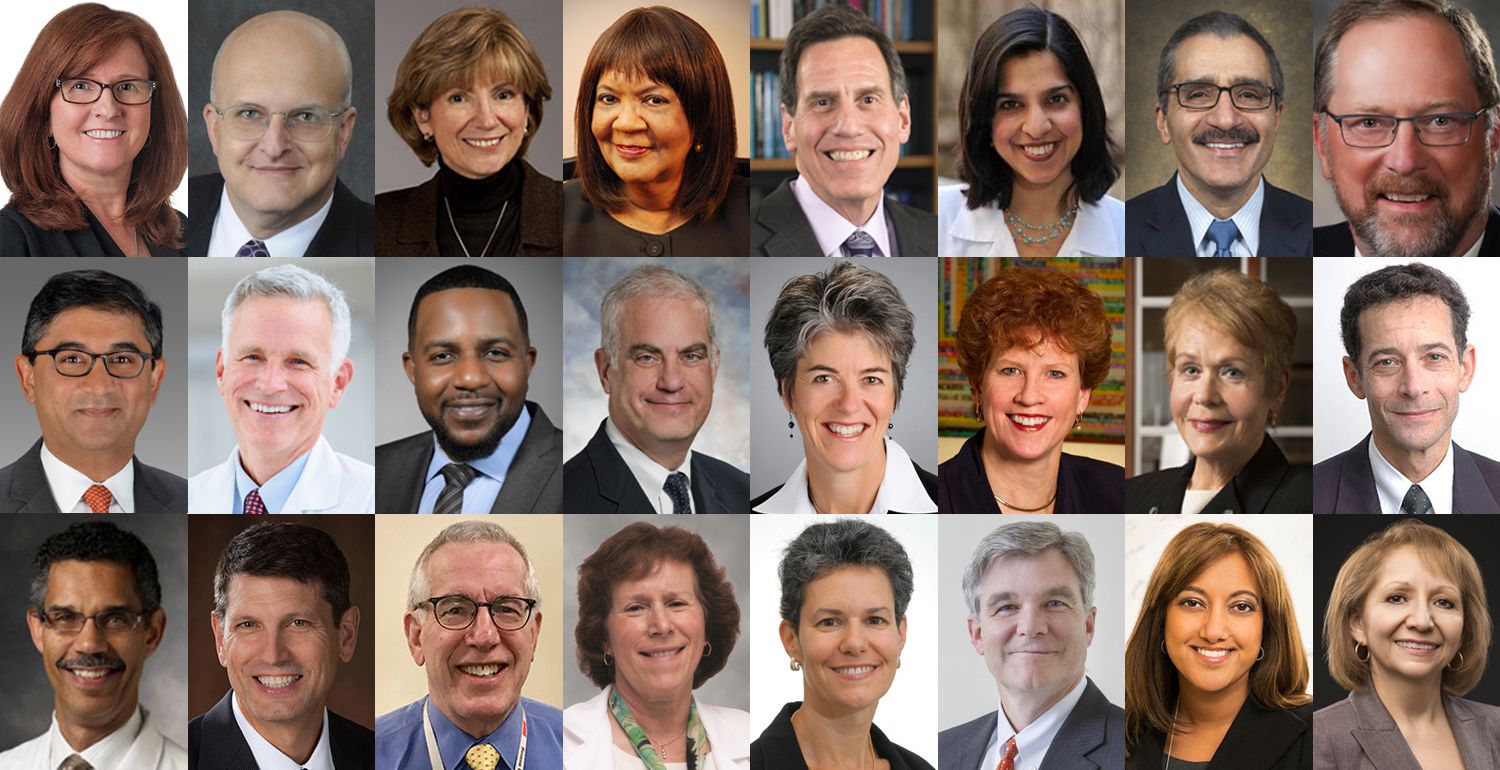 Originally published on the ABIM Blog on June 5, 2020.
We, the leaders of the American Board of Internal Medicine (ABIM) and the ABIM Foundation, unite with our colleagues, practitioners, and partners within the medical community to decry the police brutality, racist violence and underlying structural, systemic and cultural racism that have had an impact on every aspect of life in our country.  
Like tens of millions of Americans, we watched the killing of George Floyd in police custody. We also see the devastating and disproportionate toll that COVID-19 has taken on Black and Brown communities, which have seen far higher rates of infection, death and unemployment, facts that vividly demonstrate the structural inequity in our society and in our health care system.  
As leaders within the medical community aware of implicit bias, we need to accept and understand our own roles in creating the current reality. A medical model that focuses only on the characteristics of a virus and ignores the constructed social world through which the virus spreads is insufficient and must be expanded. 
It's simply not enough to say passively we will "do no harm"; we pledge actively to do our part in opposing and dismantling systems and policies that cause harm to our patients and disproportionately affect those in Black and Brown communities.
As a physician certifying organization, ABIM commits to analyze our programs for potential disparate impact on racial or ethnic minority candidates, be transparent about the results and address any inequity to which we may be contributing.  
The ABIM Foundation has focused on the impact of trust on health care. We will  devote our 2020 Virtual Forum to gaining a deeper understanding of how historically merited distrust in the health care system among Black and Brown communities has contributed to disparities, and what can be done to earn back that trust. We commit to identifying and spreading promising solutions.
Our oath is to preserve and protect lives regardless of race, creed, gender, or color. We must accept the sobering fact that the present reality speaks to a collective organizational failure. 
We commit to do all we can to eliminate racism, its underlying roots of power and privilege, and its impact within our organizations, our communities, and our country. 
In August 2020, ABIM's Board of Directors established its first ever and permanent Committee on Diversity, Equity and Inclusion (DEI), appointing Robert O. Roswell, MD as Chair. In addition to his role on ABIM's Board, Dr. Roswell is Associate Dean for Diversity and Inclusion at the Zucker School of Medicine at Hofstra/Northwell where he also serves as Associate Professor of Science Education & Cardiology.
Learn more about Dr. Roswell here.
---

From left to right: Robert Roswell, MD; Alicia Fernandez, MD; Bernard Jaar, MD; Bruce Leff, MD; Antonia Villarruel, PhD, RN.
---
The DEI Committee—comprised of ABIM Governance members representing the Board of Directors, ABIM Council, Exam Committees and the ABIM Foundation's Board of Trustees—will be responsible for ensuring ABIM's programs, including assessments are fair, equitable and free of bias.
Since its formation, the DEI Committee has been focused on the following important conversations:
Oversight of the Collection of Race and Ethnicity Data
Evaluating ABIM Assessments for Fairness
Re-Evaluating the Use of Race and Ethnicity Identifiers in Exam Questions
Incorporating Health Equity Content in ABIM Assessments
---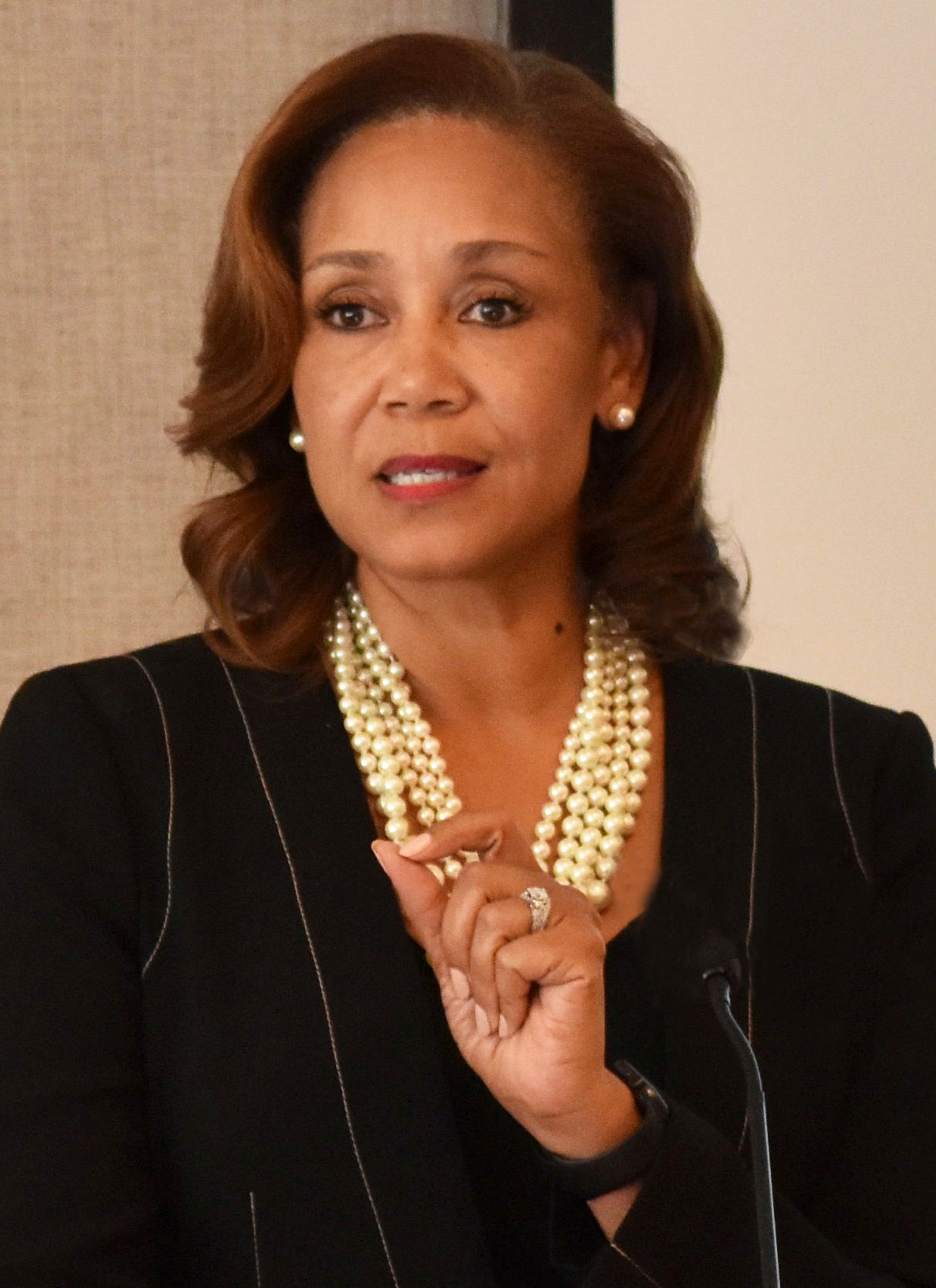 In September 2020, ABIM named Pamela Browner White as its first ever Chief Diversity, Equity and Inclusion Officer. Ms. White, who has served as ABIM and ABIM Foundation's Senior Vice President of Communications since 2016, is leading efforts to advance ABIM's commitment to be a diverse, antiracist, equitable, and inclusive organization.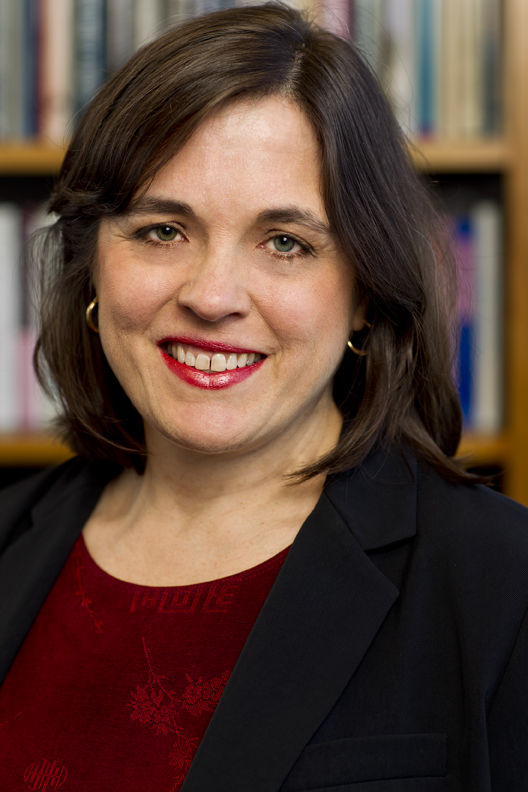 She is responsible for setting and implementing an overarching vision of diversity, equity, and inclusion for ABIM and ABIM Foundation. Ms. White will also support the work of the DEI Committee led by Dr. Roswell, together with Lorna Lynn, MD, ABIM's VP for Medical Education Research.
Learn more about Ms. White and Dr. Lynn here.
In October 2020, Ms. White established a DEI Organizing Committee for internal, staff-directed work at ABIM. This group is comprised of ABIM staff representing multiple departments from Human Resources, Information Technology, Assessment & Research, Communications and more. In order for ABIM to move forward effectively with its external work, it needed to build a workplace where employees feel safe and comfortable bringing their authentic selves to work.
Since its formation, the Committee has advised the CDEIO on the following processes:
A Request for Proposal to select an external DEI consultant
Selection and onboarding for the DEI consultant
Selection of influential speakers for ABIM Staff and Governance
Bias Training for ABIM's Senior Leadership Team
---
Influential Voices Invited to Speak with ABIM Staff and Governance
Juneteenth Town Hall for ABIM Staff and Governance: Dr. Erica Armstrong Dunbar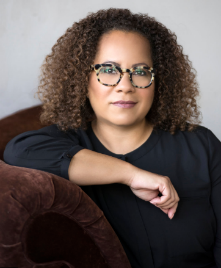 Dr. Dunbar spoke to ABIM staff and governance about the broader context of structural racism throughout American history and events leading up to and proceeding Juneteenth. Her books—She Came to Slay and Never Caught—were distributed to staff and governance for continued learning. Juneteenth is now a traditional holiday that we will continue to observe as an organization.
---
Joint Session of the ABIM Board of Directors and Council: Dr. Camara Jones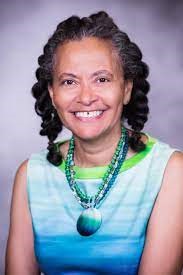 Dr. Jones presented a very practical framework, using allegories, to explain sensitive and complicated ideas around racism. This conversation centered on naming racism and rooting out the common places where it operates in organizations, every day.
---
ABIM Foundation Board of Trustees: Dr. Ala Stanford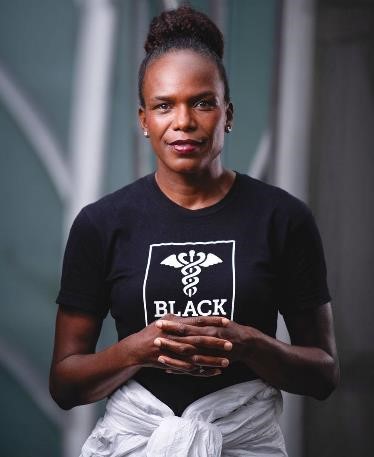 Dr. Stanford spoke to the ABIM Foundation Board of Trustees about her experience establishing trust in the Black communities of Philadelphia through the Black Doctors COVID-19 Consortium. She spoke about the barriers she faced with health systems and insurance companies as a Black woman physician and shared strategies for how institutions can involve community-based organizations to build trust with patients.
---
All Staff Virtual Speaker Event: Dr. Alicia Fernandez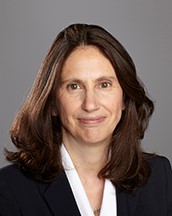 In honor of Hispanic Heritage Month, Dr. Fernandez, a member of ABIM's Board of Directors, spoke with staff about her work in the area of health and health care disparities, including issues surrounding Latino health, immigrant health, and language barriers.
---
In April 2021, ABIM hosted the annual Joint Meeting of the Board of Directors and ABIM Council (which includes all Specialty Board Chairs). The core of the meeting revolved around advancing ABIM's work on the commitments made in the Statement on Racial Justice, particularly adding health equity content to ABIM assessments. Across the health care community, many individuals and organizations are active in the Diversity, Equity and Inclusion (DEI) space, providing rich opportunities for learning, collaboration and leadership.
Robert Roswell, MD, Chair of the DEI Committee, led Directors and Councilors in a conversation about adding health equity content to all ABIM assessments and the possible impact of adding race/ethnicity identifiers to ABIM test content. To better understand this impact, it was proposed that future research should be done with voluntary diplomates. In addition, acquiring race/ethnicity data from the American Association of Medical Colleges (AAMC) will allow ABIM to conduct additional analyses to determine if there is bias within ABIM assessments at the individual item level, and to consider additional research on fairness. The goal is to determine what ABIM might be able to do, in partnership with others, to ensure the fairness of our programs.
The group overwhelmingly supported implementing these strategies because knowledge and understanding of the impact of race on patient health outcomes is critical to staying current in the field of internal medicine and all of our subspecialties.
---
ABIM's Mission: "To enhance the quality of health care by certifying internists and subspecialists who demonstrate the knowledge, skills and attitudes essential for excellent patient care."
---
In deliberations, Directors considered ABIM's mission and the Physician Charter— authored by the ABIM Foundation, American College of Physicians and the European Federation of Internal Medicine and endorsed by more than 100 societies —in which a commitment to equity is described as a component of professionalism.
Additionally, and most importantly, they discussed the well-established body of research that exists around health equity and social determinants of health, reinforcing that these are areas physicians need to be aware of in order to practice current medicine. The Board voted unanimously to approve a resolution to include discipline-specific health equity questions in ABIM assessments, and signal the importance of this content by adding health equity to examination blueprints.
Reflecting on this decision, Directors agreed that this moment felt urgent, essential and historic.
---
From the Physician Charter: "The medical profession must promote justice in the health care system, including the fair distribution of health care resources. Physicians should work actively to eliminate discrimination in health care, whether based on race, gender, socioeconomic status, ethnicity, religion, or any other social category."
For many years, ABIM had been an authoritative organization that was perceived as disconnected from the community of physicians it served. More recently, ABIM has made a number of changes to correct this outdated approach, incorporating community feedback into every decision we make, standing in solidarity with our colleagues across internal medicine and its subspecialties, and making our values as an organization and as a profession known.
Since our statement on racial justice, we have continued to re-affirm these values.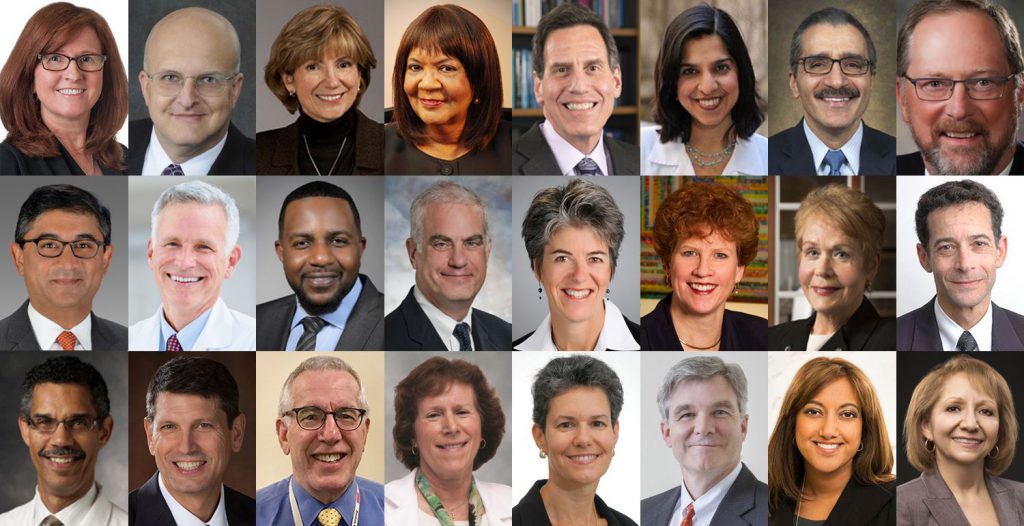 Our oath is to preserve and protect lives regardless of race, creed, gender, or color. We must accept the sobering fact that the present reality speaks to a collective organizational failure. We commit to do all we can to eliminate racism, its underlying roots of power and privilege, and its impact within our organizations, our communities, and our country.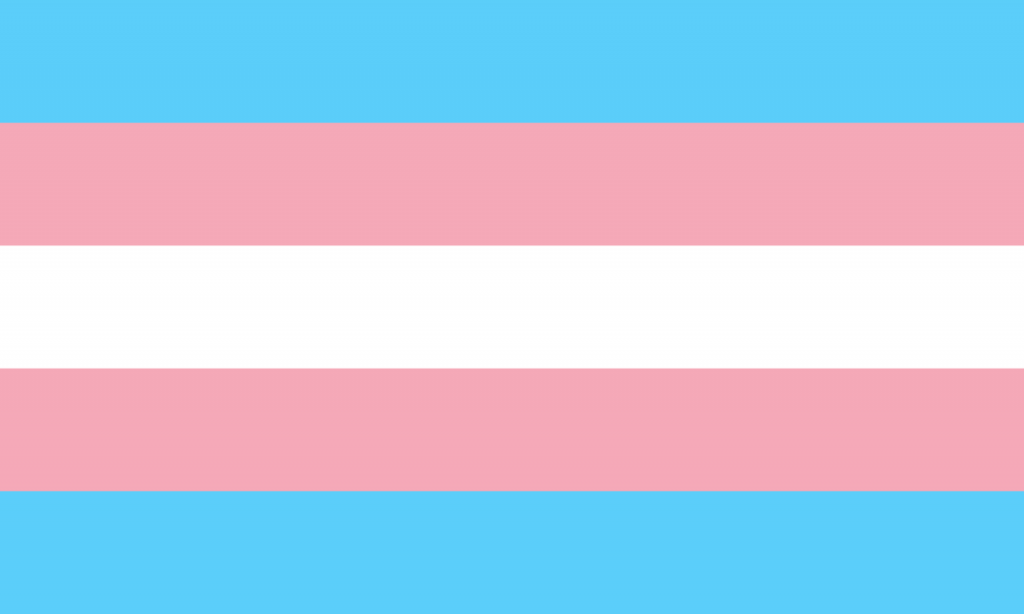 The American Board of Internal Medicine (ABIM) and the ABIM Foundation join many of our colleagues in the internal medicine community in condemning any discrimination based on a person's sexual orientation, gender, gender identity, or other characteristics.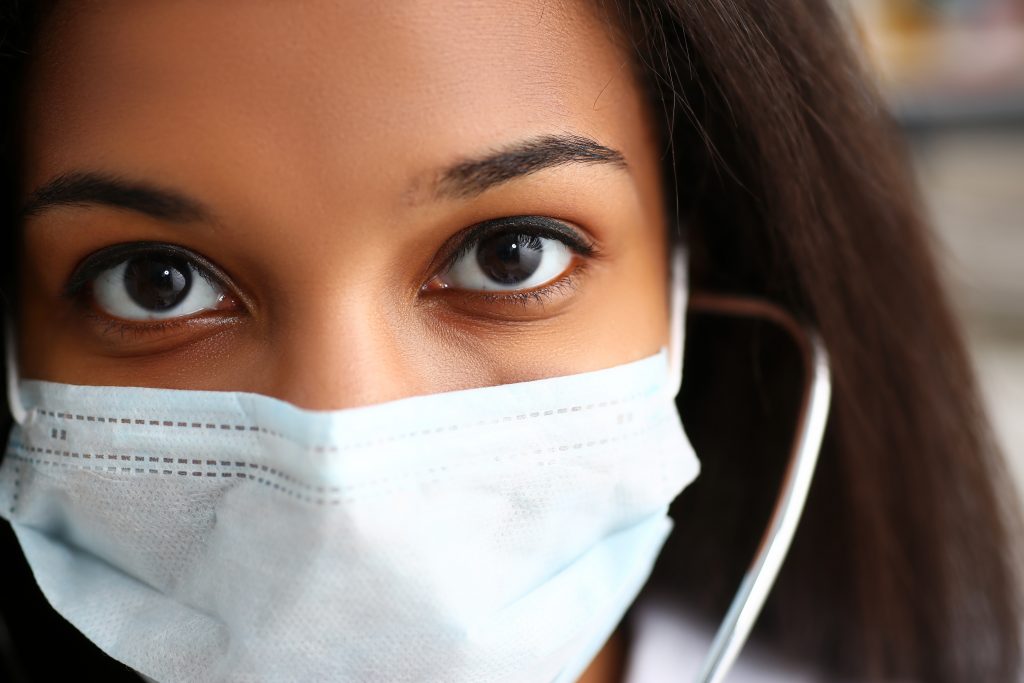 Therefore, we urge that you immediately take proactive and intentional steps to build trust in the products you bring to market by bringing publicly recognizable, trusted, and accepted Black and Brown leaders into the process of designing and implementing vaccine trials and distribution strategies.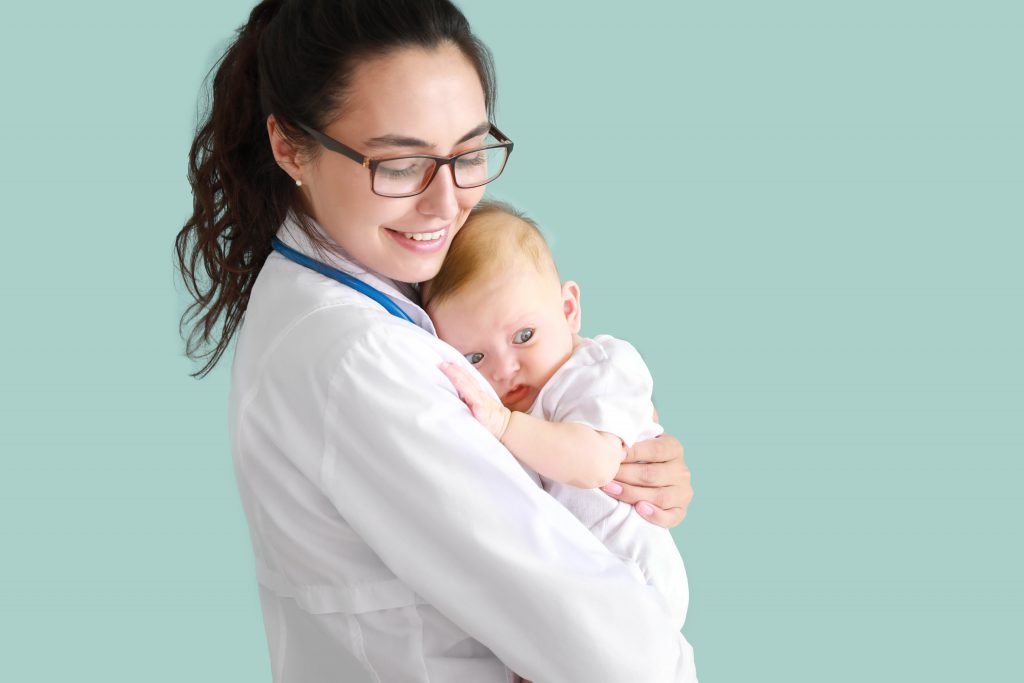 Making the availability of resources for pregnant and nursing mothers more visible during the exam registration process—in official email communications, on our public website and on your secure Physician Portal—was the first major step to increasing awareness among our diplomates.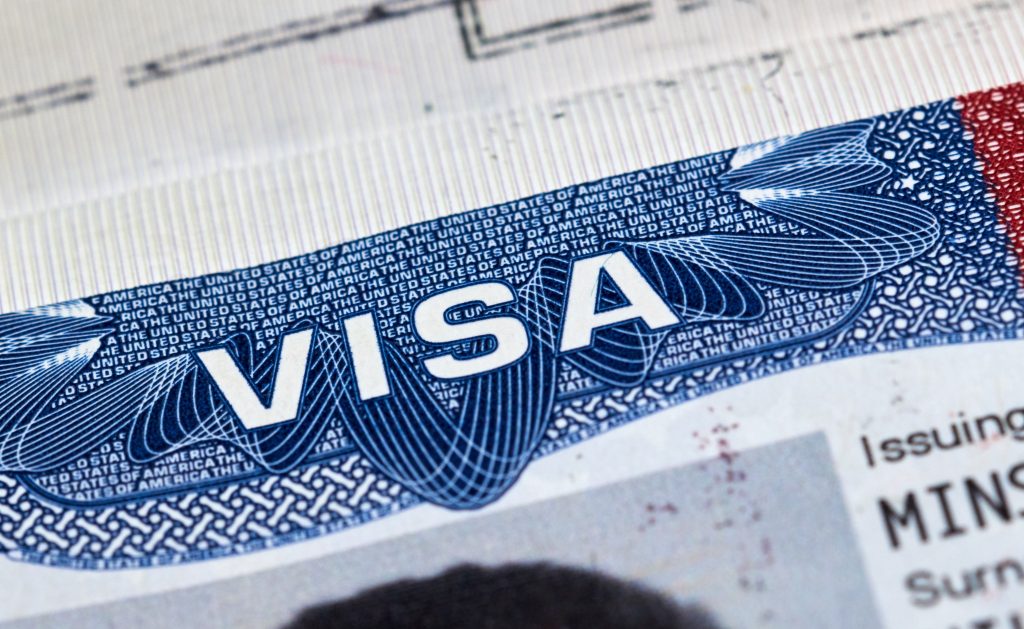 This rule change will not achieve its intended aim, is unnecessary for the already closely monitored J-1 physician cohort, and will significantly and adversely affect the training of physicians, the patients they serve, and the health of our nation. For these compelling reasons, we respectfully urge you to exclude foreign national physicians in the DOS' Exchange Visitor Program in J-1 visa status from this rule change.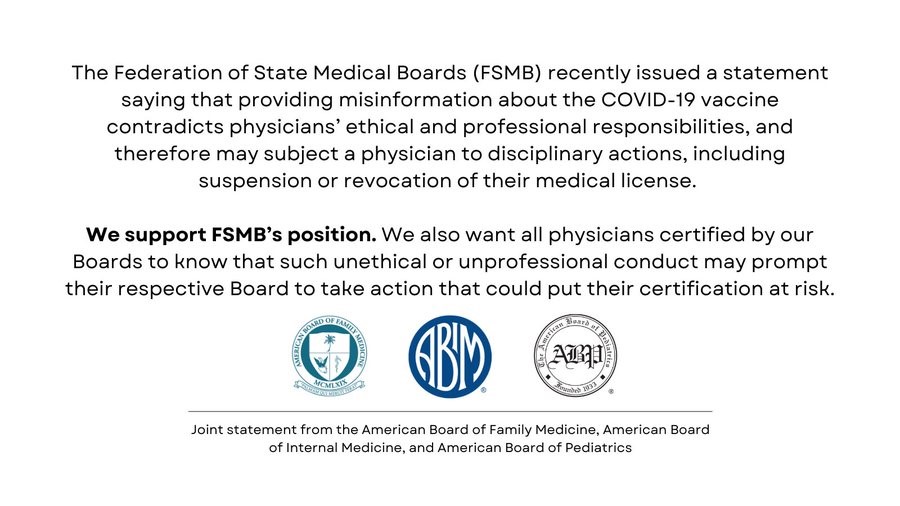 It is well established that the COVID-19 pandemic is having a disproportionate adverse impact Black and Brown communities and the elderly. The spreading of misinformation during this time compounds these negative effects, and, along with the American Board of Family Medicine (ABFM) and the American Board of Pediatrics (ABP), ABIM has released a joint statement reminding diplomates that unethical or unprofessional conduct may prompt the boards to take action that could put certification at risk.
ABIM Governance consists of more than 300 members on more than 50 boards and committees, and includes physicians, inter-professional health care team members and public members representing the patient communities they serve. The individuals who serve in ABIM's Governance are ABIM. Institutions, after all, are created, controlled and changed by the people within them. It is important that ABIM Board Certified physicians and candidates see themselves represented in ABIM.
In July 2021, ABIM was pleased to welcome many powerful new voices to its Board, Council and Subspecialty Boards.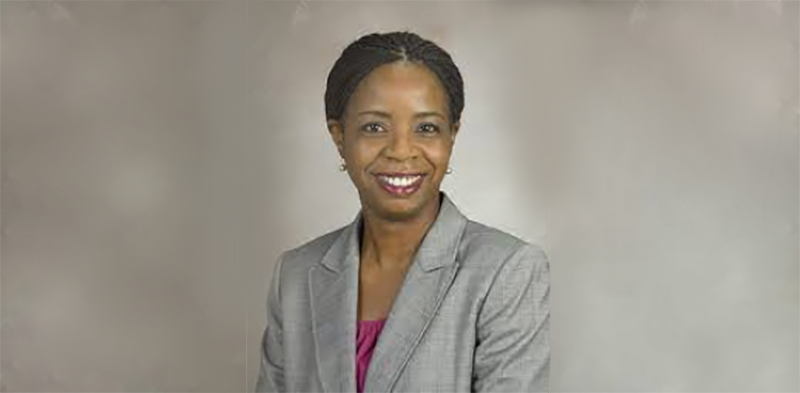 "I am honored to be part of an organization that represents integrity, standardization and consistency. Medicine had changed a lot since I started practicing; it is important to hold ourselves accountable to some form of objective and consistent standard regardless of the new evaluation measures we face in the 21st century." – Simbo Chiadika, MD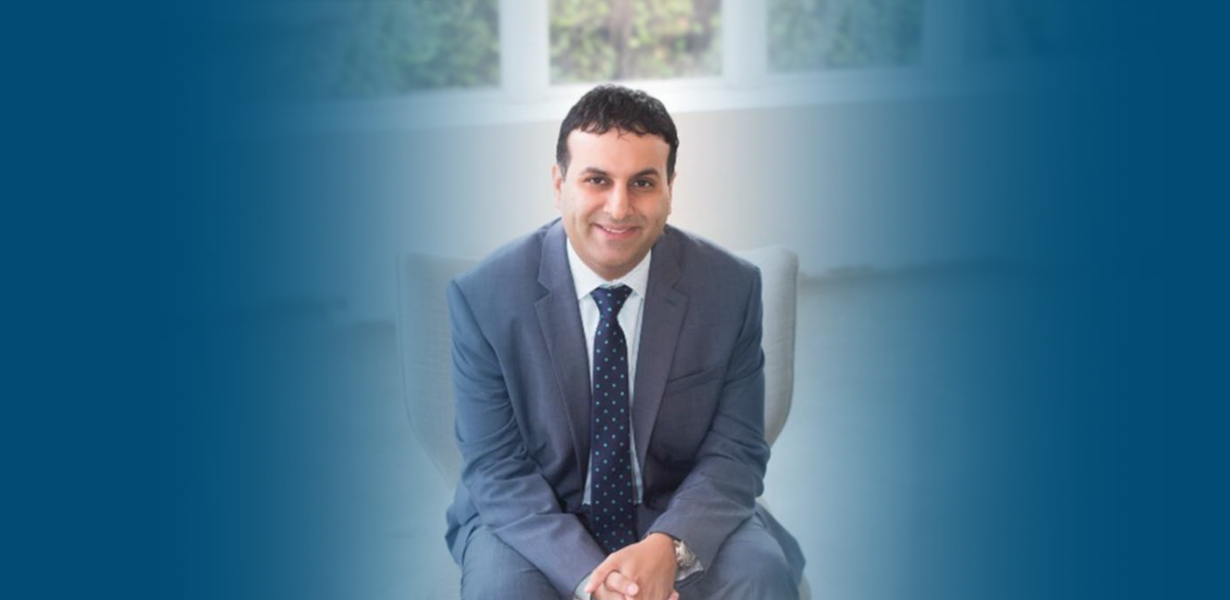 "I did not realize how diverse the ABIM Governance was! I was an Asian millennial in private practice who graduated from a foreign medical school, sitting on the Nephrology Board. I may not have been someone you'd have expected to see on the governing body of an organization like ABIM previously." – Samir Nangia, MD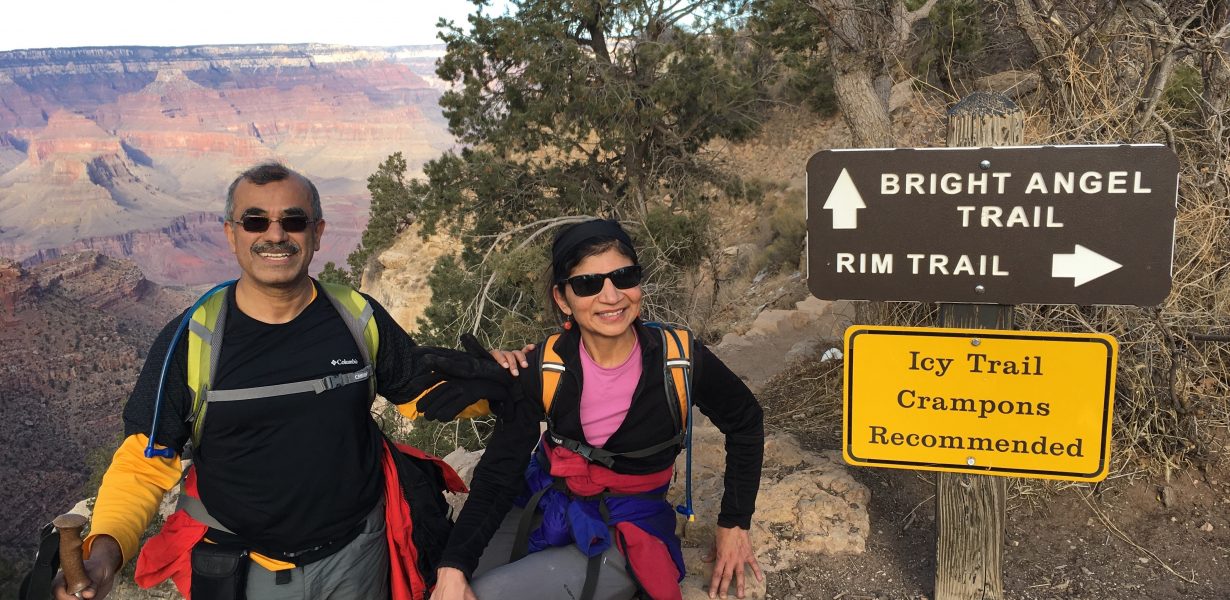 [My work in other countries] has fundamentally shaped the way I practice medicine, manage my patients and how I teach residents and fellows. The rest of the world practices medicine in a very different way, with fewer resources. There is much less waste and fewer investigations than what we do in the US. In India even doing an X-ray was a luxury. – Atulya Deodhar, MD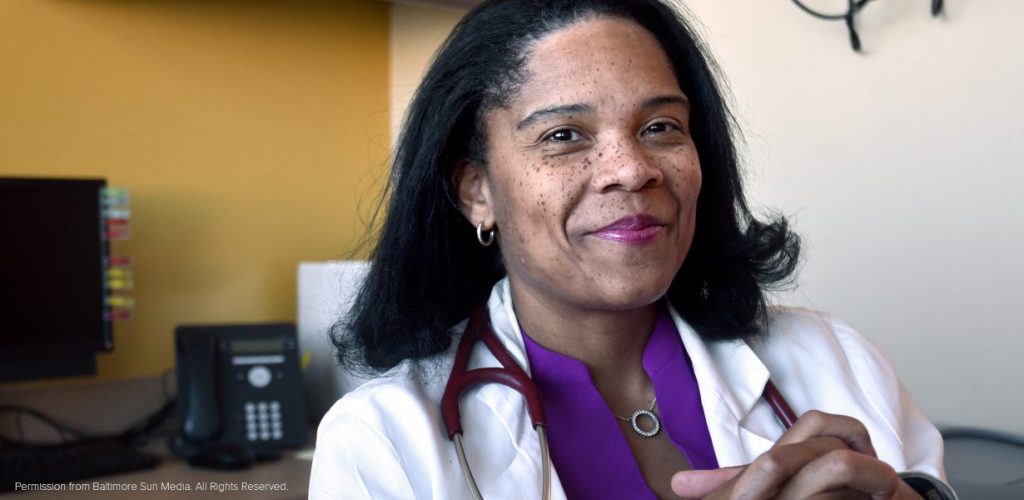 "I would really like to see changes made in a number of areas, not only the care we deliver to patients and enhanced structural competency but also great focus on the workforce providing care to these patients and being inclusive of many communities of color in our ranks. We need more individuals of color included in the field of medicine but also to ascend as leaders in medicine." –Deidre Crews, MD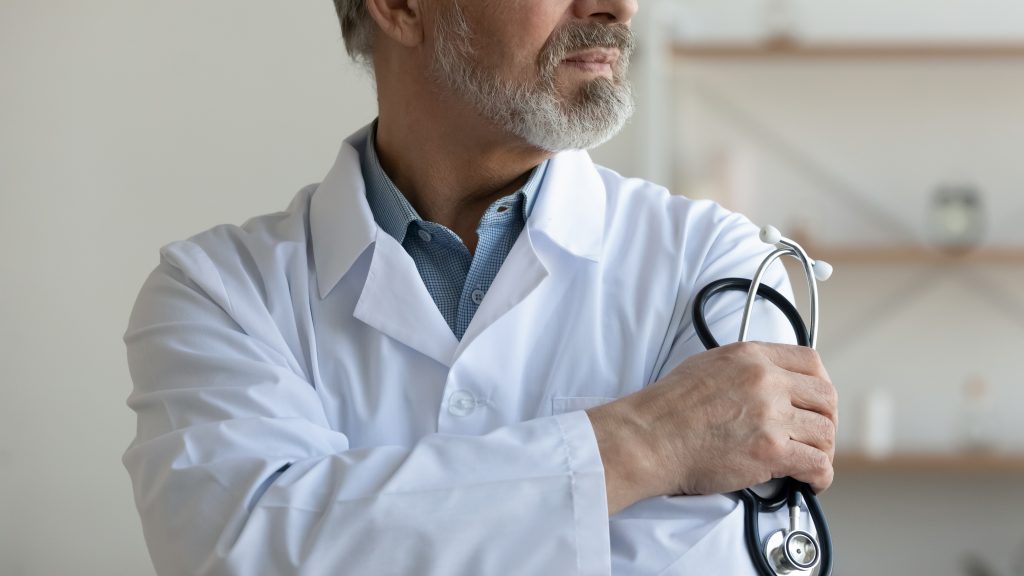 "Decisions that have an impact on many people can be a lot harder to make than I imagined. I've learned that each decision has to be considered in the context of those affected indirectly, not just those affected directly… The parts of a heart and vascular center are as interconnected as parts of a body, and there's interdependence that's not always so clear at first glance. Learning this has been painful at times, but necessary." –Kirk Garratt, MD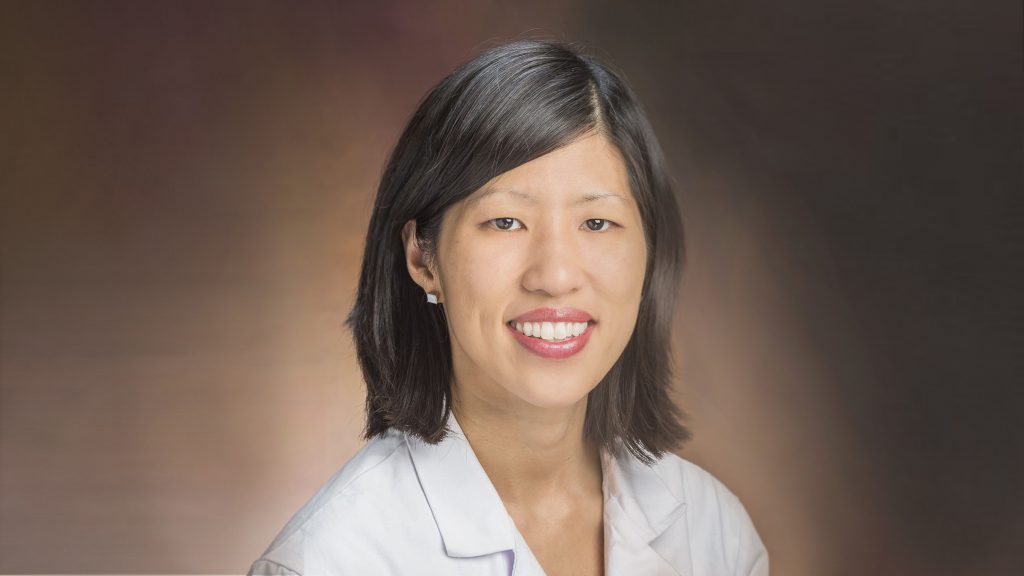 Over the years, Yuli Kim, MD has become more active in working toward eliminating health care disparities, including lobbying members of Congress on behalf of her patients who have preexisting conditions, and participating in White Coats for Black Lives demonstrations in Philadelphia.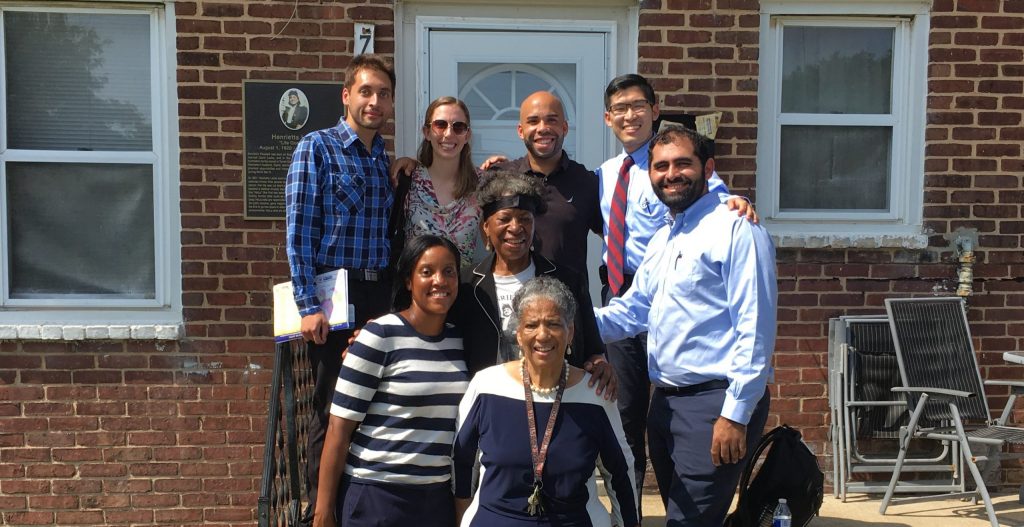 "I think one of the really rich things about my job is that I work in Baltimore, and I'm from Baltimore. And having grown up here and seeing how communities interact with the large healthcare systems here within Maryland, including Hopkins, I've been able to witness some of the impact that these structural forces have on health." –Erica Johnson, MD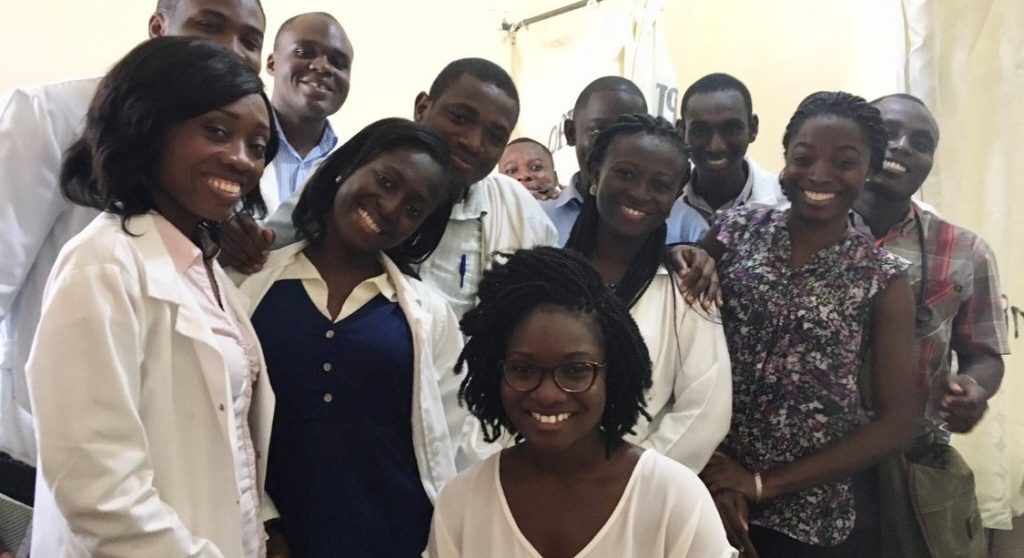 "As a first generation Ghanaian American, I was so elated when my fellowship program director approved an elective month in Ghana, West Africa… I learned the value of an astute physical exam and the practice of conservative medicine in a setting that lacked many resources we simply take for granted here." –Scharles Konadu, MD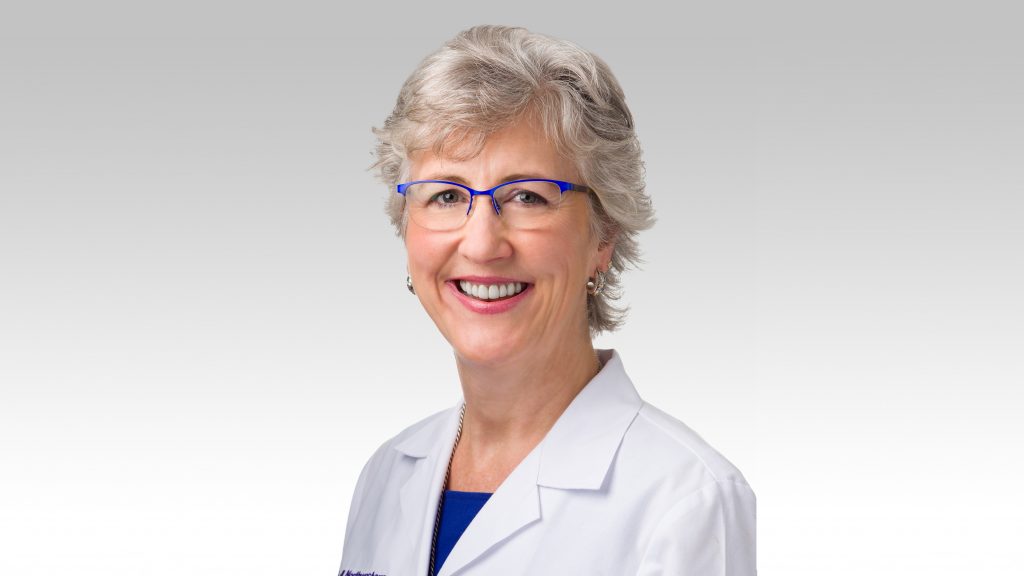 "I was blessed to have several women internists who served as exemplary role models as physicians, mothers, wives, sisters… I think that being a role model as a woman in medicine is critically important—demonstrating that balancing and integrating a complex lifestyle and being clear as to values and priorities." –Martha Twaddle, MD
ABIM'S SPECIALTY BOARDS AND OUR SOCIETY PARTNERS
Throughout the spring of 2021, ABIM began to think about how we can better collaborate with our community and invited representatives from medical specialty societies to share their priorities and activities around DEI at our Specialty Board meetings.
Reoccurring themes that emerged include:
Increasing diversity in Workforce and Pipeline, including Mentorship and Sponsorship, Accountability, and Retention
Developing and promoting health equity content in assessments and society products
Collecting data to identify disparate outcomes and bias around programs, policies and membership opportunities
Supporting policy statements and advocacy efforts
Read our Summary Reports on the ABIM Blog.
---
---
INTERNAL MEDICINE SUMMIT
Leaders from ABIM and 23 specialty societies met virtually in June for the annual Internal Medicine Summit, where attendees were challenged to explore ways to collectively leverage their organizations' respective Diversity, Equity, and Inclusion (DEI) initiatives to make a greater impact.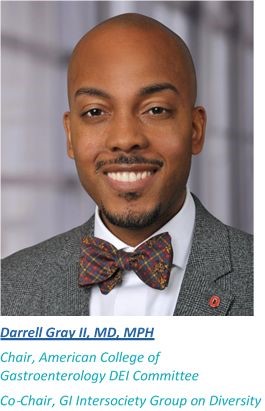 Keynote speaker Darrell Gray II, MD, MPH set the tone for the day's discussions, sharing insights from his work as Co-Chair of the GI Intersociety Group on Diversity, outlining five critical steps to consider when trying to make sustainable DEI improvements, and emphasizing that "DEI is everybody's business."
Attendees later participated in small group discussions focused on a range of DEI-related topics, including:
Health Equity Education
Collecting Data on Race/Ethnicity/Gender
Addressing the Medical Training Pipeline
Mentorship and Retention
Member/Diplomate Buy-In for DEI Initiatives
Becoming a Trustworthy Medical Community
DEI Research Agendas
---
---
ABIM FOUNDATION
The Building Trust & Equity in IM Training Grant is a community collaboration between ABIM, ABIM Foundation, American College of Physicians (ACP), Alliance for Academic Internal Medicine (AAIM), and the Macy Foundation to offer $300k for large and small grants to physicians and trainees incorporating DEI in internal medicine training programs. Over 170 letters of interest were submitted and dozens of candidates were invited to submit a full proposal for a large grant ($20k) or a small grant ($2.5-5k) to support their work in making their programs more diverse and inclusive.
---
At the 2021 ABIM Foundation Forum, "Pursuing Trust: Striving for Equitable Health Care," more than 130 clinicians, advocates and other leaders in health care came together to discuss how health care organizations can act to advance DEI and engender trust among their patients, clinicians, staff, and from the communities they serve.
---
The We Got Us program, led by Harvard medical student LaShyra Nolen, is a collective of Boston-based Black health care professionals and students dedicated to empowering Black communities through evidence-based tools to make informed health decisions about COVID-19 and vaccinations. ABIM Foundation provided an $11,000 grant to Tri-county Community Network on behalf of the We Got Us" program.
I am so thrilled to share the @wegotusproject with you all!

We are a grassroots collective of Boston-based Black pre-health & health professional students and community members dedicated to empowering our community with education about the vaccine. https://t.co/0pw1Ey4nEd 1/ pic.twitter.com/12i7FJCBXl

— LaShyra "Lash" Nolen (@LashNolen) March 2, 2021
 The program includes about 50 volunteers, including students at three area medical schools as well as pre-medical and even high school students. In the Boston area, project members have hosted community events, done phone banking and 'text banking', and gone door-to-door in neighborhoods to provide information about the COVID-19 vaccine and offer assistance in registering people to receive it. They also visit community hubs like grocery stores, providing masks and sanitizer along with information.
The program also sponsors virtual "empowerment sessions" that are national in scope and are often done in coordination with other organizations, such as Black sororities or churches. These sessions provide information about COVID-19 and the vaccine, and address issues about the Black community's experiences in and treatment by the health care community. The sessions are intended not just to educate participants but to inspire the creation of coalitions in other regions.
---
The Leapfrog Group's Lives & Dollars Lost Calculator helps purchasers, providers, and hospitals recognize harm to vulnerable populations and how that harm wastes resources within their own sphere of responsibility. ABIM Foundation provided a $24,960 grant for a six-month project to explore the feasibility of expanding the Lives & Dollars Lost Calculator to estimate lives lost and dollars wasted due to racial, ethnic, and language-based disparities in harm from patient safety events.At the 2021 ABIM Foundation Forum, "Pursuing Trust: Striving for Equitable Health Care," more than 130 clinicians, advocates and other leaders in health care came together to discuss how health care organizations can act to advance DEI and engender trust among their patients, clinicians, staff, and from the communities they serve.
Over the last several years, we have spoken to more physicians about ABIM's programs than ever. Physicians have advocated for more choice, flexibility and relevance in maintaining board certification and encouraged us to reaffirm our values as an organization by committing to promoting equity and inclusion in health care.
We have made a number of programmatic and policy changes to reflect the feedback we've received from the community—parental leave clarifications, nursing mothers' webinar, women in ABIM leadership—but in a recent survey, many physicians told ABIM that the organization doesn't "understand physicians like me."
Now more than ever, it is imperative that we bridge this gap and seek understanding.
In the fall of 2020, ABIM held listening sessions with Early Career Physicians, Women Physicians, and Black Physicians in order to hear what they value, how to reach them, and what they need from us to feel like ABIM does understand them. 
Some common themes emerged:
Physicians felt that their relationship with ABIM in the past had been transactional and only focused on issues specific to their board certification. They didn't know that they could come to ABIM with concerns, because they didn't know that anyone would be listening.
Physicians welcomed this kind of personal and authentic interaction with ABIM. For many, even those who had grievances to air, this was the best interaction they had had with ABIM in their entire career.
Physicians recognized the efforts by ABIM to shift program and policy to be more physician-centric and they want to hear from us, especially if what we have to say aligns with their values and goals as professionals.
However, with how busy physicians' professional and personal lives can be, they need ABIM to meet them where they are.
Physician feedback led us to believe that the convenience and flexibility of the Longitudinal Knowledge Assessment would be a welcome change and address many issues they had with ABIM's current offering of assessments.
In a session facilitated by ABIM VP of Medical Education Research, Lorna Lynn, MD, Women physicians wanted to ensure that their colleagues just starting out their career weren't left behind. While new MOC options solved some issues, initial certification hasn't changed much, and ABIM should "look at the cadence of women's lives when they have children; postpartum depression, pregnancy loss, clinical depression." And there is a separate set of issues as they get older: different medical issues, the sandwich generations taking care of both elderly parents and their not-quite-grown children. "To think that we are the same as a 30-year old is just tone-deaf. We don't have the same body or brain," one participant said.
ABIM Board Member, Vineet Arora, MD, led a listening session with early-career physicians who shared similar concerns about the complexity of their lives (even more so during the pandemic), de-centralization of information across the many medical organizations they feel inundated by, and the rising costs of living, practicing and maintaining certification. They would like ABIM to take a more supportive role in their educational journey. "It's hard to say whether any organization cares about you. I agree with value of certification, but between the pandemic, childcare, and a new job, it makes it hard to think it's worth it; is it worth it?" said one participant.
Chair of ABIM's DEI Committee, Robert Roswell, MD, led a listening session with Black physicians who said that they supported our desire to seek out the data that would uncover any potential bias and disparate outcomes in our exams. They also suggested we get in touch with affinity groups to make more inroads with physicians of color, because our statement on racial justice and the grant supporting DEI efforts in Internal Medicine training were important steps in building trust within their communities. This would give us the opportunity to invite more diverse voices to the table. "The voice of ABIM has to change. Right now, it sounds white and male," said one participant.
There are more groups that ABIM wants to hear from, and we plan on holding more listening sessions in the future. While there will be plenty of formal and more specific opportunities to engage with ABIM on this important journey, we invite you to share your thoughts, suggestions and feedback on this work. You can contact us about diversity, equity & inclusion opportunities at DEI@abim.org.