We know how busy you are. That's why we've created this quarterly newsletter to keep you informed about ABIM news, share insights from your fellow doctors and let you know about opportunities to get involved with ABIM. We hope you find it helpful, and thank you for all you do as an important member of the ABIM physician community.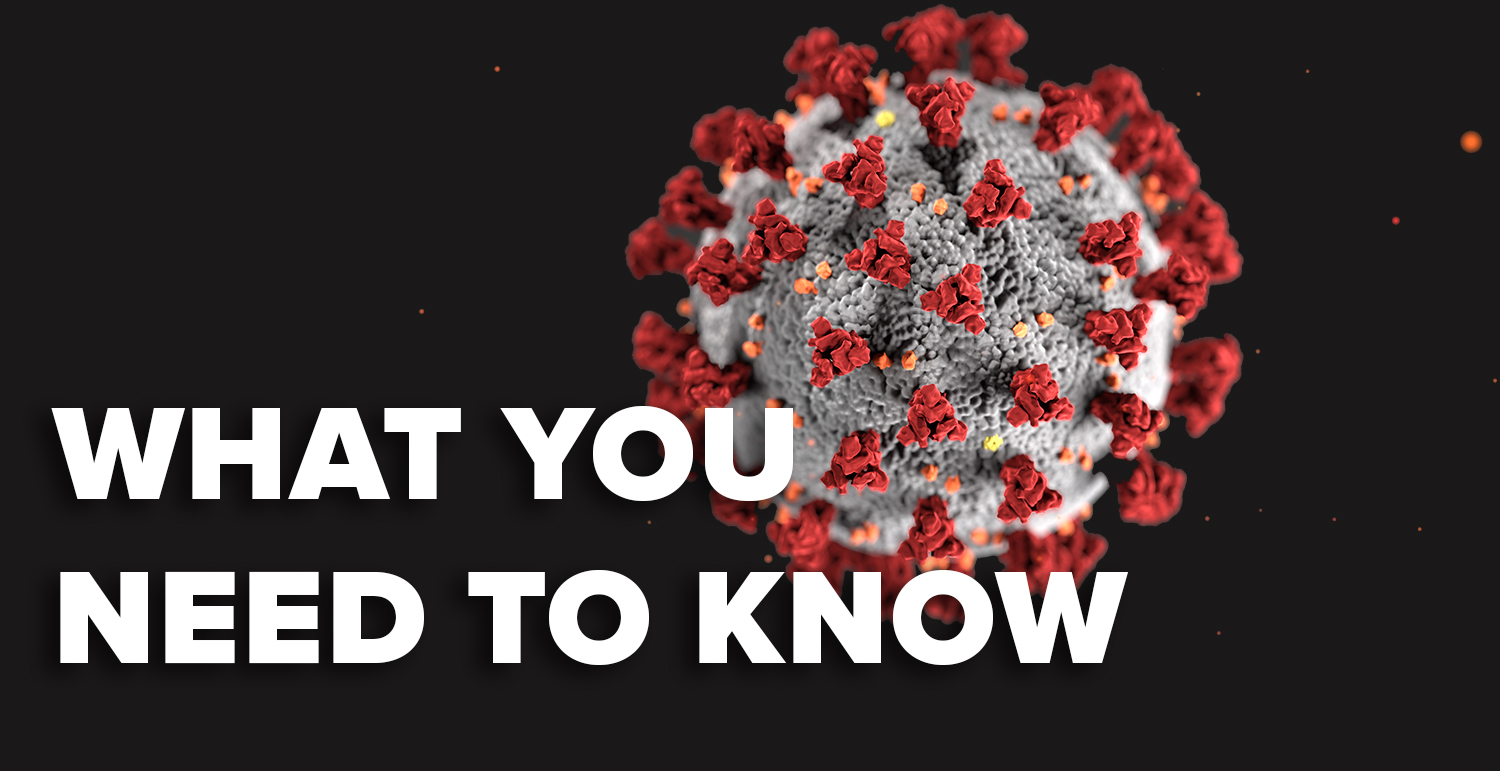 Recognizing the unprecedented demands physicians are facing in responding to the COVID-19 pandemic, ABIM has taken a number of steps to provide maximum flexibility so that they can dedicate their time and energy to caring for those in need:
Ensuring that no one will lose certification if they aren't able to complete a Maintenance of Certification (MOC) requirement this year: Physicians that have an assessment, attestation or points due in 2020 will have until 12/31/21 to complete them.
Affording physicians currently in their grace year with an additional grace year in 2021.
Working with ACCME and medical specialty societies to identify learning activities that can count for CME and MOC points.
Providing additional dates and waiving late fees for physicians taking internal medicine and subspecialty initial certification exams this year.
This pandemic has challenged our health care system and country like never before. Front line providers have been nothing short of heroic in their response, often selflessly putting their own personal safety at risk in their efforts to provide care for others. During this trying time ABIM's leadership wants you to know that the entire internal medicine community stands behind you and is here to support you however we can. Please note that it may take some time before this information is updated in your Physician Portal. If you need assistance or have any questions, please contact us at 1-800-441-ABIM or request@abim.org.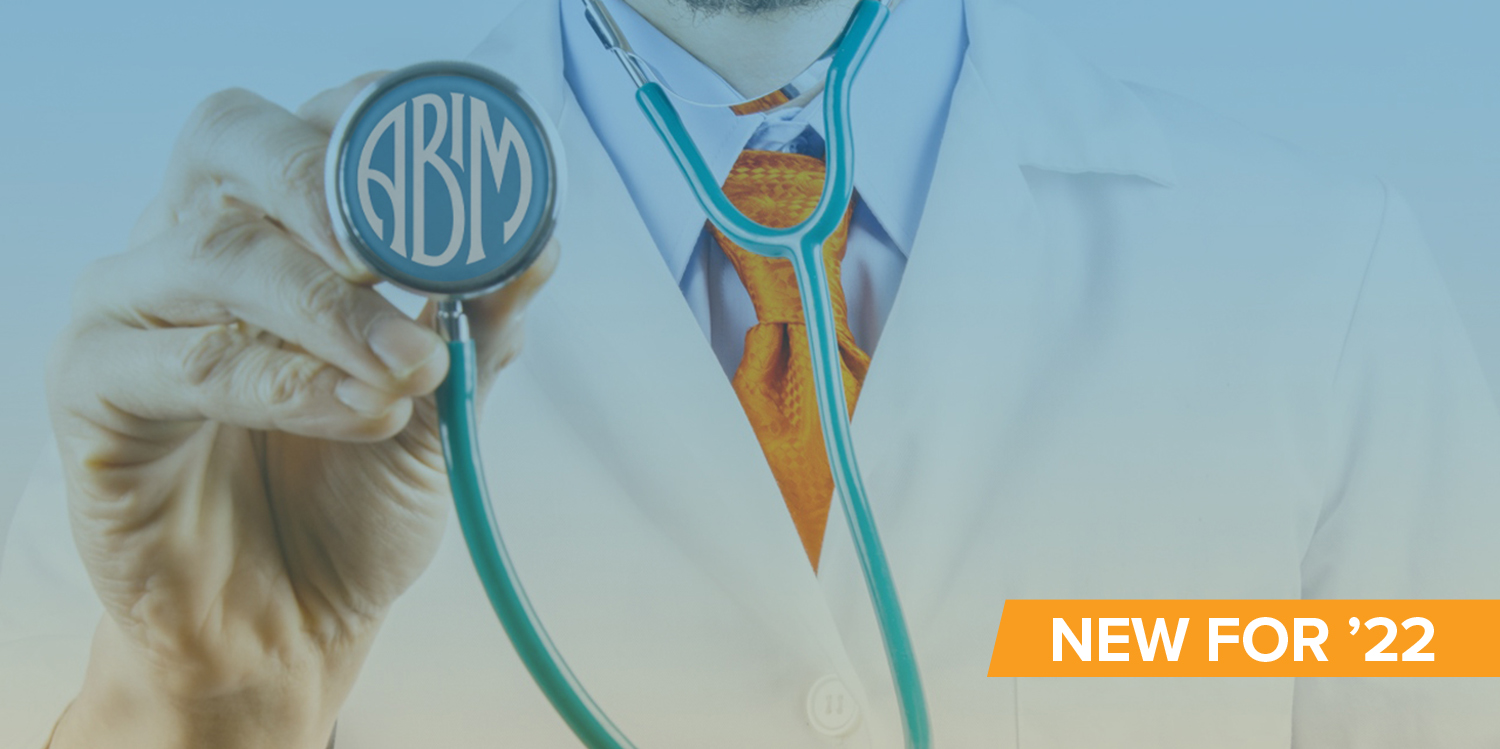 In 2022, ABIM anticipates launching a longitudinal option for Maintenance of Certification in as many specialties as possible. ABIM reimagined this program with physicians' personal and professional needs in mind: greater flexibility, more convenience, increased relevancy and faster feedback. We continue to utilize feedback from the community to develop this new option and wanted to share some updates on our progress and what you can do now to prepare:
What Will the Longitudinal Program Look Like?
The longitudinal option is a five-year cycle and includes both a participation requirement and performance standard.
Longitudinal Participation Requirement
ABIM understands that "life happens," sometimes unexpectedly. That's why the longitudinal pathway participation requirement includes built-in flexibility to allow for life's circumstances, such as short-term medical issues, vacations, weddings, funerals, or other personal events. Over the course of five years physicians will be offered 600 questions (120 per year, delivered periodically) and can skip up to 100 to meet the participation requirement.
Longitudinal Performance Standard
The performance standard indicates whether you met the passing score at the end of the five-year cycle. While you'll receive feedback on how you're doing along the way, including how you are performing relative to the passing score, a determination is made at the end of the fifth year if you've met the performance standard.You cannot lose certification if you don't meet either of these requirements. In those instances, you must pass the traditional MOC exam the following year to remain certified.
Preparing for 2022: What You Can Do Now
If you have an MOC requirement due in 2020—including points, assessments or attestations—you now have until 12/31/21 to complete these requirements in light of COVID-19.
If you have an assessment due in 2020 or 2021, taking and passing a Knowledge Check-In ensures you'll be able to seamlessly roll into the new option.
You can also take the traditional, 10-year MOC exam in your due year. While you won't have an assessment due again for another 10 years, you'll have the option to engage in the longitudinal option as soon as it launches in your specialty if you'd like.
The current format of the Knowledge Check-In, (i.e. an every-other-year assessment) will end at the close of 2021, and the new longitudinal option will take its place. The traditional MOC exam will continue as an option beyond 2021.
Head over to abim.org to learn more about:
We Want to Hear From You
You can tell us what you think about the longitudinal assessment option, if you think you'll try it and more by answering a few quick questions. We'll share some of the results with you later this summer.
Participating in ABIM Governance provides a meaningful and rewarding opportunity to join outstanding professional colleagues in service to patients everywhere. If you've thought about serving on ABIM Governance, keep an eye on your email and our website, as we'll be posting openings in nearly every discipline over the summer.
The largest number of openings will be for the Item-Writing Task Force. Members of the Item-Writing Task Force are responsible for developing exam content to support ABIM's effort to offer physicians more flexibility in assessment.
Want to learn more? Hear from current Item-Writing Task Force members about their experience.