We know how busy you are. That's why we've created this quarterly newsletter to keep you informed about ABIM news, share insights from your fellow doctors and let you know about opportunities to get involved with ABIM. We hope you find it helpful, and thank you for all you do as an important member of the ABIM physician community.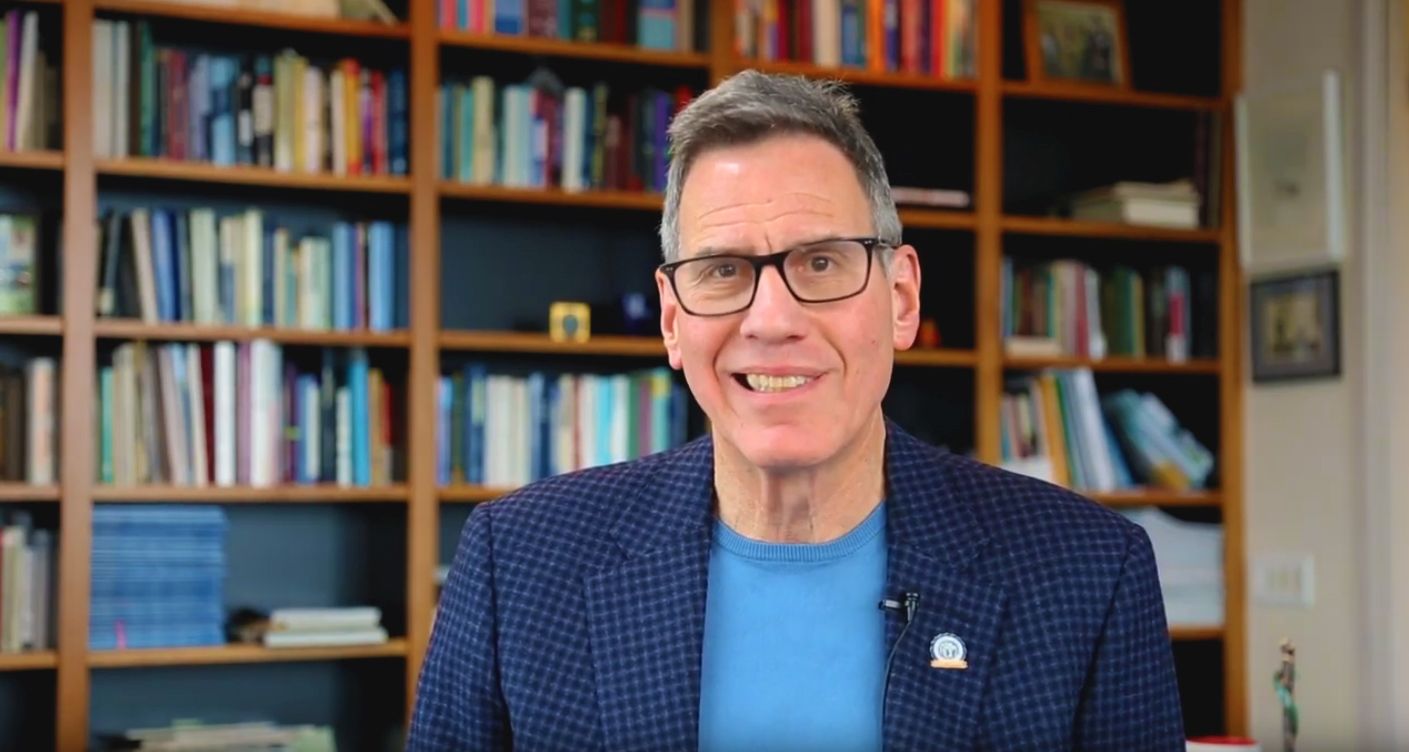 ---
This was a year none of us could have anticipated, and one we'll likely never forget. As much as no one would have wished for any of this, I'm not surprised at the way the COVID-19 pandemic has brought out the very best in board certified physicians. You have continually answered the call, going above and beyond, keeping up with the latest emerging medical knowledge about a novel and deadly virus and working countless hours for the communities you serve.  
As we approach Thanksgiving and reflect on all that has happened over the past year, and ready ourselves for what will likely be another challenging year to come, I wanted to take a moment and share my deep appreciation for and gratitude to every member of the ABIM Board Certified physician community.
To all of you who have been on the front lines of the COVID-19 pandemic: I know you've faced uncertainty and adversity, and taken on risks to your own health in caring for those afflicted with the disease. I join the rest of our country in sincerely thanking you for your tireless efforts to keep all of us and our loved ones safe.
To this year's newly certified physicians: congratulations, and welcome to the genuinely distinguished community of board certified physicians. I know you are already putting into practice the medical knowledge and expertise you've obtained during your training. I wish you all the best, and hope you'll see ABIM as an ally throughout your career. 
To anyone whose exam plans were disrupted this year as Pearson VUE test centers across the country closed or scaled back capacity, often on short notice due to COVID flare-ups: thank you for your understanding and your flexibility. I hope you know we did our best to keep you updated in real-time about developments none of us could control, and I hope we were able to find solutions that worked for you.
To those who volunteered their time and expertise to support our standard setting and exam content writing processes: we are incredibly grateful for your contributions and encourage others to learn more about opportunities to get involved with ABIM.
To all who joined us in making their voices heard in opposing proposed changes that could negatively impact physicians in training: thank you for advocating for our international medical graduates and ensuring all patients get the care they deserve. More than 32,000 comments were submitted to the Federal Register, and we are hopeful this groundswell of support for J-1 physicians is heeded by our elected officials. 
To those of you who have engaged with us: we appreciate your candor and thoughtful feedback. Thousands of you have responded to surveys, participated in phone interviews and focus groups, joined conversations on our online discussion forum, and shared your thoughts about ABIM's forthcoming longitudinal assessment option. . 
A small group of you, our Physician Advisory Panel, even met with us each month to review ideas and concepts for the new longitudinal assessment option. The input we received helps us better ensure the assessment fits into your busy personal and professional lives.
It's clear that ABIM Board Certification is bigger than any one of us. It's about all of us—now more than 215,000 board certified physicians strong—working collectively toward embodying the very best of internal medicine and its subspecialties, and using our expertise and knowledge in service of delivering care our patients can rely on and trust in.
Especially this Thanksgiving, I want you to know how much your hard work and dedication is appreciated, and I hope that you are able to take time to connect with friends and family in ways that are restful and restorative.
Thank you for everything you do as a board certified physician.
Sincerely,


---
Richard J. Baron, MD
President and CEO
ABIM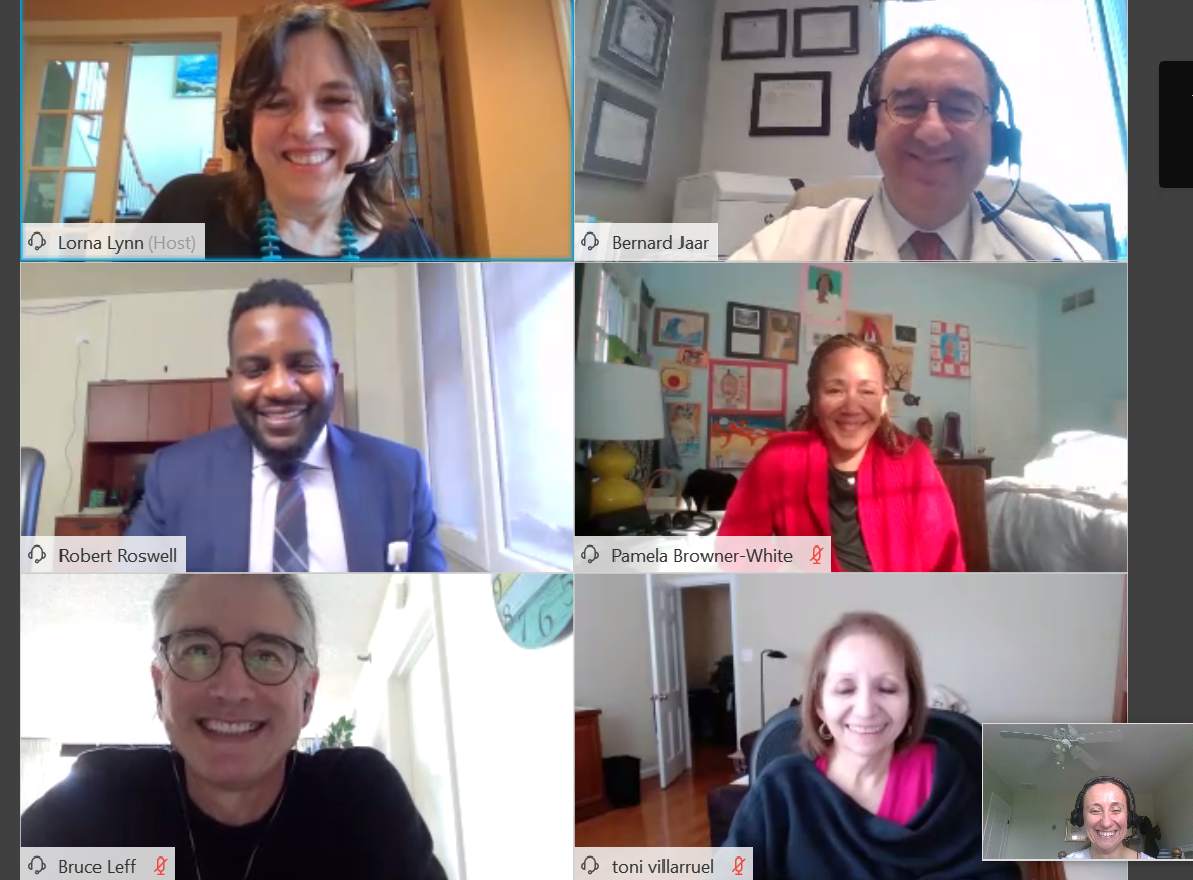 ---
In June, ABIM and the ABIM Foundation issued a public statement denouncing racial injustice, and committed to actively take steps to address any inequities to which the organizations may be contributing.
Over the summer and fall, ABIM and the ABIM Foundation have moved forward with initiatives to make this vision a reality.
In August, ABIM's Board of Directors established its first ever Committee on Diversity, Equity and Inclusion (DEI), appointing Robert O. Roswell, MD as Chair. In addition to his role on ABIM's Board, Dr. Roswell is Associate Dean for Diversity and Inclusion at the Zucker School of Medicine at Hofstra/Northwell where he also serves as Associate Professor of Science Education & Cardiology.
The DEI Committee will be responsible for ensuring ABIM's programs, including assessments, do not have a disparate impact on racial or ethnic minority candidates. The Committee will also explore opportunities for structural change in ABIM Governance, operations and programs to more fully realize the aspirations of the Statement on Racial Justice. You can expect to hear much more from Dr. Roswell and the DEI Committee in the coming months as it begins to recommend changes.
In September, ABIM named Pamela Browner White as its first ever Chief Diversity, Equity and Inclusion Officer. Ms. Browner White, who has served as ABIM and ABIM Foundation's Senior Vice President of Communications since 2016, will lead efforts to advance ABIM's commitment to be a diverse, antiracist, equitable, and inclusive organization. She will be responsible for setting and implementing an overarching vision of diversity, equity, and inclusion for ABIM and ABIM Foundation. Ms. Browner White will also support the work of the DEI Committee led by Dr. Roswell, together with Dr. Lorna Lynn, ABIM's VP for Medical Education Research.  The DEI Committee welcomes your ideas and questions.  You can contact them at DEI@abim.org.
Earlier this week the ABIM and the ABIM Foundation, along with partners the Alliance for Academic Internal Medicine, the American College of Physicians and the Josiah Macy Jr. Foundation, announced a new grant program for internal medicine residents and faculty members. A total of $300,000 will be available to support projects between $2,500 and $20,000, with each designed to promote trust and create a more equitable health system by incorporating diversity, equity and inclusion (DEI) into the fabric of internal medicine education.
A Request for Application can be found here, and letters of intent are due on December 10. Selected applicants will be invited to submit full proposals early next year, and grants will be awarded in Spring 2021.
---
As board certified physicians are called to the frontlines of the COVID-19 pandemic, ABIM announced earlier this year how it is providing maximum flexibility with program requirements so you can dedicate your time and energy to caring for those in need:
You have an extra year to complete any MOC requirements. If you have an assessment, attestation or points due in 2020, you now have until 12/31/21 to complete them.
If you're currently in your grace year, you'll get an additional grace year in 2021.
Most importantly, if you are currently certified no one will lose certification if they aren't able to complete a requirement this year. If you complete your requirements this year you're all set – but if you need more time that's ok and you can complete them by the end of 2021 without your certification being affected.
If your certificate is currently lapsed you can reinstate it by meeting any outstanding MOC requirements.
These revised deadlines have been updated in your Physician Portal. If you need assistance or have any questions, please contact us at 1-800-441-ABIM or request@abim.org, and we'll provide personalized guidance.
2021 Fees
Understanding the challenges many physicians are facing during this time, ABIM is not increasing MOC fees in 2021, keeping them flat with 2020 rates:
---
Important Note about Prepayment
Physicians can still take advantage of a 20% discount on their MOC program fee by prepaying future years (up to 10 years in advance). The last day to prepay the MOC program fee will be 12/31/20. Prepayment will not be available beginning 1/1/21 as ABIM transitions to a new fee structure that aligns with the forthcoming longitudinal pathway for MOC. More information on the new structure, including a pre-payment option, will be shared in 2021.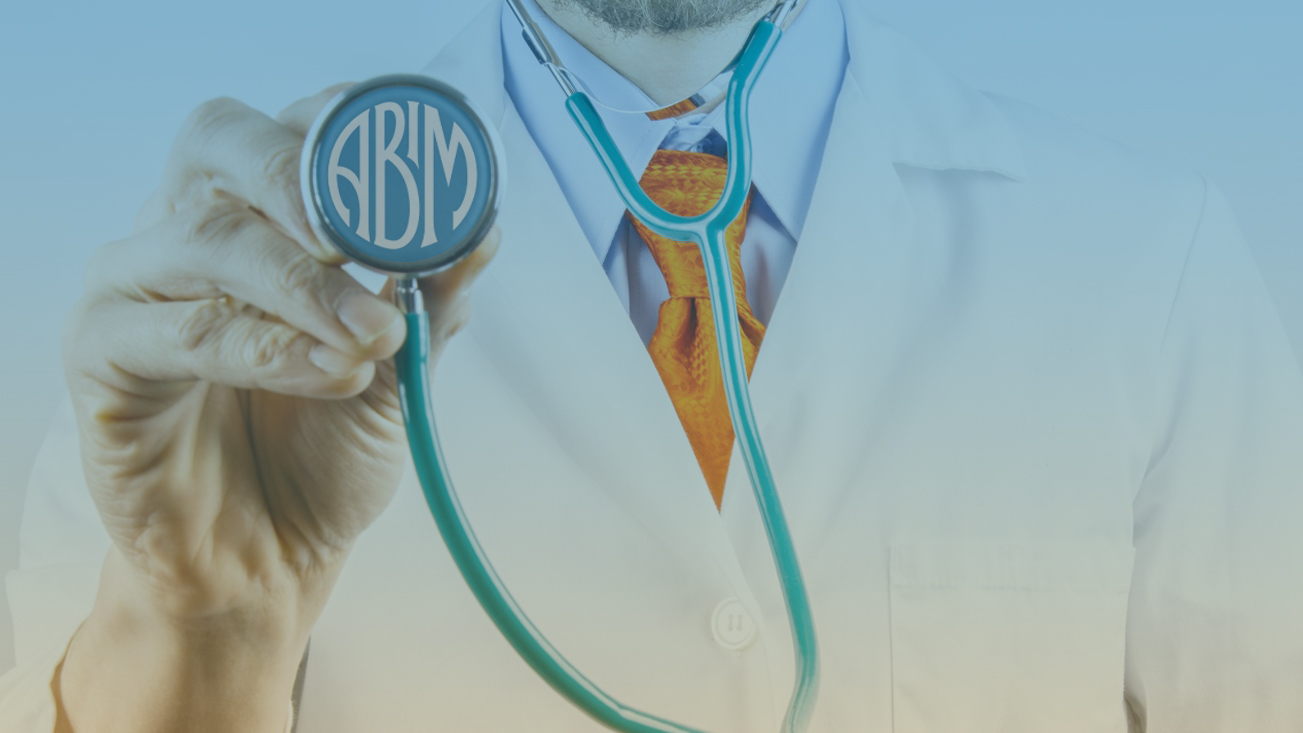 ---
Update on Longitudinal Assessment Progress
Learn More About How the Longitudinal Assessment Will Work
In this short video Richard Baron, MD, President and CEO of ABIM, shares an overview of how the longitudinal assessment will work and some of the features physicians can look forward to, including:
Access all the resources you use in practice (except another person)
Answer questions any place, any time, with no monitoring via camera
Immediate feedback, along with references and rationales
Longitudinal Assessment Rollout Schedule
ABIM is working hard to make the longitudinal assessment available to as many diplomates as possible as quickly as possible. When fully rolled out, more than 98% of physicians will have at least two options to meet their MOC assessment requirement. In August ABIM announced the launch schedule, and you can use our new interactive tool to find out what assessment options will be available in the future.

ABIM Partners with Internet Testing Systems to develop the Longitudinal Assessment platform launching in 2022
Physicians participating in ABIM's longitudinal assessment will enjoy a completely reimagined experience that better fits with their busy personal and professional lives.
ABIM is partnering with Internet Testing Systems (ITS) to develop the longitudinal assessment platform, utilizing feedback from physicians to incorporate features they've asked for. ITS is a leading provider of online solutions for assessment programs, whose innovative technology provides reliable delivery of over 17 million online tests each year.
"Physicians have asked for more convenient and flexible ways to maintain their certification. By working with a partner like ITS we'll be able to build upon and expand the most popular features of the Knowledge Check-In, such as access to external resources and the ability to take it at home, into the longitudinal assessment experience," said Jeff Miller, Chief Information Officer at ABIM. "We're excited to work with a seasoned online assessment partner like ITS whose constant focus on innovation will help ABIM bring an outstanding longitudinal assessment option to our board certified physicians."
The new ITS platform will enable ABIM to create and deliver a longitudinal assessment that will:
Be easily accessible from phone, tablet, or desktop
Allow physicians to take questions whenever and wherever they want
Clearly track progress and provide feedback in real time
Provide seamless sign-on between the ABIM Physician Portal and the longitudinal assessment platform
Support ongoing educational efforts while helping physicians demonstrate to their patients that they are keeping up with advances in medicine
"We've used our experience working with organizations such as the American Board of Emergency Medicine and American Board of Family Medicine to learn how to create and deliver assessments that work for today's physicians," said Pat Ward, Owner and President of ITS. "That's why we're focused on core features for ABIM's longitudinal assessment like making questions available on any internet connected device and developing a user-friendly interface so that physicians can engage when and where it works best for them."
We encourage physicians who are due for an assessment in 2022 and beyond to try the longitudinal assessment if it's available in their specialty to experience these new features firsthand. We hope that physicians find it to be a helpful and useful way to test their medical knowledge.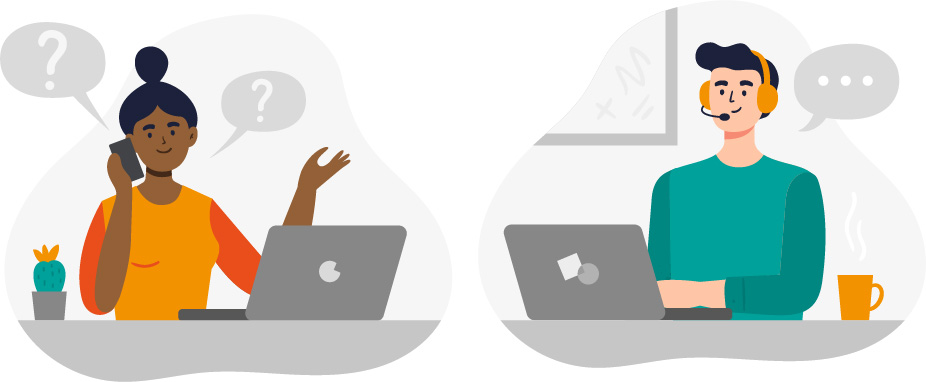 ---
In our newfound virtual world it's easy to forget there are real people working behind the scenes to support the more than 200,000 ABIM Board Certified physicians across the globe. ABIM's staff is comprised of more than 180 talented individuals who handle everything from psychometrics and scoring to printing your certificates so you can display them proudly for your patients.
ABIM's Customer Experience Department has answered more than 50,000 phone calls and responded to more than 40,000 emails so far in 2020, and if you've called us recently you may have been lucky enough to hear from two of ABIM's Customer Relationship Advocates: Loletta Johnson and Alberto Enriquez.
Loletta has been with ABIM for nearly three years and shared what it's like working directly with physicians.
"We have a lot of real, in-depth conversations," she says. "We take it one call at a time, and 9 times out of 10 we can figure out the best solution."
She admits that sometimes it takes more than just resolving the issue at hand—lending a caring ear and being empathetic to what else may be going on in a physician's life also plays a huge role in her work.
"Talking to doctors, they open up, and are trying to convey that they had something affect their day to day life," she explains. "They are human too, and it is important we recognize that."
When she's not helping physicians, Loletta can be found spending time with her children, ages 3-19.
"I have four kids, so most of my time outside of work is spent helping them with cyber school," she says.
Cooking for her family and friends also occupies her time. Family favorites like jerk chicken, baked macaroni, greens, and yams always make the menu. What's her secret?
"You got to get some real flavor in there, some kick to it."
Providing individualized support to so many physicians might sound like a daunting task, but not to Alberto, who is close to finishing his first year with ABIM.
"We really don't sacrifice quality over quantity," he says. "Some calls take 30 seconds, others 20 minutes or more. We dedicate as much time as we need to help physicians and resolve issues."
Despite the volume of calls and emails he receives, Alberto boasts that he still finds time to truly connect with physicians. "I have a few doctors that I have a rapport with, and our calls are easy-breezy."
A self-described car geek, Alberto enjoys tinkering with the family sedan. "I like to tackle things on my own, like changing my oil," he states. "It's like I am always learning something new."
After finishing under the hood, Alberto keeps himself busy by dividing his time between family and chores.
"I mostly spend time with my family, but a never-ending 'honey-do' list is always waiting," he says wryly.  Alberto's big, bright smile betrays his attempts at cynicism, as he adds "just kidding!"
If you have any questions about earning or maintaining your certification, you can call us at 1.800.441.ABIM or email us at request@abim.org and a friendly Customer Relationship Advocate like Alberto or Loletta will provide all the help you need. Also, keep in mind your personalized Physician Portal provides a lot of information on your certification status and upcoming deadlines.
You may also be interested in...