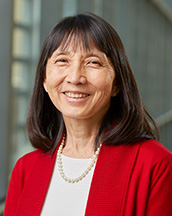 The Pulmonary Disease Board held its spring meeting on Friday, March 24, 2023. The agenda provided an opportunity to update the Pulmonary Disease Board on activity at ABIM and allowed for discussion of pressing issues in the field. The Specialty Board was joined by guests from the American College of Chest Physicians (CHEST) and the American Thoracic Society.
The following is a summary of the spring meeting.
Conversation with the President
Prior to the meeting, members and guests of the Pulmonary Disease Board received a video update from Richard J. Baron, MD, MACP, President and Chief Executive Officer of ABIM and ABIM Foundation, highlighting progress and inviting discussion from the Specialty Board on some of ABIM's leading priorities, including:
The planned release of the first Longitudinal Knowledge Assessment (LKA®) quarterly formative score reports to more than 28,000 diplomates who have completed the fifth quarter of their five-year LKA cycle. Diplomates participating in the LKA will receive these score reports as a way to let them know how they are performing relative to the passing score and help identify any areas they may want to focus on in their future studies. The LKA in Pulmonary Disease was just launched this year, and the first score reports will be available in the second quarter of 2024.
Ongoing work in diversity, equity and inclusion (DEI), such as performing differential item functioning analysis of assessment items, developing health equity content in different disciplines, co-funding health equity projects for residencies, and creating more inclusive opportunities for diplomates to self-identify on their Physician Portal.
Developments from the ABIM Board of Directors' strategic planning work, such as exploring how new technologies like artificial intelligence and machine learning may help ABIM work more efficiently and develop better programs for physicians.
In conversation with Dr. Baron, members of the Specialty Board discussed the value of certification. It was noted that in some practice settings, people recognize the value of initial certification but not necessarily Maintenance of Certification (MOC). The group agreed that certification must be associated with quality to underline its value to patients and health care organizations. There is a growing body of evidence demonstrating the association of certification and MOC with patient-relevant outcomes. Raising diplomate awareness of these data is important.
Misinformation and Implications for Pulmonary Disease
The Specialty Board held an open discussion on the implications of misinformation for the discipline of Pulmonary Disease, including its effects on patient care, in order to contribute to ABIM's ongoing strategic conversations about the issue. In discussion, the group's comments fell into three themes:
Misinformation surrounding vaccines, such as the idea that vaccines are dangerous and cause illness, leading to patients who refuse to be vaccinated not only for COVID-19, but also for influenza and pneumococcal pneumonia.
Misinformation surrounding medicine and procedures. Members identified examples of misinformation in pulmonary practice: for example, patients who believe lung cancer surgery will cause the cancer to metastasize, misjudge the efficacy of cardiopulmonary resuscitation and its outcomes based on what they see in television dramas or ask about treatments for chronic obstructive pulmonary disorder, such as nebulized silver or stem cell transplantation. Patients may be misinformed in situations where they seek out their own information on clinical trials and treatments without consulting medical experts, sometimes reflecting their sense that the care they need is not accessible.
Misinformation and mistrust of health care providers, for instance, the assumption that doctors are making critical decisions without consulting the patient or family or that patients on clinical trials who are struggling will be left to decline or die. Some patients believe doctors prescribe high-cost medications to receive compensation from pharmaceutical companies.
Peter H.S. Sporn, MD, pointed out that misinformation and mistrust arise from different places and in different populations, and some misinformation campaigns have been politically motivated. Dr. Sporn noted that building trust requires a variety of approaches and suggested working with patient advocacy groups through the ABIM Foundation. Richard Schuch, Ed.D., Chief Learning Officer and Senior Vice President of Education for CHEST, shared information about how CHEST is working with the ABIM Foundation on rebuilding trust through the First 5 Minutes® program. In addition, he shared that CHEST recently released new, stand-alone e-learning modules that include virtual reality; CHEST held an in-person training on May 11 at New York University.
Special Consideration Pathways for International Medical Graduates
ABIM's standard training requirements for subspecialty certification include the satisfactory completion of accredited internal medicine residency and subspecialty fellowship training in the United States or Canada. In addition, there are four special consideration pathways that enable osteopathic or internationally trained physicians to obtain ABIM certification. The ABIM Council—which comprises the chairs of the individual specialty boards and advisory committees, as well as public and patient members—is exploring the idea of creating another special consideration pathway for international medical graduates who have completed their internal medicine training in another country and then completed accredited fellowship training in the U.S. or Canada. Like other ABIM diplomates, physicians in the proposed pathway would need to pass the ABIM Internal Medicine Certification Examination and satisfactorily complete their accredited fellowship training to be eligible for subspecialty certification. The Specialty Board held a discussion on the implications of this possible policy change for pulmonologists.
Some members of the Specialty Board expressed support for the new pathway and noted that program directors would play an important role in identifying exceptional candidates. Other members raised specific questions, such as asking whether the pathway would be restricted to physicians trained in fellowship programs approved by the Accreditation Council for Graduate Medical Education International (ACGME-I) in order to preserve a link to accredited residency training. The ACGME-I system is currently limited in the number of approved international internal medicine training programs. It was noted that physicians who undergo training through fellowship programs that are not ACGME-accredited would not be eligible for this pathway because certification eligibility is dependent on accredited training and a competency assessment at the end of training per the bylaws of the American Board of Medical Specialties (ABMS), of which ABIM is a member board. Consideration of this pathway is being discussed across the ABIM specialty boards.
Progress Report on Policy Coordination: Procedural Requirements for Initial Certification in Pulmonary Disease and Critical Care Medicine
ABIM is currently conducting a survey around procedural requirements for initial certification in Critical Care Medicine and Pulmonary Disease. The purpose of the survey is to better understand how often certain procedures are performed in clinical practice and whether the procedural requirements for ABIM certification remain relevant to current practice. This survey was prompted by a request from the Association of Pulmonary and Critical Care Medicine Program Directors (APCCMPD) and a second proposal from researchers at the University of Pennsylvania, who have a particular interest in training in endotracheal intubation during fellowship. The survey was discussed at the Pulmonary Disease Board's fall 2022 meeting and conversation continued in the spring with an update from Siddartha G. Reddy, MPH, Senior Research Associate at ABIM.
Mr. Reddy discussed the goals of the survey and the timeline, and reviewed data regarding the study groups, engagement and analysis methods. He asked Specialty Board members to review the survey and provide their feedback. Among their comments was a suggestion to include respiratory therapists in the stakeholder audience for input about the future of procedural competencies. The survey has now been disseminated to diplomates in Pulmonary Disease and Critical Care Medicine. The Specialty Board is hopeful for a robust response to the survey; the results will play a critically important role in determining fellowship training requirements in both disciplines in the future.
Specialty Board Oversight of Assessments
The specialty boards that oversee each discipline of internal medicine are responsible for reviewing and approving the assessment blueprints and standards for certification, MOC and the LKA. Each spring, the specialty boards review data related to the population of new graduates entering the discipline, diplomates maintaining their certification, workforce information, and assessment performance trends and feedback. Periodic review of these data helps to inform the specialty boards' assessment decisions. The Pulmonary Disease Board discussed assessment data in the discipline and provided feedback to ABIM staff about which data were most helpful for ongoing oversight of assessment. Some of the data the Specialty Board reviewed are publicly available on ABIM's website, including:
In a continuation of their conversation at the fall Specialty Board meeting, the group discussed the performance of the Item-Writing Task Force—the group responsible for writing all of the content for the LKA and the traditional, 10-year MOC exam in each specialty—and how to approach some of the concerns expressed in the fall about member attrition, fostering connection between members and the delivery of more immediate feedback from the Approval Committees.
The Specialty Board and guests also heard some information about the LKA. To date, 84% of eligible Pulmonary Disease diplomates (those due for an assessment in 2023) have chosen the LKA to meet their assessment requirement. Staff also confirmed that data gathered over the first year of the LKA's availability indicate that most questions on the LKA are answered in under two minutes.
In discussion, it was noted that Item-Writers receive MOC points for their volunteer service and LKA participants are able to provide feedback on individual questions, which is not a feature of the traditional, 10-year MOC exam. All feedback is reviewed by ABIM staff, and diplomates also have the option of providing feedback by email at request@abim.org which ABIM staff responds to directly.
Qualitative Feedback on the Longitudinal Knowledge Assessment (LKA®)
Benjamin J. Chesluk, Ph.D., Senior Researcher for Ethnographic Research at ABIM, and Jeffrey Miller, MSIS, Chief Information Officer, provided a review of qualitative feedback obtained on the LKA experience since the program launched in January 2022. Feedback continues to be positive, describing the LKA as a welcome alternative to the traditional, 10-year MOC exam, and demonstrating a broad variety of approaches to when and how participants prepare for and answer questions. In surveys, the majority of participants responded that they find the LKA useful for learning, would recommend it to a colleague and plan to continue with the assessment, with no significant difference between participants taking the LKA in one or multiple disciplines.
ABIM has assembled a post-launch LKA physician advisory panel of 12 diplomates to aid in ongoing and future research about the LKA experience.
ABIM staff noted that there are still unknowns, such as how feedback will change for participants over time as the LKA continues, and how the quarterly formative score reports released this spring will impact reactions. It also remains to be seen how the LKA affects individual practice, process and outcome measures, which is planned for long term exploration.
Members of the Specialty Board shared positive feedback from their own experiences of the LKA—particularly its value as a learning tool—and inquired about the passing standard. ABIM staff noted that the first interim score report shows performance in relation to the existing passing standard but as more data accrue over the five-year LKA cycle, a passing standard unique to the LKA will be set. Members also asked about the LKA experience for diplomates maintaining multiple certificates. Staff members are currently interviewing some diplomates who are taking multiple LKAs to learn more about their experience; early responses indicate that diplomates are comfortable with engaging with multiple LKAs.
Setting a Quality Agenda in Pulmonary Disease
In late 2021, ABMS—which comprises 24 medical certifying boards in the U.S., including ABIM—published new standards for continuing certification. The standards include a requirement for member boards like ABIM to facilitate the development of a discipline-specific quality agenda. Richard G. Battaglia, MD, FACP, ABIM's Chief Medical Officer, spoke to the Pulmonary Disease Board about the new standard. He emphasized that this standard is not resulting in an individual diplomate requirement to complete quality improvement activities for ABIM MOC. Dr. Battaglia invited the group to discuss how they envision ABIM engaging external stakeholders to identify issues that can serve as elements of a mutually agreed quality agenda in the discipline and the role the Specialty Board can play in this process.
Suggestions from the group included consideration of disparities in pulmonary function testing as a relevant area for the quality agenda and partnering with organizations with strong patient advocacy programs—such as the American Association for Cancer Research and the Pulmonary Hypertension Association—to develop and disseminate quality initiatives and educational materials, as well as with the APCCMPD, which can represent the perspective of training programs.
Communications and Governance Engagement
John Held, Senior Director of Communications, and Peter McConnell, Program Manager for Governance and Medical Society Communications, updated the Specialty Board on ABIM's ongoing communications work with Governance (the ABIM Board of Directors, ABIM Council, Specialty Boards and Advisory Committees, and Approval Committees) and invited Specialty Board members to participate in engagement work. The communications team regularly engages ABIM Governance members to help give diplomates a better understanding of the individuals representing their interests in each discipline, and to help the community better understand the value of certification.
Specialty Board members provided feedback about how they could continue to take an active role in ABIM's communications initiatives with diplomates, the medical community and the public, such as through media interactions, the ABIM blog and working with their colleagues and medical societies.
Update from the Pulmonary Disease Approval Committees
Anne Dixon, MD, MA, BM BCh, University of Vermont Larner College of Medicine; Chair of the Pulmonary Disease Traditional, 10-Year MOC Exam Approval Committee
Neil S. Freedman, MD, North Shore University Health System; Chair of the Pulmonary Disease LKA Approval Committee
There are two ABIM Approval Committees working with the Pulmonary Disease Board: the traditional, 10-year MOC exam Approval Committee (which also deals with the initial certification exam) and the LKA Approval Committee. Approval Committees are responsible for approving all assessment content and maintaining the assessment blueprints in their discipline. Drs. Dixon and Freedman briefly updated the Specialty Board on the progress of fostering greater communication and feedback between the Approval Committees and the Item-Writing Task Force. Item-Writers have been invited to join the Approval Committees' meetings to receive feedback on questions in development, which has been well received and productive.
Dr. Freedman also reminded the Specialty Board of the ongoing need for physicians to join the Item-Writing Task Force and encouraged the group to recommend candidates. Applications for and information about openings in Pulmonary Disease and all other specialties can be found online.
In Closing
The Pulmonary Disease Board values the feedback and commentary of the entire medical community, including diplomates and society partners.
Do you have any questions? Are you interested in getting involved?
If you have questions after reading this report, please connect with us through the following channels:
Join our Community Insights Network to share your feedback.
You may also be interested in...