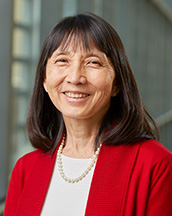 The Pulmonary Disease Board held its fall meeting on Thursday, October 27, 2022, and joined a special joint session with the Critical Care Medicine Board on Friday, October 28. The agenda included updates for the Specialty Board on activity at ABIM and allowed for discussion of pressing issues in the field, including issues that affect both disciplines.
The following is a summary of the fall meeting and joint session.
Pulmonary Disease Board Session | October 27, 2022
Dobbs v. Jackson: Implications for Pulmonary Disease
The Pulmonary Disease Board held an open discussion on the implications of the 2022 Dobbs v. Jackson Women's Health Organization ruling for the discipline of pulmonary disease, specifically those areas under the oversight of the Specialty Board, including training, assessments and stakeholder relationships within the pulmonary disease community.
Discussion among Specialty Board members revolved around several areas, illustrating a cascade effect of the Supreme Court ruling outside of the field of obstetrics and gynecology (OB-GYN), with potential consequences to both patients and providers.
Board members discussed obvious consequences such as loss of training opportunities in OB-GYN, the financial burden of restricted access to reproductive health care on lower income households and the potential for a disproportionate impact on women of color. Consequences that may be less immediately obvious to the public include impact on patients with medical conditions that may negatively affect their ability to survive a pregnancy, and restriction of treatment options for women of childbearing age with diseases such as cancer or connective tissue diseases. Further, there will be potential consequences for pulmonary/critical care physicians of both genders, as access to reproductive rights may influence choices of location for pursuing training, attending society and Continuing Medical Education (CME) conferences, and establishing practices and careers.
Update from the Pulmonary Disease Approval Committees
Anne Dixon, MD, MA, BM BCh, University of Vermont Larner College of Medicine; Chair of the Pulmonary Disease Traditional, 10-Year MOC Exam Approval Committee
Neil S. Freedman, MD, North Shore University Health System; Chair of the Pulmonary Disease LKA Exam Approval Committee
There are two ABIM Approval Committees working with the Pulmonary Disease Board: the traditional, 10-year MOC exam Approval Committee (which also deals with the initial certification exam) and the LKA Approval Committee. Approval Committees are responsible for approving all assessment content and maintaining the assessment blueprints in their discipline. Drs. Dixon and Freedman described the meeting process and the committees' interaction with the Item-Writing Task Force (IWTF), and identified the committees' current challenges and recent successes.
The Specialty Board raised questions about the challenges of meeting the increased demand for question content on the LKA and how item performance is measured. Dr. Freedman explained that, as with the initial certification and 10-year MOC exams, there are performance statistics for each item; if the item does not perform sufficiently well, it will be removed from the assessment. All items are pre-tested, without consequence to examinees, to ensure adequate performance. The IWTF creates new items, and the Approval Committees work with the IWTF to add a requisite number of items per year in order to meet demand. ABIM will continuously refine the item development process to ensure that all assessment questions are relevant and meet ABIM's rigorous psychometric standards.
Drs. Dixon and Freedman concluded by noting the Approval Committees' interest in holding joint meetings with IWTF members to collaborate. They are considering inviting the IWTF members to observe the Approval Committees' process at a future meeting.
Race-Based Norms in Pulmonary Function Testing
The Pulmonary Disease Board held a discussion on the implications of ongoing concern in the pulmonary community relating to using race-based norms and race corrections for pulmonary function testing (PFT). The concern is that these practices may lead to under-diagnosis of some pulmonary diseases in non-white populations and underestimation of disease severity in some conditions.
Since the Pulmonary Disease Board last met in the spring, the use of race-based norms in PFTs has been highlighted in journal articles and discussed at the annual meetings of the American College of Chest Physicians (CHEST) and the American Thoracic Society (ATS). The discussion centered around the Specialty Board's oversight role of assessments in the discipline, and whether the Specialty Board should advise the Approval Committees and IWTF to use race-neutral equations. It was noted that ABIM's policy on using race in assessment items dictates that race/ethnicity designations are only included if they are pertinent to the clinical scenario presented in the item. As a result, very few items mention the race/ethnicity of the patient.
The Specialty Board voted to advise the Approval Committees and IWTF in Pulmonary Disease to move toward the use of race-neutral pulmonary function prediction equations, as can be found in the European Respiratory Society/American Thoracic Society (ERS/ATS) technical standard on interpretive strategies for routine lung function tests.
Joint Session with the Critical Care Medicine Board | October 28, 2022
On Friday, October 28, 2022, the Pulmonary Disease and Critical Care Medicine Boards held a joint session to discuss issues that affect both disciplines. The Specialty Boards were joined for this session by guests from the American Association of Critical-Care Nurses (AACN), the American College of Chest Physicians (CHEST), the American Thoracic Society (ATS), the Association of Pulmonary and Critical Care Medicine Program Directors (APCCMPD) and the Society of Critical Care Medicine (SCCM).
Leadership Update
Richard J. Baron, MD, President and Chief Executive Officer, ABIM
Dr. Baron presented an overview of ABIM's progress on a number of fronts since the Pulmonary Disease and Critical Care Medicine Boards met in the spring, including:
The continued success and growth in participation of the Longitudinal Knowledge Assessment (LKA®), noting that the LKA is now available in three new specialties, including Pulmonary Disease, Critical Care Medicine and Infectious Disease, as of January 1, 2023. Enrollment for all assessments opened December 1, 2022.
ABIM's concentrated efforts in advancing diversity, equity and inclusion work streams, including research, listening sessions, staff trainings, cultural celebrations and analysis of ABIM's programs and services, while addressing any inequities discovered.
Medical misinformation, which continues to be a growing concern. ABIM is actively working with organizations across the medical community to build a comprehensive approach identifying strategies and tactics that can be employed to address misinformation and promote accurate information.
Diversity, Equity and Inclusion (DEI) Update
The Pulmonary Disease and Critical Care Medicine Boards received an update on ABIM's DEI work from Lorna Lynn, MD, Vice President of Medical Education Research; Kelly Rand, MA, CPH, Manager of Diversity and Health Equity; and Pamela Browner White, Senior Vice President of Communications and Chief DEI Officer.
Ongoing work in DEI includes a pilot program incorporating differential item functioning analysis in ABIM assessments, design of a study investigating the impact of patient race and ethnicity identifiers in assessment items, developing health equity questions and reporting on the demographic characteristics of the internal medicine workforce.
Lynn T. Tanoue, MD, MBA, Chair of the Pulmonary Disease Board, provided a summary of the Pulmonary Disease Board's discussion on race-based norms and race corrections for PFTs. Members of both Specialty Boards continued the discussion, noting the importance of acknowledging developments in the field and continuing to align this work with ABIM's DEI work and overall mission. Laura E. Evans, MD, MSc, Chair of the Critical Care Medicine Board, commented on the recently recognized challenges with use of pulse oximetry in patients of different skin tones. She noted how this is another topic worthy of future considerations and further collaboration with specialty boards and societies.
Representatives from the societies in attendance added to the discussion with comments on activities at their own organizations.
ATS is developing a yearlong plan for DEI work and will hold dedicated DEI sessions at the upcoming ATS 2023 annual meeting to be held May 19–24.
SCCM shared the joint petition signed by the Critical Care Societies Collaborative (CCSC) regarding the accuracy of pulse oximetry across the spectrum of patient populations, particularly those with darker skin.
AACN has established a dedicated program looking both internally and externally at equity, diversity, inclusion and belonging (EDIB) and how EDIB affects their employees and the community of nurses and patients they serve. Internally, AACN is in the process of analyzing projects and processes in each department that would benefit from an EDIB lens, for example the selection of subject matter experts in certification. Externally, AACN is one of the cosigners of the CCSC joint petition on pulse oximetry (see above).
The DEI committee of APCCMPD is currently focused on providing leadership opportunities for physicians in underrepresented minority populations and externally discussing resources for fellowship programs to address areas such as bias in fellowship interviews and other training for its members.
CHEST shared information about its dissemination of a new tool, First 5 Minutes™, which was developed to teach empathetic listening skills while recognizing implicit bias.
The discussion closed with agreement among participants about the importance and growth of DEI work within the medical profession and the need for continued collaboration and shared learning between all groups present.
Updates on Certification for Pulmonary Disease and Critical Care Medicine
Progress Report on Policy Coordination: Procedural Requirements for Initial Certification in Pulmonary Disease and Critical Care
Dr. Lynn updated the Specialty Boards on ABIM's progress developing a survey around procedural requirements for initial certification in Pulmonary Disease and Critical Care Medicine. ABIM is working on a survey of Pulmonary Disease and Critical Care Medicine diplomates to better understand how often certain procedures are performed in clinical practice. This survey was prompted by a request from APCCMPD and researchers at the University of Pennsylvania. The new survey will be launched after being reviewed by members of the Pulmonary Disease and Critical Care Medicine Specialty Boards and APCCMPD.
Interventional Pulmonology
Interventional pulmonology has been approved as a subspecialty for the purposes of fellowship accreditation by the Accreditation Council of Graduate Medical Education. The American Association for Bronchology and Interventional Pulmonology (AABIP) has expressed a desire to have interventional pulmonology recognized by ABIM as a subspecialty of Pulmonary Disease for the purposes of certification. The Pulmonary and Critical Care Medicine Boards were briefed on ABIM's policy framework for subspecialty recognition, the New and Emerging Disciplines in Internal Medicine, 2nd report. AABIP is considering its own recertification process for those physicians who engaged in their independent certification, which will be a good indicator of future projections for the subspecialty, as will the progress of the newly accredited fellowships.
Maintenance of Certification (MOC) in 2023
The Specialty Boards received an overview of upcoming MOC milestones from Natalie Trahey, Director of Program Operations, and Weifeng Weng, Ph.D., Director of Research Analysis. In January 2023, ABIM will resume evaluation of physician certification status following a two-year extension of MOC requirements for physicians in most disciplines due to the COVID-19 pandemic. (Four disciplines—Critical Care Medicine, Hospital Medicine, Infectious Disease and Pulmonary Disease—received certification extensions through 2023 due to the disproportionate impact of COVID on physicians in those specialties.)
The presenters shared information about the number of diplomates at risk of losing certification and provided an overview of the robust communications strategy aimed at building awareness of the upcoming deadline in order to minimize the number of diplomates who become "Not Certified." Communications include monthly targeted emails (June through January) highlighting opportunities for earning MOC points such as society meetings and activities, UpToDate® and thousands of other CME activities. Some early career physicians who have not yet been through an MOC cycle are at risk, possibly because of their lack of familiarity with the MOC process. ABIM recommends that all physicians sign in to their personalized Physician Portal to check on their requirements.
The presentation also highlighted an opportunity for physicians with lifetime certificates—that is, those who initially became certified before 1990—to enroll in the LKA as a way to meet their 2023 assessment requirement in order to remain "Participating in MOC." As a reminder, lifetime certificates are never at risk of losing certification for not participating in MOC. The physician will be shown as "Certified" on the ABIM website, but listed as not participating in MOC unless they meet the assessment requirement. The change was made and announced in 2013 to become effective in 2023 in the interest of providing more information for patients on whether a physician is demonstrating that they are staying current in knowledge and practice. Physicians with lifetime certificates can be challenging to reach as some have retired or changed their contact information. CHEST is assisting ABIM with outreach and Specialty Board members were invited to alert their colleagues to the change as well.
Enrollment for all ABIM assessments, including the LKA, the traditional, 10-year MOC exam and the initial certification exam, opened December 1, 2022.
Longitudinal Knowledge Assessment (LKA®) Update
Now available in Pulmonary Disease
Jeff Miller, ABIM's Chief Information Officer, provided an update on the progress of the LKA since spring 2022, including overwhelmingly positive feedback from participants. Of more than 5,100 diplomates surveyed, 91% of respondents reported that they found the LKA useful for learning, and 75% said they would recommend it to a colleague. ABIM will continue to gather data through interviews, a user panel, an in-depth study of learning, and an annual survey. Several diplomates have shared their positive LKA experiences in short blog posts, reflecting on its flexibility, convenience and actionable feedback.
The Specialty Boards then received a live demonstration of the LKA platform and user experience. (A video walk-through is also available online.) Among other things, it was pointed out that questions on the LKA expire each quarter, and that questions are "retired" from use so that diplomates will never see the same question twice if they continue in the LKA for multiple five-year cycles. This means that there is an emphasis on continually developing new items for the assessment and underscores the importance of the IWTF responsible for writing questions. ABIM is actively seeking item-writers, and instructions and criteria for applications in both pulmonary disease and critical care medicine can be found on ABIM's website. A full list of all governance openings with application instructions can also be found online.
ABIM is analyzing large amounts of data gathered during the initial roll-out of the LKA, and working on optimizing the ongoing development of the assessment.
In answer to several queries from the group, Mr. Miller noted that MOC points are earned for each correctly answered item but CME credit is not available at this time, although it could be considered in future. Mr. Miller also noted that items containing media (such as images or video) are preceded by a warning that allows the user to opt to answer the question at a more convenient time, rather than placed last in the order of items; this is to better reflect performance on the entire blueprint. Dr. Evans added that the rationales provided in LKA items are brief and designed to lead users to other resources outside the LKA. While the LKA is designed to help diplomates learn, ABIM is an assessment organization and not an educational one, and recognizes that the LKA is not intended to replace the need for other learning resources.
Enrollment for the 2023 LKA opened December 1, 2022. Physicians who are considering the LKA are encouraged to enroll early to take advantage of the most time possible to answer questions. The first round of questions became available January 1, 2023, and expire at the end of the quarter.
In Closing
The Pulmonary Disease Board values the feedback and commentary of the entire medical community, including diplomates and society partners.
Do you have any questions? Are you interested in getting involved?
If you have questions after reading this report, please connect with us through the following channels:
Join our Community Insights Network to share your feedback.
You may also be interested in...