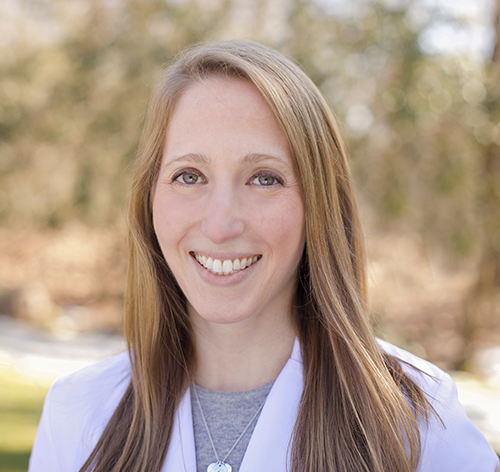 Dr. Katherine H. Saunders is a physician entrepreneur who is board certified and maintaining certification in internal medicine. She specializes in effective and compassionate medical treatment of obesity. Her areas of expertise include applying advanced anti-obesity pharmacotherapy strategies and digital health modalities to improve access to obesity care. Dr. Saunders has a private practice in New York City and is a voluntary faculty member at Weill Cornell Medicine.
World Obesity Day is an opportunity to talk about a problem that influences nearly every aspect of medicine. By 2035, it is anticipated that more than half of the world will be be overweight or obese and the economic impact is expected to surpass $4 trillion. Dr. Saunders spoke with ABIM about obesity medicine and how obesity impacts a variety of specialties.
How did you come to specialize in Obesity Medicine?
My mentor, Dr. Louis Aronne, is a world-renowned obesity medicine expert. When he lectured to my med school class at Weill Cornell Medical College, I was fascinated to learn that obesity was a disease, and he was developing effective medical treatments. I knew immediately that I wanted to specialize in obesity medicine.
My decision was confirmed during residency when I found myself prescribing multiple medications for my patients' weight-related comorbidities without tools or resources to address the underlying cause – their overweight or obesity. I was the first Clinical Fellow in Obesity Medicine at Weill Cornell Medicine.
There has been a lot of talk lately about reducing obesity in the US. What do you think about the efforts to prevent obesity and promote healthier eating?
Obesity is a complex disease that requires multifactorial prevention and treatment strategies. I'm extremely supportive of initiatives to promote healthier eating; however, diet is only part of the puzzle.
There are many contributors to obesity including genetics, weight-promoting medications, obesity-related comorbidities, stress, poor sleep, inactivity, and a variety of other lifestyle and environmental factors.
More than 40 percent of US adults have obesity. How can we improve access to care for the millions of Americans living with obesity?
There are many barriers to effective obesity treatment. Compared to diabetes, where 86% of people with the disease receive treatment, only 2% of individuals with obesity receive treatment according to medical guidelines.
Most healthcare providers don't receive adequate education on obesity, and most individuals with obesity are unaware that obesity is a disease and not just a lifestyle problem.
We need to:
improve insurance coverage for obesity treatment including provider visits, anti-obesity medications, and bariatric surgery;
educate and empower providers to address obesity with their patients appropriately, and understand that advice to "eat less and exercise more" may not be effective;
get the word out about obesity — inability to lose weight generally isn't due to a lack of willpower, and effective treatments exist.
What should physicians know about obesity that they may not know?
Lifestyle interventions including dietary strategies and physical activity regimens only lead to significant and sustained weight loss for a minority of patients with obesity. The standard of care for obesity treatment includes:
a comprehensive evaluation to identify and address all contributors to weight gain and barriers to weight loss, and
a comprehensive and personalized care plan that includes lifestyle modifications (diet, physical activity, behavior) as well as advanced medical approaches (anti-obesity medications, bariatric surgery, devices/procedures) when appropriate.
How does a diagnosis of obesity factor into treatment plans in other internal medicine subspecialties, especially subspecialties that might not be as obvious like rheumatology or palliative medicine?
Obesity is associated with over 200 weight-related comorbidities, so it's important to recognize how weight gain contributes to disease progression and how weight loss of even just 5-10% can improve or resolve many conditions. Subspecialists don't need to treat their patients' obesity themselves, but they could ask permission to discuss obesity empathetically and refer to obesity medicine specialists when indicated.
What are your thoughts on diets? Are they the best way to help patients with obesity?
While diet alone won't lead to significant and sustained weight loss for most individuals with obesity, dietary strategy is a crucial part of each patient's treatment plan. It's important to meet people where they are and spend time understanding their preferences. Any eating plan that is too restrictive or onerous won't last. Dietary interventions need to be long-term to treat the chronic disease of obesity.
When patients are unable to lose weight and keep it off on diet after diet, consider comprehensive evaluation and treatment of underlying hormonal and metabolic pathways that may be dysregulated. Patients might be hungrier or have cravings because of their obesity, and their bodies might be refractory to treatment due to a variety of factors including metabolic adaptations to previous weight loss attempts. Consider prescribing an anti-obesity medication if you're trained or refer to an Obesity Medicine specialist.
What is one thing you want physicians remember when treating patients with obesity?
Most individuals with obesity have encountered significant weight bias, stigma and discrimination in healthcare settings. Some of them have tried to lose weight and failed so many times that they've given up. We can't make assumptions about previous weight loss attempts. When we speak with patients about their weight compassionately and educate them about their disease, we can remove blame and instill hope.
You may also be interested in...