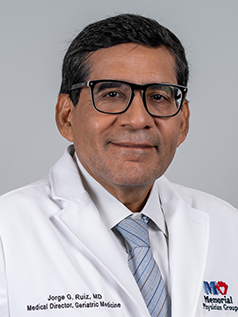 The Geriatric Medicine Board held its spring meeting on Wednesday, April 26, 2023. The agenda provided an opportunity to update the Geriatric Medicine Board on activity at ABIM and allowed for discussion of pressing issues in the field. The Specialty Board was joined by Nancy E. Lundebjerg, MPA, Chief Executive Officer of the American Geriatrics Society (AGS).
The following is a summary of the spring meeting.
Conversation with the President
Prior to the meeting, members and guests of the Geriatric Medicine Board received a video update from Richard J. Baron, MD, MACP, President and Chief Executive Officer of ABIM and ABIM Foundation, highlighting progress and inviting discussion from the Specialty Board on some of ABIM's leading priorities, including:
The release of the first Longitudinal Knowledge Assessment (LKA®) quarterly formative score reports to more than 28,000 diplomates who completed the fifth quarter of their five-year LKA cycle. The score reports are designed to let participating diplomates know how they are performing relative to the passing score and help identify any areas they may want to focus on in their future studies.
Ongoing work in diversity, equity and inclusion (DEI), such as performing differential item functioning analysis of assessment items, developing health equity content in different disciplines, co-funding health equity projects for residencies, and creating more inclusive opportunities for diplomates to self-identify on their Physician Portal.
Developments from the ABIM Board of Directors' strategic planning work, such as exploring how new technologies like artificial intelligence (AI) and machine learning may help ABIM work more efficiently and develop better programs for physicians.
Richard G. Battaglia, MD, FACP, Chief Medical Officer at ABIM, represented Dr. Baron in his absence and led discussion with Specialty Board members and guests. Some of the group raised questions about AI chatbot technology in relation to assessment items and cautioned that integrating new technology carries risks and may exacerbate disconnections between patients and physicians. Dr. Battaglia responded that ABIM will be exploring how to use advanced technology to help the organization be more efficient and effective in doing its work such as creating assessments.
Misinformation and Implications for Geriatric Medicine
The Specialty Board held an open discussion on the implications of misinformation for the discipline of geriatric medicine, including its effects on patient care, in order to contribute to ABIM's ongoing strategic conversations about the issue. In discussion, the group's comments fell into three themes:
Misinformation surrounding vaccines and COVID-19, specifically the safety and efficacy of vaccines which is, in some cases, brought into question by state departments of health leading to misconceptions in older adults. Specialty Board members noted how misinformation discourages older patients from seeking and using effective treatments and will create challenges around preparing for future epidemics.
Misinformation about medical care for older adults, such as assumptions that Medicare covers more than it does. In some cases, family members who subscribe to misinformation withhold or create barriers to care that a physician would recommend. Specialty Board members also identified misinformation around unproven anti-aging therapies and the prevalence of products purported to prevent or reverse aging.
Considerations in combatting misinformation, including the need to offer discussions about misinformation and ageism in education for trainees. The group also noted that the geriatric workforce is relatively small and holds the sole responsibility for educating the health care system about the needs of older adults. They identified a need for more geriatric medicine education during internal medicine training.
Board Certification in Graduating Fellows Who Obtained Post-Match Positions
The Geriatric Medicine Board continued a discussion held at its spring and fall 2022 meetings around the fact that roughly 50% of geriatric medicine fellowship positions go unmatched through the National Resident Match Program. Reviewing match and post-match data from the Association of Directors of Geriatrics Academic Programs, Lisa Walke, MD, identified a 23% decline in family medicine and internal medicine residents applying to geriatric medicine programs compared with 2021, including a decrease in the number of international medical graduates (IMGs); however, Dr. Walke noted that some slots are filled post-match such that the total number of geriatric medicine fellows has remained relatively stable for the last six years.
Members of the Specialty Board discussed the implications of the data and a possible survey to learn more about post-match trainees and continuing education trends. They noted that trainees may not be attracted to geriatric medicine due to complicated misconceptions about compensation and career trajectory, especially in comparison to other subspecialties, and agreed that the Specialty Board should consider how to motivate physicians to seek and maintain certification in geriatric medicine.
Special Consideration Pathways for International Medical Graduates
ABIM's standard training requirements for subspecialty certification include the satisfactory completion of accredited internal medicine residency and subspecialty fellowship training in the United States or Canada. In addition, there are four special consideration pathways that enable osteopathic or internationally trained physicians to obtain ABIM certification. The ABIM Council—which comprises the chairs of the individual specialty boards and advisory committees, as well as public and patient members—is exploring the idea of creating another special consideration pathway for international medical graduates who have completed their internal medicine training in another country and then completed Accreditation Council for Graduate Medical Education (ACGME)-accredited fellowship training in the U.S. or Canada. Like other ABIM diplomates, physicians in the proposed pathway would need to pass the ABIM Internal Medicine Certification Examination and satisfactorily complete their accredited fellowship training to be eligible for subspecialty certification.
The Specialty Board held a discussion on the implications of this policy change for geriatric medicine, noting a few areas of potential concern:
Fellows taking the initial internal medicine certification exam but not pursuing a subspecialty certification
Creating challenges for IMGs who may be unable to meet licensure requirements
Misconceptions about why the pathway is being offered
Inability of the pathway to address workforce issues if those who complete it are not required to take the subspecialty certification examination or enter the field of geriatric medicine
The role of systemic racism in excluding people from the practice of medicine and inviting those affected to share their perspectives
Specialty Board Oversight of Assessments
The specialty boards that oversee each discipline of internal medicine are responsible for reviewing and approving the assessment blueprints and standards for certification, Maintenance of Certification (MOC) and the LKA. Each spring, the specialty boards review data related to the population of new graduates entering the discipline, diplomates maintaining their certification, workforce information, and assessment performance trends and feedback. Periodic review of these data helps to inform the specialty boards' assessment decisions. The Geriatric Medicine Board discussed assessment data in the discipline and provided feedback to ABIM staff about which data were most helpful for ongoing oversight of assessment. Some of the data the Specialty Board reviewed are publicly available on ABIM's website, including:
In a continuation of their conversation at the fall Specialty Board meeting, the group discussed the performance of the Item-Writing Task Force—the group responsible for writing all of the content for the LKA and the Traditional, 10-year MOC Exam in each specialty—and how to approach some of the concerns expressed in the fall about mentorship and training for item-writers and fostering connection between members. Anne R. Fabiny, MD, Chair of the Geriatric Medicine LKA Approval Committee, stated that the Approval Committee still faces challenges including the current rate of approval for items (which, while sustainable for current needs, is something she wishes to see accelerated) and the need to train, mentor and support item-writers.
The Specialty Board and guests also heard some information about the LKA. To date, 75% of eligible Geriatric Medicine diplomates (those due for an assessment in 2023) have chosen the LKA to meet their assessment requirement. Staff also confirmed that data gathered over the first year of the LKA's availability indicate that most questions on the LKA are answered in under two minutes.
Members of the Specialty Board asked clarifying questions, such as whether the cost of certification inhibits people from taking the exam, whether the exam could be offered more than once annually and whether the LKA will provide feedback in the future on pre-test items. Staff confirmed that the topic of cost and trends in certification is being considered. They also noted that the LKA is relatively new and a few more years of data and survey responses are necessary before feedback can be provided on pre-test items.
Open Discussion on Ageism
June M. McKoy, MD, MPH, JD, MBA, LLM (Hons), led a discussion with the group about ageism and its implications to geriatric medicine and medicine as a whole. Dr. McKoy explored ageism within the purview of specialty board oversight, emphasizing the importance of intentionally structuring assessments as they relate to older adults and including geriatric medicine in other subspecialty assessments. She encouraged ABIM to maintain relationships with geriatric societies and accreditation bodies and encouraged the Specialty Board to consider innovations in team-based treatment in training.
Members of the Specialty Board weighed in as well, suggesting that ABIM acknowledge age in DEI practices and work with the other specialty boards to address ageism in medicine, especially as physicians in other specialties may be unaware of the existence or effect of ageism in their own practice. Dr. Fabiny added that the Approval Committee is focused on ageism in assessment items and suggested that the Geriatric Medicine Board review sample items from other subspecialties to assess them for ageism.
Jorge G. Ruiz, MD, Chair of the Geriatric Medicine Board, concluded the discussion by noting that he would continue the discussion with ABIM Governance and staff leadership.
Supporting a Quality Agenda in Geriatric Medicine
In late 2021, the American Board of Medical Specialties (ABMS)—which comprises 24 medical certifying boards in the U.S., including ABIM—published new standards for continuing certification. The standards include a requirement for member boards like ABIM to facilitate the development of a discipline-specific quality agenda. Richard G. Battaglia, MD, FACP, ABIM's Chief Medical Officer, spoke to the Geriatric Medicine Board about the new standard. He emphasized that this standard is not resulting in an individual diplomate requirement to complete quality improvement activities for ABIM MOC. Dr. Battaglia invited the group to discuss how they envision ABIM engaging external stakeholders to identify issues that can serve as elements of a mutually agreed quality agenda in the discipline and the role the Specialty Board can play in this process.
Dr. Fabiny noted that many geriatricians engage with medicine outside of their professional roles, such as through volunteering with organizations not related to geriatrics and asked what would qualify as engaging external stakeholders. Dr. Battaglia clarified that such engagement must be meaningful, documentable and scalable. He emphasized that the new ABMS standards give flexibility in determining an activity that should be focused on improving health and health care.
Communications and Governance Engagement
John Held, Senior Director of Communications, and Peter McConnell, Program Manager for Governance and Medical Society Communications, updated the Specialty Board on ABIM's ongoing communications work with Governance (the ABIM Board of Directors, ABIM Council, Specialty Boards and Advisory Committees, and Approval Committees) and invited Specialty Board members to participate in engagement work. The communications team regularly engages ABIM Governance members to help give diplomates a better understanding of the individuals representing their interests in each discipline, and to help the community better understand the value of certification.
Specialty Board members provided feedback about how they could continue to take an active role in ABIM's communications initiatives with diplomates, the medical community and the public, such as through media interactions, the ABIM blog and working with their colleagues and medical societies.
Update from the Geriatric Medicine Approval Committees
Helen L. Chen, MD, (formerly) Hebrew SeniorLife; Chair of the Geriatric Medicine Traditional, 10-Year MOC Exam Approval Committee
Anne R. Fabiny, MD, San Francisco VA Medical Center; Chair of the Geriatric Medicine LKA Approval Committee
There are two ABIM Approval Committees working with the Geriatric Medicine Board: the Traditional, 10-year MOC Exam Approval Committee (which also develops the initial certification exam), and the LKA Approval Committee. Dr. Fabiny provided an update on the activity of the LKA Approval Committee and noted that since the fall 2022 Specialty Board meeting, she and other Approval Committee members have found success in joining item-writer meetings to provide feedback in real time, which had the added benefit of fostering a greater sense of community within the group.
Information on applying to become an item-writer can be found online.
Selection of Geriatric Medicine Approval Committee Member
The Geriatric Medicine Board reviewed physician candidates for an open position on the Geriatric Medicine Traditional, 10-Year MOC Exam Approval Committee. After discussion and reviewing the current composition of the committee, the Specialty Board voted to approve Thomas Michels, MD, MPH, of Olympic Medical Center as a new committee member.
In Closing
The Geriatric Medicine Board values the feedback and commentary of the entire medical community, including diplomates and society partners.
Do you have any questions? Are you interested in getting involved?
If you have questions after reading this report, please connect with us through the following channels:
Join our Community Insights Network to share your feedback.