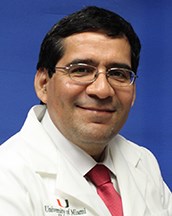 The Geriatric Medicine Board held its fall meeting on Monday, October 3, 2022. The agenda provided an opportunity to update the Geriatric Medicine Board on activity at ABIM and allowed for discussion of pressing issues in the field. The Specialty Board was joined by Nancy E. Lundebjerg, MPA, Chief Executive Officer of the American Geriatrics Society (AGS).
The following is a summary of the fall meeting.
Leadership Update
Richard J. Baron, MD, President and Chief Executive Officer, ABIM
Dr. Baron presented an overview of ABIM's progress on a number of fronts since the Geriatric Medicine Board met in the spring, including:
The continued success and growth in participation of the Longitudinal Knowledge Assessment (LKA®), noting that the LKA will also be made available in three new specialties—Critical Care Medicine, Infectious Disease and Pulmonary Disease—in 2023. Enrollment for all assessments opens December 1, 2022.
ABIM's concentrated efforts in advancing diversity, equity and inclusion work streams, including research, listening sessions, staff trainings, cultural celebrations and analysis of ABIM's programs and services, while addressing any inequities discovered.
The ongoing campaign against medical misinformation, which remains a growing concern in the medical community. ABIM is actively working with organizations across the House of Medicine to build a comprehensive approach identifying strategies and tactics that can be employed to battle misinformation and promote accurate information.

Diversity, Equity and Inclusion (DEI) Update
The Geriatric Medicine Board received an update on ABIM's DEI work from Lorna Lynn, MD, Vice President of Medical Education Research; Kelly Rand, MA, CPH, Manager of Diversity and Health Equity; and Pamela Browner White, Senior Vice President of Communications and Chief DEI Officer.
Ongoing work in DEI includes a pilot program incorporating differential item functioning analysis in ABIM assessments, design of a study investigating the impact of patient race and ethnicity identifiers in assessment questions, developing health equity questions and reporting on the demographic characteristics of the internal medicine workforce.
In addition, Anne R. Fabiny, MD, Chair of the Geriatric Medicine LKA Approval Committee, noted that the Approval Committees will soon begin a blueprint review and recommended that all Approval Committee and Item-Writing Task Force (IWTF) members participate in DEI training together. This would help develop a shared understanding of the purpose of including health equity content and would encourage collaboration in generating ideas about important topics.
Nancy E. Lundebjerg, MPA, Chief Executive Officer of the American Geriatrics Society (AGS), noted that AGS will be releasing a paper about the intersectionality of structural racism and ageism in hopes of bringing more attention to ageism and its intersectionality with other forms of discrimination and bias. Subsequent to the meeting, the paper was published in the Journal of the American Geriatrics Society. Access is free.

Dobbs v. Jackson: Implications for Geriatric Medicine
The Geriatric Medicine Board held an open discussion on the implications of the 2022 Dobbs v. Jackson Women's Health Organization ruling for the discipline of geriatric medicine, specifically those areas under the oversight of the Specialty Board, including training, assessments and stakeholder relationships within the geriatric medicine community.
Discussion centered on three areas of impact. First, the Supreme Court's ruling increases the possibility of grandparents coming into caregiver roles and may increase emotional and financial stress on older adults. Lack of access to reproductive care can also have lifelong impacts on patients' physical and mental well-being. Second, Dobbs v. Jackson has created an opportunity for diplomates and medical societies to build community around this topic at a time of increased discussion about human rights and support. The ruling may impact internal medicine fellows interested in pursuing reproductive health by pushing them toward disciplines and positions where they feel better supported. Assessments, too, may be affected by a disproportionate level of knowledge about reproductive health based on training locations for fellows. Finally, there is real concern that fellows may determine where they consider training based on the type of reproductive services available in the states where the fellowships are located.

Maintenance of Certification (MOC) in 2023
The Geriatric Medicine Board received an overview of upcoming MOC milestones from Florence Mickens, Program Operations Manager, and Weifeng Weng, Ph.D., Director of Research Analysis. In January 2023, ABIM will resume evaluation of physicians' certification status following a two-year extension of MOC requirements for physicians in most disciplines due to the COVID-19 pandemic. (Four disciplines—Critical Care Medicine, Hospital Medicine, Infectious Disease and Pulmonary Disease—received extensions through 2023 due to the disproportionate impact of COVID on physicians in those specialties.) The presenters shared information about the number of diplomates at risk of losing certification and provided an overview of the robust communications strategy aimed at building awareness of the upcoming deadline in order to minimize the number of diplomates who become "Not Certified." Communications include monthly targeted emails (June through January) highlighting opportunities for earning MOC points, such as society meetings and activities, UpToDate® and thousands of other Continuing Medical Education activities. Some early career physicians who have not yet been through an MOC cycle are at risk because of their lack of familiarity with the MOC process. ABIM recommends that all physicians sign into their personalized Physician Portal to check on their requirements.
The presentation also highlighted an opportunity for physicians with lifetime certificates—that is, those who initially became certified before 1990—to enroll in the LKA as a way to meet their 2023 assessment requirement in order to remain "Participating in MOC." As a reminder, lifetime certificates are never at risk of losing certification for not participating in MOC. The physician will be shown as "Certified" on the ABIM website, but listed as not participating in MOC unless they meet the assessment requirement. The change was instituted—among other reasons—in the interest of providing more information for patients on whether a physician is demonstrating that they are staying current in knowledge and practice.
Enrollment for all ABIM assessments, including the LKA, the traditional, 10-year MOC exam and the initial certification exam, opens December 1, 2022.

Board Certification in Graduating Fellows Who Obtained Post-Match Positions
The Geriatric Medicine Board renewed a discussion initiated at the April 2022 meeting around the fact that roughly 50% of geriatric medicine fellowship positions go unmatched through the National Resident Match Process. The Specialty Board discussed whether the positions remain unfilled, or—if they are filled—who is filling them. Since many of these fellows do not take the geriatric medicine certification exam, the Specialty Board also shared their perspectives on whether those fellows enter the field of geriatrics or move on to practice in other disciplines. Board members suggested additional data that could provide more insight into this issue.
Specialty Board members also noted that fellows may pursue other specialties that allow them to work with aging populations using the knowledge and skills gained during their year of geriatric fellowship. Dr. Lynn suggested conducting a survey of geriatric medicine program directors to get more information. It was also noted that the Association of Directors of Geriatric Academic Programs is already tracking match and post-match fill rates.
Longitudinal Knowledge Assessment (LKA®) Update
Jeff Miller, ABIM's Chief Information Officer, provided an update on the progress of the LKA since spring 2022, including overwhelmingly positive feedback from participants. Of more than 5,100 diplomates surveyed, 91% of respondents reported that they found the LKA useful for learning, and 75% said they would recommend it to a colleague. ABIM will continue to gather data through interviews, a user panel, an in-depth study of learning and an annual survey. Several diplomates have shared their positive LKA experiences in short blog posts, reflecting on its flexibility, convenience and actionable feedback.
The Specialty Board then received a live demonstration of the LKA platform and user experience. (A video walk-through is also available online.) Among other things, it was pointed out that items (questions) on the LKA expire each quarter and are then "retired" from use so that diplomates will never see the same item twice if they continue in the LKA for multiple five-year cycles. This means that there is an emphasis on continually developing new items for the assessment, and underscores the importance of the IWTF responsible for writing questions. ABIM is actively seeking item-writers, and instructions and criteria for application in geriatric medicine can be found on ABIM's website. A full list of all governance openings with application instructions can also be found online.
ABIM is analyzing large amounts of data gathered during the initial roll-out of the LKA and working on optimizing the development of the assessment.
The Specialty Board members offered a few additional points for consideration, such as creating an option to hide the four-minute timer for each LKA item in order to reduce testing anxiety for those who experience it, and providing the answers to pre-test items (questions that are being tested for potential inclusion in a future assessment but not being scored in the current assessment) to improve the quality of post-item feedback. The presenters noted that item performance data is shared with the Approval Committees for the LKA and the traditional MOC exam, along with suggestions for improvement, and that they plan to continue exploring options to further improve the LKA.
Approved Quality Improvement (AQI) Program Review
The AQI Program is the process through which ABIM recognizes externally developed quality improvement activities that physicians are doing in practice. It also allows diplomates to earn MOC points for activities that support their local improvement priorities.
James Teti, Program Associate for Maintenance of Certification at ABIM, presented an overview to the Geriatric Medicine Board of a new AQI application for consideration: The Hospital Acquired Pressure Injury Safer Quality Improvement Program submitted by the University of Massachusetts (UMass) Memorial Medical Center. The Specialty Board was tasked with reviewing the application and voting whether to approve it for MOC credit.
Pressure Injury Prevention and Treatment is the responsibility of one of the 11 primary Quality Improvement Teams—or "SAFER" teams—at UMass Memorial Medical Center. The team was put together in early 2020 to address suboptimal performance in this area and to improve wound management to a top performer level.
The Specialty Board voted and approved the AQI proposal for MOC credit. Diplomates who meaningfully engage in this activity will earn 20 MOC points.
ABIM welcomes proposals from sponsors that may include medical specialty societies, hospitals or departments within hospitals, medical groups, clinics or other health-related organizations that wish to approve a single activity. Organizations with a QI activity to submit to ABIM for recognition as MOC credits are encouraged to:
Update from the Geriatric Medicine Approval Committees
Helen L. Chen, MD, (formerly) Hebrew SeniorLife; Chair of the Geriatric Medicine Traditional, 10-Year MOC Exam Approval Committee
Anne R. Fabiny, MD, San Francisco VA Medical Center; Chair of the Geriatric Medicine LKA Approval Committee
There are two ABIM Approval Committees working with the Geriatric Medicine Board: the traditional, 10-year MOC exam Approval Committee (which also develops the initial certification exam), and the LKA Approval Committee. Dr. Fabiny described the meeting process and the committees' interaction with the IWTF, and identified the committees' current challenges and recent successes.
In particular, Dr. Fabiny noted the importance of the mentorship program—wherein more experienced item-writers provide help to newer item-writers—and the recent challenge of finding volunteers to fill mentor roles. Dr. Chen added that item-writers need the support of more experienced writers, as well as examples of successful items. The Approval Committees and ABIM staff are working to address these issues. This is a new way of developing exam content and ABIM is engaging in its own continuous quality improvement work.
There was discussion around the opportunity for early career physicians and private practice physicians to fill item-writer roles and provide broader perspective in the program. ABIM is actively exploring additional ways to enhance training, mentorship and engagement for item-writers, including recruitment of physician mentors and town hall meetings with Dr. Richard Baron and other ABIM leadership. Those interested are encouraged to apply to become an item-writer.
The Specialty Board also discussed the option of expanding the program to include board certified physicians from other specialties (such as those practicing in long term care settings) and geriatric professionals from other disciplines (such as those with expertise in clinical pharmacy or nursing) to co-write items. Dr. Fabiny agreed to suggest this more flexible eligibility to the committees, noting that items will continue to be reviewed and approved by physicians certified in Geriatric Medicine.
In Closing
The Geriatric Medicine Board values the feedback and commentary of the entire medical community, including diplomates and society partners.
Do you have any questions? Are you interested in getting involved?
If you have questions after reading this report, please connect with us through the following channels:
Join our Community Insights Network to share your feedback.
You may also be interested in...