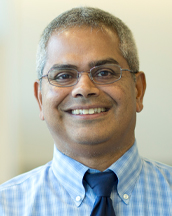 The Medical Oncology Board held its spring meeting on Monday, May 22, 2023. The agenda provided an opportunity to update the Specialty Board on activity at ABIM and allowed for discussion of pressing issues in the field. The Specialty Board was joined by Jamie H. Von Roenn, MD, FASCO, Vice President of Education, Science and Professional Development for the American Society of Clinical Oncology (ASCO).
ABIM and the Hematology Board gratefully acknowledge the service of Tareq Al Bhagdadi, MD, whose term with the Specialty Board ended on June 30, 2023. One new member, Elizabeth Ellent, MD, of LCMC Health, has joined the Specialty Board for a term beginning July 1, 2023.
The following is a summary of the spring meeting.
Conversation with the President
Prior to the meeting, members and guests of the Medical Oncology Board received a video update from Richard J. Baron, MD, MACP, President and Chief Executive Officer of ABIM and ABIM Foundation, highlighting progress and inviting discussion from the Specialty Board on some of ABIM's leading priorities, including:
The release of the first Longitudinal Knowledge Assessment (LKA®) quarterly formative score reports to more than 28,000 diplomates who completed the fifth quarter of their five-year LKA cycle. The score reports are designed to let participating diplomates know how they are performing relative to the passing score and help identify any areas they may want to focus on in their future studies.
Ongoing work in diversity, equity and inclusion (DEI), such as performing differential item functioning analysis of assessment items, developing health equity content in different disciplines, co-funding health equity projects for residencies, and creating more inclusive opportunities for diplomates to self-identify on their Physician Portal.
Developments from the ABIM Board of Directors' strategic planning work, such as exploring how new technologies like artificial intelligence and machine learning may help ABIM work more efficiently and develop better programs for physicians.
Richard G. Battaglia, MD, FACP, Chief Medical Officer at ABIM, and Furman S. McDonald, MD, MPH, Senior Vice President for Academic and Medical Affairs, represented Dr. Baron in his absence and led discussion with Specialty Board members and guests. Questions arose around the impact of ABIM's work in misinformation, which Dr. Battaglia stated cannot be measured yet but continues to make progress through the coalition mentioned above.
When asked what ABIM can do to impact DEI in medical oncology, Dr. Battaglia highlighted current work and provided some examples of activities that ABIM (as an assessment organization) can support, such as recognizing mentorship with Maintenance of Certification (MOC) points, providing assessment content related to health equity and leading other organizations to make commitments to prioritize DEI work, most notably medical societies. Members of the group added that there is a need for more diverse oncologists, especially as it impacts patient interactions when they see a physician that looks like them.
Misinformation and Implications for Medical Oncology
The Specialty Board held an open discussion on the implications of misinformation for the discipline of medical oncology, including its effects on patient care, in order to contribute to ABIM's ongoing strategic conversations about the issue. In discussion, the group's comments fell into two themes:
Misinformation about alternative treatments, which might appear more attractive to some patients, and risks associated with supplements, which can have ingredients that impact traditional therapies. Members of the group noted that oncologists are not usually trained in alternative treatments and can work together to advocate for greater regulation and integrate helpful resources into mainstream care.
Misinformation and mistrust of physicians, such as some longstanding patients newly developing mistrust based on misinformation or an assumption that doctors are hiding cures from their patients. Myeloma patients were identified as being particularly impacted by misinformation. The group discussed advocating for rebuilding trust in the physician-patient relationship through legislation that allows physicians to spend more time with patients.
Special Consideration Pathway Pilot Program for International Medical Graduates Who Meet ACGME's Exceptionally Qualified Candidate Criteria
The ABIM Council—which comprises the chairs of the individual specialty boards and advisory committees, as well as public and patient members—is exploring the idea of pursuing a pilot program to create a pathway to initial certification and MOC for international medical graduates (IMGs) who have completed their internal medicine training in another country and then completed accredited fellowship training in the U.S. The Accreditation Council for Graduate Medical Education (ACGME) has established criteria for exceptionally qualified internationally trained residents to enter accredited fellowship programs and continue if they are successfully assessed on the core competencies of ACGME and the American Board of Medical Specialties (ABMS). Physicians with that training background are currently ineligible for certification/MOC because their residency training is not ACGME-accredited.
Using the principles of competency-based medical education, a pilot would offer the opportunity to assess the knowledge and skills of these physicians who have successfully completed their accredited fellowships as a pathway to initial certification eligibility in Internal Medicine and the subspecialty of their fellowship. Like other ABIM diplomates, physicians in the proposed pilot would need to pass the ABIM Internal Medicine Certification Examination to be eligible for subspecialty certification.
Overall, the Specialty Board expressed support of the proposed pilot, noting that it could address workforce issues in other disciplines, particularly for programs struggling to fill positions, and help to support the health care workforce as a whole. Suresh G. Nair, MD, Chair of the Medical Oncology Board, cautioned that misinformation may spread around the idea that IMGs are taking positions away from U.S. graduates. Dr. McDonald noted an existing misconception that there are more U.S. medical students than residency positions, when in fact the number of graduate medical education positions far exceeds the total annual number of U.S. medical school graduates. Dr. Baghdadi pointed out that IMGs are already seeking these fellowships, but ABIM should focus on determining a fair way to assess their knowledge and skills both after fellowship completion and over the course of their career, as with certification and MOC.
Specialty Board Oversight of Assessments
The specialty boards that oversee each discipline of internal medicine are responsible for reviewing and approving the assessment blueprints and standards for certification, MOC and the LKA. Each spring, the specialty boards review data related to the population of new graduates entering the discipline, diplomates maintaining their certification, workforce information, and assessment performance trends and feedback. Periodic review of these data helps to inform the specialty boards' assessment decisions. The Medical Oncology Board discussed assessment data in the discipline and provided feedback to ABIM staff about which data were most helpful for ongoing oversight of assessment. Some of the data the Specialty Board reviewed are publicly available on ABIM's website, including:
In a continuation of their conversation at the fall Specialty Board meeting, the group discussed the performance of the Item-Writing Task Force—the group responsible for writing all of the content for the LKA and the Initial Certification and Traditional, 10-year MOC Exams in each specialty—and how to approach some of the concerns expressed in the fall about item-writer attrition, fostering greater connection among item-writers and providing more immediate feedback from the approval committees. There was concern that highly specialized physicians in the discipline may only be able to write items about their specialized areas. Pamela Munster, MD, Chair of the Medical Oncology Traditional, 10-Year MOC Exam Approval Committee, said the current process is working well and items can be revised without negative impact on the item-writers. Staff added that the task force comprises physicians of varying specializations to ensure broad representation of the discipline in assessment content.
The Specialty Board and guests also heard some information about the LKA. To date, 81% of eligible medical oncology diplomates (those due for an assessment in 2023) have chosen the LKA to meet their assessment requirement. Staff confirmed that data gathered over the first year of the LKA's availability indicate that most questions on the LKA are answered in under two minutes. Dr. Von Roenn commented on ASCO's Advancing Innovation in Residency Education (AIRE) pilot program combining training in hematology/oncology with hospice and palliative medicine, resulting in board eligibility in these disciplines with varied training time (2–4 years). She noted that the program is very popular and is expanding to additional sites.
Selection of Medical Oncology Approval Committee Members
The Medical Oncology Board reviewed physician candidates for an open position on the Medical Oncology LKA Approval Committee. After discussion and reviewing the current composition of the committees, the Specialty Board voted to approve Brian Boulmay, MD, of the Louisiana State University Health Sciences Center New Orleans for a term beginning July 1, 2023.
Update from the Medical Oncology Approval Committees
Nina Karlin, MD, Mayo Clinic Arizona; Chair of the Medical Oncology LKA Approval Committee
Pamela N. Munster, MD, University of California, San Francisco; Chair of the Medical Oncology Traditional, 10-Year MOC Exam Approval Committee
There are two ABIM Approval Committees working with the Medical Oncology Board: the Traditional, 10-Year MOC Exam Approval Committee (which also deals with the initial certification exam), and the LKA Approval Committee. Approval Committees are responsible for approving all assessment content and maintaining the assessment blueprints in their discipline. Dr. Karlin gave the Specialty Board a brief update on the Approval Committees, noting that the current process is working well. Previously, assessment content was created, edited and approved by the same members of an exam committee; in the new process, content is written by members of the Item-Writing Task Force in their discipline and then revised and approved by the Approval Committees. Drs. Karlin and Munster agreed the new process is successful and efficient.
Supporting a Quality Agenda in Medical Oncology
In late 2021, ABMS—which comprises 24 medical certifying boards in the U.S., including ABIM—published new standards for continuing certification. The standards include a requirement for member boards like ABIM to facilitate the development of a discipline-specific quality agenda. Dr. Battaglia spoke to the Medical Oncology Board about the new standard. He emphasized that this standard is not resulting in an individual diplomate requirement to complete quality improvement activities for ABIM MOC. Dr. Battaglia invited the group to discuss how they envision ABIM engaging external stakeholders to identify issues that can serve as elements of a mutually agreed quality agenda in the discipline and the role the Specialty Board can play in this process, adding that the Specialty Board has flexibility in where they choose to spend time. He also noted that medical societies play a key role in the standard and are aware of opportunities to collaborate in the future.
Linda S. Ahn, MSN, suggested that the general public is unaware of the importance of board certification and patients need more education about why it matters, which staff agreed is a good opportunity for Specialty Board and Governance members in general to get involved, creating bridges to patient organizations.
Communications and Governance Engagement
John Held, Senior Director of Communications, and Peter McConnell, Program Manager for Governance and Medical Society Communications, updated the Specialty Board on ABIM's ongoing communications work with Governance (the ABIM Board of Directors, ABIM Council, Specialty Boards and Advisory Committees, and Approval Committees) and invited Specialty Board members to participate in engagement work. The communications team regularly engages ABIM Governance members to help give diplomates a better understanding of the individuals representing their interests in each discipline, and to help the community better understand the value of certification.
The group discussed a proposed graphic icon designed to represent the discipline on the LKA platform (part of a project across all specialties available in the LKA) and provided feedback about what the icon should and should not be. Emily Taylor specifically cautioned against the image of the ribbon and colors traditionally associated with cancers since individual colors have come to represent specific malignancies; members of the Specialty Board agreed and proposed adopting a double helix instead as a more general reflection of the link of malignancies to DNA.
Specialty Board members provided feedback about the message they want to convey to the community, issues concerning medical oncologists and how they could continue to take an active role in ABIM's communications initiatives, such as through media interactions, the ABIM blog and working with their colleagues and medical societies.
In Closing
The Medical Oncology Board values the feedback and commentary of the entire medical community, including diplomates and society partners.
Do you have any questions? Are you interested in getting involved?
If you have questions after reading this report, please connect with us through the following channels:
You may also be interested in...