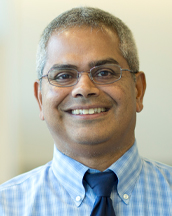 The Medical Oncology Board held its fall meeting on Monday, October 17, 2022. The agenda provided an opportunity to update the Specialty Board on activity at ABIM and allowed for discussion of pressing issues in the field.
The following is a summary of the fall meeting.
Leadership Update
Richard J. Baron, MD, President and Chief Executive Officer, ABIM
Dr. Baron presented an overview of ABIM's progress on a number of fronts since the Medical Oncology Board met in the spring, including:
The continued success and growth in participation of the Longitudinal Knowledge Assessment (LKA®), noting that the LKA will also be made available in three new specialties—Critical Care Medicine, Infectious Disease and Pulmonary Disease—in 2023. Enrollment for all assessments opens December 1, 2022.
ABIM's concentrated efforts in advancing diversity, equity and inclusion work streams, including research, listening sessions, staff trainings, cultural celebrations and analysis of ABIM's programs and services, while addressing any inequities discovered.
The ongoing campaign against medical misinformation, which remains a growing concern in the medical community. ABIM is actively working with organizations across the House of Medicine to build a comprehensive approach identifying strategies and tactics that can be employed to battle misinformation and promote accurate information.
Diversity, Equity and Inclusion (DEI) Update
The Medical Oncology Board received an update on ABIM's DEI work from Lorna Lynn, MD, Vice President of Medical Education Research, and Kelly Rand, MA, CPH, Manager of Diversity and Health Equity.
Ongoing work in DEI includes a pilot program incorporating differential item functioning analysis in ABIM assessments, design of a study investigating the impact of patient race and ethnicity identifiers in assessment questions, developing health equity questions and reporting on the demographic characteristics of the internal medicine workforce.
Members of the Medical Oncology Board began their discussion by noting that many health care disparities have been identified in the field, but working for solutions is less common and more challenging. One issue that arose is how physicians and patients identify themselves versus how others identify them, and how those identifiers may be different for each individual. Dr. Lynn noted that ABIM will soon have a system in place where diplomates can identify their own race and ethnicity; the applications for Specialty Board positions include those identifiers as well.
Additionally, Specialty Board members discussed the disconnect between the race and ethnicity of oncologists and the populations they treat, and how a lack of diversity needs to be addressed early in the pipeline. Ms. Rand pointed out that one of the ways ABIM is starting to address this is through the ABIM Foundation's funding of a program that encourages children—beginning as early as second grade—to explore a future in science. Members also stressed that medical school faculty must be diverse and longitudinal mentorship must be offered in order for pipeline programs to succeed.
The discussion then shifted to the Students for Fair Admissions Inc. v. President & Fellows of Harvard College case currently scheduled for argument by the Supreme Court, and the ramifications of that ruling for medical programs and the pipeline. Finally, the conversation touched on the disparities of medicine practiced in rural settings versus urban ones, and the socioeconomic disadvantages faced by many patients.
Dobbs v. Jackson: Implications for Medical Oncology
The Medical Oncology Board held an open discussion on the implications of the 2022 Dobbs v. Jackson Women's Health Organization ruling for the discipline of medical oncology, specifically those areas under the oversight of the Specialty Board, including training, assessments and stakeholder relationships within the medical oncology community.
Discussion among Specialty Board members centered around the impact of the ruling on three areas: training, stakeholder relationships and the effect on oncology patients and providers. It was noted that programs will need to consider how to train residents and fellows in caring for pregnant patients with cancer, for instance in cases of first-trimester leukemia which is incompatible with a full-term pregnancy. In addition, the group discussed the need to partner with family medicine and obstetrics and gynecology organizations in advocating—and teaching others to advocate—for patients in an apolitical way. There was also concern about the future for oncology patients and fertility preservation in light of the Supreme Court's ruling.
Maintenance of Certification (MOC) in 2023
The Medical Oncology Board received an overview of upcoming MOC milestones from Natalie Trahey, Director of Program Operations, and Weifeng Weng, Ph.D., Director of Research Analysis. In January 2023, ABIM will resume evaluation of physician certification status following a two-year extension of MOC requirements for physicians in most disciplines due to the COVID-19 pandemic. (Four disciplines—Critical Care Medicine, Hospital Medicine, Infectious Disease and Pulmonary Disease—received extensions through 2023 due to the disproportionate impact of COVID on physicians in those specialties.)
The presenters shared information about the number of diplomates at risk of losing certification and provided an overview of the robust communications strategy aimed at building awareness of the upcoming deadline in order to minimize the number of diplomates who become "Not Certified." Communications include monthly targeted emails (June through January) highlighting opportunities for earning MOC points, such as society meetings and activities, UpToDate® and thousands of other Continuing Medical Education activities. Some early career physicians who have not yet been through an MOC cycle are at risk, possibly because of their lack of familiarity with the MOC process. ABIM recommends that all physicians sign into their personalized Physician Portal to check on their requirements.
The presentation also highlighted an opportunity for physicians with lifetime certificates—i.e., those who initially became certified before 1990—to enroll in the LKA as a way to meet their 2023 assessment requirement in order to remain "Participating in MOC." As a reminder, lifetime certificates are never at risk of losing certification for not participating in MOC. The physician will be shown as "Certified" on the ABIM website, but listed as not participating in MOC unless they meet the assessment requirement. The change was made and announced in 2013 to become effective in 2023 in the interest of providing more information for patients on whether a physician is demonstrating that they are staying current in knowledge and practice.
In response to queries from the Specialty Board, the presenters noted that loss of certification due to MOC points is easily remedied, and diplomates are notified numerous times when their certification is close to lapsing.
Enrollment for all ABIM assessments, including the LKA, the traditional, 10-year MOC exam and the initial certification exam, opens December 1, 2022.
Longitudinal Knowledge Assessment (LKA®) Update
Jeff Miller, ABIM's Chief Information Officer, provided an update on the progress of the LKA since spring 2022, including overwhelmingly positive feedback from participants. Of more than 5,100 diplomates surveyed, 91% of respondents reported that they found the LKA useful for learning, and 75% said they would recommend it to a colleague. ABIM will continue to gather data through interviews, a user panel, an in-depth study of learning and an annual survey. Several diplomates have shared their positive LKA experiences in short blog posts, reflecting on its flexibility, convenience and actionable feedback.
The Specialty Board then received a live demonstration of the LKA platform and user experience. (A video walk-through is also available online.) Among other things, it was pointed out that questions on the LKA expire each quarter, and that questions are "retired" from use so that diplomates will never see the same question twice if they continue in the LKA for multiple five-year cycles. This means that there is an emphasis on continually developing new items for the assessment and underscores the importance of the Item-Writing Task Force (IWTF) responsible for writing questions. ABIM is actively seeking item-writers, and instructions and criteria for application in medical oncology can be found on ABIM's website. A full list of all governance openings with application instructions can also be found online.
ABIM is analyzing large amounts of data gathered during the initial roll-out of the LKA and working on optimizing the ongoing development of the assessment.
Members of the Specialty Board shared feedback from their colleagues in hematology about the LKA content, and asked whether ABIM had gathered feedback specific to medical oncology. Mr. Miller noted that all feedback is helpful and that the Approval Committees for the LKA and the traditional, 10-year MOC exam continue to review and refine items. Feedback specifically from oncologists will be brought before the Medical Oncology Board at the spring 2023 meeting.
Approval of Specialty Board Members for Council Selection
The Medical Oncology Board held a discussion about the physician candidates for an open position on the Specialty Board for an early career oncologist, ideally located in the western United States. As part of the application process, the Specialty Board selects two candidates and recommends them to the ABIM Council for a final decision.
Members also learned about changes to the application process that make it more inclusive, such as expanding choices for racial, ethnic and gender identification, and adding a question to highlight a candidate's personal or professional experiences in medicine that would add a unique dimension to Specialty Board representation (e.g., military service or non-traditional education pathways). ABIM has made significant progress in enhancing the diversity of the specialty boards to better reflect the physician population. Additionally, ABIM has been recruiting early career physicians and offering opportunities for Governance members to participate in DEI training. When recommending candidates to the Council for appointment to ABIM service, Specialty Board members are encouraged to consider the overall composition of the Specialty Board and the demographics of departing and incoming members.
The ABIM Council will review the candidates during its April 2023 meeting before appointing the new member to the Medical Oncology Board. Newly elected Specialty Board members will begin their term July 1, 2023.
Update from the Medical Oncology Approval Committees
Nina Karlin, MD, Mayo Clinic Arizona; Medical Oncology LKA Approval Committee
Pamela N. Munster, MD, University of California, San Francisco; Chair of the Medical Oncology Traditional, 10-Year MOC Exam Approval Committee
There are two ABIM Approval Committees working with the Medical Oncology Board: the traditional, 10-year MOC exam Approval Committee (which also deals with the initial certification exam), and the LKA Approval Committee. Approval Committees are responsible for approving all assessment content and maintaining the assessment blueprints in their discipline. Drs. Karlin and Munster described the meeting process and the committees' interaction with the IWTF, and identified the committees' current challenges and recent successes.
Dr. Karlin reported that the Approval Committee process is working well. More than 70% of proposed pretest items are typically approved to appear on the LKA and those items tend to perform well with a pretest success rate of approximately 60%. Dr. Karlin also noted that the need for item-writers will continue to grow in proportion to the rate of change in clinical knowledge.
In Closing
The Medical Oncology Board values the feedback and commentary of the entire medical community, including diplomates and society partners.
Do you have any questions? Are you interested in getting involved?
If you have questions after reading this report, please connect with us through the following channels:
Join our Community Insights Network to share your feedback.
You may also be interested in...