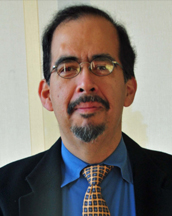 The Nephrology Board held its fall meeting virtually on Friday, September 16, 2022. The fall agenda provided an opportunity to update the Nephrology Board on activity at ABIM, and allowed for discussion of pressing issues in the field. The Specialty Board was joined by guests from the American Society of Nephrology (ASN), the National Kidney Foundation (NKF) and the Renal Physicians Association (RPA).
Leadership Update
Richard J. Baron, MD, President and Chief Executive Officer, ABIM
Dr. Baron presented an overview of ABIM's progress on a number of fronts since the Nephrology Board met in the spring, including:
The continued success and growth in participation of the Longitudinal Knowledge Assessment (LKA®), noting that the LKA will also be made available in three new specialties—Critical Care Medicine, Infectious Disease and Pulmonary Disease—in 2023. Enrollment for all assessments opens on December 1, 2022.
ABIM's concentrated efforts in advancing

diversity, equity and inclusion

work streams, including research, listening sessions, staff trainings, cultural celebrations and analysis of ABIM's programs and services, while addressing any inequities discovered.
The ongoing campaign against medical misinformation, which remains a growing concern in the medical community. ABIM is actively working with organizations across the House of Medicine to build a comprehensive approach identifying strategies and tactics that can be employed to battle misinformation and promote accurate information.
Diversity, Equity and Inclusion (DEI) Update
The Nephrology Board received an update on ABIM's DEI work from Lorna Lynn, MD, Vice President of Medical Education Research; Kelly Rand, MA, CPH, Manager of Diversity and Health Equity; and Pamela Browner White, Senior Vice President of Communications and Chief DEI Officer.
Ongoing work in DEI includes performing differential item functioning (DIF) analysis on assessments, studying the impact of patient race and ethnicity identifiers in assessment questions, developing health equity questions and reporting on the demographic characteristics of the internal medicine workforce.
Bernard G. Jaar, MD, Chair of the Nephrology Approval Committee for the traditional, 10-year Maintenance of Certification (MOC) exam, also joined the discussion in his role as a member of the ABIM Board of Directors DEI Committee. Dr. Jaar noted the work of the American Society of Nephrology (ASN) in mentoring Black and Hispanic physicians and addressing health disparities in the field of nephrology. He emphasized ABIM's commitment to upholding a standard of practice which is fair to all physicians, and the need to recruit item-writers who are experts in the topic. He also mentioned that a DIF pilot study is launching in nephrology in spring 2023.
Concerns arose about pushback on the use of race in clinical algorithms and the effect of removing race from exam questions. Additionally, there was consideration on whether ABIM can accelerate efforts in nephrology to shift toward the recommendations published jointly by the ASN-National Kidney Foundation task force, which are based on the fact that race is social and not biological. ABIM is conducting a study on the impact of race identifiers in exam questions, but instances where race pertains to a clinical representation or outcome will remain intact.
Dobbs v. Jackson and Marietta v. DaVita: Implications for Nephrology
The Nephrology Board held an open discussion on the implications of both the 2022 Dobbs v. Jackson Women's Health Organization ruling, and the 2022 Marietta Memorial Hospital Employee Health Benefit Plan v. DaVita Inc. ruling for the discipline of nephrology, specifically those areas under the oversight of the Specialty Board, including training, assessments and stakeholder relationships within the nephrology community.
Discussion around Dobbs v. Jackson centered on the effect of the Supreme Court's decision on patient-physician relationships, loss of bodily autonomy and increased disparities in maternal mortality. Board members also noted that pregnancy has serious implications for patients with chronic kidney disease, and patients who have received a kidney transplant or are on dialysis. The ruling of Dobbs v. Jackson may create more fear and anxiety surrounding pregnancy and the higher rate of complications in people with kidney disease, as well as creating a threat to physician and patient autonomy.
In regards to Marietta v. DaVita, the Board discussed how the ruling may prompt the removal of dialysis coverage from private insurance policies, forcing patients to shift to Medicare. The ruling may also affect marginalized populations by threatening the viability of nonprofit organizations that offer dialysis, especially in rural areas.
Update from Society Partners
American Society of Nephrology (ASN)
Representatives from ASN spoke to the Nephrology Board about the ASN Task Force on the Future of Nephrology, which was formed in response to ABIM procedural requirements and the Accreditation Council for Graduate Medical Education's program requirements. The Task Force is preparing an interim report to share with related nephrology societies and the Nephrology Board before submitting the final report in advance of ASN Kidney Week in November. The report will include recommendations about procedural competencies for initial certification in Nephrology.
The Nephrology Board expects to make a decision related to procedures required for ABIM initial certification in Nephrology in Spring 2023 and will incorporate feedback from stakeholders in that process.
Renal Physicians Association (RPA)
RPA reported that the upcoming annual meeting in 2023 will focus on value-based care, including how the association reacts and responds to changes in private practice. The meeting will also include discussions on how RPA implements new tools and techniques for both physicians and patients, and early detection and prevention central to legislative advocacy priorities.
National Kidney Foundation (NKF)
NKF provided an update on the implementation of the NKF-ASN Task Force's recommendations on reassessing the inclusion of race in diagnosing kidney diseases. The first, most urgent recommendation is to rapidly adopt the Chronic Kidney Disease Epidemiology Collaboration 2021 estimated Glomerular Filtration Rate (eGFR) equation using creatinine that was refit without race coefficients. Both large national laboratories currently report eGFR using this recommended equation. NKF is also making progress with clinician education and a laboratory engagement initiative on the second recommendation for national efforts to facilitate increased, routine and timely use of cystatin C, especially to confirm eGFR in clinical decision making. NKF requests that ABIM consider incorporating these recommendations into education and test questions.
Policy Coordination—Procedural Requirements for Initial Certification in Nephrology
To determine what the required procedures for initial ABIM certification in Nephrology should be, the Nephrology Board has surveyed nephrology diplomates about how frequently they perform the required procedures and emerging procedural competencies in practice. That information was shared with nephrology program directors and other stakeholders to get their opinions on which procedural requirements should be added, removed or changed.
Siddharta Reddy, MPH, Senior Research Associate at ABIM, presented the input and insights gathered from nephrology fellowship program directors. A survey was conducted with 171 nephrology fellowship programs from August 11 to September 12, 2022, with a 38.5% response rate. According to the survey, program directors felt that trainees underestimate what they need to know for their intended career setting. Additionally, survey responses emphasized the need for outpatient follow-ups for transplant patients, and raised concerns about competency in certain procedures that might be performed on a frequent basis early in fellowship, but infrequently thereafter.
The survey found that, of the current requirements, most procedures received consensus, including:
Acute hemodialysis
Continuous renal replacement therapy
Chronic outpatient hemodialysis
Chronic outpatient peritoneal dialysis
And the remainder received more varied responses on whether to remove, change, keep or offer opportunity-to-train:
Temporary vascular access for hemodialysis and related procedures (non-tunneled dialysis catheter)
Percutaneous biopsy of both autologous and transplanted kidney
The survey also requested input on emerging procedural competencies (e.g., home hemodialysis) and whether they should be added to the current list of requirements, strengthened or considered opportunity-to-train with respect to initial certification requirements. Board members and guests from the medical societies discussed the definition of the opportunity-to-train standard as a suggestion for certain procedures. They noted concerns about indirectly pressuring fellowship programs without procedural pathways into creating them, and conversely, diminishing opportunities for trainees to learn procedures if those pathways were removed from the requirement.
Once the ASN Task Force report is published, the Specialty Board will begin to create a proposal for the future of procedural requirements for ABIM certification in Nephrology, which will be followed by a public comment period before the Nephrology Board makes a final decision. This is projected to be as soon as Spring 2023.
Maintenance of Certification (MOC) in 2023
The Specialty Board received an overview of upcoming MOC milestones from Natalie Trahey, Director of Program Operations, and Weifeng Weng, Ph.D., Director of Research Analysis. In January 2023, ABIM will resume evaluation of physicians' certification status, following a two-year extension of MOC requirements due to the COVID-19 pandemic. (Four disciplines—Critical Care Medicine, Hospital Medicine, Infectious Disease and Pulmonary Disease—received extensions through 2023 due to the disproportionate impact of COVID on physicians in those specialties.) The presenters shared information about the number of diplomates at risk of losing certification and provided an overview of the robust communications strategy aimed at building awareness of the upcoming deadline to minimize the number of diplomates who become "Not Certified". Communications include monthly targeted emails (June through January) highlighting opportunities for earning MOC points through society meetings and activities, UpToDate® and thousands of other Continuing Medical Education activities. Some early career physicians who have not yet been through an MOC cycle are at risk because of their lack of familiarity with the MOC process. ABIM recommends that all physicians sign into their personalized Physician Portal to check whether they have requirements due soon.
The presentation also highlighted an opportunity for physicians with lifetime certificates—that is, those who initially became certified before 1990—to enroll in the LKA as a way to meet their 2023 assessment-due requirements in order to remain "Participating in MOC." As a reminder, diplomates holding lifetime certificates are never at risk of losing certification for not participating in MOC.
Enrollment for ABIM assessments, including the LKA, and the traditional, 10-year MOC and initial certification exam, opens December 1, 2022.
Longitudinal Knowledge Assessment (LKA®) Update
Jeff Miller, ABIM's Chief Information Officer, provided an update on the progress of the LKA since spring 2022, which includes overwhelmingly positive feedback from participants. Of more than 5,100 diplomates surveyed, 91% of respondents reported that they found the LKA useful for learning, and 75% said they would recommend it to a colleague. ABIM will continue to gather data through interviews, a user panel, an in-depth study of learning and an annual survey. Several diplomates have shared their positive LKA experiences in short blog posts, reflecting on its flexibility, convenience and actionable feedback.
The Specialty Board then received a live demonstration of the LKA platform and user experience. (A video walk-through is also available online.) Among other things, it was pointed out that questions on the LKA expire each quarter, and that questions are "retired" from use so that diplomates will never see the same question twice if they continue in the LKA for multiple five-year cycles. This means that there is an emphasis on continually developing new items for the assessment, and underscores the importance of the Item-Writing Task Force (IWTF) responsible for writing questions. ABIM is actively seeking item-writers. Instructions and criteria for application can be found on ABIM's website. A full list of all governance openings with application instructions can also be found online.
ABIM is analyzing large amounts of data gathered during the initial roll-out of the LKA, and working on optimizing the ongoing development of the assessment.
The LKA will become newly available for three disciplines—Critical Care Medicine, Infectious Disease and Pulmonary Disease—in 2023; enrollment for the 2023 due year opens December 1, 2022, and the first round of questions will be released on January 1, 2023.
Update from Nephrology Approval Committees
Bernard Jaar, MD, Chair of the Nephrology Traditional, 10-Year MOC Exam Approval Committee
Rajnish Mehrotra, MD, Chair of the Nephrology LKA Approval Committee
There are two ABIM Approval Committees related to nephrology: the traditional, 10-year MOC exam Approval Committee (which also deals with the initial certification exam), and the LKA Approval Committee. Approval Committees are responsible for approving all assessment content and maintaining the assessment blueprints in their discipline. Dr. Jaar described the meeting process and the committees' interaction with the Item-Writing Task Force (IWTF), and identified the committees' current challenges.
During the presentation, Dr. Jaar mentioned that approximately 28% of items reviewed by the Approval Committee have not been immediately deemed acceptable to appear on an assessment, and are either dropped from consideration or returned to the IWTF to make prescribed revisions. The Approval Committees are working with a relatively new process (having replaced the former Exam Committee structure with the institution of the IWTF), and this percentage is expected to decrease over time as their experience grows.
In Closing
The Nephrology Board values the feedback and commentary of the entire medical community, including diplomates and society partners.
Do you have any questions? Are you interested in getting involved?
If you have questions after reading this report, please connect with us through the following channels:
You may also be interested in...