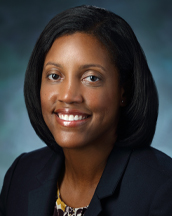 The Infectious Disease Board held its fall meeting on Wednesday, September 14, 2022. The fall agenda updated the Infectious Disease Board on activity at ABIM, as well as pressing issues in the field. The Specialty Board was joined by guests from the Infectious Diseases Society of America (IDSA).
The following is a summary of the fall meeting.
Leadership Update
Richard J. Baron, MD, President and Chief Executive Officer, ABIM
Dr. Baron presented an overview of ABIM's progress on a number of fronts since the Infectious Disease Board met in the spring, including:
The continued success and growth in participation of the Longitudinal Knowledge Assessment (LKA®), noting that the LKA will also be made available in three new specialties—including Infectious Disease—in 2023. Enrollment for all assessments opens December 1, 2022.
ABIM's concentrated efforts in advancing diversity, equity and inclusion work streams, including research, listening sessions, staff trainings and cultural celebrations, and ABIM's role in dismantling systemic racism in its programs and services.
The ongoing campaign against medical misinformation, which remains a growing concern in the medical community. ABIM is actively working with organizations across the House of Medicine to build a comprehensive approach identifying strategies and tactics that can be employed against misinformation.
HIV Workforce Panel
Erica N. Johnson, MD
Johns Hopkins Bayview Medical Center
Chair, ABIM Infectious Disease Board—co-moderator
Jesse Milan, Jr., Esq.
AIDS United
ABIM Infectious Disease Board—co-moderator
Lydia Aoun-Barakat, MD
Yale School of Medicine
Wendy Armstrong, MD
Emory University School of Medicine
ABIM Infectious Disease Board
Daria Boccher-Lattimore, DrPH
Northeast/Caribbean AIDS Education and Training Center
Vincent Guilamo-Ramos, PhD, MPH, LCSW, RN, ANP-BC, PMHNP-BC, AAHIVS, FAAN
Duke University School of Nursing
Marwan Haddad, MD, MPH
HIV Medicine Association
The Infectious Disease Board convened a panel of specialists working in HIV care and training to explore HIV workforce shortages and opportunities and how ABIM and the Infectious Disease Board can contribute to the discipline.
The discussion centered on the fact that more than half of the 1.2 million people living with HIV are over the age of 50 and facing multiple comorbidities, and that access to care in many areas of the country is limited or unavailable, making workforce shortages of considerable concern for HIV care.
Federal resources to support workforce training are still sorely needed. Dr. Haddad posited that HIV training and care should be implemented at the beginning of medical education, but also need to be expanded in advanced education across disciplines, creating more pathways for providers to build competency. An additional problem lies in finding ways to support providers who are beginning to see more patients, especially in rural areas. Dr. Haddad suggested that ABIM work with the American Board of Family Medicine to collaborate on certification moving forward, with parallel pathways for non-physician providers—like nurse practitioners and physician assistants—who are certified by organizations other than American Board of Medical Specialties boards.
The panel concluded with suggestions for supporting a reimagined HIV workforce:
Removing regulatory barriers that place restrictions on practice at the highest level of training and licensure
Ensuring the Centers for Medicare & Medicaid Services offers reimbursement for decentralized, differentiated and team-based, whole-person HIV prevention and care services
Supporting a shift toward education and training for the future health workforce that emphasizes key competencies of team-based, whole-person HIV care, and increasing funding for specialized HIV training programs
Investing in infrastructure development for delivery of decentralized, differentiated HIV prevention and care (e.g., telehealth and community-based services)
Allocating funding to HIV-specific demonstration projects designed to mitigate specific mechanisms of social determinants of health, and foster multilevel resilience
Diversity, Equity and Inclusion (DEI) Update
The Infectious Disease Board received an update on ABIM's DEI work from Lorna Lynn, MD, Vice President of Medical Education Research; Kelly Rand, MA, CPH, Manager of Diversity and Health Equity; and Pamela Browner White, Senior Vice President of Communications and Chief DEI Officer.
Ongoing work in DEI includes performing differential item functioning analysis on assessments, studying the impact of patient race and ethnicity identifiers in assessment questions, developing health equity questions and reporting on the demographic characteristics of the internal medicine workforce.
Members responded to the presentation with several points of further consideration, including exploring collaboration with other organizations on population health training, medical knowledge assessment, integration of health equity into test preparation, and engagement with diverse communities of physicians. In addition, providing feedback on health equity assessment questions might be an important opportunity to engage physicians in learning about health equity.
It was also suggested that ABIM should be integrating information about monkeypox on the 10-year Maintenance of Certification (MOC) exam and the LKA. IDSA noted that it will be publishing a progress report on its Inclusion, Diversity, Equity and Access roadmap in the coming months.
Dobbs v. Jackson: Implications for Infectious Disease
The Infectious Disease Board held an open discussion on the implications of the 2022 Dobbs v. Jackson Women's Health Organization for the discipline of infectious disease, in particular those areas under the purview of the Infectious Disease Board including training, assessments and stakeholder relationships within the infectious disease community.
One of the main points of discussion was the impact on training programs and trainees and the importance of including training on topics such as septic abortions and the mental health of the patient population. It was also noted that the Supreme Court's decision could affect recruitment of infectious disease fellows in certain states.
The Specialty Board also discussed implications to patient care, such as treatment recommendations for pregnant patients with infectious complications, and the increased difficulty of having conversations with patients about sexual health. The new ruling may also result in a loss of access to primary care and preventive services through family planning clinics, deepening health inequities already of concern due to provider shortages.
Update from the Infectious Diseases Society of America (IDSA)
Chris Busky, Chief Executive Officer of IDSA, presented the society's strategic initiatives to the Specialty Board. IDSA recently published a document quantifying the unique impact of the infectious disease discipline during the COVID-19 pandemic, as well as providing a set of pandemic preparedness recommendations that the medical society will use to influence current and future legislation, and regulations and decisions made by health care systems. IDSA is also expanding its lobbying and advocacy resources in Washington, D.C., and plans to remain a public-facing institution with the ongoing spotlight of COVID and monkeypox.
Maintenance of Certification (MOC) in 2023
The Specialty Board received an overview of upcoming MOC milestones from Natalie Trahey, Director of Program Operations, and Weifeng Weng, Ph.D., Director of Research Analysis. In January 2023, ABIM will resume evaluation of physicians' certification status, following a two-year extension of MOC requirements due to the COVID-19 pandemic. As a reminder, diplomates with an Infectious Disease certificate have an additional year to meet MOC requirements that are due in 2020, 2021 or 2022, and are not subject to the evaluation in January. The presenters shared information about the number of diplomates at risk of losing certification and provided an overview of the robust communications strategy aimed at building awareness of the upcoming deadline to minimize the number of diplomates who become "Not Certified". Communications include monthly targeted emails (June through January) highlighting opportunities to earn MOC points through society meetings and activities, UpToDate® and thousands of other Continuing Medical Education activities. Some early career physicians who have not yet been through an MOC cycle are at risk because of their lack of familiarity with the MOC process. ABIM recommends that all physicians sign into their personalized Physician Portal to check whether they have requirements due soon.
The presentation also highlighted a new opportunity for physicians with lifetime certificates—that is, those who initially became certified before 1990—to enroll in the LKA beginning in 2023 as a way to meet their 2023 assessment-due requirement in order to remain "Participating in MOC." As a reminder, diplomates holding lifetime certificates are never at risk of losing certification for not participating in MOC.
Enrollment for ABIM assessments, including the LKA, the initial certification exam and the traditional, 10-year MOC exam, opens December 1, 2022.

Longitudinal Knowledge Assessment (LKA®) Update
Jeff Miller, ABIM's Chief Information Officer, provided an update on the progress of the LKA since spring 2022, which included overwhelmingly positive feedback from participants. Of more than 5,100 diplomates surveyed, 91% of respondents reported that they found the LKA useful for learning, and 75% said they would recommend it to a colleague. ABIM will continue to gather data through interviews, a user panel, an in-depth study of learning and an annual survey. Several diplomates have shared their positive LKA experiences in short blog posts, reflecting on its flexibility, convenience and actionable feedback.
The Specialty Board then received a live demonstration of the LKA platform and user experience. (A video walk-through is also available online.) Among other things, it was pointed out that questions on the LKA expire each quarter, and that questions are "retired" from use so that diplomates will never see the same question twice if they continue in the LKA for multiple five-year cycles. This means that there is an emphasis on continually developing new items for the assessment, and underscores the importance of the Item-Writing Task Force (IWTF) responsible for writing questions. ABIM is actively seeking item-writers; instructions and criteria for application can be found on ABIM's website. A full list of all governance openings with application instructions can also be found online.
ABIM is analyzing large amounts of data gathered during the initial roll-out of the LKA and working on optimizing the ongoing development of the assessment.
Update from the Infectious Disease Approval Committees
Nitin Bhanot, MD, Allegheny Health Network; Longitudinal Knowledge Assessment Approval Committee
There are two ABIM Approval Committees working with the Infectious Disease Board: the traditional, 10-year MOC exam Approval Committee (which also deals with the initial certification exam), and the LKA Approval Committee. Approval Committees are responsible for approving all assessment content and maintaining the assessment blueprints in their discipline. Dr. Bhanot, representing both committees, described the meeting process, discussed the committees' interaction with the IWTF, and identified the committees' current challenges and recent successes.
Dr. Bhanot noted that the number of items developed for the LKA is greater than that developed for the traditional, 10-year MOC exam—due in part to the fact that LKA questions are retired after one quarter and never repeated. Additionally, LKA questions are designed as a learning tool to help diplomates improve and sharpen their skills over time, partly by including answers that will be seen in "real time" with rationales and references.
The Infectious Disease Board also discussed the percentage of questions related to HIV and other sexually transmitted infections. Currently, 15% of the Infectious Disease blueprint is dedicated to HIV on both the initial certification and MOC assessments. Specialty Board Chair Dr. Johnson noted that she intends to raise the issue of recommending more HIV material to the general field of internal medicine with the Chair of the ABIM Internal Medicine Board for consideration.
In Closing
The Infectious Disease Board values the feedback and commentary of the entire medical community, including diplomates and society partners.
Do you have any questions? Are you interested in getting involved? Connect with us through the following channels:
You may also be interested in...