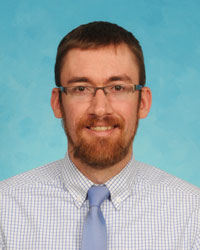 The newly established Sleep Medicine Advisory Committee met for the first time virtually on December 17, 2021 to discuss important issues facing the discipline and Sleep Medicine's integration into ABIM Governance.
Members of the new Advisory Committee are:
Robert Stansbury, MD, Chair, ABIM
Snigdhasmriti Pusalavidyasagar, MD, ABIM
Ruth Benca, MD, American Board of Psychiatry and Neurology (ABPN)
Sarah McConville, MD, American Board of Anesthesiology (ABA)
Adam Sorscher, MD, American Board of Family Medicine (ABFM)
Laura Sterni, MD, American Board of Pediatrics (ABP)
Erik St. Louis, MD, ABPN
Kathleen Yaremchuk, MD, American Board of Otolaryngology – Head and Neck Surgery (ABOHNS)
Two public members will be added to the Advisory Committee prior to the spring 2022 meeting.
Below is a summary of the key takeaways from the meeting:
Leadership Update
Richard J. Baron, MD, ABIM President and CEO, joined the Sleep Medicine Advisory Committee meeting to discuss the role of the Advisory Committee and its importance.
Dr. Baron said the advent of two new Advisory Committees – in Sleep Medicine and Hospice and Palliative Medicine – signals a significant achievement that should provide optimism for the future of these disciplines. He noted that for the first time there is a single body that can take on shared challenges and opportunities in a coordinated fashion, with the ability to address broader issues of policy, training requirements, and more within the discipline.
Advisory Committee members were selected from the ABMS Member Boards co-sponsoring the Sleep Medicine certificate and include important patient and public voices to provide the grounding and perspectives needed to ensure success.
Dr. Baron said the committee provides an incredible opportunity to exponentially expand and advance key initiatives and influence the future of sleep medicine. The new Advisory Committee can be seen as a force multiplier – leveraging the reach of each individual Member Board for the good of the discipline to more deeply engage with the community and ensure our programs and policies are meeting their needs.
Orientation
As part of its first meeting, Sleep Advisory Committee members received an orientation on how the Committee will function and expressed gratitude for the opportunity to collaborate with others on the Committee to explore the issues important to the sleep medicine community. They also considered and recommended several public member candidates that the Co-Sponsoring Committee will review for service on the Advisory Committee.
Diversity, Equity and Inclusion
Pamela Browner White, ABIM Senior Vice President of Communications and Chief Diversity, Equity and Inclusion Officer and Lorna Lynn, MD, ABIM Vice President for Medical Education Research and the Staff Administrator for the Board of Directors Committee on Diversity, Equity and Inclusion, discussed ABIM's progress in advancing DEI and becoming an actively anti-racist organization.
Ms. Browner White informed the committee of ABIM and ABIM Foundation's Racial Justice statement: "It's not simply enough to say passively we will do no harm; we pledge actively to do our part in opposing and dismantling systems and policies that cause harm to our patients and disproportionately affect those in Black and Brown communities." She said much of the work has been guided by this statement. She encouraged Advisory Committee members to visit the year in review post on the ABIM blog.
She said there is a growing consensus that it's no longer possible to ignore inequities in health care and the impact it has on certain communities. To illustrate, she presented statements on DEI and commitments to eliminate inequity in health care that were released by several other Member Boards, including the American Board of Emergency Medicine (ABEM), the American Board of Family Medicine (ABFM) and the American Board of Anesthesiology (ABA).
Ms. Browner White invited Committee members to share how their organizations have worked to advance DEI and welcomed ideas on how ABIM can collectively partner with their organizations to help bring awareness to inequities in health care. Committee members spoke about the need for more community engagement and more hard conversations centered around DEI.
Dr. Lynn then provided a brief overview of race and ethnicity data for the overall internal medicine diplomate population. She noted that while the current reports rely on external data, in the future, ABIM will ask diplomates to self-identify their gender, race and ethnicity. To accomplish this, ABIM will collaborate with society partners and others to decide on what identifiers will be used.
Longitudinal Knowledge Assessment (LKATM) Update
Alison Carey, Senior Director of Engagement and Digital Experience, gave the Advisory Committee a preview of the Longitudinal Knowledge Assessment (LKA) platform and updated them about how ABIM has engaged physicians throughout the development process to ensure it will meet their needs and provide a good user experience.
The engagement work included establishing a Physician Advisory Panel of 10 board certified physicians, who met on a monthly basis to share feedback on a variety of areas, such as the LKA assessment platform, communications materials, and other program design elements.
The Panel's insights were enhanced through regular user-testing sessions, additional physician interviews, surveys and feedback gleaned from diplomate phone calls and emails. In addition, in August 2021, 26 physicians volunteered to serve as beta testers for the LKA platform to help identify bugs and any user experience issues; their feedback resulted in important improvements to the assessment platform prior to launch.
All of this physician feedback also helped generate a comprehensive LKA Physician Journey, outlining physician opportunities and challenges. Some of the top challenges were discussed during the meeting to help prepare members in case colleagues approach them with questions.
For example, one challenge identified was that enrolling and participating at the beginning of a physician's assessment due year is a departure from how many diplomates engage with Maintenance of Certification (MOC), and may not be intuitive. To address this challenge, ABIM will communicate clearly through multiple channels, including emails, social media, its website and more to ensure physicians are informed about this new process.
ABIM plans to continue engaging with the community beyond the LKA launch and make improvements based upon physician feedback. All ABIM Board Certified physicians are encouraged to join the Community Insights Network where they may receive occasional requests to share their thoughts about various ABIM programs or topics.
Enrollment for the 2022 LKA is now open and the first quarter's questions are available for 12 disciplines, including Sleep Medicine. The first quarter ends March 31, 2022, so enrolling early ensures physicians will have enough time to access and answer questions.
One way the LKA differs from ABIM's traditional, 10-year MOC exam is that it better melds assessment and learning by providing regular feedback along the way that physicians can use to identify and address knowledge gaps. As a longitudinal assessment it's scored differently too, allowing physicians to demonstrate improvement as they continue to answer questions over the 5-year cycle.
Diplomates of other Member Boards should check with their certifying board about whether or not they will have access to the LKA at launch. Learn more about the features, benefits, and other important details of LKA at abim.org/lka.
Standard Setting Approval Sleep Medicine Initial Certification and Maintenance of Certification
A new standard was approved for the Sleep Medicine Certification and MOC Examinations. Bradley Brossman, PhD, Vice President of Psychometrics, presented a summary of ABIM's standard setting process and discussed how an exam passing score is determined. The standard setting process considers both content and policy evidence. In order to gather content evidence, a representative group of 29 content experts participated in one of three standard setting panels for initial certification. For MOC, there were 31 different content experts who comprised the three panels. The panelists included Exam Committee members and high-performing, at-large ABIM diplomates with at least 50% of their time spent in direct patient care. Panelists participated in about six hours of training on the Angoff method, the most popular and best researched standard setting method in the credentialing field. Each panelist reviewed the questions on the exam, evaluated the difficulty of each, and estimated how likely a borderline examinee would be to answer each item correctly. Each panel rated 150 items and at least two panels rated all items on the exam. The content recommendation from the panels was presented to the Advisory Committee to consider in conjunction with policy evidence before voting to adopt the final standard for the Sleep Medicine Certification and MOC exams.
Sleep Medicine LKA: Obstructive Sleep Apnea (OSA) Emphasis
As part of an ongoing effort to ensure ABIM assessments are relevant to today's practicing specialists, ABIM has developed a framework for considering more focused exams. To do this, ABIM develops a version of an exam with a modified blueprint that continues to cover the breadth of the field, but better aligns to the practice of a large subgroup within the discipline. Prior to the creation of the Advisory Committee, ABOHNS received approval through an ABMS process to create a specialized assessment for OSA. That pilot raised questions and concerns within the sleep medicine community which prompted the co-sponsoring boards to convene a Sleep Medicine Summit. Based on feedback from that meeting, multiple principles for the development of the pilot were identified, resulting in a modified pilot to be developed collaboratively using the ABIM LKA platform.
Sleep medicine is not large enough to support the usual framework for focused areas, and so a unique design was created for the OSA pilot. The typical process includes the collection of external data to ensure focused exams reflect practice patterns, benefit the largest number of diplomates and minimum sample sizes are reached.
In the OSA pilot, no external data were collected, but ABIM and ABOHNS agreed to a blueprint with a greater emphasis on OSA, which will include a 70% overlap with the current blueprint. The new assessment option is anticipated for 2023, and will only be available if 150 physicians enroll in the first year it is offered.
In Closing
If you have questions after reading this report, please connect with us through the following channels:
---
You may also be interested in...