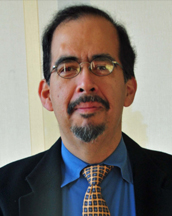 The Nephrology Board met virtually on November 12, 2021 to discuss recent and upcoming changes at ABIM, and focus on many other important issues facing the discipline.
Guests from the American Society of Nephrology (ASN) included:
Susan Quaggin, MD, FASN, President
Tod Ibrahim, MLA, Executive Vice President
Jin Soo Kim, Senior Director of Education
Scott Gilbert, MD, FASN, Executive Committee Member
Additional guests included:
Amy Beckrich, CAE, Project Director for the Renal Physicians Association
Kevin Longino, CEO of the National Kidney Foundation
Jeffrey Berns, MD, ABIM Nephrology Board Chair Emeritus
Bernard Jaar, MD, MPH, chair of the ABIM Nephrology Exam Committee
Below is a summary of the key takeaways from the meeting:
Leadership Update
Richard J. Baron, MD, ABIM President and CEO, joined the Nephrology Board to provide members with recent updates, including:
Reflecting on the spring 2021 Internal Medicine Summit, and how ABIM and specialty societies could collaborate to advance diversity, equity and inclusion (DEI) efforts across internal medicine.
Sharing reactions to a joint statement issued by ABIM, the American Board of Family Medicine, and American Board of Pediatrics about the possible ramifications for physicians of disseminating misinformation on COVID-19.

Some board members noted that many of the physicians who spread misinformation are providing references that they interpret incorrectly, and that misleads and confuses the public. It was also pointed out that language is another issue to consider, as there is a lot of misinformation spread in Spanish and other languages.

Previewing the Longitudinal Knowledge Assessment (LKATM), slated to launch in January 2022 in 12 specialties, including nephrology. Dr. Baron outlined broadly the LKA, through which physicians will take questions on an ongoing basis, receiving immediate feedback and interim score reports to help them know they are keeping their medical knowledge current. He noted that other Boards that have introduced longitudinal programs found it had an impact on diplomate behavior, with most choosing it over a longform exam.
Diversity, Equity and Inclusion: Progress Report
Pamela Browner White, Senior Vice President of Communications and Chief Diversity, Equity and Inclusion Officer; Lorna Lynn, MD, Vice President for Medical Education Research and the Staff Administrator for the Board of Director's Committee on Diversity, Equity and Inclusion; and Weifeng Weng, PhD, Director of Research Analysis, updated the Nephrology Board on ABIM's progress in advancing DEI and becoming an actively anti-racist organization.

Ms. Browner White noted that she has been Chief Diversity, Equity and Inclusion Officer for a little more than a year at the time of the meeting and encouraged Board members to visit the Year in Review post on the ABIM blog.

She also reminded the Specialty Board of ABIM and ABIM Foundation's Racial Justice statement: "It's not simply enough to say passively we will do no harm; we pledge actively to do our part in opposing and dismantling systems and policies that cause harm to our patients and disproportionately affect those in Black and Brown communities."

She said much of the work has been guided by this statement, and updated members in a number of areas ABIM is making progress.

Dr. Lynn and Dr. Weng then provided an overview of race and ethnicity data for the overall internal medicine diplomate population and for nephrology diplomates. Dr. Lynn noted that while the current reports rely on external data, in the future, ABIM will ask diplomates to self-identify with regards to their gender, race and ethnicity.
ABIM will collaborate with society partners and others to decide what identifiers will be used. Making the reasons clear as to why we will begin to the collect this information is vitally important; it's about assuring that our programs are fair, and that we make sure a broad range of voices are included in our discussions.

As ABIM continues this work, it will keep the community informed on its progress. More information can be found in a special section of our blog entitled ABIM's Commitment to Health Equity.

Nephrology Board members asked if American Indian and Pacific Islanders could be moved out of the "Other" category in order to have a more accurate picture of that broad group. They said the numbers may be small, but gathering specifics is important for advocacy purposes. Dr. Lynn said this is something that can be addressed in the future, and that ABIM is very interested in partnering with other groups.
Seeking a New Nephrology Board Member
Deidra Crews, MD, has recently been elected to serve on the Executive Council with the American Society of Nephrology (ASN), and has stepped down from her position on the Nephrology Board at the end of 2021. The Nephrology Board is seeking a nephrologist working with underserved populations or on staff at a safety net hospital to fill the vacant position. Female and underrepresented in medicine (URM) physicians are encouraged to apply. Applications are due by 1/19/22, and more information can be found on ABIM's website.

Nephrology Board members thanked Dr. Crews for her service and dedication during her time on the board.
ABIM Study of Nephrology Certifying Exam Performance
Jeffrey Berns, MD, former Chair of the Nephrology Board and Rebecca Lipner, PhD, ABIM Senior Vice President for Assessment and Research presented an article entitled, Analysis of Performance Trends from 2010-2019 on the American Board of Internal Medicine Nephrology Certifying Exam, published in November 2021 in the Journal of the American Society of Nephrology.

This work was prompted by a decline in pass rates among first time test-takers of the ABIM certifying exam in nephrology. The research sought to evaluate changes in the nephrology fellowship program and nephrology fellow characteristics between 2010 and 2019 to assess their association with ABIM nephrology certifying exam performance, as well as to examine nephrology fellowship program pass rate performance relative to ACGME Program Requirement.
The study found that:
The most important individual level predictor of nephrology certifying exam performance among first time test-takers – and the main driver of decline in nephrology exam performance – was internal medicine (IM) exam performance. The mean percentile score on the IM certifying exam among those who subsequently took the nephrology certifying exam declined by more than 10 percentile points, from 56.7 in 2010 to 46.1 in 2019.
The cumulative 3-year program pass rate has also declined, from 86% of programs with >80% of trainees passing in 2010 to 57% in 2019.
Within the data there are differences between certain cohorts:

For example, in 2019, international medical graduates (IMGs) and United States medical school graduates (USMGs) had similar performance on the IM certification exam. But IMGs didn't perform as well on the nephrology exam as USMGs.
In 2019, trainees from larger programs performed 11 percentile points better on the nephrology certification exam than those from smaller programs.
Some Board members questioned if the exam is easier or more difficult year to year, and wondered if that could contribute to the decline in performance. Dr. Lipner said that this is not the case, and explained that all ABIM exams undergo two processes to ensure consistency from year to year: the first is called automated test assembly, which is used in building the exam to ensure a fair balance of content that reflects the distribution of items according to the blueprint. The other is known as "statistical equating" after their administration. Together, these two processes ensure that even though the individual questions may change year to year, the level of difficulty and content coverage remain equivalent.
Scott Gilbert, MD, ASN Executive Committee Member, noted that IM certification scores provide insight into the preparedness and ability to apply medical knowledge of applicants recruited into nephrology, and wondered if the lower scores are a reflection of candidates being admitted into the program during a period when there is a shortage of trainees choosing to specialize into nephrology.

Dr. Lipner said the research showed lower performers on the IM exam are choosing nephrology, and that generally the pipeline going into the field is not as strong as in other IM disciplines. There was some discussion about how to match data from the lower scoring physicians to the programs to work toward improving these programs.

There was also conversation on whether physicians were being matched in nephrology after not being matched in more competitive disciplines. Tod Ibrahim, ASN Executive Vice President, urged ABIM to start publicizing the rolling pass rates for all fellowship programs, including nephrology, as is the case with all internal medicine residency programs. Furman McDonald, MD, MPH, ABIM Senior Vice President for Academic and Medical Affairs explained that for confidentiality and measurement concerns, even with the IM Residency programs, pass rates are not published unless there are at least ten (10) test takers in the rolling average. Since many fellowships may have only one or two graduates taking an examination per year, this makes it particularly challenging to find an interval which would have sufficient numbers for publication while still providing meaningful information for recent fellowship experiences.

Dr. Berns noted that the study did not focus on patient care, but on success on the ABIM assessment. However, there is a large and growing body of evidence that associates better patient care provided by those who score better on ABIM exams.

Specialty board members also contemplated why, as a group, IMGs performed worse on the nephrology certifying exam even when performing similarly to USMGs on the IM exam, and ways this information could be used to address some of these differences, including how recruitment of nephrology fellows could be improved and importantly how IMG nephrology fellows could be better supported in fellowship to meet their training needs.
Updating Procedural Requirements in Nephrology Initial Certification: Progress Report
The Nephrology Board reviewed current requirements for initial certification in nephrology and discussed potential changes.

Current procedural requirements for initial certification in nephrology include:
Placement of temporary vascular access for hemodialysis and related procedures
Acute and chronic hemodialysis
Peritoneal dialysis (excluding placement of temporary peritoneal catheters)
Continuous renal replacement therapy (CRTT)
Percutaneous biopsy of both autologous and transplanted kidneys
In the spring, specialty board members contemplated procedures that might be added in the future, such as home hemodialysis, plasmapheresis, acute inpatient dialysis for kidney injury, urgent start peritoneal dialysis and Molecular Adsorbent Recirculating System (MARS).

This list was taken and 10,320 board certified nephrologists were surveyed, asking about whether they performed the current and proposed procedures in their practice. 2,504 responded, and the results were:
70.9% said they no longer perform temporary vascular access for hemodialysis and related procedures (non-tunneled dialysis catheter).
95.2% said acute hemodialysis is a regular part of their inpatient consultant practice.
80.7% said continuous renal replacement therapy (CRRT – PIRRT, CVVHD, etc.) are a regular part of their inpatient consult practice.
83.1% say they no longer perform percutaneous biopsy of both autologous and transplanted kidney.
34.1 % said they manage between 51-100 patients on chronic hemodialysis; 31.2% manage more than 100 patients; 17.3% manage between 21-50 patients.
43.8% said they manage more than 10 patients on peritoneal hemodialysis; 18.7% manage 6-10 patients; 18.2% said it is not part of their practice.
41.9% said plasmapheresis is not part of their practice; 32.8% said it is an infrequent part of their practice;25.3% said it is a regular part of their practice.
67.6% said acute inpatient peritoneal dialysis for acute kidney injury is not part of their practice; 23.3% manage 1-5 inpatients on peritoneal dialysis; 5.3% manage more than 10 inpatients. (There was some surprise about the high numbers of inpatient peritoneal dialysis, and some members felt COVID skewed these numbers.)
45.9% said urgent-start peritoneal dialysis (initiating PD soon after PD catheter placement) was not part of their practice; 46.4% said they manage 1-5 patients on urgent-start peritoneal dialysis.
93.7% said MARS was not a part of their practice; 5.4% said it was an infrequent part of their practice.
The Board discussed how to improve training on some procedures, such as peritoneal dialysis, and how nephrology has moved to embrace more home therapies. Addition of Point-of-Care ultrasound (POCUS) was thought to be favored by program directors. The next step will be to ask external stakeholders and diplomates which of the above procedural skills should be removed as requirements for initial certification in nephrology, which should continue, or which should be changed to an "opportunity to train" requirement such that not all graduates need to perform the procedure but training in the procedure must be available to those who seek it.
Longitudinal Knowledge Assessment (LKA) Update
Alison Carey, Senior Director of Engagement and Digital Experience, and Jeffrey Miller, MSIS, Chief Information Officer, Information Technology, updated the Board on how ABIM has engaged physicians throughout the LKA development process to ensure it will meet their needs and provide a good user experience.

This work included establishing a Physician Advisory Panel of 10 board certified physicians, who met on a monthly basis to share feedback on a variety of areas, such as the LKA assessment platform, communications materials, and other program design elements.
These insights were enhanced through regular user-testing sessions, surveys and feedback gleaned from diplomate phone calls and emails. More than a dozen physicians volunteered to serve as beta testers for the LKA platform to help identify bugs or other user experience issues; their feedback resulted in important improvements to the testing platform prior to launch.

ABIM plans to continue engaging with the community beyond the LKA launch and make improvements based upon physician feedback. All ABIM certified physicians are encouraged to join the Community Insights Network where they may receive occasional requests to share their thoughts about various ABIM programs or topics.

Enrollment for the 2022 LKA opened December 1, 2021, and the first batch of questions was delivered January 4, 2022. If you're interested in participating there's still time, as the first quarter closes on March 31, at which time those questions will expire. One way the LKA differs from the traditional, 10-year MOC exam is that it better melds assessment and learning by providing regular feedback along the way that physicians can use to identify and address knowledge gaps. As a longitudinal assessment it's scored differently too, allowing physicians to demonstrate improvement as they continue to answer questions over the 5-year cycle. Learn more about its features, benefits, and other important details in this new demo video, or at abim.org/lka.
Exploring Opportunities to Enhance Trust Between ABIM and the Community
In an effort to continually improve its programs and relationships with the diplomate community, Board members engaged in an exercise aimed at identifying opportunities to enhance trust between ABIM and the physicians it serves. Insights previously gleaned through governance member feedback have informed other important changes at ABIM, including its work in advancing DEI initiatives, better accommodations for nursing mothers, and the Longitudinal Knowledge Assessment launching in 2022.

A number of ideas emerged during this session – such as ways to better communicate and engage with the community, possible program enhancements, and potential collaborations with other groups.

Similar sessions are being held at each ABIM Specialty Board meeting throughout the fall. The top ideas will be presented to a selection committee comprised of staff and Board members to determine which ideas could be implemented in the future. An update on this work will be provided in the spring 2022 meeting summary report.

Ideas from Board members included publicizing the work ABIM is doing outside of creating and administering assessments, such as building trust in health care; making the assessment experience more similar to how physicians practice, better demonstrating how diplomate fees are used, and engaging younger physicians in ABIM's Governance.
In Closing
The Nephrology Board values the feedback and commentary of the entire medical community, including diplomates and society partners.

Do you have any questions? Are you interested in how to get involved?

If you have questions after reading this report, please connect with us through the following channels: