Dr. Christopher E. Shih graduated cum laude from Harvard University and earned his medical degree at the Johns Hopkins University School of Medicine. He completed his internal medicine residency training at the University of Pennsylvania and his gastroenterology fellowship at Johns Hopkins. In addition to his practice and role on ABIM's Gastroenterology Board Exam Committee, he is a Fellow of the American College of Gastroenterology.
Some see science and art as opposites. If so, then opposites must attract. Just ask practitioners of both music and medicine and they will tell you they have a lot more in common than you might think. Both require creativity, commitment, hours of practice and years of dedicated study. Music can be a creative outlet and stress reducer for physicians and also provide valuable work-life balance.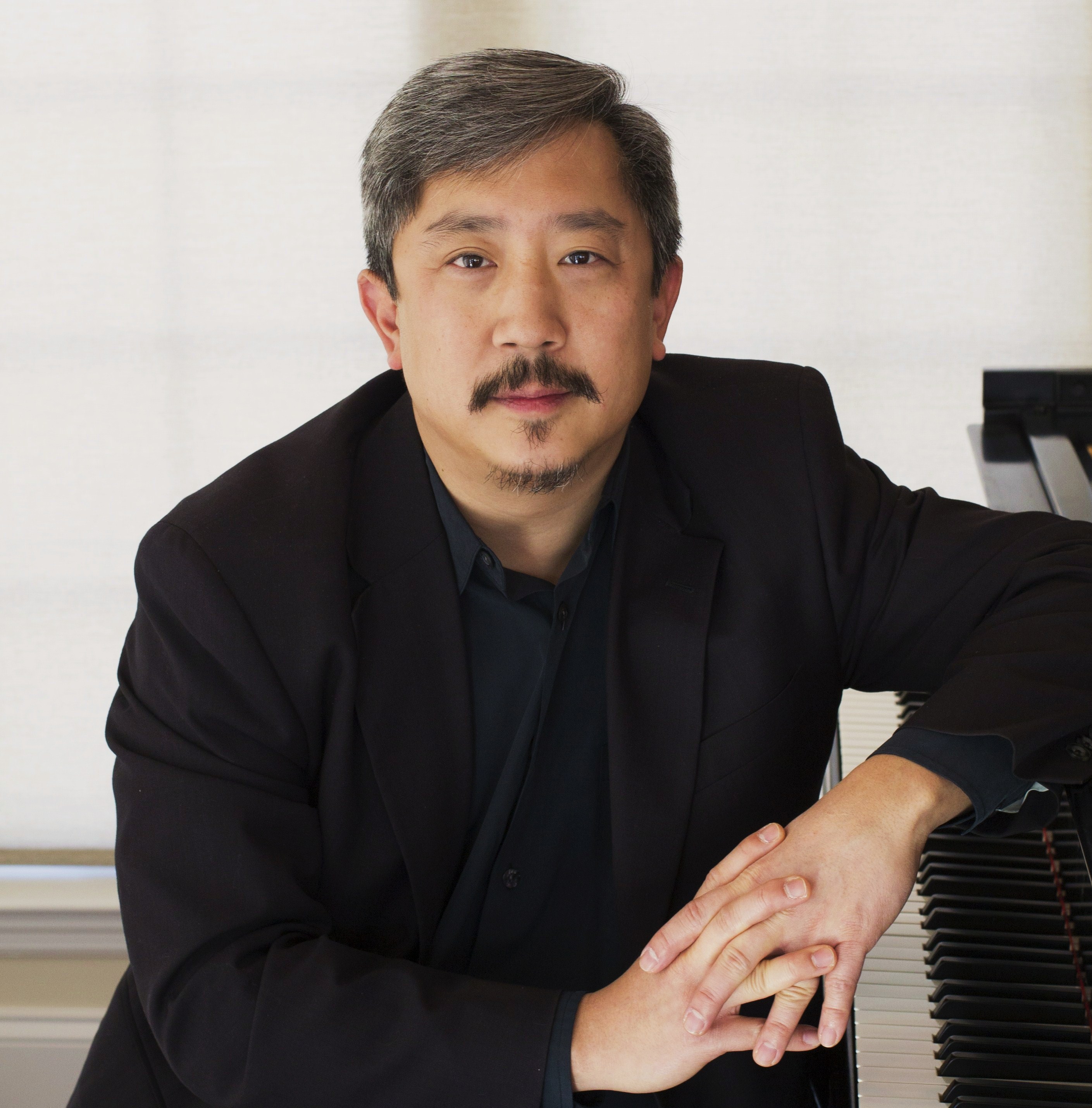 Christopher Shih, MD, a board certified gastroenterologist and member of ABIM's Gastroenterology Board Exam Committee, has immersed himself in both the worlds of medicine and music. A full-time practicing physician with Regional GI in Lancaster, PA, Dr. Shih is also an award-winning classical pianist who has played on concert stages all over the world and on television and radio programs.
Considered one of the premier amateur pianists playing today, Dr. Shih won the grand prize of the Paris Concours International de Grands Amateurs de Piano in 2008. In 2011, he won the coveted Van Cliburn International Piano Competition for Outstanding Amateurs and he has won numerous other international competitions. His festival appearances include the Aspen Music Festival and the Banff Chamber Music Festival. An avid chamber musician, he regularly performs with world-class artists, soloists, quartets, and concertmasters and principals of major orchestras across the nation. He has soloed with numerous orchestras, including repeated engagements with the National Symphony Orchestra at the Kennedy Center Concert Hall in Washington DC. His performance with the National Symphony on the Capitol Lawn for an audience of 50,000 prompted the Washington Post to declare, "If Shih is as gifted in medicine as he is in music, he has some serious career decisions to make. His performance was fluent, gracious, miraculously light, and a joy to the ear."
In an interview in the Boston Globe Lisa M. Wong, MD, an assistant clinical professor of pediatrics at Harvard Medical School in Boston and a pediatrician at Massachusetts General Hospital and Milton Pediatrics, said, "The training is very, very similar. Both require a high level of discipline, a high level of attention to detail. Their interests in small variation — like a little change in a note or a little fluctuation in the heartbeat — are very similar. I think that's why so many musicians end up being in the health care field, because it's something that's very familiar to them."
In an in-depth interview, Dr. Shih told us about his two passions:
When did you first know that you wanted to be a physician?
As far back as I can remember.
What led you to choose careers in medicine and music?
Piano playing gradually became a more and more serious hobby as I grew up, but I never wanted to do it primarily as my career. Since I've always wanted to be a physician, it seemed natural to do both as fully as possible. I've been extremely fortunate in having great medical and musical opportunities fall into my lap over the years. Both disciplines have healing elements, and both strive to make the recipient better and more whole in some way. 
What impact does music have on your medical practice and/or wellbeing as a physician?
They provide balance to each other, and they prevent me from becoming jaded or burnt-out in either. I couldn't imagine dealing with the stresses and hardships of a professional musical career; nor could I imagine being a physician without an artistic outlet. Going back and forth between the two provides my life with a balance and perspective that make me as happy and fulfilled as I could imagine.
What was the proudest moment of your career?
Joining Regional GI in Lancaster, PA, which is now a part of U.S. Digestive Health, one of the largest and most successful GI practices in the nation. Every day I feel grateful to be a part of this organization, and every day I enjoy going to work immensely.
Why did you decide to get involved with governance at ABIM? And what has your experience on the GI Board Exam committee been like thus far?
I was invited by a former colleague during my time at Johns Hopkins, where I did my fellowship training. I thought it would be a great opportunity to learn from and to interact with some of the most brilliant minds in the field. I've had nothing but stellar experiences so far. Everyone has been so collegial and welcoming. Similar to my working with some of the world's greatest musicians in chamber music collaborations, it's a tremendous honor to sit on this committee and to work with some of the world's greatest gastroenterologists.
Do you integrate music into your practice in any way?
No. I keep them separate. I've heard of clinicians using music therapy for healing, and I would be open to exploring it if the data eventually supports it. But for now, I'm happy compartmentalizing.
You've won the Van Cliburn competition and other highly regarded international competitions and played with the finest orchestras all over the world. What was your most satisfying musical experience?
There have been way too many to pick just one. But in the last several years, I've focused mostly on chamber music or collaborative projects, rather than solo performance. These experiences have been more rewarding than any prize or accolade, because in the end, the joy of working with incredible artists is why I love being a musician.
What music are you listening to now? What are your favorites?
Believe it or not, I don't listen to music recreationally. I'll study select works when I'm preparing for a concert, but I don't typically listen for enjoyment. Having said that, two of my favorite composers are Bach and Brahms. But when I'm scoping, I can't stand classical music, and I usually prefer classic rock, or hits of the 70's and 80's.
What do you foresee for the future of medicine?
I think eventually some form of universal health care is inevitable, even if it's not a perfect solution. The current system is simply not sustainable. Even if it may not be ideal for us as physicians, in the end, it's ultimately about what's best for our patients.
To learn more about Dr. Shih and his music, visit his website at www.christophershih.com. You can listen to sound clips of his performances, view photos and check his calendar for upcoming events.
You may also be interested in...