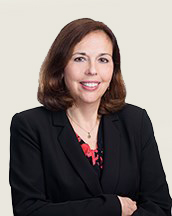 The Cardiovascular Board held its spring meeting on Wednesday, May 10, 2023. The agenda provided an opportunity to update the Specialty Board on activity at ABIM and allowed for discussion of pressing issues in the field. The Cardiovascular Board was joined by guests from the American College of Cardiology (ACC), the American Heart Association (AHA), the American Society of Nuclear Cardiology (ASNC), the Heart Failure Society of America (HFSA), the Heart Rhythm Society (HRS) and the Society for Cardiovascular Angiography and Interventions (SCAI).
ABIM and the Cardiovascular Board gratefully acknowledge the service of Ronnie Ramadan, MD, who joined the Specialty Board in 2020. Dr. Ramadan's term ends June 30, 2023.
The following is a summary of the spring meeting.
Conversation with the President
Prior to the meeting, members and guests of the Cardiovascular Board received a video update from Richard J. Baron, MD, MACP, President and Chief Executive Officer of ABIM and ABIM Foundation, highlighting progress and inviting discussion from the Specialty Board on some of ABIM's leading priorities, including:
The release of the first Longitudinal Knowledge Assessment (LKA®) quarterly formative score reports to more than 28,000 diplomates who completed the fifth quarter of their five-year LKA cycle. The score reports are designed to let participating diplomates know how they are performing relative to the passing score and help identify any areas they may want to focus on in their future studies.
Ongoing work in diversity, equity and inclusion (DEI), such as performing differential item functioning analysis of assessment items, developing health equity content in different disciplines, and co-funding health equity projects for residencies.
Developments from the ABIM Board of Directors' strategic planning work, such as exploring how new technologies like artificial intelligence and machine learning may help ABIM work more efficiently and develop better programs for physicians.
The group continued discussion around ABIM's DEI efforts, with Dr. Russo noting that ABIM Governance is more diverse than the field of cardiology itself. Dr. Baron responded that this diversity is intentional to create better outcomes and ensure that a broad spectrum of voices is represented. He pointed out recent work in creating more inclusive opportunities for diplomates to self-identify on their Physician Portal, and identifying themes that resonate with society partners to foster collaboration in DEI work. For example, Janice B. Sibley, Executive Vice President of ACC, added that ACC's DEI Leadership Academy uses college data to pair individuals with backgrounds underrepresented in medicine with established mentors.
Some present also inquired further about the impact of chatbot technology, and Dr. Baron responded that ABIM is focused on what AI will do within the assessment industry and how to use advanced technology to help the organization be more efficient and effective in doing its work.
Misinformation and Implications for Cardiovascular Disease
The Specialty Board held an open discussion on the implications of misinformation for the discipline of cardiovascular disease, including its effects on patient care, in order to contribute to ABIM's ongoing strategic conversations about the issue. In discussion, the group's comments fell into three themes:
Misinformation surrounding vaccines, which some report has progressed from vaccine hesitancy to vaccine resistance. Some patients with cardiovascular disease are telling their physicians they believe the COVID-19 vaccine leads to an increase in cardiac issues; others are misinformed about the value of vaccination. Physicians are up against state legislation intended to limit mandatory vaccination, using strategies to reach patients who don't believe in the safety or efficacy of vaccines.
Misinformation surrounding medicine and procedures, such as the idea that statins lead to dementia or hypertension medications exacerbate hypertension. Homeopathic treatments promulgated on social media are engendering distrust of conventional therapies and medication, and noncompliance is leading to unnecessary and risky dose adjustments. Some identified how misinformation is leading to both the under- and overutilization of medications, or misrepresenting the benefits of newer drugs, and added that physicians are facing patient mistrust and fear of specific drugs like anticoagulants.
Misinformation and mistrust of physicians, with patients choosing alternative—often riskier—treatments they learned about elsewhere. General suspicion of vaccines and national health authorities has eroded confidence in local physicians, who are finding it more difficult to make the case to their patients for evidence-based medicine due to more patients placing their trust in misinformation.
Special Consideration Pathways for International Medical Graduates
ABIM's standard training requirements for subspecialty certification include the satisfactory completion of accredited internal medicine residency and subspecialty fellowship training in the United States or Canada. In addition, there are four special consideration pathways that enable osteopathic or internationally trained physicians to obtain ABIM certification. The ABIM Council—which comprises the chairs of the individual specialty boards and advisory committees, as well as public and patient members—is exploring the idea of creating another special consideration pathway for international medical graduates who have completed their internal medicine training in another country and then completed accredited fellowship training in the U.S. or Canada. Like other ABIM diplomates, physicians in the proposed pathway would need to pass the ABIM Internal Medicine Certification Examination and satisfactorily complete their accredited fellowship training to be eligible for subspecialty certification.
The Specialty Board held a discussion on the implications of this possible policy change for cardiology. Some expressed concerns about the adequacy of training programs in other countries and the potential response from the community, for instance that implementing the change could create more competition for training positions. Furman S. McDonald, MD, MPH, Senior Vice President for Academic and Medical Affairs at ABIM, pointed out that eligibility for ABIM certification is based on a multistep vetting system involving training, evaluation and competency-based medical education. Some of the group also noted that there are potential consequences for underserved areas and that the pathway could lead to both inclusion and exclusion in specific populations. All of this feedback could help inform a pilot of the proposal and raised questions that a pilot could potentially address.
Specialty Board Oversight of Assessments
The specialty boards that oversee each discipline of internal medicine are responsible for reviewing and approving the assessment blueprints and standards for certification, Maintenance of Certification (MOC) and the LKA. Each spring, the specialty boards review data related to the population of new graduates entering the discipline, diplomates maintaining their certification, workforce information, and assessment performance trends and feedback. Periodic review of these data helps to inform the specialty boards' assessment decisions. The Cardiovascular Board discussed assessment data in the discipline and provided feedback to ABIM staff about which data were most helpful for ongoing oversight of assessment. Some of the data the Specialty Board reviewed are publicly available on ABIM's website, including:
In a continuation of their conversation at the fall Specialty Board meeting, the group discussed the performance of the Item-Writing Task Force—the group responsible for writing all of the content for the LKA, the Initial Certification Exam and the Traditional, 10-Year MOC Exam in each specialty—and how to approach some of the concerns expressed in the fall about attrition among members, facilitating connection between members and fostering more immediate feedback from the approval committees that review proposed assessment items. Additionally, some of the group inquired about the transition of the assessment development structure from exam committees—that traditionally wrote and edited content for the assessments—to the present structure of separating item-writers from the body that approves items, which staff noted is best practice.
The Specialty Board and guests also heard some information about the LKA. To date, 47% of cardiology diplomates and 45% of interventional cardiology diplomates who enrolled for an assessment in 2022 chose the LKA to meet their assessment requirement, while 32% (cardiology) and 45% (interventional cardiology) chose the collaborative maintenance pathway. Staff also confirmed that data gathered over the first year of the LKA's availability indicate that the median response time for questions on the LKA is two minutes.
Update on the Cardiovascular Approval Committees
The Cardiovascular Board works with seven approval committees responsible for approving all assessment content and maintaining the assessment blueprints in Cardiovascular Disease and five subspecialties: Adult Congenital Heart Disease, Advanced Heart Failure and Transplant Cardiology, Cardiovascular Disease, Clinical Cardiac Electrophysiology and Interventional Cardiology. Each subspecialty has a Traditional, 10-Year MOC Exam Approval Committee (which also deals with the initial certification exam). In addition, Cardiovascular Disease and Interventional Cardiology each have an LKA Approval Committee. (The LKA is not currently available in Advanced Heart Failure and Transplant Cardiology, Adult Congenital Heart Disease or Clinical Cardiac Electrophysiology because a discipline must have a minimum number of diplomates to ensure a reliable assessment and these disciplines are currently too small to support both a dedicated LKA and a long form assessment. Clinical Electrophysiology is slated for reevaluation in 2024. In addition, the ACC Collaborative Maintenance Pathway is available in Cardiovascular Disease, Advanced Heart Failure and Transplant Cardiology, Clinical Cardiac Electrophysiology and Interventional Cardiology.)
The Specialty Board received an update on the composition and work of the approval committees and item-writers in those subspecialties. They were encouraged to recommend candidates for the Item-Writing Task Force. A full list of openings is available online.
Selection of New Approval Committee Chair and Members
The specialty boards are responsible for selecting members and chairs of the approval committees. At the spring meeting, the Cardiovascular Board reviewed physician candidates for several open positions: the chair and two at-large positions on the Cardiovascular Disease Traditional, 10-Year MOC Exam Approval Committee and two at-large positions on the Interventional Cardiology LKA Approval Committee.
After discussion and reviewing the current composition of the committees, the Specialty Board voted to approve Scott Kinlay, MBBS, Ph.D., of Brigham and Women's Hospital and Aniruddha Singh, MD, FACC, of Tower Health/Reading Hospital for open positions on the Cardiovascular Disease Traditional, 10-Year MOC Exam Approval Committee for terms beginning July 1, 2023. In addition, Barbara Hutchinson, MD, Ph.D., is transitioning to the Cardiovascular Disease LKA Approval Committee for a term beginning July 1, 2023.
The Specialty Board also voted to approve current approval committee member Dimitri C. Cassimatis, MD, FACC, as the new chair of the Cardiovascular Disease Traditional, 10-Year MOC Exam Approval Committee for a term beginning July 1, 2023.
Finally, the Specialty Board voted to approve M. Chadi Alraies, MD, MPH, FACC, of Harper University Hospital and Darpan Bansal, MD, FACC, of Baltimore Heart Associates and Sinai Hospital for open positions on the Interventional Cardiology LKA Approval Committee.
Supporting a Quality Agenda in Cardiovascular Disease
In late 2021, American Board of Medical Specialties (ABMS)—which comprises 24 medical certifying boards in the U.S., including ABIM—published new standards for continuing certification. The standards include a requirement for member boards like ABIM to facilitate the development of a discipline-specific quality agenda. Richard G. Battaglia, MD, FACP, ABIM's Chief Medical Officer, spoke to the Cardiovascular Board about the new standard. He emphasized that this standard is not resulting in an individual diplomate requirement to complete quality improvement activities for ABIM MOC. Dr. Battaglia invited the group to discuss how they envision ABIM engaging external stakeholders to identify issues that can serve as elements of a mutually agreed quality agenda in the discipline and the role the Specialty Board can play in this process.
Specialty Board member Craig Beam mentioned that he is past Chair and current member of the AHA Quality Initiative Committee and collaborates with ACC and the Joint Commission, suggesting that ABIM connect with these organizations in continuing to explore a quality agenda.
Communications and Governance Engagement
John Held, Senior Director of Communications, and Peter McConnell, Program Manager for Governance and Medical Society Communications, updated the Specialty Board on ABIM's ongoing communications work with Governance (the ABIM Board of Directors, ABIM Council, Specialty Boards and Advisory Committees, and Approval Committees) and invited Specialty Board members to participate in engagement work. The communications team regularly engages ABIM Governance members to help give diplomates a better understanding of the individuals representing their interests in each discipline, and to help the community better understand the value of certification.
Specialty Board members provided feedback about how they could continue to take an active role in ABIM's communications initiatives with diplomates, the medical community and the public, such as through media interactions, the ABIM blog and working with their colleagues and medical societies.
In Closing
The Cardiovascular Board values the feedback and commentary of the entire medical community, including diplomates and society partners.
Do you have any questions? Are you interested in getting involved?
If you have questions after reading this report, please connect with us through the following channels:
Join our Community Insights Network to share your feedback.
You may also be interested in...