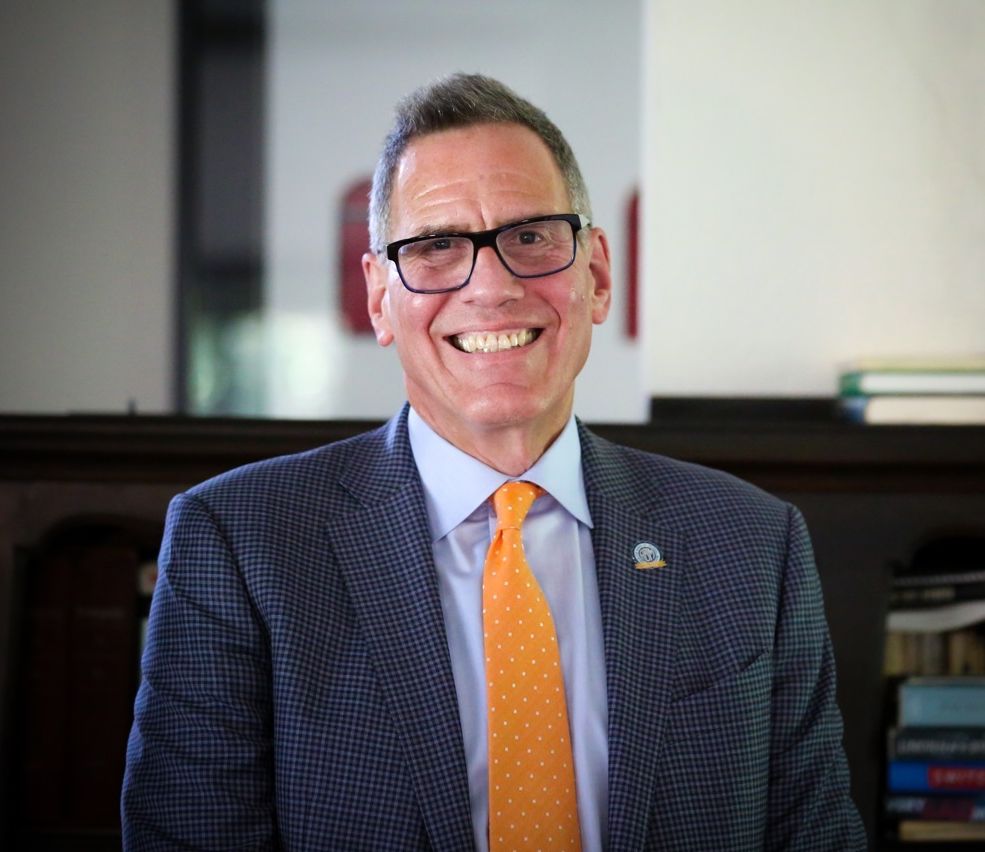 Earlier this week the New England Journal of Medicine published a piece I co-authored with Carl H. Coleman, J.D., titled Protecting the Legitimacy of Medical Expertise.
In it, we talk about the privileges of self-regulation the profession enjoys, and in return the expectation from the public that we create structures that enable us to verify someone knows what they say they know, and take action when someone isn't meeting professionally agreed upon standards that could cause harm.
Incumbent in this agreement between the public and profession is ensuring medical licensing boards maintain their autonomy from the encroachment of state lawmakers and political influences. We have all witnessed elected officials with no medical training chipping away at the authority of licensing boards or undermining the public's confidence in their processes. As a certifying body, ABIM has faced similar attempts to discredit our efforts addressing misinformation.
We wrote in the article that as far back as 1889, the U.S. Supreme Court observed that, because "'comparatively few can judge the qualifications of [a physician's] learning and skill,' the public must rely on 'the assurance given by his license, issued by an authority competent to judge in that respect, that he possesses the requisite qualifications.' Licensing boards — composed largely of physicians, with some representation from the lay public — therefore have an obligation to ensure that the practitioners they license meet certain minimum standards."
That's why ABIM is working to ensure that when the public hears from a board-certified physician, they can trust that that individual is relying on established science and evidence in their recommendations. And that when they don't know something, or the science changes, that they communicate that clearly. As I wrote last year with ABIM Board Chair Yul Ejnes, MD, there may not always be right answers in medicine, but some answers are clearly wrong.
But sometimes it's hard to even know what questions to ask in the first place. That's why the ABIM Foundation is holding webinars as part of its Building Trust initiative to explore how medical misinformation is affecting patients and physicians, and what can be done in response.
In January we heard from Vineet Arora, MD, Dean for Medical Education at the University of Chicago and two medical students, Naomi Tesema and Maeson Zietowski about their experiences with medical misinformation and a newly-created science communications course that teaches enrollees how to harness the power of storytelling to decrease the spread of misinformation.
The most recent event – featuring Hussain Lalani, MD, MPH, co-founder of #ThisIsOurShot, and David Scales, MPhil, MD, PhD, Chief Medical Officer at Critica, a non-profit focused on preventing the spread of scientific and medical misinformation online – explored ways of countering medical misinformation, such as through motivational interviewing and online community-building, and can be viewed on the Foundation's website.
We are practicing in interesting times where technology is rapidly changing how we do our jobs. We know how much work it takes to stay current in the field of medicine; your efforts to keep your knowledge up to date is a testament to your commitment to your patients.
I am grateful to be part of an amazing community of internists and internal medicine subspecialists who are dedicated to improving the lives of others. Misinformation isn't new, but the speed and the scale with which it can spread is truly unprecedented. Thank you for all you do to help address this challenging issue, and for all you do as a board-certified physician to offer your patients the most effective current care.

Richard J. Baron, MD
President and CEO
ABIM and ABIM Foundation
You may also be interested in...