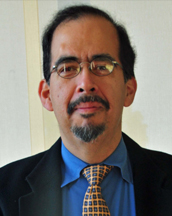 ABIM has made a commitment to work toward eliminating inequities in health care and become an actively non-racist organization. As part of an effort to better understand what diplomates want and need from ABIM, listening sessions are being held with physicians from different cultural backgrounds.
Rudolph A. Rodriguez, MD, chair of the ABIM Nephrology Board, recently led a listening session with Latino physicians. Nephrology as a field has been active in identifying and addressing disparities in health care. The American Society of Nephrology (ASN), for example, has created mentoring programs for Black and Hispanic physicians, and is working on ways to address health disparities in the discipline.
Dr. Rodriguez shares his takeaways from the sessions with Latino physicians and talks about why these are important opportunities for ABIM as it continues to focus its diversity, equity and inclusion (DEI) efforts.
Why is ABIM holding listening sessions with Latino diplomates?
This is one of the ways ABIM is approaching its DEI initiatives: by listening and learning the issues that are important to diplomates and seeing how they work within the framework of ABIM's mission. Different groups have different concerns and so the goal of the sessions with Latinx physicians was to listen to the physicians who gathered, allow them to express their concerns or identify ways ABIM could address inequities in health care. We wanted people to be able to discuss issues in a forum that allowed them to speak freely and openly.
Why did you volunteer to lead the listening sessions?
I've been involved with ABIM for around eight years now. I joined the Nephrology Board in 2014 as an inaugural member of governance, so I have seen the work that ABIM does and I have gained much respect for the organization. I am very interested in health disparities and the care of vulnerable populations. I am especially interested in health equity, so I appreciate that ABIM is working on this issue. I think it's important to hear from different groups and these listening sessions are an excellent way to learn and engage with the Latinx physician community.
What were some of the important messages that came out of the sessions?
The group we spoke with was young and some were recent international medical graduates. The themes included the importance of community among Latinx physicians, the financial challenges at the end of training, and the hope that organizations like ABIM move beyond supportive statements about DEI and achieve significant outcomes in health equity.
Some of the physicians mentioned the comfort and support when practicing in cities with significant Latinx physician numbers, and feeling isolated in practice settings or cities with small numbers of Latinx physicians. They also noted that it could be challenging to refer patients who are Spanish speakers to physicians who may not speak the language.
Some of the physicians discussed the obstacles for international medical graduates including repeating residencies, leaving family and friends behind, and the financial pressures related to training in the U.S.
Some also mentioned the cost of ABIM's initial certification exam along with the timing of the exam as adding to the financial pressures at the end of training. The exam comes at a time when they may be finishing their fellowship or residency and moving somewhere to begin additional training or a new job. The physicians understood the cost of the initial certification exam but said it is burdensome to pay for the exam all at once at a vulnerable time.
There was also some discussion about health equity among the Latinx population and the U.S. health care system. There was some sentiment that people are tired of organizations talking but not doing anything around DEI. The participants mentioned the importance of working on the early interventions and focusing on pathways to medicine from high school to college in order to increase the number of Latinx physicians. They also underlined the importance of mentors and leaders that represent Latinos.
What will ABIM do with the information gathered at these listening sessions?
ABIM will compile what we've learned during the listening sessions with different groups and bring the most pressing themes back to the ABIM Council and the Specialty Boards. There we can discuss feedback from each group and what can be done to address their concerns. I think it will be incorporated into ABIM's ongoing DEI work and inform how the organization moves forward.
This is a big effort to gather information from different groups about what they feel needs to be done and how ABIM can play a role. I have enjoyed the listening sessions and look forward to more of them.
In 2020, listening sessions were held with early-career physicians, women physicians and Black physicians to hear what they value, how to communicate more effectively with them and how they would like ABIM to proceed with diversity and health equity work. ABIM made a number of programmatic and policy changes to reflect the feedback received from the community, including launching the new parental leave clarifications, nursing mothers' webinar and women in ABIM leadership. The most recent listening sessions will be analyzed and reviewed to determine if further policy or programmatic changes should be implemented.
To learn more about, visit the physician voice section of ABIM's DEI website. The website is updated with new information from the most recent listening sessions.
You may also be interested in...