More than 40,000 individuals attended the recent American Society of Clinical Oncology (ASCO) Annual Meeting on May 31-June 4 in Chicago, and ABIM staff were onsite engaging with diplomates and answering their questions. During the conference, representatives from ASCO along with ABIM's Chief Medical Officer, Dr. Richard Battaglia, provided an update on a collaboration between ABIM and ASCO during a panel discussion entitled, "ABIM/ASCO Medical Oncology Learning & Assessment: The New Alternate MOC Pathway."
Julie Vose MD, MBA, FASCO, of University of Nebraska Medical Center and former president of ASCO, opened the session with a brief overview of the pathway followed by a panel discussion moderated by Dr. Battaglia. They were joined on the panel by Jamie Von Roenn, MD, FASCO, V.P. Education, Science, and Professional Development at ASCO; Richard A. Larson, MD, of the University of Chicago; Carolyn B. Hendricks, MD, FASCO, of Maryland Oncology Hematology; and Nicholas J. Robert, MD, of McKesson Specialty Health/US Oncology Network, all of whom are on subcommittees dedicated to the development of the new assessments. Approximately 150 attendees were in the audience to hear them discuss the ABIM/ASCO partnership that has produced a new, jointly-developed maintenance option for board certified oncologists beginning in 2020.
The ABIM/ASCO Medical Oncology Learning & Assessment will allow diplomates to take a shorter assessment every two years and more closely reflect the specialization and expertise of oncologists. The new pathway is reflective of physician practice with topic-focused exam modules and related educational materials provided before, during, and after exams. ABIM diplomates will be able to select from a choice of a General Medical Oncology, Breast Cancer, or Hematologic Malignancies modules with more modules slated for 2022. This assessment pathway will take the place of ABIM's Knowledge Check-In in Medical Oncology that had been planned for 2020.
Dr. Battaglia reflected on the experience, "Throughout the entire process of developing the new pathway, ASCO has been a world-class partner with us. This was not easy work, and it required a great deal of trust and communication between the two organizations in order to make it a reality. I was very proud to sit on stage with ASCO's leaders to share the details of this good news with their members."
More information can be found in a May 2019 newsletter article highlighting all of ABIM's Collaborative Maintenance Pathway (CMP) progress, with additional details on how to participate in the new maintenance pathway to be shared soon on ABIM and ASCO websites.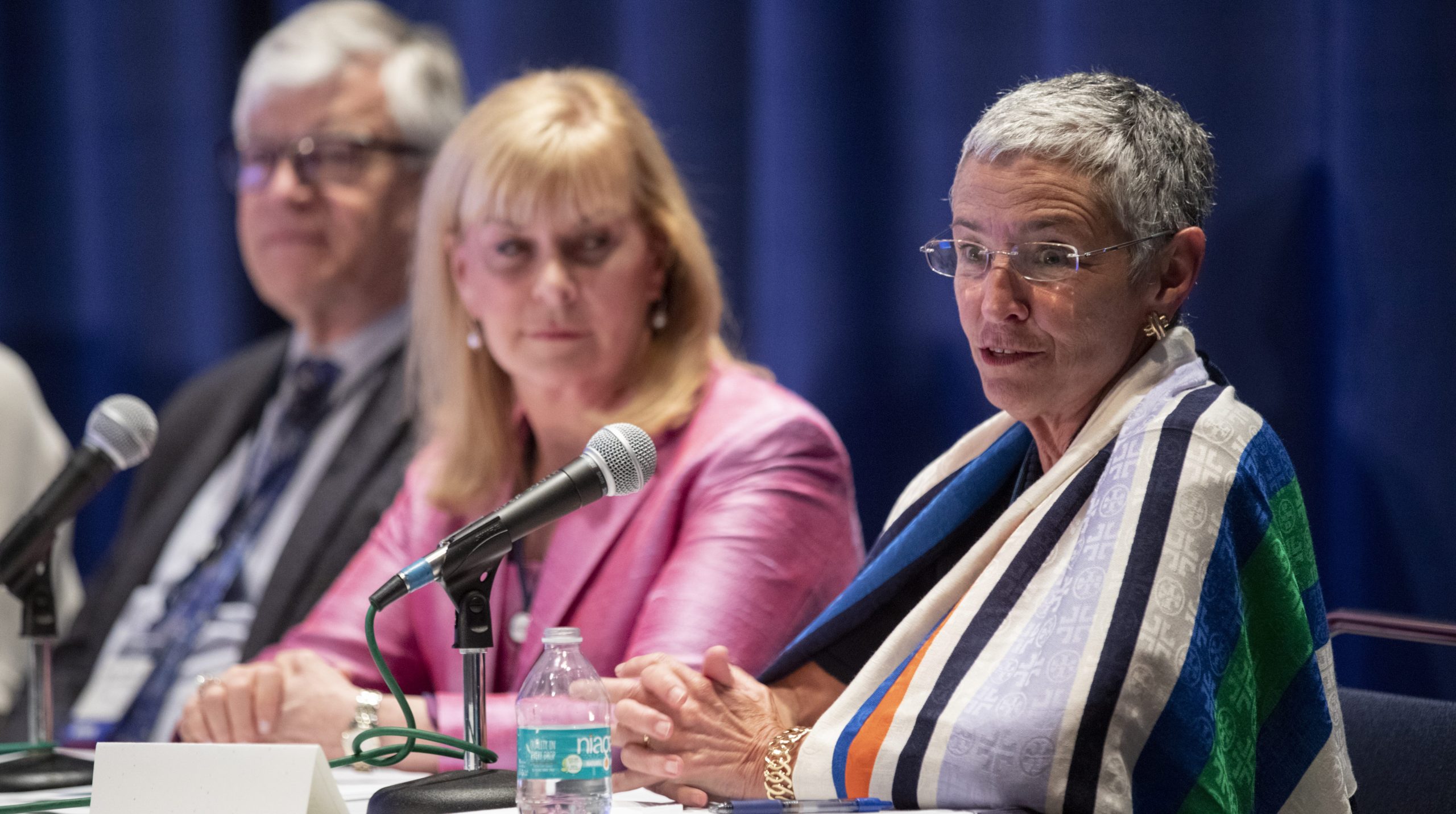 You may also be interested in...