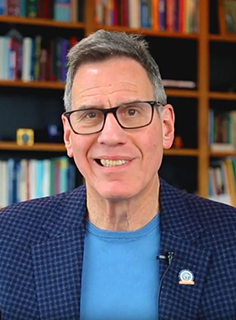 Today, National Internal Medicine Day, recognizes the critical contributions of internal medicine specialists and subspecialists to our patients and society. We have a lot to be proud of. To those who just passed the Internal Medicine Certification exam: congratulations! I hope you embrace all that internal medicine has to offer and find mentors who will help you thrive as patients entrust you with their care. For those further along in their careers, thank you for all you do every day for those in need in your community. You make a huge difference in people's lives.
It is certainly a challenging time to be a doctor. Physician burn out is at record levels, and the expertise and science-based advice we are trained to bring to our patients is under attack. This has led to an unfortunate loss of trust in the profession, which makes it harder for us all to provide our patients with the best care possible.
That said, there has never been a better time for us to work together for the greater good—not only for the individuals in our care, but also for ourselves and our colleagues. Even as new challenges arise, I applaud you for using your voice in your institutions and communities to meet those challenges head on and to effect change for the better.
We know the work it takes to get through training and to continue to stay current in the rapidly evolving field of medicine. And, we know the stakes for our patients couldn't be higher.
At ABIM, we will continue to work to enhance the programs we offer.  The Longitudinal Knowledge Assessment (LKA®), released at the beginning of this year, aims to better integrate assessment and learning and has received very positive reviews from those who have engaged with it. The LKA will be available in three more specialties in January, and we will continue to seek your input as we adapt to the changing needs of the medical community.
It means a lot to be a board certified internist, and I am proud of the colleagues who are doing the hard work to offer the best to their patients every day.
Your board certification is an external marker of your medical expertise, and something patients can rely upon and trust in when choosing their doctor. Thank you for all you do on behalf of the profession.
Richard J. Baron, MD, board certified in Internal Medicine and Geriatric Medicine
You may also be interested in...