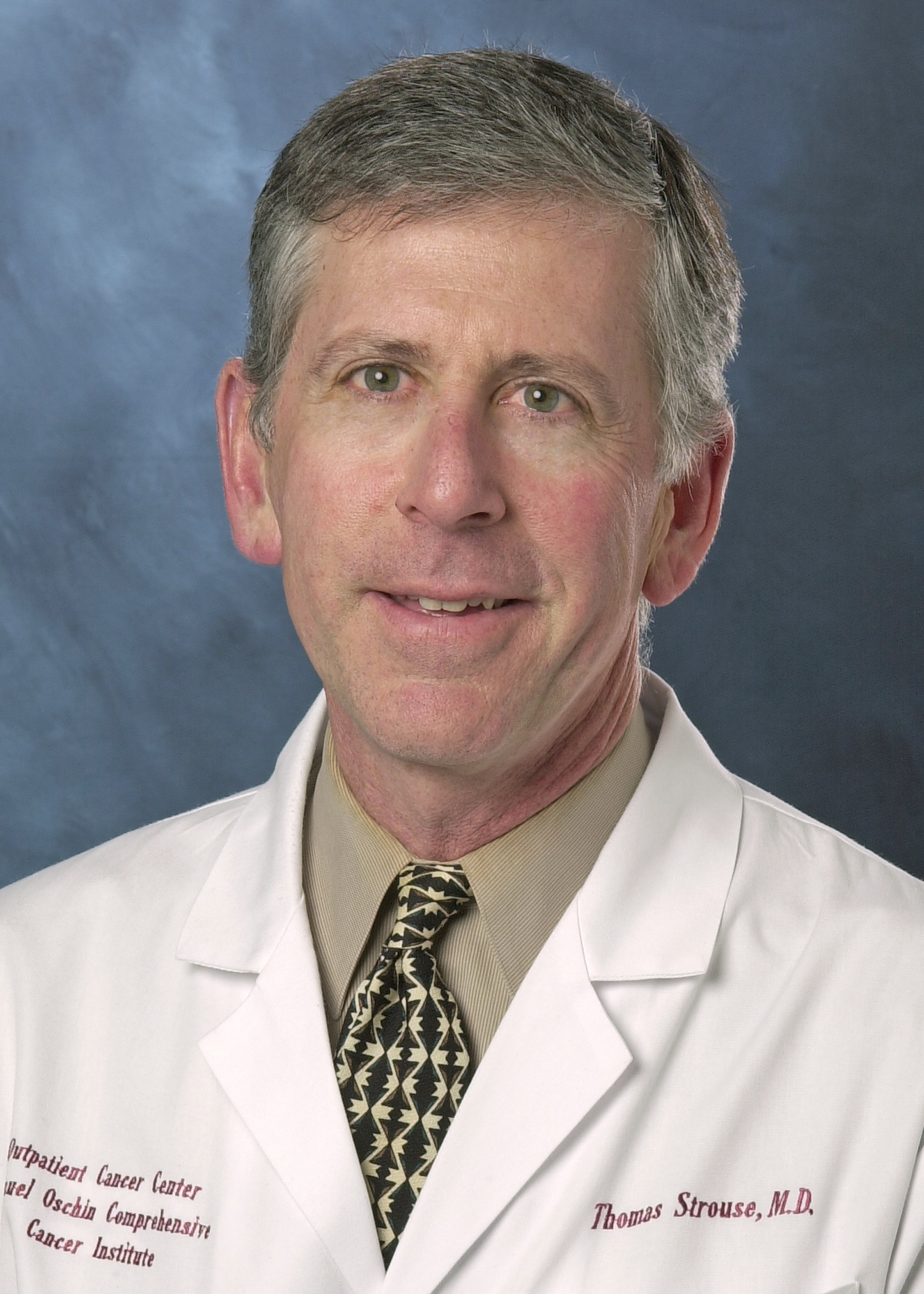 Dr. Strouse is a Professor of Clinical Psychiatry and the inaugural holder of the Maddie Katz Chair in Palliative Care Research and Education. He is Vice-Chair for Clinical Affairs in the David Geffen UCLA School of Medicine, Department of Psychiatry. Dr. Strouse has been involved with ABIM and the Hospice and Palliative Medicine Certification Exam since its inception in 2008. He chaired the test writing committee from 2014 to 2018 and served on the Hospice and Palliative Medicine (HPM) Longitudinal Knowledge Assessment (LKA®) Approval Committee until 2022.
What made you decide to become a doctor and what led you to specialize in internal medicine and psychiatry?
I went into medical school later in life. I was an English major and poet in college. A couple of years after I graduated I thought about how I wanted to spend my life and what I wanted the focus to be in my professional career—what would give me a meaningful sense of purpose. When I thought about what had been meaningful to me, it was experiences where I did things like work with children in a camp setting and help people in different ways, which led me to medicine.
I loved internal medicine but I chose psychiatry because while doing rotations I found I liked having the opportunity to explicitly be closer to the sources of people's suffering from both emotional distress and health burdens, the intersection of medicine and psychiatry.
I'm a consultation-liaison psychiatrist, which essentially is the provision of health care for medically ill patients where there is a coexistence of a major medical illness, psychological stressors and psychiatric illness. I also had the opportunity to learn an entirely new set of skills and to become a palliative care physician during a very exciting mid-career period working in a cancer center full-time.
What is the most important lesson you've learned from working with people who suffer chronic pain? What do you wish more doctors knew about patients with chronic pain?
I would say when evaluating a patient, they should recognize that suffering has many forms, particularly in illness, and the patient is doing their best to communicate this. Often, for a variety of reasons, we miss what they're trying to say.
The way I look at it is that subspecialty-divided medicine, with all of its incredible knowledge and treatments, sometimes leads to care for patients that is "split" rather than "lumped". What I mean by that is doctors develop expertise in a specialty area and know a lot about that specialty area, but they don't always feel comfortable working with patients outside that. So, sometimes additional symptoms that are causing suffering or distress are not addressed. I've become more of a lumper with broader skills that allow me to respond to both to the psychological and distinct medical needs of a patient. Doctors should keep an open mind, and consider all aspects of care even if it is outside their comfort zone. That doesn't mean they should provide care they don't feel capable of or comfortable with, but they should engage other experts in those circumstances.
What is the most difficult part of your work?
I think the most difficult part is helping seriously ill patients and their families work through life-altering illness and coming up with a plan that has achievable goals.
Many physicians don't feel comfortable with pain management, especially after everything that's happened with opioids. Doctors are now increasingly afraid of getting into trouble or being held responsible for something that shouldn't have happened. Most doctors do their best, but sometimes we fall short. It's important to consider how to alleviate the patient's suffering and include families in the process.
It must be difficult working with people who are in so much pain. How do you manage this and what strategies do you use to maintain your own mental health?
We all evolve our own ways of dealing with what we manage as physicians. Maintaining clinical empathy and compassion and not being worn down by it takes work and personal outlets that we all develop. Being a member of a multi-disciplinary team is advantageous. Each member of the team has a different style and way of approaching things, and the psychological burden of caring for particularly challenging patients is shared. Having colleagues that you can talk to without burdening them also provides some relief. It's something all physicians must learn—how to leave what you must behind as you move forward with your life.
You have done some research on the use of marijuana in palliative care. What got you interested in that and what advice do you have with physicians who do not have experience with this?
I was working with cancer patients when I became interested in the evidence-based uses of cannabinoids in alleviating pain and nausea. Cannabinoids are not replacements for other better understood and better studied treatments, but they can augment it and be very useful to some patients. I would say to physicians not familiar with the benefits of cannabinoids or who have negative reactions, try to understand why the patient may need it. Be open to the literature and do some reading about it. It's been around for a number of years and has been found to be very useful in alleviating some symptoms and in treating chronic pain.
You served on the test committee responsible for writing the certifying exam for Hospice and Palliative Medicine and chaired the committee for four years. What would you say to others who are interested in joining its successor, the HPM Approval Committee? What did you gain from the experience?
Being a test committee member, chair and item-writer for ABIM has been one of the most gratifying and meaningful experiences of my career. For me it was a great intellectual exercise and an opportunity to work alongside some remarkable people. I like that I am able to contribute to the specialty and help identify what physicians need to know so they can provide the best care possible.
What is the best advice you have received?
Do what you love.
You may also be interested in...