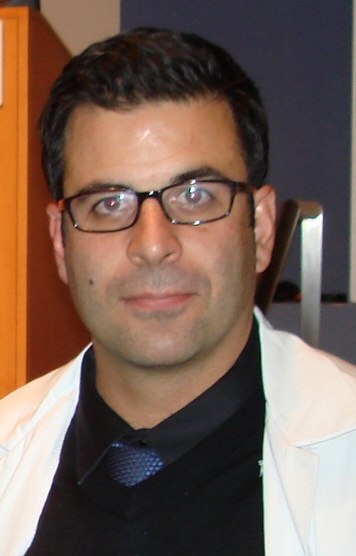 Jamil Aboulhosn, MD, is Professor of Medicine in the Division of Cardiology at the David Geffen School of Medicine at the University of California, Los Angeles (UCLA), and Director of the Ahmanson/UCLA Adult Congenital Heart Disease Center. Dr. Aboulhosn is a board certified cardiologist specializing in adult congenital heart disease, structural interventional cardiology and heart disease and pregnancy. He serves as chair of the ABIM Adult Congenital Heart Disease Traditional, 10-Year MOC Exam Approval Committee.
Congenital Heart Disease Awareness Week is observed every year from February 7 – 14 to create awareness and raise funds for research about congenital heart disease, which is the most commonly encountered congenital disorder in human beings. Dr. Aboulhosn spoke to ABIM about the field of adult congenital heart disease and his service as a specialist.
How did you become involved in cardiology and congenital heart disease?
I became a cardiologist because I was interested in congenital heart disease (CHD) in my internship and residency. I had one case specifically—a patient with an anomalous pulmonary vein which had a pulmonary embolism—and I was curious why his presentation was so different from others. This one case catalyzed my interest in these unusual cases.
As a kid, I loved to draw, paint and sculpt. To work in congenital heart disease, you have to have a good understanding of 3D anatomy and the immense variability in anatomy and physiology encountered. Whereas most human beings have a four-chambered heart, more complicated forms of congenital heart disease can lead to an upside-down heart, a three- or two-chambered heart or a heart on the right side of the chest or even within the abdomen. From an artistic standpoint that has always appealed to me and that's why I connected with the field of congenital heart disease and why I became an adult congenital cardiologist, well before there were any approved fellowship programs.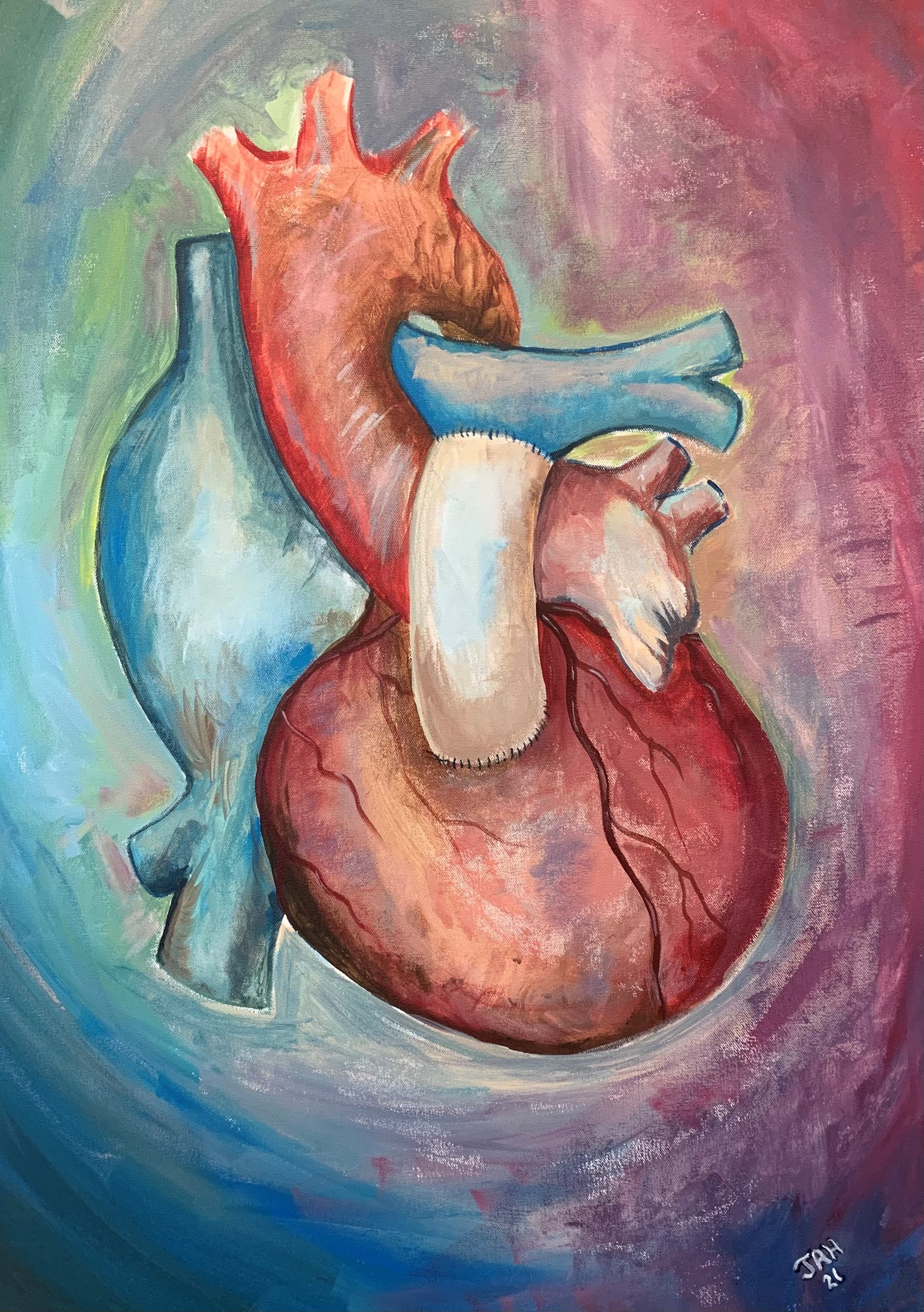 What changes and advancements have you observed in the field since you began your career?
This is where ABIM deserves credit: the establishment of board certification in Adult Congenital Heart Disease (ACHD). That legitimized the field. Then, there was the establishment of approved fellowships by the Accreditation Council for Graduate Medical Education (ACGME) and the establishment of an accreditation program for adult congenital heart disease centers through the Adult Congenital Heart Association (ACHA). I was part of the groups that helped those efforts in the early days.
Those three things were key because they codified training and the competency a physician needed by setting a board exam and requiring formal training. It also set standards for what an ACHD center needed to have to provide care. Now, as a patient, you can look at your region to find an accredited program that meets all of the criteria to care for your congenital heart disease needs.
We also saw standard-setting for those who do interventional procedures on congenital heart disease patients, like transcatheter heart valve replacement—when working with an ACHD patient you should have training to do that. The Society for Cardiovascular Angiography and Interventions set standards for ACHD interventional training in 2019.
The 2010s saw the formalization of a field that had previously been informal. Now there are formal requirements for certification, accreditation and training, and as the years pass that is becoming increasingly codified, which is a good thing for patients. It's like the opening of the American West and building new towns: not many people in medicine have that kind of experience because so much has been formalized already.
What has not changed in the field of congenital heart disease? What problems do physicians and patients still face?
One is that we don't have enough people going into this field, and one reason for that is it requires an additional two years of training without the guarantee of earning more than you would as a general cardiologist. There needs to be a reset on the process to become an ACHD specialist. Through the ACHA, we have approached Congress about this; the Congenital Heart Futures Act was passed over 10 years ago and renewed in 2017. We've been lobbying for physicians going into ACHD training to receive loan forgiveness, and to decrease the length of training. That's the next chapter of the story.
What is challenging about your job and the patients you work with?
The challenge is they are a population with a chronic illness since childhood. There are two sides to that blade. The positive side is, I have relationships with patients that I've taken care of for decades now, and grown close to. But it's a minus in that it's devastating when bad things happen to those people because of their heart problems. Some patients have adverse events over time and that weighs heavily on me given the long-term relationships I've established with them.
The other aspect is, most hospitals and health systems are not set up to take care of these patients in a comprehensive way. We are often swimming upstream and it's difficult to get health systems to put resources into a field that is looked at as boutique or niche. Adult congenital heart disease doesn't hold the same status on U.S. News & World Report rankings as other fields in medicine and many hospitals want to invest in programs that directly help their ranking. It's like being a small country in the midst of large empires. We're never going to be as big as pediatric cardiology or adult cardiology, and ACHD lives between the two. That being said, we have seen more recognition by health systems of the importance of this field and the ACHA accreditation process has helped with that.
How did you become involved with ABIM and why is your service as a member of Governance valuable to you?
I had been in the field for about a decade when I was approached to join the exam committee that was then being assembled for ACHD. Dr. Curt Daniels, who was the first chair of the exam-writing committee at that time, deserves credit for his vision and what he did to get the field to where it is. He and a group of early pioneers, such as Drs. Michael Landzberg, Carole Warnes and Gary Webb, had the vision and worked hard to implement board certification, ACGME-certified training pathways and ACHA center accreditation. It was such an exciting time: eight of us came together to write the first examination, with representation from the pediatric cardiology and adult cardiology worlds. It was also wonderful getting to know and work with the staff at ABIM who were so welcoming and helped educate us on the entire process. I can honestly say that this experience has been enlightening, educational and highly enjoyable for me and I am grateful for it.
What do you think is most important for physicians to know about congenital heart disease?
Congenital heart disease of one form or another occurs in nearly 1% of all human beings and is the most common congenital disorder encountered. Due to the success of surgical, medical and interventional management of babies and children with CHD, we have seen immense improvements in survival: the majority of patients born with complex CHD now survive into adulthood. Therefore, there are more adults than children with CHD in the United States and the population is growing by almost 5% per year. ACHD patients can range from having mild congenital abnormalities to very complex heart disease. It truly is a field unto its own and requires deep knowledge and training. We do not have enough ACHD-trained physicians to treat all of the patients out there, so it is imperative that we have training programs and certification for ACHD providers. ABIM has played an important role in facilitating this process and we are grateful for it.
You may also be interested in...