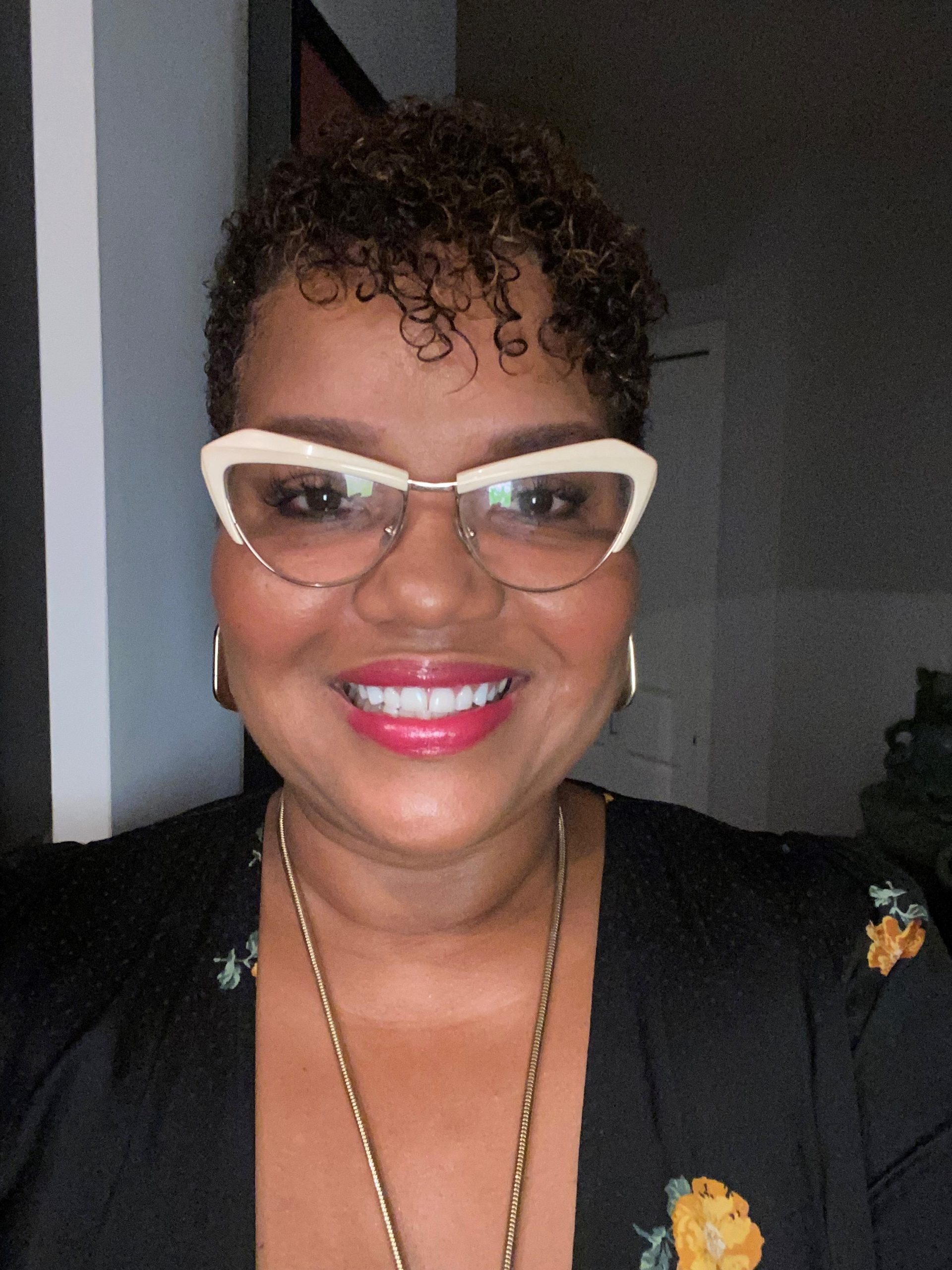 Dr. Kimberly Bell, MD, MMM, SFHM, FACP is the Regional Medical Director, Team Health Hospital Medicine Division in Washington. She is responsible for the clinical, operational, and financial oversight for multiple hospital medicine practices located in Washington, California, and Hawaii. Dr. Bell is a member of ABIM's Hospital Medicine Exam-Writing Committee.
What made you decide to become a doctor and why did you choose hospital medicine?
My mother was a nurse and I initially planned on going into nursing but she discouraged me. She enjoyed nursing, but didn't feel like it was what she thought it would be and did not recommend I go into nursing. I thought maybe I would be a pharmacist, but my vision of their job was mostly retail work and that didn't sound very exciting to me. My best friend in high school's father was an internist; he was one of the first African American internists at UCLA. He was a mentor to me and I ended up going to medical school and specializing in internal medicine.
I moved to Seattle and I was looking for a primary care practice job and couldn't find one. The only jobs available at that time was in hospital medicine so that's what I ended up doing (this was 1996). Back then I was working a week on and a week off and I just loved it. I remember thinking, I can't believe they are paying me to do this job. I really enjoyed the clinical work, I loved the flexibility, I liked the acuity of the patients, I liked working with the specialists learning about new interventions. It was a new specialty and we were cutting-edge and the latest thing. It's been 25+ years and I still enjoy it.
As the Regional Medical Director for Team Health Hospital Medicine Division, you are responsible for the clinical, operational, and financial oversight for multiple hospital medicine practices located in Washington, California, and Hawaii. What did you learn from your team during the pandemic?
A couple of things happened during the pandemic. First of all, I feel very fortunate to be working for Team Health. During the pandemic Team Health identified that across the country there were many physicians and other clinicians who did not have PPE. Team Health purchased PPE and sent it to clinicians who asked for it – masks, gowns, gloves – whatever they needed was purchased and sent. We also have an emerging infectious disease task force, so we were able to provide up-to-date information about COVID treatment and management as it pertains to hospitalists on a weekly basis through webinars, podcasts, blogs, etc. That made it comfortable for us to do this work.
What did I learn? Well there were a number of hospitals that were busier than ever, at any one time we had a number of physicians who were out sick and we had to learn how to deal with the surges and all that came with it. I learned how to partner with whoever was in the building to keep things going. I learned how to flex our staff to cover large number of patients who were unexpected. We began having discussions about using technology to manage patients. In some markets we launched tele-medicine to manage staff and minimize exposure, limit PPE use and things like that.
Is there anything you'll continue to implement after the pandemic has ended?
We are actually in the process of launching telemedicine programs at a couple of sites right now, not just for COVID, but to manage surges in sickness and to make things simpler.
You've done a lot of work with women in your career. Why is this important to you, and did you have women role models in medical school?
I have worked with women since I started training. When I went to medical school at Wisconsin, 40% of my class was female and that was in 1991, which was novel. It was awesome because I had children while in medical school and initially struggled with how I could complete medical school and raise my family. I had women in my class who gave me very practical advice on what I needed to do in order to accomplish my goals. One of the women was AOA (Alpha Omega Alpha) in our medical class. They were my first mentors and I met many more along way. I currently work with several female physicians but I mentor everybody – women and men. The needs are different for women with young children who want to be in leadership. But in the past 10 years, men have become more interested in participating in child care at home and are very direct in saying they have little kids at home and need to adjust their schedule. Being a female physician leader has helped me to navigate how to support my team when they are trying to have a professional life and manage their families.
What are the biggest issues facing hospital medicine?
First is we have a system of reimbursement that does not sufficiently cover the compensation of a hospitalist in entirety. As the compensation and salaries increase for hospitalists, the subsidy that the hospital has to pay to have that group there is getting increasingly larger. There will come a point where hospitals cannot continue to support the subsidy and that will cause some issues.
The second is that our practice has to evolve. There's a concept called 'The Hospital at Home,' where the idea is to take care of patients in their home as opposed to in the hospital. If that becomes more prevalent, the number of patients in hospitals will go down and number of providers needed to care for them will go down. That could impact what we do, how many hospitalists there are, etc. That's something on the horizon.
With that will come further integration of technology and medicine. I believe telemedicine will probably be embraced more in hospital medicine, whether by force or by choice.
Staffing shortages definitely concern us, and these two things will help alleviate that and leverage what we do have.
How have you managed stress during the pandemic?
I was fortunate because I could still continue to come into work and be productive and be around people even if I couldn't go out socially. I am an extrovert and being completely isolated would have been very, very difficult for me.
It was very stressful at the beginning of the pandemic when we didn't know much and I was really concerned about getting COVID. We didn't have the vaccine, we were caring for patients with COVID, and it was a difficult time. We had a few physicians on our team die, likely from their work with COVID patients, and it was scary not knowing exactly what we were dealing with. I just kept thinking, "I don't want to get it" and when we got the vaccine it was like halleluiah! I felt like I needed every arsenal against it and then if I continued to use PPE, it would keep me safe.
After the vaccine, as we got more used to caring for COVID patients and had a better understanding about transmission and how to stay safe, it became more comfortable and less stressful.
Part of the thing that helped a lot was Team Health's emerging infectious disease task force. We would have weekly discussions about COVID – transmissibility, how protected are you with the vaccine, newest treatments and approaches – very practical information that made everyone more comfortable working with COVID patients. This information, coupled with time and being vaccinated, helped everyone feel more comfortable. If you have limited knowledge or poor understanding about anything it seems more frightening.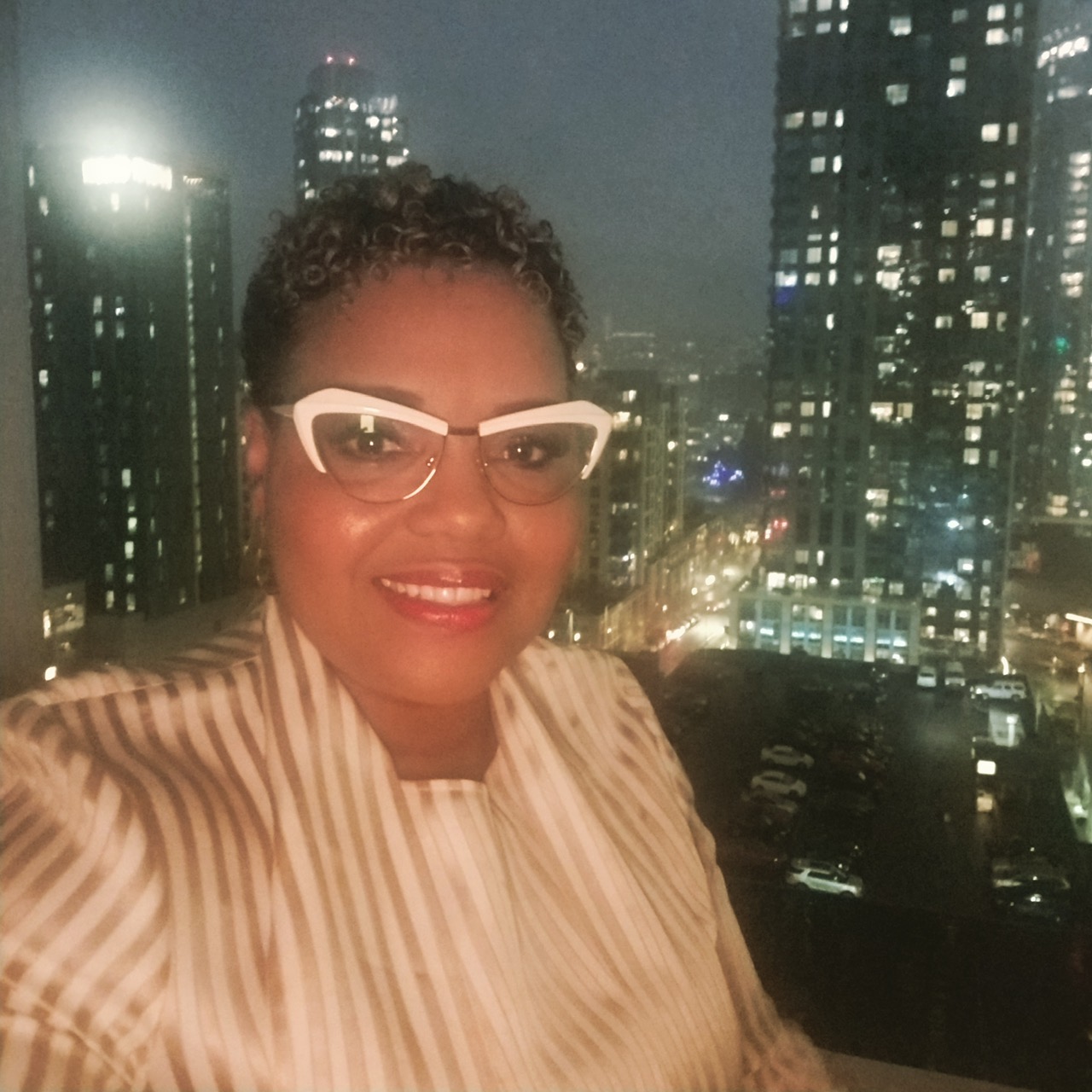 What advice do you have for young physicians considering a career in hospital medicine?
It is still an ideal specialty to practice in. As a newly trained physician, you are in the best position to do the job in terms of the clinical work. You should give it a try to see if it works for you. Some will love it, some won't. And remember that not every hospital medicine program is the same. If you try it and don't like it, remember there are other hospitals and more than one way to do this work.
Why did you join ABIM Governance?
There was a request at Team Health to have someone participate on the Exam-Writing Committee and I thought it would be a great way to give back to the profession and use my knowledge about hospital medicine. I thought it was a good way to participate and provide service to the organization that credentials us and gives us credibility.
As a member of the Hospital Medicine Exam-Writing Committee, I would say I was impressed with how much effort goes into writing a question. There's a lot of effort and a lot of thought and intention around it. There's a lot that goes into writing questions from the perspective of, is it a fair question? Is it asking something that's clinically relevant? Would a practicing clinician need to know this?
I would also say that I believe ABIM practices what they preach and is on a pathway to really walking the walk of diversity, equity and inclusion, and I appreciate that.
What do you for fun?
I like to go to the theater, I like live music, I like musical theater and I like going to plays. All of what I like to do got shut down during COVID. I live in the Pacific Northwest, and I have some friends who enjoy hiking. They convinced me to come along and they were patient and helpful and we started hiking together. I never hiked before, I didn't know anything about it, but I discovered I like it. Now I'm a hiker.
You may also be interested in...