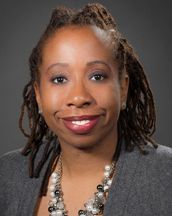 Alyson K. Myers, MD, is a Clinical Educator and the Medical Director of Inpatient Diabetes at North Shore University Hospital in Manhasset, New York. She is also an Associate Professor at the David and Barbara Zucker School of Medicine at Hofstra/Northwell. She is ABIM Board Certified in both Internal Medicine and Endocrinology, Diabetes and Metabolism. From 2015-2017, Dr. Myers was accepted as an Empire Clinical Research Investigators Program fellow.
Dr. Myers is a member of the ABIM Endocrinology, Diabetes and Metabolism Board. She is an active member of the Endocrine Society as an abstract reviewer, former member of the Clinical Affairs Core Committee, CME course reviewer and a three-time presenter for the Early Career Forum. In 2019 she was honored as Top Doctor by Professional Organization of Women of Excellence Recognized (P.O.W.E.R) and awarded the Northwell Health Department of Medicine Salzman Award in Quality.
Dr. Myers attended the University of Virginia where she majored in French and minored in chemistry. She attended State University of New York Downstate for medical school, where she was the four-year recipient of the President's Award Scholarship. She completed a five-year combined internal medicine/psychiatry residency at Rush University Medical Center in Chicago, Illinois. During her fourth year, she served as chief resident. In 2012, she completed an endocrinology fellowship at the University of Texas Southwestern. During fellowship, she received a T32 training grant in the area of mood disorders under the mentorship of Dr. Madhukar Trivedi.
It's National Diabetes Month. What do you believe is the most important thing people should know about diabetes and diabetes prevention?
Don't assume that everything is fine because you feel well. Diabetes is one of the leading causes of blindness in the United States. It is very preventable if persons with diabetes (PWD) have dilated retinal exams. This should be done annually by an ophthalmologist who will look at the vessels at the back of your eyes.
 You were involved in a study that explored how telehealth can improve clinical outcomes in Black and Hispanic patients with uncontrolled type 2 diabetes. What did the study find?
Some patients liked telehealth due to the convenience of not having to take off a day from work; they also liked the extra between-care visits that the study provided. Some of the downsides were technology failures, such as poor connectivity or dropped calls.
 Recent studies have shown an increase in diabetes cases after COVID-19 infection and recovery. Have you seen this and do you have any insight on how physicians can mitigate this increase?
COVID has an affinity for certain organs in the body as it enters cells via ACE2 receptors. The endocrine pancreas has ACE2 receptors, thus allowing for COVID entry into the beta cells thus causing hyperglycemia and in extreme cases DKA.
 You began your career as a junior high school math and science teacher. What was the most important thing you learned as a junior high school teacher?
You can have a lasting effect on your students. Twenty years later I have continued to see some of my former students and they can remember something I taught them or tell a funny story about me.
There have been discussions about the importance of the introduction of STEM programs to students from an early age, especially those who are Under-Represented in Medicine (URM). Do you have any thoughts on increasing and introducing careers in medicine for URM communities?
It is important for persons with careers in STEM to mentor, sponsor or hire students from diverse ethnic groups, gender, sexual orientation, religions, etc. We have a diverse group of patients, so we should have a diverse workforce that can care for these patients.
 You studied internal medicine and psychiatry in residency and then completed a fellowship in endocrinology. Can you talk about why you chose these specialties and how they have connected in your practice?
I follow the Engel model in which you address the entire patient, both mind and body. Doing a combined residency allowed me to do this. I have still used these principles today as people with disabilities have co-morbid mood and substance use disorders.
 What are some things that bring you the most joy outside of your work?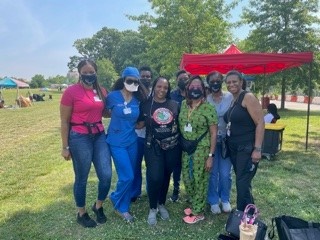 I enjoy spending time with my friends and family, traveling, laughing, working out and learning ASL.
 What is something your colleagues might be surprised to learn about you?
Although I am very sociable, I am really an outgoing introvert.
​
You may also be interested in...