Meet Scharles Konadu, MD, one of the newest members of ABIM's Gastroenterology Board. ABIM Board Certified in Internal Medicine and Gastroenterology, she works with a diverse group of patients as a gastroenterology consultant at Huguley Medical Associates, a multispecialty group in Burleson, Texas. Prior to her current position, she served as faculty and consultant in gastroenterology with Duke University Medical Center in Durham, North Carolina and Duke Raleigh Hospital in Raleigh, North Carolina.
A new mother, Dr. Konadu faced the uncertainty of the COVID-19 virus while pregnant. She tells us about her experiences, what she learned during trips to Ghana and China, and how those trips shaped how she practices medicine.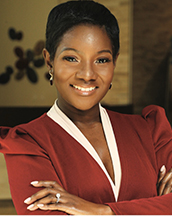 Why did you decide to get involved with ABIM Governance?
I wanted to contribute to my field and community of fellow physicians in a meaningful way. In addition, I wanted to provide a diverse perspective in hopes of changing the way things have been viewed for many years.
Most of us would not think that gastroenterologists would come into contact with many COVID patients. What has your experience been over the past year and what has surprised you?
As a gastroenterologist, I honestly initially thought I would be shielded from the effects of the COVID-19 pandemic and surely did not think I would be caring for any COVID-positive patients. I was, however, quite surprised to be proven wrong very early on.
The most common reason that I was consulted on COVID-positive patients was for endoscopic feeding tube placements. Unfortunately, many young and old patients were suffering the long-term effects of the virus by developing brain damage far after surviving the disease. This was a shocking finding, and the pathophysiology behind it has yet to be fully explained.
How has COVID affected your practice?
I currently am a part of a multispecialty group and serve as an inpatient and outpatient gastroenterology consultant.
At the beginning of the pandemic (and now) the overwhelming influx of COVID patients left us short on essential PPE and bed space. As a result, elective procedures both in the hospital and the ambulatory surgery center were postponed for months. As a primary proceduralist this led to a major decline in cases and thus revenue.
As things opened back up many changes occurred. The need for COVID testing and a proven negative test result prior to proceeding with any elective case; the provision of appropriate PPE, namely N95 masks to safely perform endoscopies (considered aerosolized procedures); and case-by-case review of any patient who was positive with resolution of symptoms prior to proceeding with endoscopy.
I also see a substantial amount of telemedicine office visits rather than in-person when I consider appropriate. And our waiting area can only seat one person at a time.
You are a new mother of a beautiful little girl. How has being a mother changed you as a physician?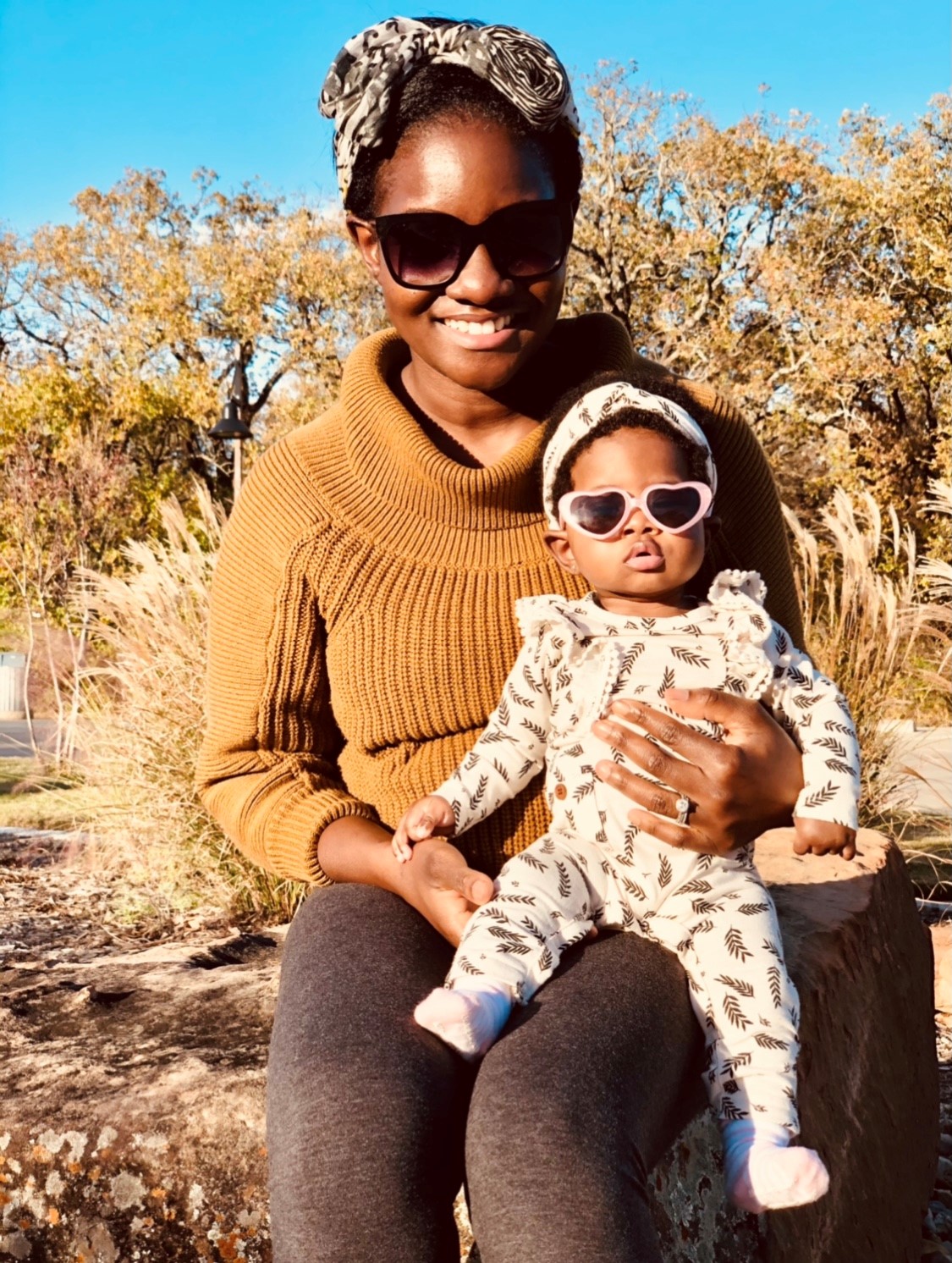 Being a mother has changed everything about me. First, this was my first pregnancy and it just so happened to be as a physician in a global pandemic. What are the odds!
During this trying time, I found strengths in myself that I never knew I possessed.
I found myself at a peculiar crossroads where I remained dedicated to my patients and caring for the sick, whilst also having to seriously consider my own safety in addition to the safety of my unborn child. Every time I entered the hospital, I said a little prayer but always felt satisfaction upon leaving knowing that I helped someone else.
After the delivery of a HEALTHY baby girl I carried an even deeper level of sensitivity for those who were not fortunate to have all their family healthy and happy at the dinner table during special times, like the holidays, or even on a simple weeknight. I always have, but more so now, consider it an honor to care for the sick and have the opportunity to heal.
What advice would you give to physicians who are young mothers?
Your baby is NOT your PATIENT but rather your pediatrician's!
Do not try to solve everything on your own. It's ok if things aren't perfect. No matter what, your child will always view you as their personal HERO as long as you are doing the best you can. And lastly, do not let guilt prevent you from being a good doctor and still being a great mother. You can do both and you can do it exceptionally well.
How do you maintain a good life/work balance?
I try to get home as soon as I can. I finish all my work at WORK and do not let it carry over into my evening time with my husband and daughter. And I simply take pride in the little joys of home life and my new norm. I love pictures and capture as many moments of my family as I possibly can.
You have a passion for global health issues. Tell us about some of your experiences working in Beijing, China and Ghana, West Africa.
I had the privilege of shadowing physicians in internal medicine, and gastroenterology in Beijing as a Duke resident for three months. This was one of best experiences of my life and my very first introduction to endoscopy. They did several endoscopies daily and the majority of them were un-sedated. As a result, the proceduralists had no choice but to be exceptionally gentle and precise with each movement. It was quite fascinating to watch. I also gave weekly lectures to the medical residents who were extremely bright and enthusiastic
I had an ample amount of time to delve deep into the medical and social culture. China has one of the deepest and oldest histories in the world. My philosophy on medicine was shaped further and my style of practice matured as a result.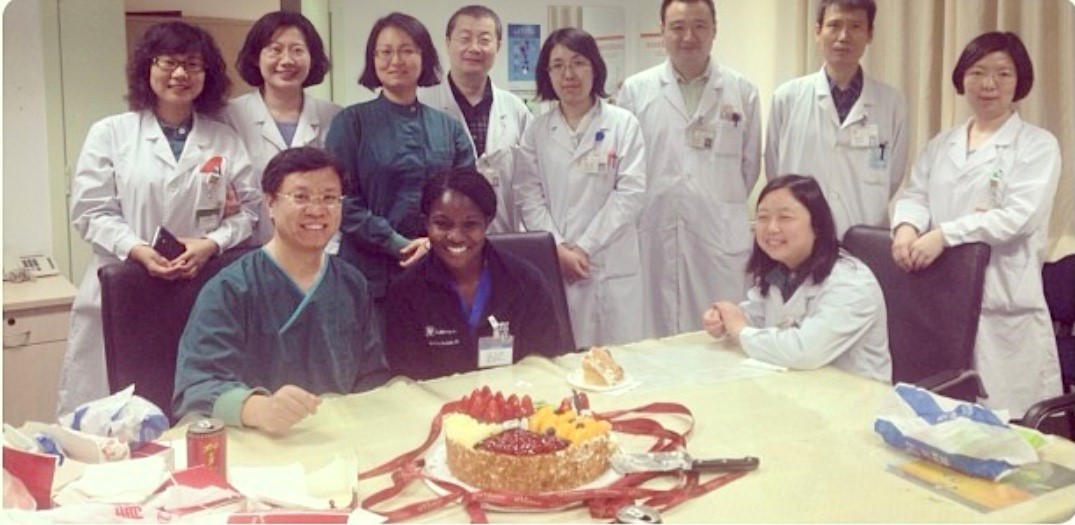 As a first generation Ghanaian American, I was so elated when my fellowship program director approved an elective month in Ghana, West Africa. During my time there, I was able to observe endoscopic cases and take part in outpatient consultations. I learned the value of an astute physical exam and the practice of conservative medicine in a setting that lacked many resources we simply take for granted here. I received an invaluable exposure to tropical medicine. The medical students there harbored such an outstanding fund of knowledge.
I was honored later with the opportunity to lecture on Hepatitis B management at the College of Physicians and Surgeons in Accra, Ghana.
These experiences make it impossible for me to only consider the pathology that exists in the US and have also caused me to heavily anchor my interaction with patients with a deep appreciation for cultural sensitivity.
Other than enjoying your daughter, what do you do to relieve stress after a long day at work?
I have a tight-knit group of super women consisting of physicians, engineers, nurses, mothers and entrepreneurs. Our group's chats are typically my comedic relief throughout the day and night, both at home and work.  We love exchanging stories about our day-to-day experiences. We motivate and encourage each other. I'm so lucky to have a supportive community cheering me on. It's extremely important. 
You may also be interested in...