It is a long journey from the halls of Aga Khan University in Karachi, Pakistan where Maryah Mansoor, MD, once studied to the halls of Christiana Care Health System in Delaware, where she now practices as a board certified internist and rheumatologist.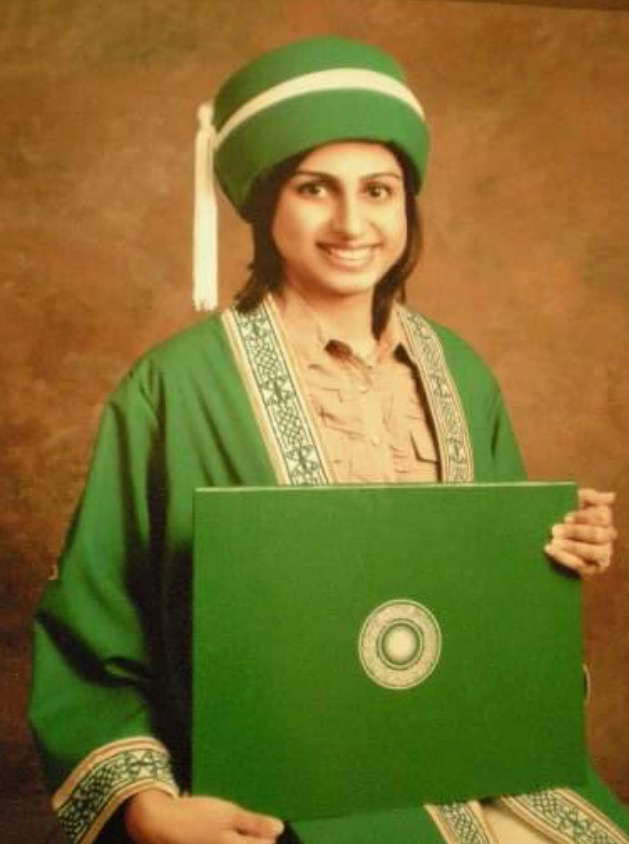 Education has played a central role in Dr. Mansoor's life as a student and now as a teacher. In addition to her rheumatology practice at Christiana Care Health System, she serves as subspecialty education coordinator for internal medicine residents and is also nominated as Clinical Assistant Professor of Medicine at Sidney Kimmel Medical College at Thomas Jefferson University Philadelphia, PA. She is also a Board Member of the Arthritis Foundation Delaware and Fellow Member of the American College of Rheumatology. In addition to her practice and academic career, Dr. Mansoor is an accomplished artist.
This summer, Dr. Mansoor joined the ABIM Rheumatology Board as its newest member and quickly got involved in the standard setting process for ABIM's Rheumatology Certification exam. We interviewed Dr. Mansoor about her experience in joining ABIM's governance and she shared her reflections on her medical career.
Why did you want to serve on one of ABIM's boards?
As an early career physician, I want to be heard. It is a great honor to be chosen to serve on the prestigious American Board of Internal Medicine. After joining, I learned that ABIM is an organization run and led by physicians. The exam question developing process is pretty complex and rigorous. The best thing about serving is you get to meet physicians at various levels in their careers from different institutions and learn that we all have similar frustrations but different solutions to them.
Where did you attend medical school?
I received my medical degree from Aga Khan University with honors in pharmacology and primary health care. Aga Khan University (AKU) has been ranked among the top 100 universities for clinical medicine and among the top 200 for public health internationally in the latest ShanghaiRanking's Global Ranking of Academic Subjects 2019​ released by the Academic Ranking of World Universities (ARWU). AKU is the only university in Pakistan ranked in clinical medicine and public health in the top 500 universities.
What was it like to attend Aga Khan University?
For those of you who do not know about AKU, it was founded in 1983 as Pakistan's first private university. Later it expanded to Kenya, Tanzania, Uganda, followed by Afghanistan and the United Kingdom. I still remember my first day at AKU. I was beaming with excitement.  I was amongst the 88 students who were chosen to get education at one of the world's most prestigious medical colleges. The medical students at the AKU are from different backgrounds, and are all-rounders (from multiple academic disciplines). As medical students, while we studied really hard, we did not miss a chance to have fun. Aga Khan University trained us to be leaders in medicine and surgery. Our alumni can be found at the world's best hospitals and universities, as well as in remote schools and clinics in Asia and Africa.
Where did you study in the U.S.?
I completed my internal medicine residency at Staten Island University Hospital where I was the recipient of a certificate for scholarly activities. I also took electives in rheumatology at Johns Hopkins University Hospital. Then I completed a rheumatology fellowship at Thomas Jefferson University Hospital, with active participation in the Lupus Program and Scleroderma Center, research on sequential autoimmune disease, ultrasound coursework, and electives with the Department of Rheumatology at Children's Hospital of Philadelphia.
How would you compare medical training here and in Pakistan?
In Pakistan, we were trained to practice with limited resources. The patients were poor and were paying out of pocket. Medical insurance was almost not heard of. When I transitioned to United States of America, I had moved to a country that had an organized health care system. Despite its short comings, I could do much more for my patients. However, it frustrated me to see how some physicians wasted resources to play defensive.
What led you to come to the U.S. to study and practice?
If I had to give a simple answer: To pursue the American Dream.
Has it been difficult transitioning to American culture? How has it impacted your interactions with medical colleagues, academics and patients?
While American culture is different from Pakistani culture, the transition was not challenging. Apart from being well read, I was well-traveled and well-trained in medicine. Patients, at the end of the day get to know how well you have cared for them even if you are from a different culture.  I am often encountered with a surprised remark on how, being from Pakistan, my English was so "good." I jokingly tell them that I learned it from Malala Yousafzai.
Why did you decide to become a physician?
I was a natural learner; hence I chose a profession that I was natural at.
What are your thoughts on the role of women in medicine?
Women have made and continue to make vast progress in the field of medicine.  There have been many exceptional female doctors whose accomplishments deserve to be celebrated. Rheumatology is a women physician majority specialty, and I am proud of that!
What was the best advice someone ever gave you about being a doctor?
Do not neglect your health. Put your oxygen mask on first before helping others.
What do you like about being a Rheumatologist?
Physicians from my specialty are often consulted to solve medical mysteries.
As a medical educator, what is the most important thing you want to impart to your students?
"He who asks a question is a fool for five minutes; he who does not ask a question remains a fool forever." – Proverb
Hence I always emphasize, do not refrain from asking questions for the fear of being judged. It is very important to me to see my residents do well. 
Are you involved in research? 
My contributions to medical literature include publications in CHEST, The Journal of Cardiac Failure, Journal of Hospital Medicine, PLOS ONE and Expert Opinion on Orphan Drugs.
My work has been presented at various national and international meetings, including American College of Physicians (ACP) multiple times, American College of Rheumatology, North American Young Rheumatology Investigator Forum (NYRIF), Philadelphia Rheumatism Society, Pennsylvania Rheumatology Society, and Society for Hospital Medicine (SHM). My research posters have secured 1st position at the ACP North Shore LIJ Research Symposium and have been finalists at NYRIF and SHM. 
Do you have other interests aside from medicine?
I like sketching, painting, travel and investing in stocks.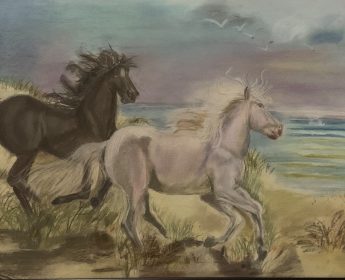 What book are you reading now?
Buffett: The Making of an American Capitalist by Rogen Lowenstein.
What's something your colleagues may not know about you?
I make decent biryani.
You may also be interested in...