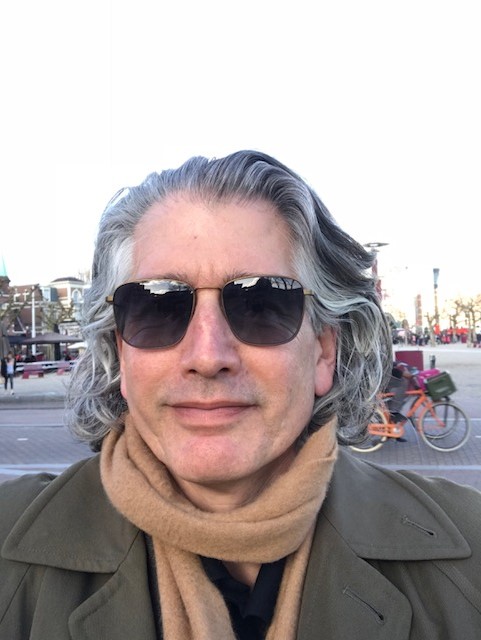 Bruce Leff, MD, is the incoming Chair-Elect of the ABIM Council, and will begin his term in July 2018. He is currently Chair of ABIM's Geriatric Medicine Board and a member of the ABIM Council, and he is board certified in Internal Medicine and Geriatric Medicine. He lives in Baltimore, Maryland, and is Director of The Center for Transformative Geriatric Research and Professor of Medicine at Johns Hopkins Bayview Medical Center, Johns Hopkins University School of Medicine.
ABIM is proud that our diverse governance boards and committees, which include practicing doctors from various backgrounds, regions, practice settings and age ranges who are committed to working with the community to enhance ABIM programs. We invite you to get to know Dr. Leff by reading more below.
Dr. Leff is a board certified internist and geriatrician and Professor of Medicine at the Johns Hopkins University School of Medicine in the Division of Geriatric Medicine and Gerontology. He holds a joint appointment in the Department of Health Policy and Management at the Johns Hopkins University Bloomberg School of Public Health, and in the Johns Hopkins School of Nursing, Department of Community and Public Health.
He is the Director of the Center for Transformative Geriatric Research. His principal areas of health services research relate to the development, evaluation and dissemination of innovative models of health service delivery for older adults, issues related to the care of people with multiple chronic conditions, the development of quality indicators for home-based medical care, guideline development and case-mix issues. He is the author of more than 100 peer-reviewed publications and book chapters. Dr. Leff has a strong interest in health policy and is a recent health and aging policy fellow and has served on multiple National Quality Forum and Centers for Medicare & Medicaid Services Technical Expert Panels. Dr. Leff cares for patients in the acute, ambulatory and home settings. He cares for patients in the clinics, hospital, skilled nursing facility, and home settings.
A member of ABIM's Council, Dr. Leff is Chair of the ABIM Geriatric Medicine Board. He directs the medicine clerkship at the Johns Hopkins University School of Medicine and has received multiple awards for his teaching and mentorship. He is a past member of the Board of Regents of the American College of Physicians, as well as past-President and current board member of the American Academy of Home Care Physicians.
Dr. Leff received his medical degree from the New York University School of Medicine and completed residency in primary care internal medicine at the Johns Hopkins Bayview Medical Center, and a fellowship in geriatric medicine and gerontology at the Johns Hopkins University School of Medicine, in Baltimore.
What drew you to be a geriatrician? 
Like many geriatricians, I enjoyed a strong relationship with a grandparent – in my case, my grandfather. So, I always enjoyed older adults, was comfortable in their presence and appreciated learning from them. On the medical side, I enjoy the complexity of caring for people with multiple conditions, functional issues and social issues. Geriatric medicine requires a highly individualized approach – it may be among the least algorithmic specialties.
What made you decide to get involved in ABIM governance? 
It was a fluke. I was asked to become a member of the home-based medical care test writing committee that the Institute of Clinical Evaluation (ICE) convened. ICE was a short-lived ABIM program that developed non-board-level credentials for areas that didn't quite meet criteria for specialties in the early 2000s. In that experience, I learned a great deal about the challenges of writing high-quality board-type exam questions and the rigorous approach that ABIM took to develop those questions and fair exams. This was about the time that ABIM implemented the self-evaluation modules to accrue Maintenance of Certification (MOC) points. 
When I completed self-evaluation modules as part of MOC, I thought that the questions weren't high quality. I wrote a letter of complaint to the ABIM CEO. In the spirit of no good deed goes unpunished, I was asked to join the Geriatric Medicine Self-Assessment committee and enjoyed that experience a great deal. I was then asked to join the Geriatric Medicine Board Exam Committee. As a member of that committee, we would be briefed on ABIM governance issues, and I developed an interest in that area and then applied to join the ABIM Council.
What are some of your goals as Chair-elect for the ABIM Council?
Support and collaborate with Dr. Jeff Berns, the incoming Chair, and ABIM governance and staff to help ABIM achieve its mission and vision, with continued focus on MOC
Continue to learn more about ABIM as an organization
Help ABIM collaborate with internal medicine professional societies
Why does team care play an especially important role for geriatricians?
Team care plays a crucial role for geriatricians. Addressing concerns beyond the solely medical ones is common in the care of older adults, especially frail older adults. The care of older adults often lives at the intersection of a host of issues – medical, functional status and social. Best care requires addressing all these areas, and that commonly requires expert input from social workers, physical and occupational therapists and others to develop and implement effective care plans.
What is one way that home-based medical care helps the elderly?
Homebound older adults are a vulnerable group that often experiences a constellation of multiple chronic conditions, functional impairment and social stressors. Homebound adults lack easy access to office-based primary care and are among the costliest patients to our healthcare system. Multiple studies show that home-based medical care provided by physician-led interdisciplinary teams improves access to care, improves quality of care, and substantially reduces healthcare costs and utilization. 
What is something that is particularly fulfilling and uniquely special about your relationship with your patients as a geriatrician?
I love the stories that patients tell me about their lives – all the challenge they have faced, all that they have overcome, all that they love and value. Their resilience is inspiring.
What is the proudest moment of your career thus far?
After my fellowship, I joined the US Army as a medical officer – an internist. I was stationed at the main Army hospital in South Korea. The hospital was the main referral center for US Army personnel and their families in South Korea, but would have looked like many community hospitals in the US. We had family medicine, internal medicine, pediatrics, OB GYN, general surgeons, orthopedic surgeons, an ophthalmologist and an otolaryngologist – no other specialists. As internists, we had both primary care and consultation clinics, ran a TB clinic, the inpatient medicine service, and the ICU. I learned to do stress tests and other procedures. When we were on call, we were basically on call for the whole country, and there were many very stressful nights when  my colleagues and I were someone's last best hope. Getting patients through some of those nights are among my proudest moments. Another was opening the envelope with the letter from ABIM telling me that I had passed my board certification exam!
You may also be interested in...