Asher A. Tulsky, MD, is the incoming chair of the ABIM Internal Medicine Board, and will begin his term in July 2018. He is board certified in Internal Medicine and is Director of Resident Development at Boston Medical Center in Boston, Massachusetts. He is Associate Professor of Medicine at the Boston University School of Medicine.
ABIM is proud that our diverse governance boards and committees, which include practicing doctors from various backgrounds, regions, practice settings and age ranges who are committed to working with the community to enhance ABIM programs. We welcome you to get to know Dr. Tulsky by reading more below.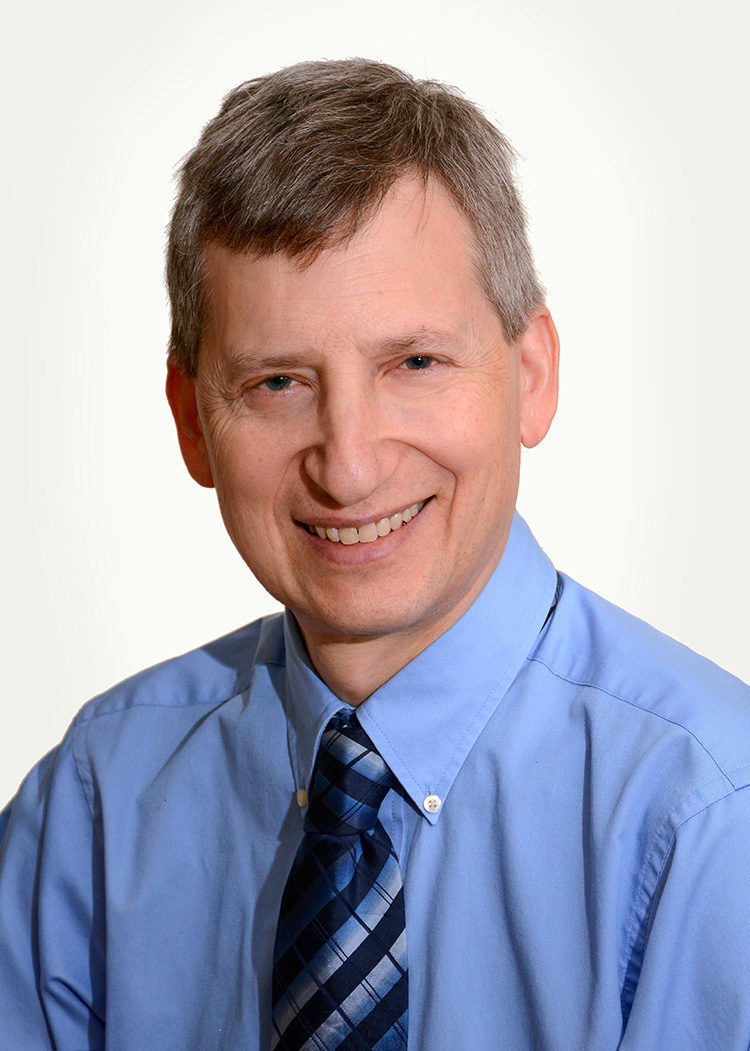 Previously, Dr. Tulsky was associate program director at the University of Pittsburgh Internal Medicine Residency program, directed their community-based residency program, established and directed the International Scholars Program for gifted and accomplished international medical graduates pursuing academic medicine careers and was the principal consultant in a collaboration between the University of Pittsburgh and the Teine Keijinkai Hospital in Sapporo, Japan, in establishing a U.S.-modeled internal medicine residency program.
Prior to joining the ABIM Internal Medicine Board, Dr. Tulsky served for eight years on the ABIM Internal Medicine Board Exam Committee. He is also an active member of the Association of Program Directors of Internal Medicine.
Dr. Tulsky earned his medical degree from the Chicago Medical School, completed internal medicine residency training at the Michael Reese Hospital and Medical Center in Chicago and fellowship in general internal medicine at the University of Rochester School of Medicine and Dentistry.
When did you know you wanted to be a physician?
I grew up in a medical family with both of my parents being physicians. Being somewhat rebellious in my youth, I figured I would do anything but medicine and shortly after college explored the recreation industry (e.g. ski mechanic, sailboat sail repair) but recognized I wanted to do something that was really meaningful to me and where I could have a significant societal impact. I think the extra couple of years of maturity allowed me to explore my medical roots a little more carefully and took a job as an operating room tech. This led me to attend night school for my pre-med requirements (I was a comparative literature major) while working and ultimately to apply to medical school with a sense of purpose. This is why I have always been a big proponent of "gap years" after school when students are uncertain of where to go next.
What interested you about the field of internal medicine?
My dad was an OB/GYN and he always glorified surgery as the real medicine, so maybe it was still my rebellious soul but I also grew up with a strong sense of social justice and interest in the care of vulnerable populations. I was much more attracted to the idea of being a primary care doctor and so the decision was really whether to consider family medicine. I jettisoned that idea when I realized I wasn't enamored with caring for kids and had no interest in obstetrics (sorry Dad). I also had a role model who was a close family friend who was an internist, and I thought what he did was so cool. He knew his patients so well and so effectively integrated the medical diagnostic with the psychiatric. I actually did consider psychiatry, but I would have missed interacting with patients as part of the physical exam.
What is your favorite aspect of the work you do? And what is your least favorite aspect?
Half of my time is spent in clinical care—mostly in primary care—but I also do 4-6 weeks of hospital medicine a year. The other half of my job is with the internal medicine residency program at Boston University. I, of course, love the care of patients and relationships I have developed over the years, but the other part is working with residents and medical students. There is true joy in sharing discovery with younger learners and instilling the same passion I have for patient care. I am particularly excited in my current role in helping foster the professional growth of residents through a coaching program we recently started. I also work with residents who are struggling academically and have been tremendously rewarded by the success our team has had in helping get them back on track.
My least favorite part of my work is probably no different than any other physician. The EMR and all of the documentation requirements as well as the Relative Value Units (RVUs), session counts and other measures that are tracked really take away from the joy of my clinical sessions. Spending my evenings completing my documentation begins to wear thin after a while.
How did you become involved with ABIM?
At a national professional meeting, a colleague of mine asked if I would be interested in joining the Internal Medicine exam committee which she chaired at the time. This committee is responsible for creating the questions that appear on both certification and Maintenance of Certification (MOC) exams. This set in motion eight years of work with the Internal Medicine certification and MOC committee that has been one of the most engaging activities of my career. Contrary to many people's beliefs, everyone on the committee is an active practitioner and, as each works in different healthcare environments, they bring different perspectives. Every question was thought out as to whether it was reasonable for the general internist to know and whether it was important. During my time on the committee, I really began to appreciate the value ABIM brings to maintaining standards for our profession and the thoughtful and committed people who work there. When an opportunity came to join the specialty board as a member, I thought it would be a great opportunity to continue my service with the ABIM and have an impact from both the perspective as a clinician and of the trainees I help prepare for practice.
What goals do you have as the incoming ABIM Internal Medicine Board Chair?
I'm hoping to revisit the procedural requirements of the ABIM for certification. Some years ago, procedural requirements were eliminated for LPs, central lines, para and thoracentesis as these were not routinely performed by internists. There are still some required procedures including IVs, venous blood draws and ABGs that are not routinely done in practice by internists and I think we need to look carefully at whether these should continue to be required.  
My biggest goal though is to continue the ongoing effort by the ABIM to engage the internal medicine community to appreciate the value of certification and making the process a less onerous and more seamless part of what they do. It's really a tough time for internists and all physicians who are asked to do more with while nothing else is taken away. ABIM, under Dr. Richard Baron's leadership, has done an amazing job considering where we were a few years ago but it's a work in progress that requires collaboration, creativity, communication and relationship skills to continue the co-creation process.
Can you talk a little bit about your work to bring help international medical graduates pursuing academic medicine careers?
I have long history of working closely with international medical graduates (IMGs), having been a program director for a community-based program that primarily recruited IMGs and have always been a strong advocate. In 2000, I established a program at the University of Pittsburgh called the International Scholars Program that combined both clinical and research training. The program was extremely successful and continues today. Medical school graduates are recruited from all continents who have a demonstrated commitment to research. They complete board eligible internal medicine residency training and obtain a certificate in clinical research through the Institute for Clinical Research Education at the University of Pittsburgh. Most of the graduates go on to subspecialty training and many subsequently to academic careers. The value of international medical graduates to both the clinical need and academia is clear. Unfortunately, we are seeing a drop off nationally of IMG applicants thought due to recent immigration and visa policy changes that threaten this valuable resource. (Read a 2017 statement from ABIM on proposed policy changes.)
What do you think some of the most important issues that face today's medical trainees/residents?
I think burnout has been a major concern among trainees and those of us working with them. Work compression, which is the increased amount of both direct and non-direct patient care that must be accomplished in less time, wears on even the most resilient of people. Studies show that residents spend only a quarter of their work day on direct patient care with the rest of the time spent on a computer. The most rewarding part of their job actually feels like it gets in the way of getting their work done. Despite the recognition of this being a problem for several years now, we haven't seen the level of burnout decreasing, particularly as hospitals are under increased pressure to discharge patients, which falls to the residents. At a recent national meeting of internal medicine program directors when a plenary speaker asked how many of them had been asked to cancel teaching conferences on a high census day to expedite discharges, virtually every hand in the (very large) room went up. This is a problem.
Debt continues to be an issue, with the average resident owing over $160,000 as they graduate from medical school. It drives their choice of specialty and increases their stress as they go out into practice, particularly as they are starting families.
What has been one of the proudest moments from your career so far?
It's hard for me to identify any specific moments. The kind of thing that moves me the most is when I run into a former resident who comes up and tells me how much they appreciated the training they received, or they remind me of something I taught them that they haven't forgotten. In my current role, I work with residents whose clinical or academic performance is below the expected level and when they succeed either due to my efforts or those of the team I helped assemble, that is one of the most meaningful things to me.
Aside from medicine, what are your other interests?
I was an avid road cyclist until I moved to Boston two years ago and for a variety of factors haven't gotten back to it, though it's on my list for this spring. I read non-medical books voraciously, both fiction and non-fiction (histories and biographies are high on that list). I like to cook and prepare most of the dinners in our home. I find it a great way to decompress after a workday and be a little creative.
You may also be interested in...