Increasing the diversity of voices within the medical community is important.  More women and minorities are becoming physicians, medical researchers and health care leaders than ever. ABIM is proud that our governance consists of practicing doctors from various backgrounds, regions, practice settings and age ranges. But as a medical community, there is still work to be done.
On June 13, National Institute of Health (NIH) Director, Francis S. Collins, announced that he would no longer participate in speaking events featuring all-male panels. In a statement on the NIH website, Collins said, "I want to send a clear message of concern: it is time to end the tradition in science of all-male speaking panels, sometimes wryly referred to as 'manels.' Too often, women and members of other groups underrepresented in science are conspicuously missing in the marquee speaking slots at scientific meetings and other high-level conferences."
I cannot agree more. That's why, as the leader of the largest physician certifying board in the country, I am accepting Mr. Collins' challenge for other leaders to do the same.
It's important for leaders across health care to recognize that the burden of making inclusion happen should lie squarely on those of us who already have some sort of power and privilege to wield and not on the historically disenfranchised.
Just last year, we were hosting the annual Liaison Committee on Certification and Recertification in Philadelphia. During this meeting, we host a town hall session where a panel of our governance members answers questions from medical society staff. When the conversation turned to diversity in health care, we were quickly and painfully aware of how homogenous our panel was – consisting of only white males.  In the staff debrief immediately following, we agreed to make sure that it didn't happen again by being more intentional about who we ask to participate in our panels to ensure proper representation of our community and of the true composition of our boards and committees.
I am reaffirming this commitment now, publicly.
Striving for more diverse representation in all that we do has been a priority for us, and we regularly look for new voices to bring to the table – as with our IM Summit in May.
Join us in taking a stance for inclusion across all aspects of health care, from medical research to the exam room.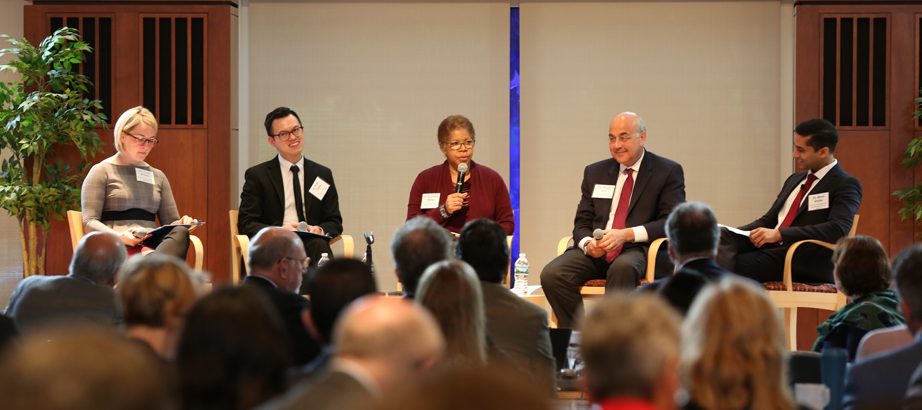 As the leader of the largest physician certifying board in the US I accept this challenge! @ABIMcert is committed to governance that reflects the diversity of the communities internists serve. Invite ABIM leaders to accept the challenge too #ByDoctorsForDoctors @DrSuzyFeigofsky https://t.co/c5mamGYtae

— Richard Baron (@RichardBaron17) June 13, 2019
You may also be interested in...