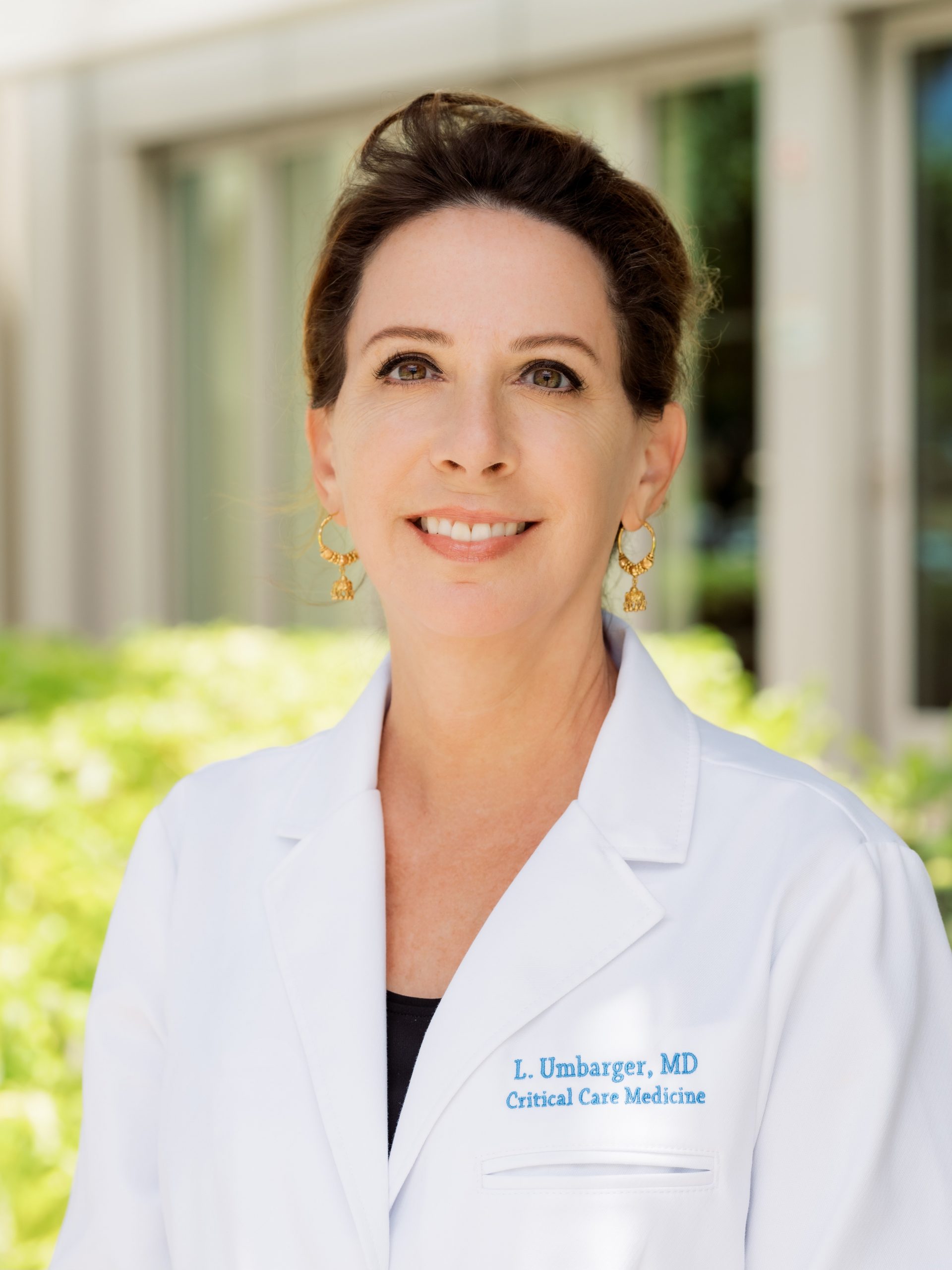 Lillian A. Umbarger, MD, is an intensivist in Honolulu specializing in adult critical care and pulmonology. She is triple boarded in internal medicine, pulmonary disease and critical care medicine, and is finishing a master's degree in ethics. She spoke with ABIM about working with a multicultural population in a tropical climate.
Please tell me a little about yourself and your path to Hawaii.
I grew up in Michigan and went to medical school there. While in medical school I met my husband, who is originally from the Philippines. When we graduated, he suggested we move to Hawaii, because he wanted to be in a place where he could surf and live where people looked like him. Moving from the Philippines to Michigan wasn't easy for him or his family and he wanted to be in a place with more Asian American Pacific Islanders (AAPI).
We've lived here for 30 years, except for our time on the east coast for fellowships. The fellowships were great opportunities and I enjoyed them, but we always knew we'd come back.
Hawaii is a spectacular place, physically beautiful, but beyond that the people are amazing! I've been here 30 years now, and the people never fail to astound me. Its multicultural heart has a strong sense of that the Native Hawaiians would call ohana, which means family. Our son was born here, and it's been so wonderful for him to grow up in this diverse place. He's technically biracial, but in Hawaii, so many people are mixed race that he has never known racial tension or experienced negative feelings about being different because of who he is. He was unaware that there were places where there is tension over racial differences and that is not something most people can say. Hawaii is an example of how people from different religions, nationalities and cultures can live harmoniously together. It's been a joy and an honor to serve here.
What was the biggest surprise when you first started practicing in Hawaii?
The biggest surprise was how I had to rethink everything about how I was raised. I had to learn to understand how cultures, languages and religions blend in Hawaii and understand that not everyone lives the way I was raised or has the same values. I knew it was important that I be pono, (a Hawaiian word meaning "in harmony with everything") to be respectful of the people l treated. I have always known I am a visitor here; I am a guest, and it is my responsibility to learn as much as I can and show my respect for the culture and the people of Hawaii. Thirty years later, my blood pressure is much better, I am comfortable and at home here. I appreciate all the beauty Hawaii has to offer and feel very lucky.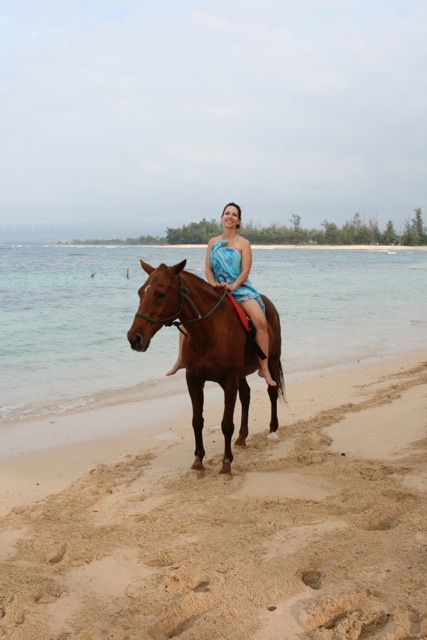 You work with a very culturally diverse population. What lessons have you learned and incorporated in your practice that would be helpful for other physicians working with diverse populations?
The biggest thing I learned is that you need to meet people where they are. For example, when I have a death or dying talk with the family of a critically ill patient or the patient themselves, it may be very different than a talk I might have with a family or patient on the mainland. You can't make assumptions; you need to meet people where they are and take culture and religious beliefs into consideration. In some Asian populations, a sick person may not be as interested in extending their life as they are in going home and speaking with family and community about the best solution for both family and community.
Some might consult with their cultural elders or church leaders to have group discussions about their situation—it's a unique version of shared decision-making. On the mainland the emphasis is often on the individual and their autonomy, making sure the individual has the information needed and understands their options. But it's important to keep in mind that there is more than one way to approach things. It's important to respect the culture and people you work with—to take the whole person into consideration and respect how they go about making decisions that are best for them.
As a doctor, I know that hospitals don't always have the same way of doing things or the same thinking as patients. There is a practice among Native Hawaiians where after a baby is born, the placenta is taken deep into the forest and buried. It is a long, beautiful tradition that connects the child to the land, something that is very important to Native Hawaiians. In modern times, hospitals labeled placentas as biological waste. They wouldn't allow mothers to leave with them, which was very distressing for the families. Some years ago, Native Hawaiians won the right to change how hospitals label placentas so now mothers can leave the hospital with the placenta for the traditional ceremony.
Western medicine and thinking are not always in sync with different cultures and it's important to keep that in mind and try to be open to what your patient needs.
Are there specifics about the challenges of working with the AAPI population that you were surprised by, such as specific health inequities?
Pacific Islanders have higher rates of renal failure and cancer. General diagnosis can be very challenging because you are going to see illnesses here that you won't see in mainland cities. You must be very alert to possibilities when the patient comes in and consider things you would not expect to see.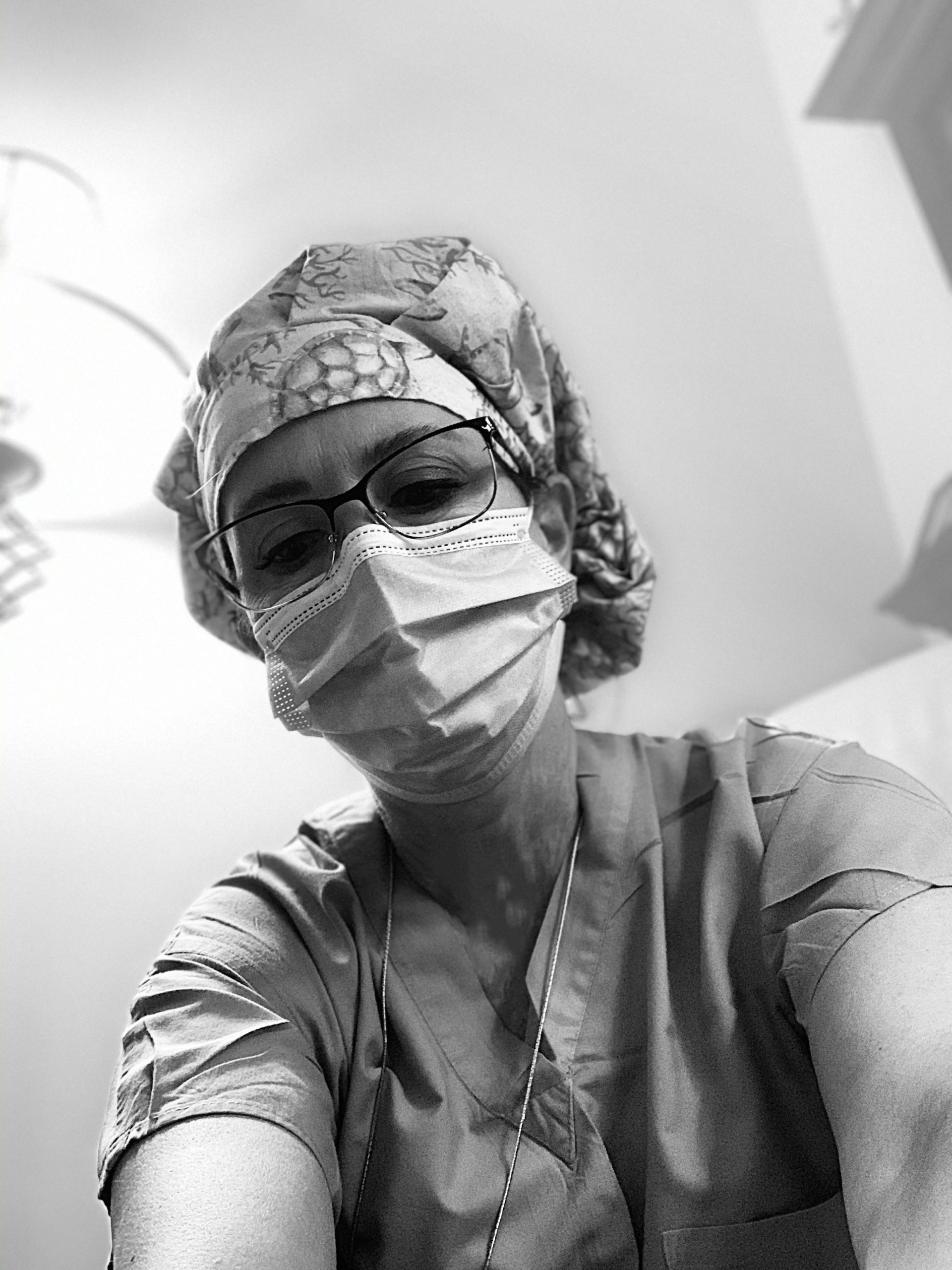 Often, we see kidney or cancer patients when they're in advanced stages because of a lack of access to care. It can be challenging to get them the care they need if they live on the neighbor islands or in remote places. Dialysis three times a week can be very difficult because they may not have easy access to transportation. Getting cancer patients to the most advanced hospitals may require putting them on an airplane, figuring out where they can stay while getting treatment, arranging for family members to get there, and finding a place for them to stay so they can support the patient. It requires dedicated, compassionate hospital administrators and building trust in the communities, so they come for the treatment. You must keep going back into these communities, so they see you as someone who is invested and dedicated to them and understands their culture and way of life.
We do that in several ways. On Martin Luther King Jr. Day, the physicians in my hospital would go out to do community work. My family's favorite is to help in the taro fields. The day begins with a Hawaiian practitioner asking permission, in a chant, to go out on the land. Then we're out there, in mud up to our waists, pulling out plants, working side by side with the community. It's really a lot of fun.
Everyone goes to multicultural events throughout the year like Chinese/Lunar New Year celebrations, Bon dances, Memorial Day/Shinnyo lantern-lighting ceremonies and Celebrations of Life paddle-out ceremonies (to scatter ashes and flowers in the ocean). People see you are out there with them, that you live with them and value their culture and it's wonderful.
Things must have been very difficult during COVID. Did you face issues with misinformation in the community?
That was such a difficult time. Many Pacific Islanders live in multi-generational dwellings where social distancing was difficult and COVID ran through these communities like nobody's business. They couldn't isolate and it was just devastating. Our ICU was full, we ran out of equipment, ran out of oxygen—we are an island in the middle of the ocean, and we have everything shipped in, including oxygen. It was a terrible time.
In terms of misinformation around the vaccine, yes, there was a lot of hesitancy when it was first available, but it's so complicated. There is mistrust in many populations based on a long history and the mistrust is not unfounded. We used our community ties to go out to the people, we talked with them and tried to get as many people vaccinated as we could. It was a matter of going to them where they were and doing the best we could. As a physician, you do the best you can with what you have and hope that people will know your intentions.
A kind social worker took me under her wing when I first arrived and helped me to reshape the way I did things. She reminded me to be polite, not to talk so fast, not to drive so fast, and to slow down and listen. It's a different way of life. The people of Hawaii are an open-minded people. If they see you're trying, they'll help you as much as they can. And I think building that trust is the key to providing good care to the people of Hawaii. Trust plus being open to other cultures, values and community needs may be the key to providing the best care possible in any community. Hawaii could be the model for so many other places, they do it so well.
You may also be interested in...