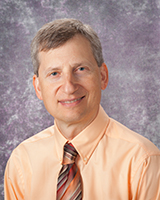 The Internal Medicine Board held its spring meeting on Wednesday, May 24, 2023. The agenda provided an opportunity to update the Specialty Board on activity at ABIM and allowed for discussion of pressing issues in the field. The Internal Medicine Board was joined by guests from the American College of Osteopathic Internists (ACOI), the American College of Physicians (ACP) and the Society of Hospital Medicine (SHM).
The following is a summary of the spring meeting.
Conversation with the President
Prior to the meeting, members and guests of the Internal Medicine Board received a video update from Richard J. Baron, MD, MACP, President and Chief Executive Officer of ABIM and ABIM Foundation, highlighting progress and inviting discussion from the Specialty Board on some of ABIM's leading priorities, including:
The release of the first Longitudinal Knowledge Assessment (LKA®) quarterly formative score reports to more than 28,000 diplomates who completed the fifth quarter of their five-year LKA cycle. The score reports are designed to let participating diplomates know how they are performing relative to the passing score and help identify any areas they may want to focus on in their future studies.
Ongoing work in diversity, equity and inclusion (DEI), such as performing differential item functioning analysis of assessment items, developing health equity content in different disciplines, and co-funding health equity projects for residencies.
Developments from the ABIM Board of Directors' strategic planning work, such as exploring how new technologies like artificial intelligence (AI) and machine learning may help ABIM work more efficiently and develop better programs for physicians.
Further discussion arose around misinformation and Dr. Baron provided some detail around ABIM's strategic approach in partnership with other organizations. He noted that the health care system must work on building trust in order to foster publicly perceived legitimacy and authority, and that the ABIM Foundation is working on this.
There was also some discussion around the LKA and ABIM's outreach to the very few participants who are not meeting the participation requirement. Dr. Baron explained that the number of diplomates enrolled in the LKA who are not engaging with it at all is comparable to the number of individuals who enroll but do not actually sit for the Traditional, 10-Year Maintenance of Certification (MOC) Exam. ABIM sends multiple communications to these individuals and, if the LKA participation standard is not met, offers a grace year during which a diplomate may remain reported as certified, but must pass the Traditional 10-year MOC Exam within that year.
Misinformation and Implications for Internal Medicine
The Specialty Board held an open discussion on the implications of misinformation for the discipline of internal medicine, including its effects on patient care, in order to contribute to ABIM's ongoing strategic conversations about the issue. In discussion, the group's comments fell into two themes:
Misinformation surrounding vaccines and COVID-19, including distrust of vaccination which has led to increased mortality and morbidity. Some patients believe vaccines commonly cause severe side effects, such as infertility, or may even be lethal. Members of the Specialty Board posited that increasing numbers of pediatric patients who are unvaccinated and a resurgence of childhood diseases like polio has not been enough to make people who are opposed to vaccines reconsider their viewpoint.
Patient skepticism and misinformation about alternative medicine, such as the use of supplements and non-evidence-based therapies. Some patients are not open to discussing certain topics, placing an increased burden on physicians. Members of the group also noted examples of patients who stop taking their prescriptions, instead choosing supplements and alternative treatments, looking for a cure to longstanding problems.
Special Consideration Pathway Pilot Program for International Medical Graduates Who Meet ACGME's Exceptionally Qualified Candidate Criteria
The ABIM Council—which comprises the chairs of the individual specialty boards and advisory committees, as well as public and patient members—is exploring the idea of pursuing a pilot program to create a pathway to initial certification and MOC for international medical graduates (IMGs) who have completed their internal medicine training in another country and then completed accredited fellowship training in the U.S. The Accreditation Council for Graduate Medical Education (ACGME) has established criteria for exceptionally qualified internationally trained residents to enter accredited fellowship programs and continue if they are successfully assessed on the core competencies of ACGME and the American Board of Medical Specialties (ABMS). Physicians with that training background are currently ineligible for certification/MOC because their residency training is not ACGME-accredited.
Using the principles of competency-based medical education, a pilot would offer the opportunity to assess the knowledge and skills of physicians who have successfully completed their accredited fellowships as a pathway to initial certification eligibility in Internal Medicine and the subspecialty of their fellowship. Like other ABIM diplomates, physicians in the proposed pilot would need to pass the ABIM Internal Medicine Certification Examination to be eligible for subspecialty certification.
The Specialty Board discussed the proposed pilot and raised concerns about the alignment of training programs in other countries to core competencies, the possibility of individuals completing a subspecialty fellowship but practicing only in general internal medicine, and the potential for added pressure on program directors. However, most of the group expressed favor for the new special consideration pathway for exceptionally qualified IMG candidates with some safeguards in place, such as including in the pilot some physicians who have already trained with this background in the recent past.
Update on Inpatient-Focused MOC Assessments in Internal Medicine
Beginning at its spring 2022 meeting and continuing after an extensive community vetting at its fall 2022 meeting, the Internal Medicine Board discussed expanding access to inpatient-focused MOC assessments (the LKA and the Traditional, 10-Year MOC Exam) in internal medicine based on an increase in the number of newly certified physicians choosing to practice hospital medicine and a lower number of late-career physicians who are instead practicing increasingly in an outpatient setting. An article with detailed information appeared in Annals of Internal Medicine last July. Within ABIM's diplomate population, only those who are participating in the Focused Practice in Hospital Medicine (FPHM) MOC program have had access to such an assessment. In December, ABIM announced that it would be launching new Internal Medicine Inpatient-Focused assessments in 2024, designed for those who practice primarily in an inpatient setting.
The Specialty Board received a brief update on the inpatient-focused assessments and the proposed retirement of the FPHM program. The majority of diplomates practicing inpatient care have not been participating in the FPHM program, likely due to perceived barriers. The proposed change is intended to expand access to the inpatient assessments to any eligible diplomate already certified in Internal Medicine, including hospital-based subspecialists who were excluded from FPHM participation. At the end of June, ABMS approved the recommendation of the ABMS Committee on Certification to formally retire the FPHM credential and diplomates were notified in July with details about their options going forward. Full details can be found on the ABIM blog and a list of FAQs on the website.
ABIM's Approved Quality Improvement Program
The AQI Program is the process through which ABIM recognizes externally developed quality improvement activities that physicians are doing in practice. It also allows diplomates to earn MOC points for activities that support their local improvement priorities. Approved activities grant 20 MOC points to physicians who meaningfully participate in the activity. The Specialty Board received information on two new activities for consideration: the Quality Improvement in Transitional Care and the Quality Improvement in Annual Wellness Visits, both submitted by Aledade, a physician-led Accountable Care Organization, and recommended for approval by members David Pizzimenti, DO, and Stefanie Brown, MD, respectively. After a brief discussion, the Internal Medicine Board approved both AQI proposals for MOC credit.
ABIM welcomes proposals from sponsors that may include medical specialty societies, hospitals or departments within hospitals, medical groups, clinics or other health-related organizations that wish to approve a single activity. Organizations with a QI activity to submit to ABIM for recognition as MOC credits are encouraged to:
Specialty Board Oversight of Assessments
The specialty boards that oversee each discipline of internal medicine are responsible for reviewing and approving the assessment blueprints and standards for certification, MOC and the LKA. Each spring, the specialty boards review data related to the population of new graduates entering the discipline, diplomates maintaining their certification, workforce information, and assessment performance trends and feedback. Periodic review of these data helps to inform the specialty boards' assessment decisions. The Internal Medicine Board discussed assessment data in the discipline and provided feedback to ABIM staff about which data were most helpful for ongoing oversight of assessment. Some of the data the Specialty Board reviewed are publicly available on ABIM's website, including:
Staff outlined the need for physicians to join the Item-Writing Task Force—the group responsible for writing all of the content for the LKA and the Initial Certification and Traditional, 10-Year MOC exams in each specialty. A complete list of openings can be found online. The Specialty Board discussed this further as well as ways to continue engaging item-writers, such as facilitating in-person meetings, and staff noted that preliminary inquiries show item-writers are satisfied with their experience and proud of their role. Members of the Specialty Board who previously served on the Item-Writing Task Force reported that it was a valuable and meaningful learning experience and noted that volunteers receive 20 MOC points per year of participation.
The Specialty Board and guests also heard some information about the LKA. To date, 83% of internal medicine diplomates with an assessment due in 2023 have chosen the LKA to maintain certification. Staff also confirmed that data gathered over the first year of the LKA's availability indicate that most questions on the LKA are answered in under two minutes.
Supporting a Quality Agenda in Internal Medicine
In late 2021, ABMS—which comprises 24 medical certifying boards in the U.S., including ABIM—published new standards for continuing certification. The standards include a requirement for member boards like ABIM to facilitate the development of a discipline-specific quality agenda. Richard G. Battaglia, MD, FACP, ABIM's Chief Medical Officer, spoke to the Internal Medicine Board about the new standard. He emphasized that this standard is not resulting in an individual diplomate requirement to complete quality improvement activities for ABIM MOC. Dr. Battaglia invited the group to discuss how they envision ABIM engaging external stakeholders to identify issues that can serve as elements of a mutually agreed quality agenda in the discipline and the role the Specialty Board can play in this process.
When asked about physicians engaging in quality improvement, Dr. Battaglia further noted that there has not been an increase in this year over year. He clarified that the new standards go into effect in 2024.
Communications and Governance Engagement
John Held, Senior Director of Communications, and Peter McConnell, Program Manager for Governance and Medical Society Communications, updated the Specialty Board on ABIM's ongoing communications work with Governance (the ABIM Board of Directors, ABIM Council, Specialty Boards and Advisory Committees, and Approval Committees) and invited Specialty Board members to participate in engagement work. The communications team regularly engages ABIM Governance members to help give diplomates a better understanding of the individuals representing their interests in each discipline, and to help the community better understand the value of certification.
Specialty Board members provided feedback about how they could continue to take an active role in ABIM's communications initiatives with diplomates, the medical community and the public, such as through media interactions, the ABIM blog and working with their colleagues and medical societies.
Internal Medicine Blueprint Review
Jeremy Dugosh, Ph.D., Vice President of Test Development at ABIM, gave the Specialty Board an overview of the Internal Medicine Certification Examination Blueprint, the blueprint review process and a new blueprint review tool now in development.
The Approval Committees within each discipline are charged with conceptualizing and reviewing the blueprint as an integrated whole, and recommending changes to the Specialty Boards. (For details on how ABIM develops exams, visit the website.) The Specialty Boards approve, adjust or decline changes with the opportunity to provide feedback about the importance of a given topic in clinical practice. As an essential part of the process, all Internal Medicine diplomates are invited to review proposed changes and provide feedback and commentary using a structured blueprint review over a designated period of time in order to make the blueprint more relevant to practice. The structured blueprint review for Internal Medicine is scheduled tentatively for 2024 and diplomates will be notified when the opportunity to provide feedback is available. Dr. Dugosh explained that minor adjustments can be made in between structured reviews, but cautioned against this as it would not provide diplomate input the way the structured review does. The new blueprint review tool is being designed to allow for the review of the whole blueprint as well as adjustments on a smaller scale as needed by assigning temporary blueprint ratings.
Update from the Internal Medicine and Hospital Medicine Approval Committees
Heather L. Heiman, MD, University of Illinois College of Medicine; Chair of the Internal Medicine LKA Approval Committee
Benjamin A. Hohmuth, MD, Geisinger; Chair of the Hospital Medicine Traditional, 10-Year MOC Exam Approval Committee
Jensa Morris, MD, Yale New Haven Hospital; Chair of the Hospital Medicine LKA Approval Committee
John A. Raimo, MD, Long Island Jewish Forest Hills; co-Chair of the Internal Medicine Traditional, 10-Year MOC Exam Approval Committee
Rachel P. Simmons, MD, Warren Alpert Medical School; co-Chair of the Internal Medicine Traditional, 10-Year MOC Exam Approval Committee
The Internal Medicine Board works with four approval committees responsible for approving all assessment content and maintaining the assessment blueprints in their discipline: two dedicated to Internal Medicine and two dedicated to Hospital Medicine. Within each specialty is the Traditional, 10-Year MOC Exam Approval Committee (which also deals with the initial certification exam) and the LKA Approval Committee. The chairs of the committees reviewed their committees' activities to date, including the number of assessment items reviewed and approved, which Dr. Hohmuth remarked is improving under the new model of the Item-Writing Task Force that writes assessment content and the Approval Committees that review and approve it. Information about openings on the Item-Writing Task Force and applications can be found online.
In Closing
The Internal Medicine Board values the feedback and commentary of the entire medical community, including diplomates and society partners.
Do you have any questions? Are you interested in getting involved?
If you have questions after reading this report, please connect with us through the following channels:
You may also be interested in...