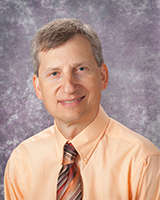 The Internal Medicine Board held its fall meeting on Thursday, November 17, 2022. The agenda provided an opportunity to update the Specialty Board on activity at ABIM and allowed for discussion of pressing issues in the field. The Internal Medicine Board was joined by guests from the Alliance for Academic Internal Medicine (AAIM), the American College of Physicians (ACP), the Society of General Internal Medicine (SGIM) and the Society of Hospital Medicine (SHM).
The following is a summary of the fall meeting.
Leadership Update
Richard J. Baron, MD, President and Chief Executive Officer, ABIM
Dr. Baron presented an overview of ABIM's progress on a number of fronts since the Internal Medicine Board met in the spring, including:
Longitudinal Knowledge Assessment (LKA®), noting that enrollment for the LKA opened December 1 in all specialties for physicians with an assessment due in 2023. The LKA is now available in three new specialties: Critical Care Medicine, Infectious Disease and Pulmonary Disease.
ABIM's concentrated efforts in advancing diversity, equity and inclusion (DEI) work streams, including research, listening sessions, staff trainings, cultural celebrations and analysis of ABIM's programs and services, while addressing any inequities discovered.
The ongoing campaign against medical misinformation, which remains a growing concern in the medical community. ABIM is actively working with organizations across the House of Medicine to build a comprehensive approach identifying strategies and tactics that can be employed to battle misinformation and promote accurate information.
Diversity, Equity and Inclusion (DEI) Update
The Internal Medicine Board received an update on ABIM's DEI work from Lorna Lynn, MD, Vice President of Medical Education Research; Kelly Rand, MA, CPH, Manager of Diversity and Health Equity; and Pamela Browner White, Senior Vice President of Communications and Chief DEI Officer.
Ongoing work in DEI includes a pilot program incorporating differential item functioning analysis in ABIM assessments, design of a study investigating the impact of patient race and ethnicity identifiers in assessment items, developing health equity questions and reporting on the demographic characteristics of the internal medicine workforce.
In response to the presentation, Specialty Board members discussed the relationship between health equity assessment questions and training in the DEI space: training in DEI will enable physicians to be successful in answering health equity questions and including this content on assessments will influence training. Dr. Lynn pointed out that ABIM and the other primary care boards—including the American Board of Pediatrics and the American Board of Family Medicine—are interested in working together to create health equity content.
Dobbs v. Jackson: Implications for Internal Medicine
The Internal Medicine Board held an open discussion on the implications of the 2022 Dobbs v. Jackson Women's Health Organization ruling for internal medicine, specifically those areas under the oversight of the Specialty Board, including training, assessments and stakeholder relationships within the internal medicine community.
Members of the Specialty Board offered a variety of points for consideration, such as:
The negative impacts of fear on health care practice
Lawsuits and restrictions on patient care
The effect on trainees
Worsening health access disparities
Complicated access to medications
Longitudinal Knowledge Assessment (LKA®) Update
Jeff Miller, ABIM's Chief Information Officer, provided an update on the progress of the LKA since spring 2022, including overwhelmingly positive feedback from participants. Of more than 5,100 diplomates surveyed, 91% of respondents reported that they found the LKA useful for learning, and 75% said they would recommend it to a colleague. ABIM will continue to gather data through interviews, a user panel, an in-depth study of learning and an annual survey. Several diplomates have shared their positive LKA experiences in short blog posts, reflecting on its flexibility, convenience and actionable feedback.
The Specialty Board then received a live demonstration of the LKA platform and user experience. (A video walk-through is also available online.) Among other things, it was pointed out that questions on the LKA expire each quarter, and that questions are "retired" from use so that diplomates will never see the same question twice if they continue in the LKA for multiple five-year cycles. This means that there is an emphasis on continually developing new items for the assessment and underscores the importance of the Item-Writing Task Force (IWTF) responsible for writing questions. ABIM is actively seeking item-writers in internal medicine; instructions and criteria can be found on ABIM's website. A full list of all governance openings with application instructions can also be found online.
In response to queries, Mr. Miller provided additional detail on the time bank feature of the LKA: each year of the five-year cycle, participants are given 30 minutes of time to add to the existing four-minute time span allotted to each question. The time bank cannot be increased with time that might remain from other items (for instance, if an item is answered in two minutes) but does renew at the beginning of each assessment year. Data gathered so far indicate that the median question response time is ­under two minutes.
Members of the Specialty Board also brought up how the blueprint compares to the question history provided on the LKA platform, and suggested a feature that would allow the question history to be filtered by the full blueprint in order to better highlight areas of low performance where the diplomate may want to focus more study.
ABIM is analyzing large amounts of data gathered during the initial rollout of the LKA, and working on optimizing the ongoing development of the assessment.
In 2024, ABIM will launch a new version of the Internal Medicine LKA and traditional, 10-year MOC exam designed for those who practice primarily in an inpatient setting. These inpatient-focused assessments will be available to any eligible diplomate certified in Internal Medicine, and may be a good option for those seeking to affirm their inpatient care knowledge. Eligible diplomates have been notified in a series of emails from ABIM and more information will be forthcoming. See below for an explanation of how ABIM arrived at this decision.
Enrollment for the 2023 LKA in 15 disciplines opened December 1, 2022. Physicians who are considering the LKA are encouraged to enroll early to take advantage of the most time possible to answer questions. The first round of questions will become available January 1, 2023, and expire at the end of the quarter.
Maintenance of Certification (MOC) in 2023
The Specialty Board received an overview of upcoming MOC milestones* from Natalie Trahey, Director of Program Operations, and Weifeng Weng, Ph.D., Director of Research Analysis. In January 2023, ABIM will resume evaluation of physician certification status following a two-year extension of MOC requirements for physicians in most disciplines due to the COVID-19 pandemic. (Four disciplines—Critical Care Medicine, Hospital Medicine, Infectious Disease and Pulmonary Disease—received extensions through 2023 due to the disproportionate impact of COVID on physicians in those specialties.)
The presenters shared information about the number of diplomates at risk of losing certification and provided an overview of the robust communications strategy aimed at building awareness of the upcoming deadline in order to minimize the number of diplomates who become "Not Certified." Communications include monthly targeted emails (June through January) highlighting opportunities for earning MOC points, such as society meetings and activities, UpToDate® and thousands of other Continuing Medical Education activities. Some early career physicians who have not yet been through an MOC cycle are at risk, possibly because of their lack of familiarity with the MOC process. Some Specialty Board members asked about the amount of advance notice ABIM provided diplomates about the end-of-year requirements. As part of its outreach efforts, ABIM has sent monthly reminder emails, posted on social media channels, shared content with society partners and mailed a postcard to anyone at risk of losing all certificates. ABIM recommends that all physicians sign into their personalized Physician Portal to check on their requirements.
The presentation also highlighted an opportunity for physicians with lifetime certificates—that is, those who initially became certified before 1990—to enroll in the LKA as a way to meet their 2023 assessment requirement in order to remain "Participating in MOC." As a reminder, lifetime certificate holders are never at risk of losing certification for not participating in MOC. The physician will be shown as "Certified" on the ABIM website, but listed as not participating in MOC unless they meet the assessment requirement. The change was made and announced in 2013 to become effective in 2023 in the interest of providing more information for patients on whether a physician is demonstrating that they are staying current in knowledge and practice.
Enrollment for all ABIM assessments, including the LKA, the traditional, 10-year MOC exam and the initial certification exam, opened December 1, 2022.
*As a reminder, all ABIM physician governance members are required to participate in the MOC program.
Expanding Diplomate Access to Inpatient-Focused MOC Assessments in Internal Medicine
The Internal Medicine Board held a discussion about expanding access to inpatient-focused MOC assessments (the LKA and the traditional, 10-year MOC exam) in Internal Medicine. Recent trends suggest an increase in the number of newly certified physicians choosing to practice hospital medicine and a lower participation rate of late-career physicians who are instead practicing increasingly in an outpatient setting. Within ABIM's diplomate population, only those who are participating in the Focused Practice in Hospital Medicine (FPHM) MOC program have access to such an assessment. Internal Medicine hospitalists not in the pathway and subspecialty diplomates who have an inpatient practice are currently excluded from such an assessment. These considerations prompted ABIM to pause the launch of the Hospital Medicine LKA in 2023 and instead survey the internal medicine community—including diplomates, internal medicine specialty societies and employer groups representing hospitalists—to better understand the kind of assessment offerings that would best align with physician practice, and what users of the FPHM pathway value about the experience. The Specialty Board invited stakeholders present at the meeting to share their perspectives.
Eric E. Howell, MD, MHM, Chief Executive Officer of the Society of Hospital Medicine (SHM), shared that as an organization representing tens of thousands of hospitalists, SHM felt the most important issue would be assessing the appropriate skills and knowledge for the wider population of hospitalists. Eric B. Bass, MD, MPH, Chief Executive Officer of the Society of General Internal Medicine (SGIM), shared that SGIM has found that hospitalists want recognition for their specialty but place more importance on being tested for what they practice. Bergitta E. Cotroneo, FACMPE, Deputy Chief Executive Officer and Executive Vice President of the Alliance for Academic Internal (AAIM), noted that AAIM would defer to SHM's guidance on the pathway and looks forward to ensuring transparency in communicating the anticipated impact of the proposed changes on academic faculty, residents and fellows.
Members of the Internal Medicine and Hospital Medicine Approval Committees also weighed in on the discussion. Heather L. Heiman, MD, and John A. Raimo, MD, chairs of the Internal Medicine LKA and Traditional, 10-Year MOC Exam Approval Committees respectively, noted that the Internal Medicine blueprint features many questions that are specifically applicable to outpatient care, such that a distinct assessment for the hospital medicine discipline would be preferable. Benjamin A. Hohmuth, MD, and Jensa Morris, MD, chairs of the Hospital Medicine Traditional, 10-Year MOC Exam and LKA Approval Committees respectively, stated that, in their experience, hospitalists value an assessment that reflects their practice but does not restrict the certificate that is offered. Expanding diplomate access to inpatient-focused MOC assessments in Internal Medicine should be a win for hospitalists, they continued.
The Internal Medicine Board decided to recommend that ABIM expand access to an inpatient-focused MOC assessments (the LKA and the traditional, 10-year MOC exam) to any diplomate with an Internal Medicine certificate.
ABIM is continuing conversations about the FPHM pathway with stakeholders and began sharing updates with the internal medicine community in December. More information will follow in 2023.
Update from the Internal Medicine and Hospital Medicine Approval Committees
Heather L. Heiman, MD, Northwestern University Feinberg School of Medicine; Chair of the Internal Medicine LKA Approval Committee
Benjamin A. Hohmuth, MD, Geisinger Medical Center; Chair of the Hospital Medicine Traditional, 10-Year MOC Exam Approval Committee
Jensa Morris, MD, Yale New Haven Hospital; Chair of the Hospital Medicine LKA Approval Committee
John A. Raimo, MD, Long Island Jewish Forest Hills; Chair of the Internal Medicine Traditional, 10-Year MOC Exam
The Internal Medicine Board works with four approval committees responsible for approving all assessment content and maintaining the assessment blueprints in their discipline: two dedicated to Internal Medicine and two dedicated to Hospital Medicine. Within each specialty is the traditional, 10-year MOC exam Approval Committee (which also deals with the initial certification exam) and the LKA Approval Committee. The committee chairs described the meeting process and their respective committees' interaction with the IWTF, and identified the committees' current challenges and recent successes.
Dr. Heiman added that the committees are aware of the need to build a larger team of item-writers in response to the larger demand for questions for the LKA.
ABIM Approved Quality Improvement (AQI)
The AQI Program is the process through which ABIM recognizes externally developed quality improvement activities that physicians are doing in practice. It also allows diplomates to earn MOC points for activities that support their local improvement priorities.
Jacqueline C. Stocking, Ph.D, RN, of the Internal Medicine Board, and James Teti, Program Associate for Maintenance of Certification at ABIM, presented an overview of a new AQI application for consideration: Quality Improvement in Transitional Care in Aledade Accountable Care Organizations (ACOs) submitted by Aledade. The Specialty Board was tasked with reviewing the application and voting on whether to approve it for MOC credit.
The proposal is part of Aledade's plans to sponsor quality improvement projects with the intent of increasing transitional care management visits by at least 10% across multistate primary care ACOs. Project support will include convening and coaching, data analytics and insights, and use of a population health management platform with state-based Admission-Discharge-Transition information.
The Specialty Board voted and approved the AQI proposal for MOC credit. Diplomates who meaningfully engage in this activity will earn 20 MOC points.
ABIM welcomes proposals from sponsors that may include medical specialty societies, hospitals or departments within hospitals, medical groups, clinics or other health-related organizations that wish to approve a single activity. Organizations with a QI activity to submit to ABIM for recognition as MOC credits are encouraged to:
In Closing
The Internal Medicine Board values the feedback and commentary of the entire medical community, including diplomates and society partners.
Do you have any questions? Are you interested in getting involved?
If you have questions after reading this report, please connect with us through the following channels:
You may also be interested in...