Carol K. Yochum, a member of the ABIM Pulmonary Disease Board since 2019, passed away in late December 2021. Carol was a gentle but persistent voice for the pulmonary patient community and her presence was a powerful reminder of the importance of the Specialty Board's mission.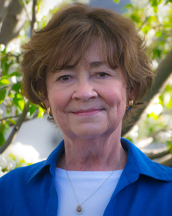 Carol was diagnosed with Alpha 1 Antitrypsin Deficiency (A1AD or AATD,) a genetic disorder that often results in lung disease, and in early 2015 she received a bilateral lung transplant. In that year she interacted with her transplant pulmonologists and other members of the care team nearly weekly, giving her a unique perspective that she brought to her role as a patient advocate on the Pulmonary Disease Board.
Her colleagues on the Specialty Board expressed admiration for Carol, who courageously lived her life and generously gave her time to help those with pulmonary disease disorders and the physicians who treated them to understand the patient perspective. She will be greatly missed.