Rudolph A. Rodriguez, MD, Chair of the ABIM Nephrology Board, and Paul T. Conway, Nephrology Board member and Chair of Policy and Global Affairs for the American Association of Kidney Patients (AAKP), talk about kidney disease, global advocacy and the World Health Organization in this exclusive Governance Chat.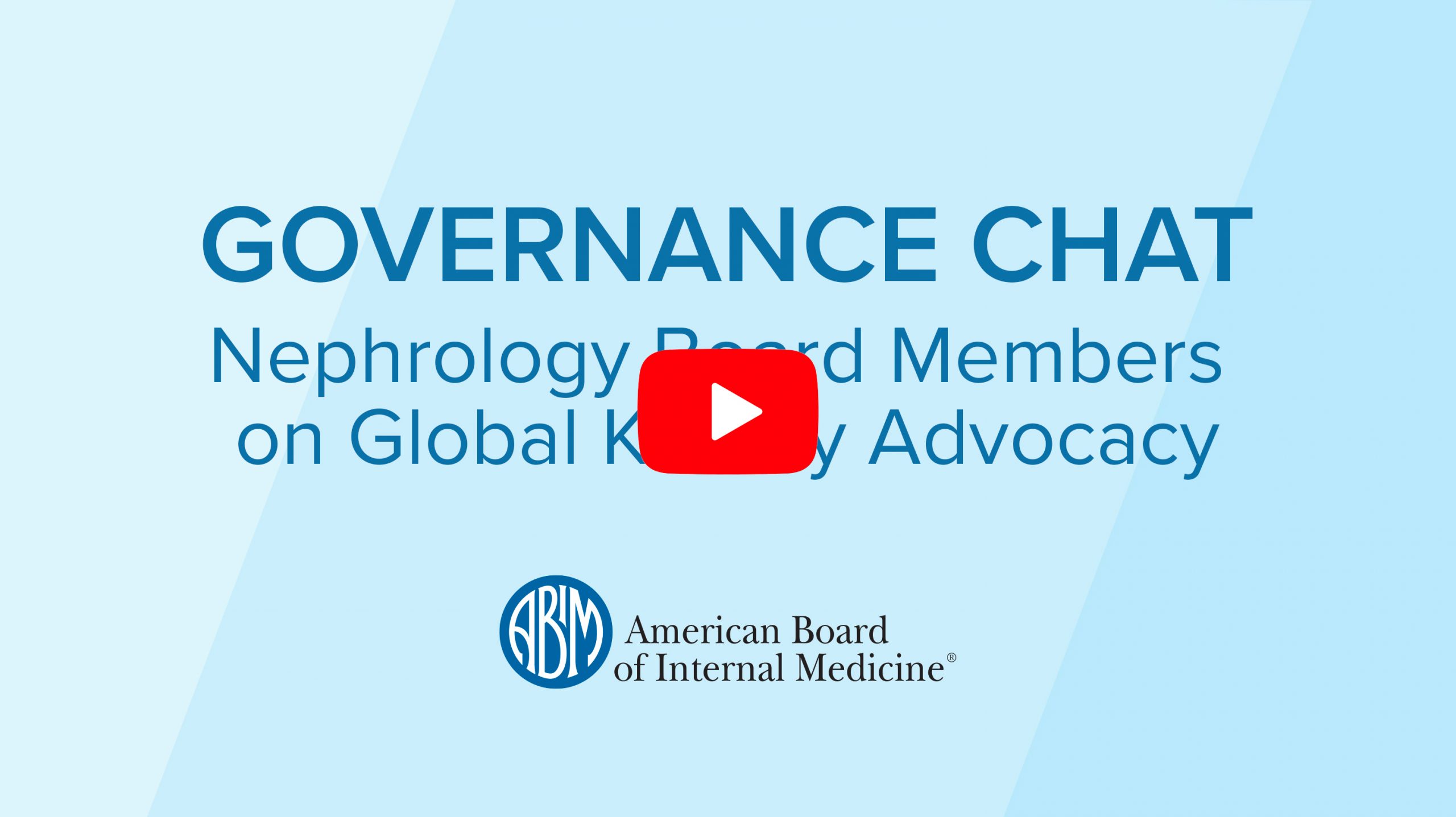 Click here or on the image above to watch the full interview.
Resources
The World Health Organization (WHO):
Patient Advocacy Organizations:
You may also be interested in...