Representatives of ABIM specialty boards have a discussion about education, training and practicing medicine as an early career physician, as well as the importance of mentorship, volunteering and life balance.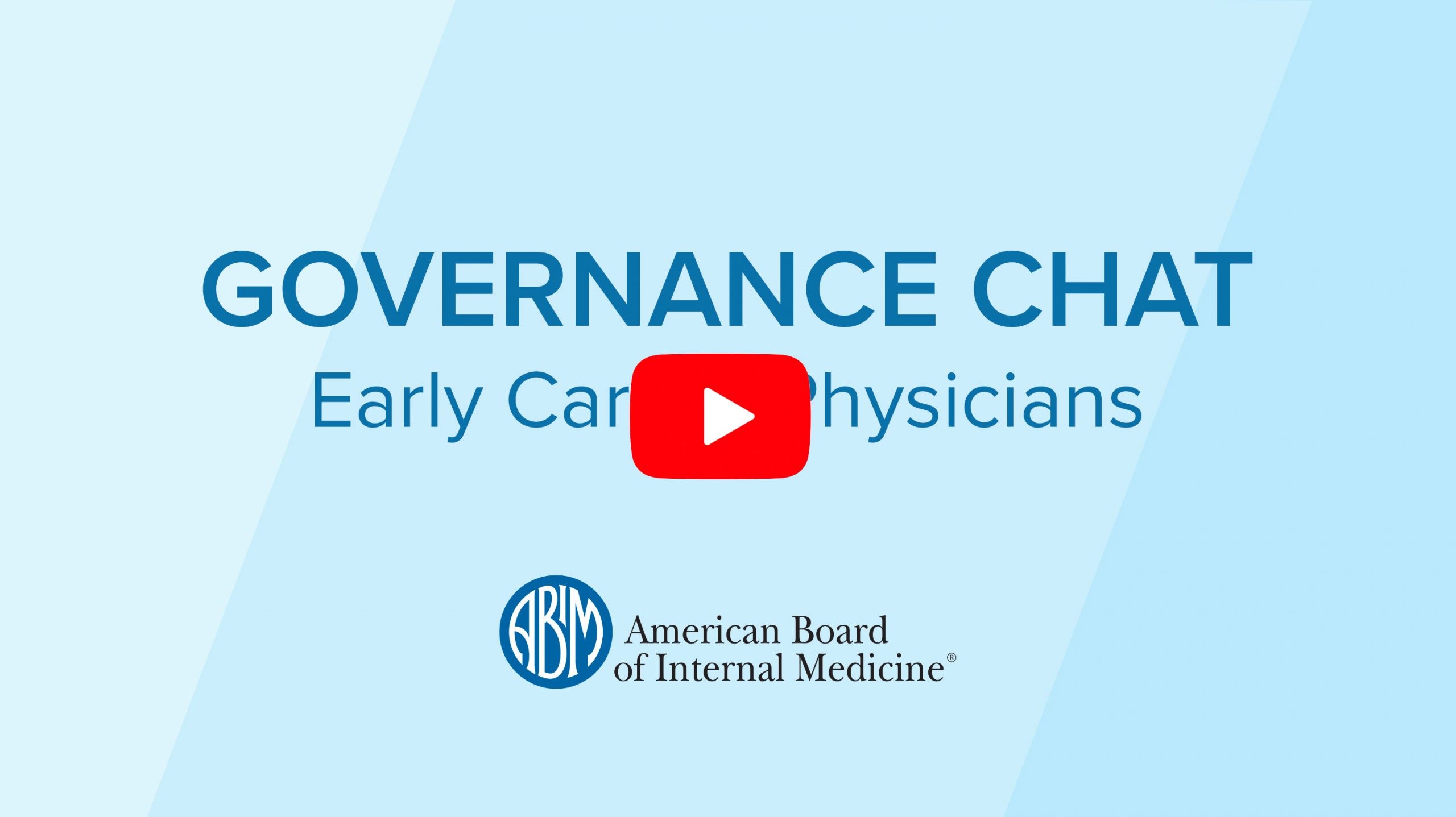 About the Moderator:
Laura E. Evans, MD, MSc, is a Professor of Medicine at the University of Washington and the Medical Director of Critical Care at the University of Washington Medical Center in Seattle. She is board certified in Critical Care Medicine, Internal Medicine, Hospice and Palliative Medicine and Pulmonary Disease. She is Chair of the Critical Care Medicine Board and Chair-Elect of the ABIM Council.
About the Participants:
Nagendra Gupta, MD, is the Medical Director at Texas Health Arlington Memorial Hospital in Arlington, Texas, where he leads a team of over 20 physicians, overseeing the care for more than 180 patients each day. He is a member of the Internal Medicine Board.
Scharles Konadu, MD, is a general gastroenterologist and consultant for Huguley Medical Associates, a multi-specialty group in Burleson, Texas. She is a member of the Gastroenterology Board.
Maryah Mansoor, MD, a board-certified internist and rheumatologist, practicing at Christiana Care Hospital Delaware. She is also Clinical Assistant Professor of Medicine at Sidney Kimmel Medical College at Thomas Jefferson University in Philadelphia. She is a member of the Rheumatology Board.
Sana Waheed, MD, is board certified in both Internal Medicine and Nephrology. She is Acting Associate Professor of Medicine in the Division of Nephrology at Emory University. Dr. Waheed is a member of the Nephrology Board.
You may also be interested in...