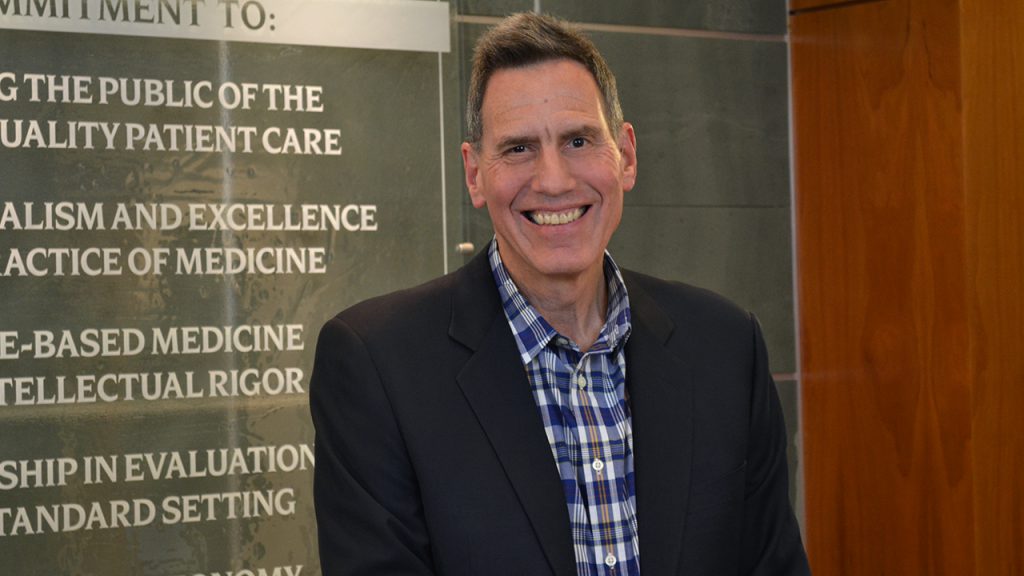 It's Doctor's Day — a day where the world extends its gratitude to physicians for all we do for patients every day. Those of us who do the hard work of taking care of patients bear an extraordinary burden. For every decision or recommendation we make, there is a degree of uncertainty, of doubt, of wondering if we are making the right call. We find ourselves thinking about our most challenging patients and hoping we got it right.
When I was in medical school, they told us how "special" doctors are — we make life and death decisions and perform procedures that others in society don't do. Throughout my career in clinical practice, I resisted that characterization. My patients were special too, weren't they? They did difficult things, they worked hard. I wasn't any different from them, I was working just like they were. It wasn't until I left full-time community practice that I realized the burden I was carrying every day. I didn't appreciate it until I wasn't doing it full time.
Doctors Day is a time to reflect on all the good we get to do, all the opportunity we have to make people's lives better, all the tools we are fortunate enough to have in modern medicine to relieve suffering and to cure things that were incurable for previous generations of physicians. And to be nourished and strengthened by the gratitude and appreciation that are the at the heart of Doctors Day.
I hope each of you manages to enjoy the donuts or the flowers or the special meal in the hospital and realize that behind every gesture is a genuine appreciation of the work we are privileged to do.
Thanks for all you do for your patients every day.

Richard J. Baron, MD, President & CEO of ABIM
You may also be interested in...