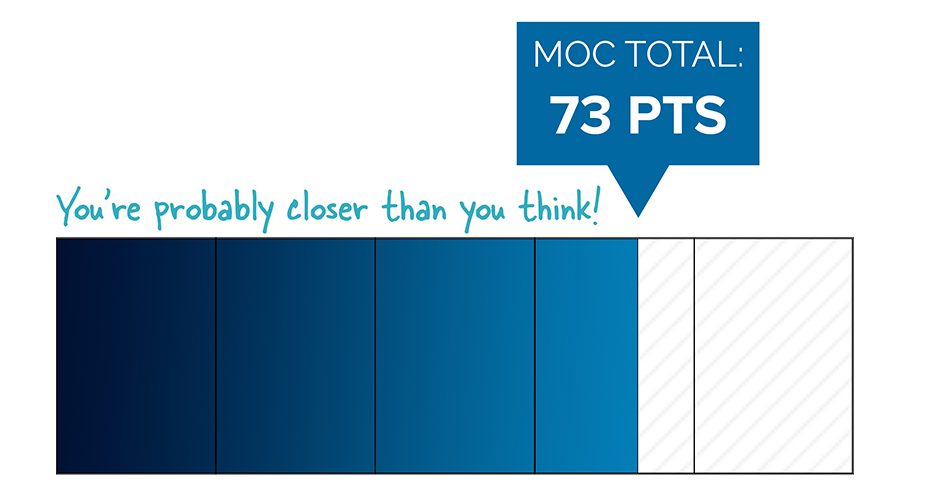 You're busy with your patients and the commitment to continuous learning in your field. We're here to help with the details.
Summer is a great time to check on your activities to see how many MOC points you've earned and if you have any upcoming activities or deadlines due by the end of the year. This year, it is particularly important to check your portal as many board certified physicians are coming up on their first five-year MOC program requirement and will need to have earned 100 points by December 31st to remain certified.
Sign in to your Physician Portal now for a personalized overview of your activities and deadlines.
If you sign in and see that you have something due, here are some actions you can take:
Have an assessment due by the end of the year? Check your Physician Portal to see if you can register to take one in the fall.
Need additional MOC points? Earn MOC points and CME credit simultaneously for many of the activities in which you are already engaged.

You need to complete one activity that earns MOC points every two years and 100 MOC points—20 of which need to be Medical Knowledge—every five years. Your 100 MOC points will count for all of your certifications.

Seeing different due dates for different activities? Please note that your MOC points may be due in a different year than your MOC assessment.
Have additional questions? Review MOC requirements or contact ABIM at request@abim.org.
We want to help you meet all of your requirements in advance of upcoming deadlines. If your certification has lapsed or if you have not been participating in MOC, you can sign in at any time to begin taking steps to maintain your certification. You may also be interested in recent MOC innovations.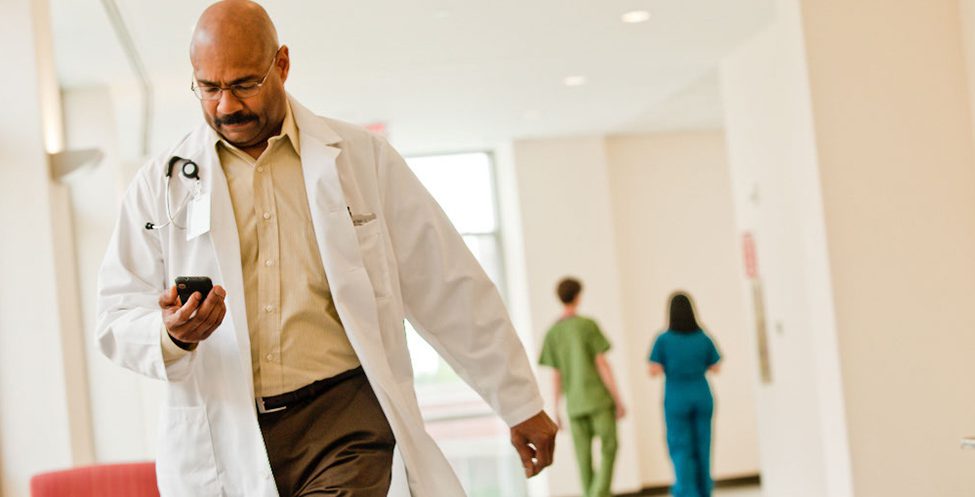 ABIM now offers many physicians two MOC assessment options—the shorter, two-year Knowledge Check-In and traditional 10-year exam. Doctors can switch between these two options, so you can try the Knowledge Check-In with the ability to easily go back to the 10-year exam if you find it works better for you. We hope these options provide physicians with greater flexibility in completing their MOC assessment requirement.
As ABIM continues to enhance its programs in response to physician feedback, we wanted to inform you of several other new changes:
Physicians who fail the Knowledge Check-In can switch back to the traditional 10-year MOC exam and keep their original assessment due date.
Physicians can take and fail the Knowledge Check-In, even multiple times, without having to take the traditional 10-year MOC exam—as long as it has been less than 10 years since they last passed an MOC exam. This means if you want to try the Knowledge Check-In and find that it doesn't work for you, you'll still have the option of going back to the traditional 10-year MOC exam and won't need to take it any sooner than you originally needed to.
Physicians will earn 20 MOC points each time they complete an assessment. So you can take the Knowledge Check-In and the traditional 10-year MOC exam in the same year if you choose, and earn 20 MOC points for each attempt.
New Inactive Status
We have heard concerns from physicians who may no longer have an active medical license that a certification status of "Not Certified" does not accurately reflect their standing within the physician community.
ABIM's Board of Directors has approved a new certification status for diplomates who, for non-disciplinary reasons, no longer have an active medical license and therefore are clinically inactive. ABIM will now report the Board Certification status for those physicians as "Inactive."
Rule Changes Specifically for Hospitalists
Dual-boarded hospitalists, currently earning reciprocal credit, are now able to apply for entry in the Focused Practice in Hospital Medicine (FPHM) program and earn the designation of "Certified in Internal Medicine with a Focused Practice in Hospital Medicine."
Physicians currently in the FPHM program, who are also participating in another American Board of Medical Specialties Member Board's MOC program, can apply for reciprocal credit and have their ABIM MOC point requirement waived.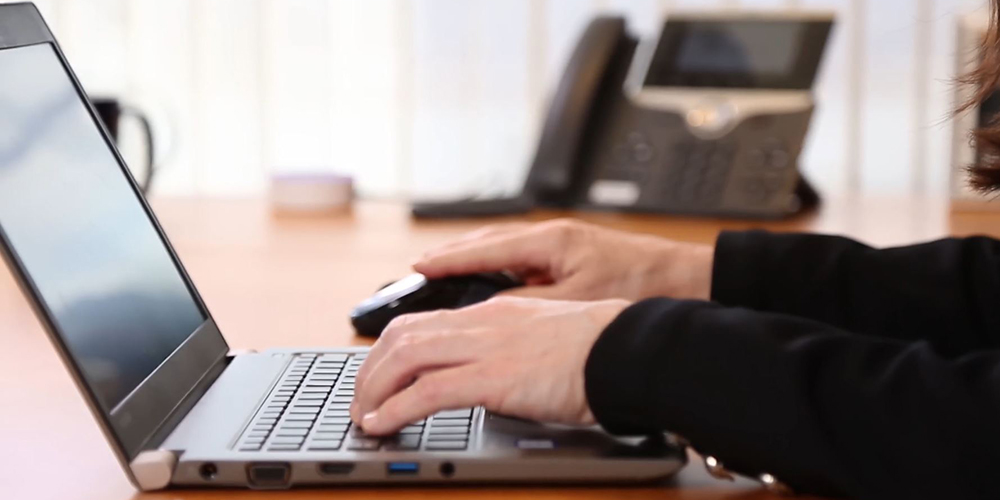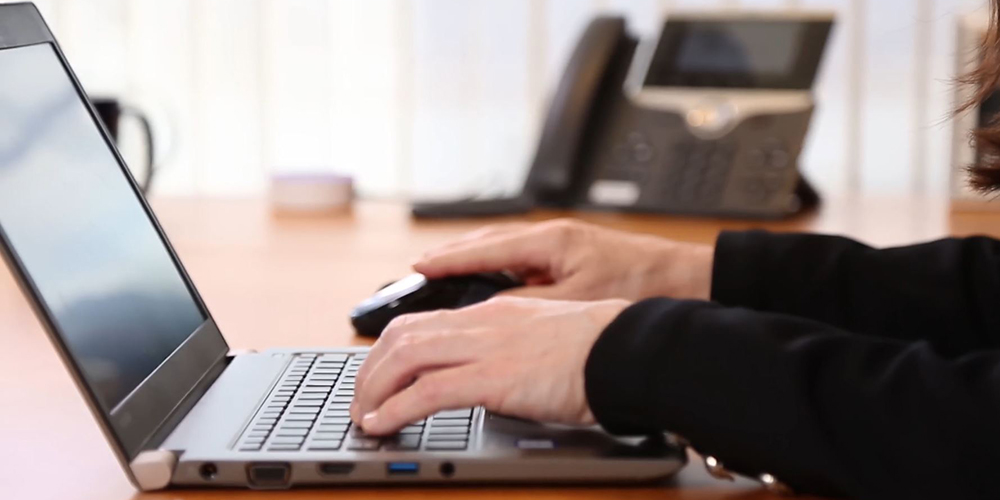 In early June, hundreds of physicians took the Knowledge Check-In in Internal Medicine and Nephrology for the first time. Some opted to take it in their home or workplace, marking another first for an ABIM assessment. Find out how it went and what we learned.
Since the Knowledge Check-In is considered "no consequences" the first year it is offered in a specialty, all physicians who took the Knowledge Check-In in June—or who take it later in 2018—will be able to try it again in 2020 without a change to their certification status, even if they failed and their exam requirement is due this year.
ABIM thanks all the pioneering physicians who tried the new assessment option, and we look forward to launching Knowledge Check-Ins across more specialties in 2019 and 2020.
Did you know?
If you are certified in Internal Medicine or Nephrology, there is still time to register for a fall Knowledge Check-In. Seats may be limited.
Knowledge Check-Ins become available in several other specialties in 2019 and 2020. Check the schedule for more information.
Knowledge Check-Ins—and 10-year MOC exams—now offer access to UpToDate®, an online, evidence-based clinical decision support resource.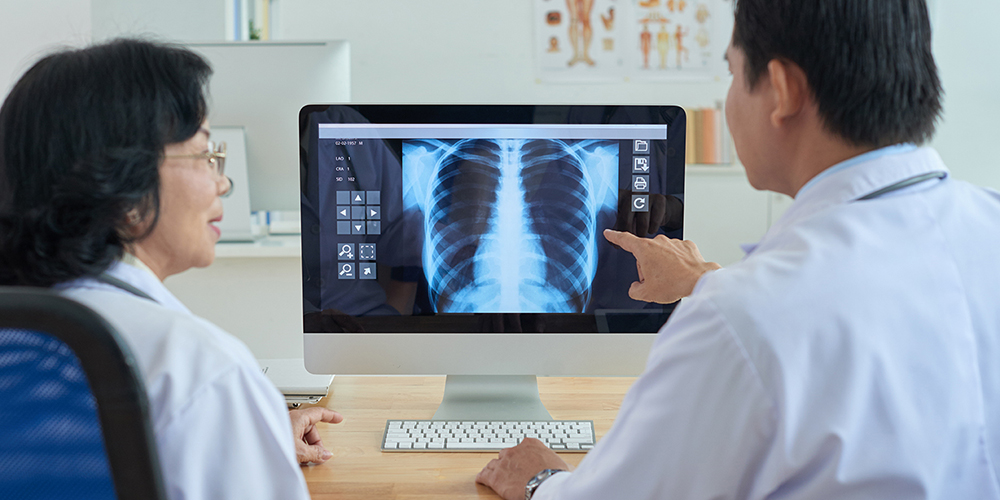 In May, ABIM and the American Society of Clinical Oncology (ASCO) announced that they are working to co-create a pathway to provide oncologists with a flexible way to maintain board certification.
Beginning in 2020, oncologists will have the following MOC assessment options:
The traditional 10-year MOC exam, which will include open-book access to UpToDate®
OR
A shorter assessment every two years jointly developed by ABIM and ASCO. (ABIM will not offer a separate Knowledge Check-In in Medical Oncology.)
The shorter assessment ABIM and ASCO will create will address core oncology topics while also allowing oncologists to focus on their area of practice. ABIM brings its expertise in setting performance standards, issuing certifications and administering the assessment process to this collaboration and ASCO brings its expertise in the field of oncology as well as educational resources oncologists can use to close knowledge gaps.
This exciting work is part of ABIM's efforts to collaborate with medical societies on MOC assessments, and we remain open to working on similar pathways in other specialties.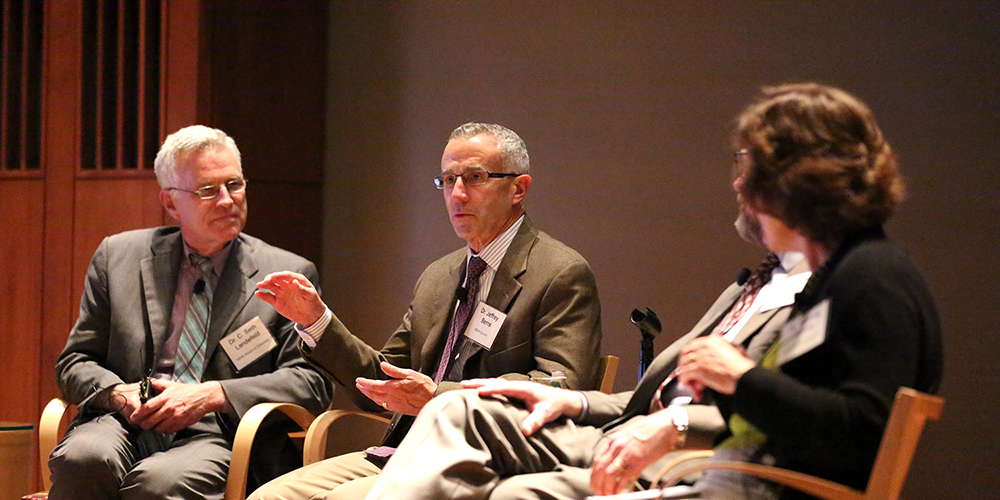 Several new members of ABIM Boards and Committees started their terms on July 1. This diverse group of practicing doctors is committed to working with you to enhance ABIM programs. ABIM's Board, Council and Specialty Boards each include healthcare team and public members who provide important perspectives on patient care.
All governance members work closely with peers in their specialties to create programs that are based on standards and are more relevant to how doctors practice medicine today. Read all about ABIM's governance structure.
We also interviewed incoming ABIM Specialty Board Chairs about their interests, insights and incredible commitment to you, their fellow doctors, and their patients.
Interested in getting involved?
ABIM has created a new section of its website to centralize information needed for physicians, medical societies and other stakeholders to understand, plan for and participate in ABIM's governance recruitment process. The new resources launched this summer will kick off the nearly year-long process of appointing new governance members who will begin serving in July 2019.
You may also be interested in...