In this issue:
Introducing Quarterly News and Notes
Knowledge Check-In Launches in Internal Medicine and Nephrology
ABIM Hosts Spring Specialty Board Meetings
Visit ABIM at Upcoming Society Meetings
Board Certification Helps Me Provide Better Care (by Carmen Guerra, MD, MSCE, FACP)
Introducing Quarterly News and Notes
We know how busy you are. That's why we've created this new quarterly newsletter to keep you informed about ABIM news, share insights from your fellow doctors and let you know about opportunities to get involved with ABIM. We hope you find it helpful, and thank you for all you do as an important member of the ABIM physician community.
In early June, many physicians will take the shorter Knowledge Check-In assessment for the first time in Internal Medicine and Nephrology. This new pathway provides physicians with the option of taking the exam in a test center, or for the first time ever, remotely in their home or workplace. In addition to this increased convenience, ABIM has introduced several other enhancements to its programs:
Physicians will have access UpToDate®—an online, evidence-based clinical decision support resource—during Internal Medicine and Nephrology Knowledge Check-Ins and part of the Internal Medicine and Nephrology traditional Maintenance of Certification (MOC) exams administered in the spring. In the fall, physicians will be able to access UpToDate for the entire Internal Medicine and Nephrology MOC exams, and it will also become available for all other MOC exams for part of the exam.
ABIM previously announced that physicians taking the Knowledge Check-In in 2018—the initial year it is offered in Internal Medicine or Nephrology—would have another chance to take it again two years later if they were unsuccessful, even if they were due to pass the exam that year. This policy has been extended to include all other Internal Medicine subspecialties in the future. This means that if a physician takes the Knowledge Check-In the first year it is offered in their subspecialty and is unsuccessful, they will get at least one additional opportunity to take and pass it two years later.
Physicians now have more flexibility in how they earn points toward maintaining their certification. Moving forward, physicians still need to complete at least one MOC activity every two years and earn 100 MOC points every five years:

Twenty (20) points must be in Medical Knowledge.
The balance can be earned by completing any type of approved MOC activities they choose.
Part IV—also known as Practice Assessment activities—will continue to be available within the portfolio of options ABIM will recognize and reward to meet MOC requirements.
ABIM's governance structure consists of more than 350 members on more than 50 boards and committees and includes physicians, allied professionals and public members. Specialty Boards  work to provide discipline-specific oversight for ABIM's Certification and MOC programs.
The role of the Specialty Boards is to:
Define, refine and set standards in Certification and MOC in the discipline.
Perform oversight/review of performance assessments in the discipline.
Build partnerships with societies and other organizational stakeholders in support of ABIM work.
Specialty Boards will meet throughout the spring to talk about the unique needs of their communities, and about enhancing the relevance and value of ABIM programs. Several Boards will vote on new members or announce new Chairs for the upcoming academic year beginning July 1, 2018.
ABIM staff and leadership will be present at a number of annual society meetings, answering questions in exhibition halls and hosting focus groups and informal meet-ups to gather physician input on the future of the MOC program. Not attending a society meeting? Please consider joining our Community Insights Network, an interactive community for sharing feedback with ABIM and actively co-creating the future of ABIM programs with your peers. 
Upcoming society meetings:

 Indicates this meeting offers CME credit and MOC points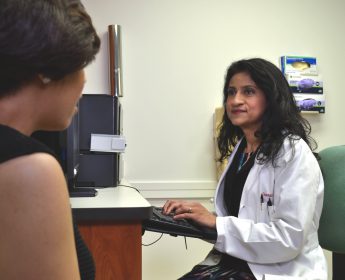 "While the ABIM Maintenance of Certification (MOC) process does take time and dedication, I find a lot of benefit in the process. I review guidelines for the most common scenarios that I see in practice, but I also study the management guidelines for things that I don't see very often. I think this is helpful regardless of whether a question pertaining to that given scenario appears on the exam or not because if I encounter it in practice and I don't remember what to do, at least I can remember where I saw the information. I can then use the same resources that helped me to prepare for MOC to care for actual patients." 
You may also be interested in...