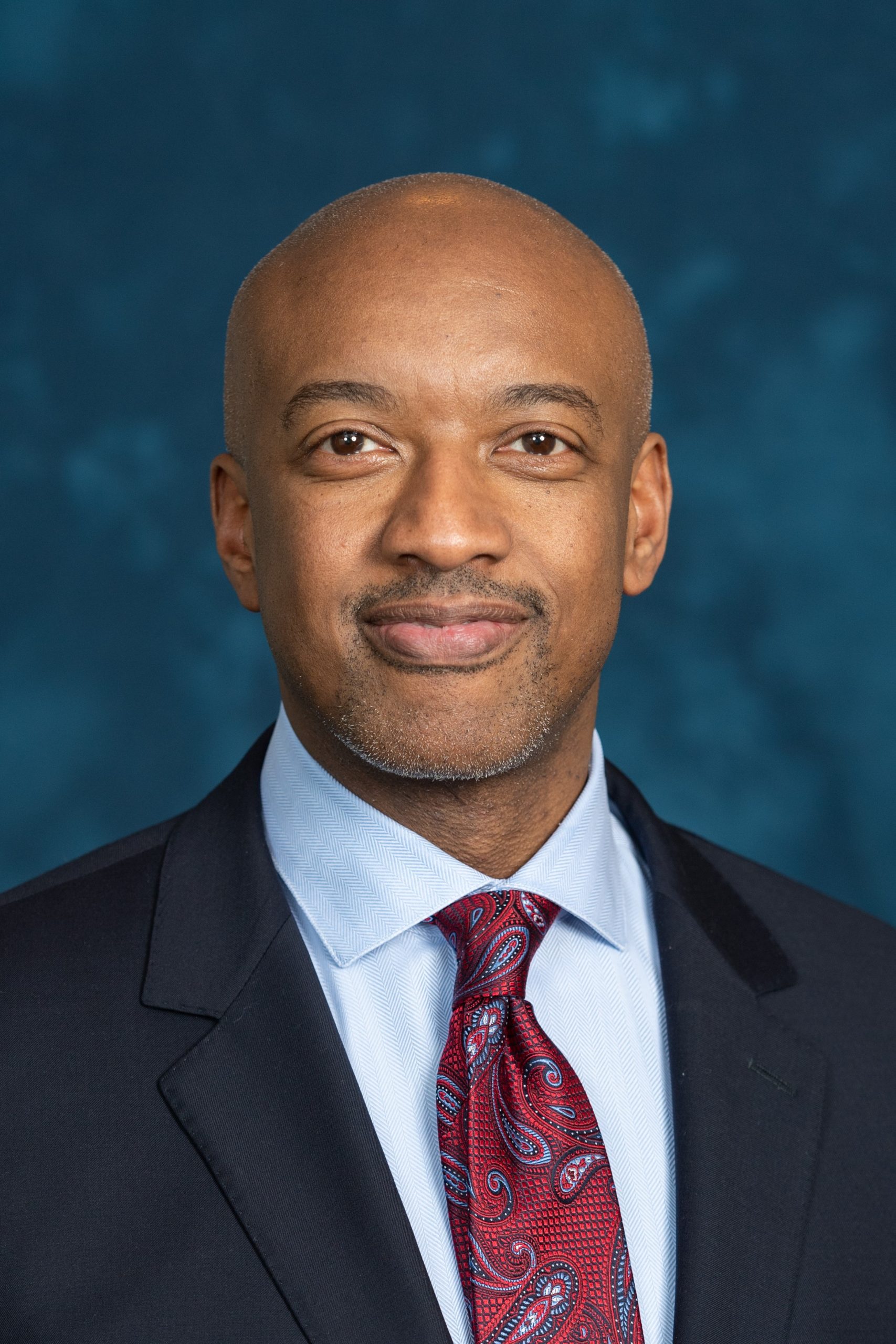 Silas P. Norman, MD, MPH, is a transplant nephrologist at the University of Michigan Transplant Center, where he serves as co-medical director of kidney and pancreas transplantation. Dual board certified in Internal Medicine and Nephrology, Dr. Norman is also Director of the Transplant Multi-Specialty Clinic and Kidney Transplant Outreach Clinic at the University of Michigan. His research has been focused in kidney transplantation in patients living with HIV, and improving access to transplantation for underserved populations.
Dr. Norman joined the ABIM Nephrology Approval Committee for the initial certification and traditional, 10-year MOC exam in 2020.
You have a bachelor's degree in psychology and started your career in foster care work; what inspired you to pursue medicine?
I always intended to go into medicine, but when I finished undergrad I wasn't sure I was ready to start medical school. I was interested in working with underserved populations, which had led me to psychology, and there was an opportunity to work in foster care. I could learn something and do some good. I think of it as mentally preparing myself for medical school.
How does your early work in foster care inform your work as a physician today?
Having experience with underserved and under-resourced populations gave me a lot of insight into seeing patients more holistically. It also helped me understand that when we see patients struggling to adhere to medical plans, there's this whole other social and economic background that may be making it more difficult for them. With that understanding, it helps me as a physician be more creative in how I deliver care and educate my patients to achieve the best outcomes.
How did you become involved in researching and working with kidney transplants in people living with HIV?
Fifteen to 20 years ago we were still in the process of discussing whether it was reasonable to perform transplants in people with HIV. There was a legitimate concern about safety and the outcomes of putting immunocompromised individuals on more immunosuppression. I've always wanted to work with underserved populations, and not only are people living with HIV underserved but in Michigan there was a disproportionate population of African-Americans with kidney disease and HIV who are not able to take advantage of transplant options. I partnered with my colleagues in infectious disease to slowly and cautiously look at whether we could do it. We also built on early work by Dr. Peter Stock at the University of California San Francisco showing that this kind of transplant was feasible. We did our first transplant in April of 2005.
What do you see as the key issues in nephrology today?
There are several challenges in nephrology, not least of which is the inadequate number of nephrologists. That is a serious challenge to the practice: being able to deliver care without enough physicians. How do we recruit the next generation to take care of people? In addition, on the patient side, there's an ongoing need for improved education to allow patients to better advocate for themselves in order to prevent and limit the progression of chronic kidney disease. Another challenge is thinking about how we move more people toward preemptive transplantation with a focus on underserved populations that are less likely to take advantage of that option.
Why do you think there is a lack of new physicians entering the field of nephrology?
There's a doctor shortage in general, and nephrology can be a difficult specialty; there are a lot of patients, the cases are complicated, the hours are long…it's easy to see how trainees might not find it as attractive as other specialties. Reimbursement is another issue, in academic nephrology in particular.
How do you think institutions should be approaching the problem?
The same way schools like the University of Michigan approach recruiting for football. They start looking at athletes in middle school, so that by the time they're recruiting there's a big pool of interested people to choose from. Medicine needs to do the same thing. We have to recruit early and recruit a lot, expose people to medicine early and show them how great it is, help them see the need, the impact, so that by the time we're recruiting for subspecialty fellowships there are enough people. Additionally, it's necessary to level out reimbursement and work-life balance across specialties so that what drives people is their interest and not just their economic and lifestyle considerations.
What does your work on the Nephrology Approval Committee mean to you?
Being part of the committee has been great. Besides the opportunity to work with smart and talented people, writing questions and reviewing and editing questions gives you a different level of insight on what we need to assess as a discipline: how best to ask these questions and how best to elicit information from people who are taking the test. You can take these lessons to your day-to-day practice and work with trainees so that you're asking them better questions, too.
You're participating in the Longitudinal Knowledge Assessment (LKA®) to maintain your Nephrology certification. Why did you choose the LKA over the traditional, 10-year exam?
I've always thought the 10-year exam wasn't an ideal structure because you practice a certain way for nine years, then spend months studying to pass the test…you learn what's new but then nothing changes in the way you practice for another nine years. I wasn't sure that remembering things for a finite period led me to continuous practice improvement. I find that with the LKA, I'm continually making sure I'm up to date and staying sharp. It's a better way for me to stay current in medicine and it's a better mirror of how we practice.
Would you choose the LKA again in five years?
I think so. Having started it, I find there is less stress than building up to the 10-year exam. For me, it's easier to stay current because you don't have to catch up on nine years of medicine since the last exam.
What do you want diplomates to know about you?
For all its challenges, I still think medicine and nephrology is the greatest thing to have the opportunity to do as a career.
Outside of work, what keeps me energized is my two kids. Having the opportunity to help people in my work life, and then be able to spend time with my family gives me that balance that leaves me energized to deliver better care and help more people have those same opportunities to spend time with their loved ones.
You may also be interested in...