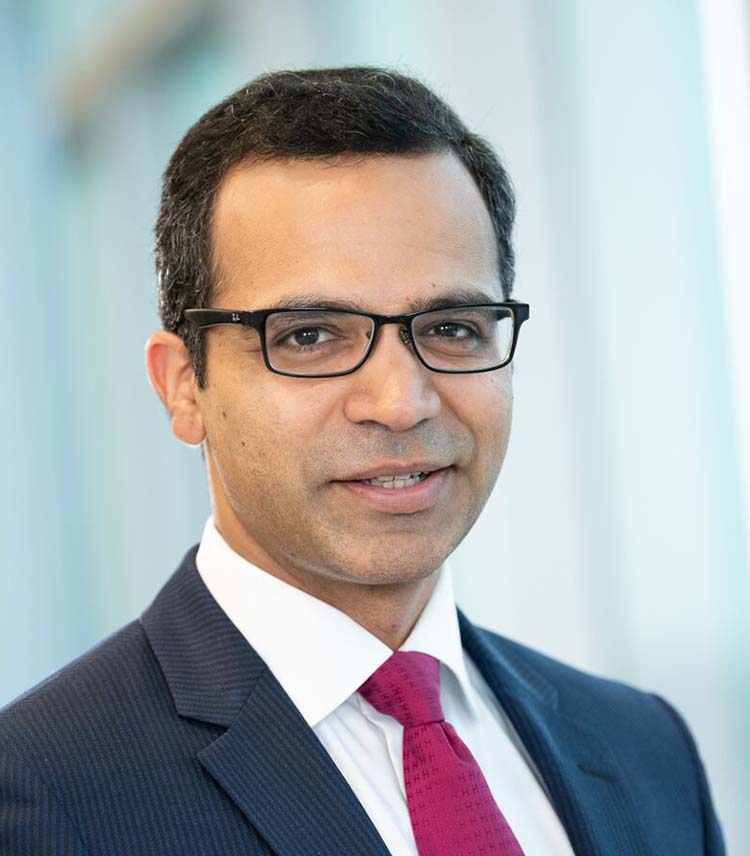 Aniruddha Singh, MD, FACC, is the Program Director for the General Cardiovascular Fellowship at Drexel University College of Medicine at Tower Health in West Reading, Pennsylvania. He is board certified in Cardiology, Internal Medicine, Echocardiography, Cardiac Computed Tomography, Nuclear Cardiology and Vascular Ultrasonography and has earned a Master in Lipidology through the National Lipid Association. Dr. Singh has a special interest in exam-designing and enhancing health care quality. He joined the Cardiovascular Disease Traditional, 10-Year MOC Exam Approval Committee in 2023.
I have volunteered with the American Board of Internal Medicine (ABIM) in a few capacities since 2019, including standard-setting and the Item-Writing Task Force for Cardiovascular Disease. The Task Force is a group of physicians responsible for writing all of the content for the initial certification examination, Maintenance of Certification (MOC) exam and—more recently—the Longitudinal Knowledge Assessment (LKA®). I am now honored to have joined the Cardiovascular Disease Traditional, 10-Year MOC Exam Approval Committee, a governance body responsible for reviewing and approving the blueprint and content for the initial and 10-year assessments.
While most physicians in the United States are board certified, MOC remains a highly-discussed topic among my colleagues, including many in the field of cardiology who question its value in light of the cost of their time and resources. It is true that MOC requires a physician's time and mental energies, but in my personal and professional experience I have found this to be more than worthwhile.
Underpinning all assessments is the blueprint—essentially an overview of how frequently a physician will see questions in a given area of their discipline. I believe that the ABIM assessment blueprint is a vital framework that incorporates practical and contemporary fundamentals which are essential for ensuring medical practice standards. In the realm of patient care, it is easy for me to feel secluded, and challenging to motivate myself to stay informed about current practice standards. However, the necessity for maintaining certification through ABIM facilitates a broader perspective on a range of topics. It enables me to delve deeper into relevant areas, fostering a comprehensive understanding that enhances my quality of care.
This boost in medical knowledge garnered from ABIM assessments has made me more confident in my decision-making. It also fosters assuredness in shared decision-making processes, as my awareness has expanded beyond immediate surroundings to include treatments offered elsewhere. The application of this knowledge has extended to numerous day-to-day cases, including the selection of appropriate antithrombotic regimens for atrial fibrillation patients when the current treatment fails, discerning which patients are most suitable for MitraClip™ and transcatheter aortic valve replacement procedures, appropriate outpatient triage of patients for advanced heart failure, etc.
The value of contemporary, adaptable content that rigorously evaluates skills cannot be overstated. Such high-quality assessment content, invariably maintained by numerous dedicated teams at ABIM, is both a testament to their professionalism and a significant educational asset. As a user of services that support my ongoing professional development, I consider this as an indispensable investment in myself.
Moreover, as a patient or as a parent entrusting my child's health to a physician, the importance of staying up-to-date and maintaining certification becomes magnified. It serves as tangible proof of the practitioner's commitment to continual learning, demonstrating their drive to enhance their capabilities. The assurance of dealing with a physician who is current in their knowledge base enhances confidence and trust. Such commitment not only exemplifies their dedication to patient care, but also reflects their sincerity in delivering the best possible service. This belief underlines the vital role of self-investment in professional growth.