Each July, ABIM welcomes new Governance members, lending an air of excitement and fresh ideas to specialty boards, the Council, and the Board of Directors. ABIM is a physician-led organization and it is proud to have some of the country's leading physicians and health care professionals as part of its Governance.
The most recent additions to ABIM's Board of Directors are Meg Koepke, MHA and Erica Johnson, MD. Meg is the Vice President for Medicare for Aurrera Health Group in Sacramento, California, where she is responsible for Medicare policy and strategy consulting. She is a graduate of the University of Minnesota, School of Public Health with a master's in health care administration. Throughout her career she has played the part of connector – bridging the spaces between patients, healthcare delivery, and public policy. Learn more about Meg on the ABIM Blog.
Erica is Assistant Professor of Medicine in the Division of Infectious Diseases at Johns Hopkins University School of Medicine, the Program Director for the Internal Medicine Residency at Johns Hopkins Bayview Medical Center and Associate Vice Chair for Diversity, Equity and Inclusion in Medical Education for the Johns Hopkins Department of Medicine in Baltimore, Maryland. She is board certified in Internal Medicine and Infectious Disease and is a Fellow of the American College of Physicians and the Infectious Disease Society of America. She is the chair of the ABIM Infectious Disease Board.
You can learn more about ABIM's Governance on the ABIM website.
If you are interested in joining ABIM's Governance, please visit our openings page. In particular, we are in need of physicians for our  Item-Writing Task Forces, whose members play a key role in assessment development.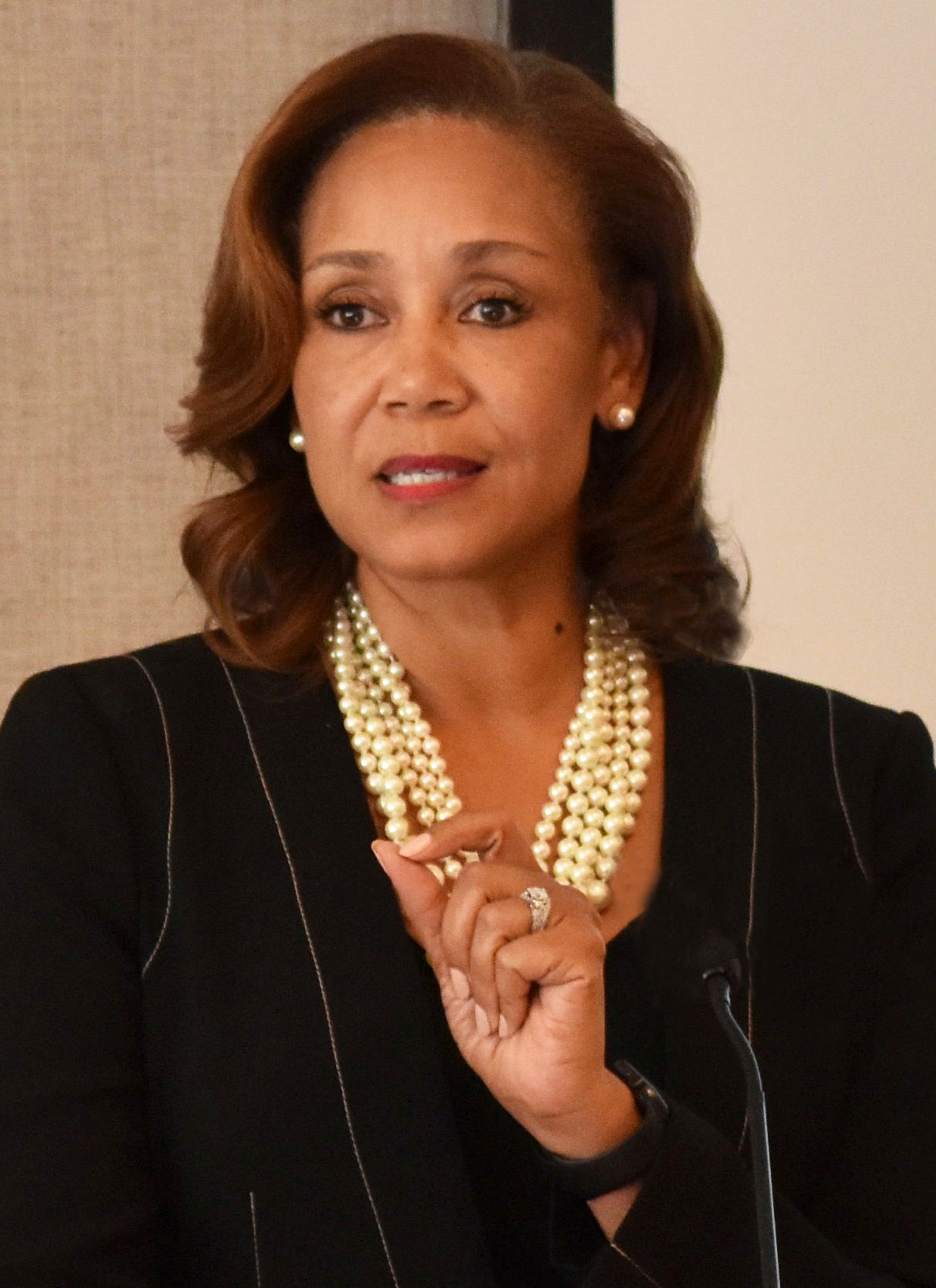 ABIM is committed to advancing health equity, and over the past several months has sponsored or organized several discussions led by experts, including  gender-affirming care and women in medicine.
"Any time a patient – no matter their background – sees an ABIM certified physician, they should feel confident they are going to receive the best care possible. That means as an organization we need to provide educational opportunities for physicians so they know and understand different patient communities, especially those that have been historically marginalized," said Pamela Browner White, ABIM's Chief Diversity, Equity & Inclusion Officer and Senior Vice President, Communications. "This is a pivotal time, not just for us, but for all health care organizations to understand our role in perpetuating—intentionally or not—health inequities. ABIM recognizes the body of research that clearly articulates the negative impact of structural racism in our health care system, and we believe and stand with communities that have experienced being marginalized and seek to do our part in working to eliminate the inequities that they face."
Visit ABIM's new DEI pages for more information and upcoming events.
If you have a DEI topic you believe would make a good panel discussion, or if you would like to learn more about ABIM's DEI efforts, please contact Kelly Rand.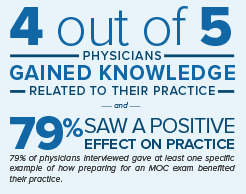 Several studies published over the past year validate continuous certification in terms of associations with fewer serious diagnostic errors linked to hospitalization and death, reductions in prescriptions that are potentially dangerous yet often prescribed to older age populations, reductions in opioid prescriptions that are at high risk for addiction, as well as lower in-hospital mortality for patients with acute myocardial infarction (AMI) or congestive heart failure (CHF). These studies were done in collaboration with researchers from the Harvard Medical School, Harvard School of Public Health, the Foundation for Advancement of International Medical Education, and the Mayo Clinic.
Another series of studies, currently in a white paper format, synthesized the results of hundreds of papers to define a theoretical framework of continuing assessment of a physician's clinical knowledge. The study highlighted  four key lessons on why assessment of physicians is critical to keeping their knowledge current. These are: cognitive skills need to be kept current, self-assessment is not enough, testing enhances learning and retention, and goals and consequences motivate.
"ABMS member boards are offering assessment formats that are different from a single point-in-time, high-stakes assessment in that they are more frequent, learner-engaged assessments, like the ABIM's Longitudinal Knowledge Assessment," said Rebecca Lipner, Ph.D., Senior Vice President, Assessment and Research, an author on one of the studies that was led by University of Pittsburgh cognitive psychology researchers. "This is a paradigm that blends assessment and learning with a focus on partnering with physicians to improve over time and put what they've learned into practice."
During the COVID pandemic ABIM extended deadlines for all MOC requirements to 12/31/22 (and 12/31/23 for those certified in Critical Care Medicine, Hospital Medicine, Infectious Disease and Pulmonary Disease).
This means you may have requirements to complete by the end of this year. Not sure? Sign in to your Physician Portal where you can check if you have any points, attestations or assessments that need to be completed by the end of the year.

Longitudinal Knowledge Assessment (LKA™) enrollment closed on 6/30/22, with two rounds of questions rolled out to physicians. The program has been a success with:
nearly 27,000 diplomates enrolled;
1,338 physicians using it to maintain more than one certificate;
360 using it to maintain one or more certificates and regaining one or more lapsed certifications simultaneously;
and 912 using it to regain one or more lapsed certifications.
Diplomates due for an assessment in 2023 can enroll beginning 12/1/22. Three new specialties will become available next year: Critical Care Medicine, Infectious Disease and Pulmonary Disease. ABIM has paused launching the Hospital Medicine LKA in 2023, allowing time to survey physicians in the Focused Practice Hospital Medicine (FPHM) program – as well as the hospitalist community at large – to better understand the kind of assessment offerings that would best align with their practice.
Designed with guidance from physicians, the LKA provides greater flexibility, more convenience, and faster feedback.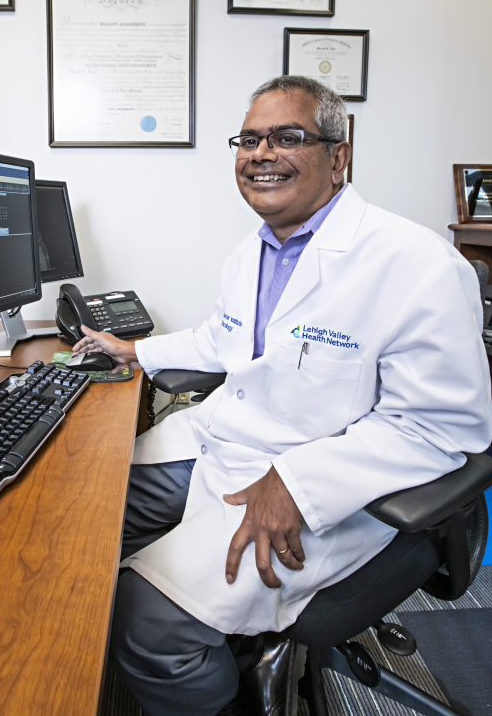 Suresh Nair, MD, certified in Internal Medicine and Medical Oncology, is using the LKA to recertify in hematology. "I let my Hematology certification lapse. I've regretted that for a while, but have not been able to find the time to sit down and study for a few months for the long test. Most oncologists – even if they're not doing hematology as their main area – get involved in it in some way, either in inpatient service or on the weekends. The LKA opened a pathway that will allow me to rebuild my knowledge about hematology over time."
He said the flexibility and instant feedback on his responses has helped him to brush up in areas he was not strong in.
"Time has a way of making us think we're more of an expert than we are — we think we know more than we actually do — so having these resources is very helpful and allows me to put what I learn into practice immediately."
Tessa Damm, DO, a critical care physician, is taking the Internal Medicine LKA and said she appreciates that she doesn't have to sit in a test center all day and also found the LKA helps her to immediately put what she learns into practice
"I was pleasantly surprised by the LKA. No testing modality can truly replicate clinical practice, but I've found the LKA to mirror the physician clinical experience more closely than any other test I've taken to date. The LKA isn't intended for physicians to spend months studying and memorizing as you can access resources while you're taking questions."
Hospitalist Carlos Meza, MD, certified in Internal Medicine, said he found the LKA easy to manage and the questions relevant to his practice.
"I thought the inpatient questions were relevant to my practice. The outpatient ones were good reminders for me as well to keep my knowledge sharp in those areas," he said. "With the LKA you're always engaging in an educational activity, and even if you don't sit down and prepare ahead of time, you're able to look things up if you need to. So far it seems like the LKA will help me stay on top of the latest guidelines and stay current, as opposed to cramming for an assessment every 10 years where I might not remember everything I learned."
Learn more about the LKA's features, availability and the experience at www.abim.org/LKA.