Gender-affirming care is one part of a holistic approach to care and support for transgender people. An evidence-based, patient-centered, and culturally appropriate approach to health care helps transgender and other gender diverse patients trust clinicians rather than avoid them for fear of being mistreated. Internal medicine physicians play a key role in providing care to transgender patients, and those who provide primary care—which includes elements of gender-affirming care, such as hormone therapy—particularly need to understand the specific health needs of this population in order to recommend appropriate care and preventive services.
Physicians and researchers who work with transgender and gender diverse patients discussed this and how physicians can make their practice more inclusive during a panel hosted by the American Board of Internal Medicine (ABIM) and the American Board of Surgery (ABS) in June. Panelists included moderator Kellan Baker, PhD, Executive Director & Chief Learning Officer of the Whitman-Walker Institute, Elizabeth Lamos, MD, Associate Professor, Department of Medicine, Division of Endocrinology and Assistant Dean, Office of Student Affairs, at the University of Maryland School of Medicine, and Olivia T. Van Gerwen, MD, Assistant Professor, Division of Infectious Diseases, Department of Medicine at the Heersink School of Medicine, The University of Alabama at Birmingham.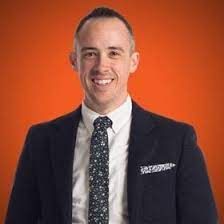 "Spring 2022 thus far has seen more than 200 bills introduced in states across the country that seek to criminalize the provision of gender-affirming care for young people, and several states have passed laws that threaten health care providers with criminal charges for treating their patients according to widely accepted expert standards of care," said Kellan Baker, PhD. "In some states lawmakers are now turning their efforts to denying gender-affirming care to adults, again in direct opposition to well acknowledged medical standards."
Panelists talked about how physicians could make small changes that would make their practices more welcoming to transgender and gender diverse patients.
"I think we are missing out on a number of critical and important services, from primary preventive care to gender-affirming care," said Dr. Lamos. "A quarter of transgender people had to teach their health care provider about transgender people. A quarter of transgender people did not see a doctor when needed to because they feared being mistreated by our community, and a third who did see a health care provider in the last year had a negative experience — and this was disproportionally reported by people of color or people with disabilities — which is very hard to hear as a provider."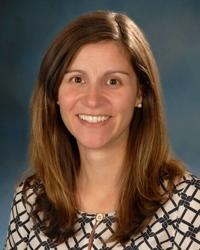 In addition, she noted that 40 percent of the transgender population report having attempted suicide in their lifetime.
Dr. Lamos said minor changes to an office can often mean the difference between an individual scheduling a doctor's visit to seek important medical help and avoiding it.
For example, strategies can include making sure your profile or website indicates your preferred pronouns (which indicate you are welcoming to the LGBTQ+ community), training your staff on the use of pronouns, how to manage documents that may not match the person's gender identity, and participating in safe space training or unconscious bias training.
"It starts from the first time a patient tries to engage with your clinic, which is often not you as a provider," said Dr. Lamos. Patients should "feel like this is a welcoming space and where they can ask questions without meeting resistance."
Dr. Van Gerwen said having resource lists available to patients can also be life-saving.
"A big part of gender-affirming care is the mental health piece we provide for patients. I'm not a psychologist or physiatrist, but I believe that working with those in the mental health community is very important."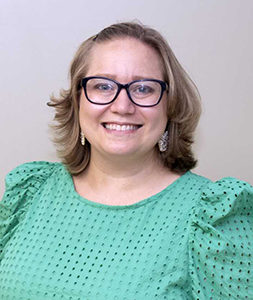 Dr. Van Gerwen said that in the current climate where gender-affirming care is under attack, "we find ourselves in an unknown scenario where our patients don't know who to trust. It's hard to trust the medical establishment in general, especially for a population that doesn't trust the medical establishment for a very good reason. If you see a new patient where they worked up the courage to come and then they don't know that they can get the care they need. It's a very big missed opportunity."
She said the need for safe medical spaces for the transgender community is urgent. "Our practice opened in July 2020 and is continuing to build. We have 400 patients in care currently."
What can you do to help your transgender patients feel comfortable and safe in your practice? According to panelists:
Indicate your pronouns in your emails and on your website, and educate your staff on the importance of doing the same.
Train your staff on how to work with people who have identity documents that may not match their gender identity.
Create or identify a network of physicians who are LGBTQ+ friendly, including mental health professionals.
If you are a medical educator, incorporate transgender medicine throughout the curriculum.
Leave room for patients to ask questions you may not have considered and be affirming, open, and accepting in your responses.
Make bathrooms in your office gender neutral.
Be aware of health disparities that affect the transgender population, which include mental health and substance use (i.e. tobacco use, increased harmful coping mechanisms, access to health coverage/knowledgeable providers, history of suicide and psychological stress, etc.).
Learn more about how to help ensure the transgender community feels safe in your practice by viewing the full panel discussion.
James, S. E., Herman, J. L., Rankin, S., Keisling, M., Mottet, L., & Anafi, M. (2016). The Report of the 2015 U.S. Transgender Survey. Washington, DC: National Center for Transgender Equality.
You may also be interested in...