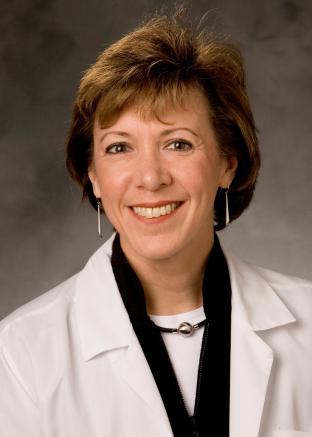 The Gastroenterology Board held its fall meeting on Friday, September 23, 2022. The fall agenda provided an opportunity to update the Gastroenterology Board on activity at ABIM, and allowed for discussion of pressing issues in the field. The Specialty Board was joined by guests from the American Association for the Study of Liver Diseases (AASLD), the American College of Gastroenterology (ACG), the American Gastroenterological Association (AGA) and the American Society for Gastrointestinal Endoscopy (ASGE).
The following is a summary of the fall meeting.
Leadership Update
Richard J. Baron, MD, President and Chief Executive Officer, ABIM
Dr. Baron presented an overview of ABIM's progress on a number of fronts since the Gastroenterology Board met in the spring, including:
The continued success and growth in participation of the Longitudinal Knowledge Assessment (LKA®), noting that the LKA will also be made available in three new specialties—Critical Care Medicine, Infectious Disease and Pulmonary Disease—in 2023. Enrollment for all assessments opens December 1, 2022.
ABIM's concentrated efforts in advancing diversity, equity and inclusion work streams, including research, listening sessions, staff trainings, cultural celebrations and analysis of ABIM's programs and services, while also addressing any inequities discovered.
The ongoing campaign against medical misinformation, which remains a growing concern in the medical community. ABIM is actively working with organizations across the House of Medicine to build a comprehensive approach identifying strategies and tactics that can be employed to battle misinformation and promote accurate information.
Diversity, Equity and Inclusion (DEI) Update
The Gastroenterology Board received an update on ABIM's DEI work from Lorna Lynn, MD, Vice President of Medical Education Research; Kelly Rand, MA, CPH, Manager of Diversity and Health Equity; and Pamela Browner White, Senior Vice President of Communications and Chief DEI Officer.
Ongoing work in DEI includes a pilot program incorporating differential item functioning analysis in ABIM assessments, design of a study investigating the impact of patient race and ethnicity identifiers in assessment questions, developing health equity questions and reporting on the demographic characteristics of the internal medicine workforce.
Dr. Lynn went into further detail about developing health equity content that ABIM will be launching in gastroenterology, as well as in the disciplines of cardiovascular disease, internal medicine and nephrology. She noted that subject matter experts still need to be recruited in each discipline to develop exam content related to health equity and to identify current assessment items (questions) that fit the construct related to health care disparity and social determinants of health.
Members and society guests also discussed health equity in a broader sense than ABIM assessment. They noted that pipeline work done at early stages is important, as is consideration of how ABIM can work with groups that engage undergraduate and medical school students. They also noted the importance of addressing retention in underrepresented groups and the need for career support for diversity. Finally, the group cautioned that there are regional differences in DEI acceptance and that DEI trainings cannot be mandated in some regions. The members urged ABIM to stand up to attacks on health equity efforts.
Dobbs v. Jackson: Implications for Gastroenterology
The Gastroenterology Board held an open discussion on the implications of the 2022 Dobbs v. Jackson Women's Health Organization ruling for the discipline of gastroenterology, specifically those areas under the oversight of the Specialty Board, including training, assessments and stakeholder relationships within the gastroenterology community.
The Specialty Board members contributed numerous themes for discussion around the complications of coexisting pregnancy and gastrointestinal disorders, challenges that could arise in training fellows and residents, and future implications for medical practice and legislative action. Members also discussed how the Supreme Court's decision could impact the availability of some forms of birth control, and even reduce options for providing fertility treatments. Specialty Board members expressed concern for the burden now being placed on community and rural physicians, and the greater divisions now being created across the profession and within interdisciplinary teams.
Maintenance of Certification (MOC) in 2023
The Gastroenterology Board received an overview of upcoming MOC milestones from Florence Mickens, Program Operations Manager, and Weifeng Weng, Ph.D., Director of Research Analysis. In January 2023, ABIM will resume evaluation of physician certification status, following a two-year extension of MOC requirements for physicians in most disciplines due to the COVID-19 pandemic. (Four disciplines—Critical Care Medicine, Hospital Medicine, Infectious Disease and Pulmonary Disease—received extensions through 2023 due to the disproportionate impact of COVID on physicians in those specialties.)
The presenters shared information about the number of diplomates at risk of losing certification and provided an overview of the robust communications strategy aimed at building awareness of the upcoming deadline in order to minimize the number of diplomates whose status changes to "Not Certified." Communications include monthly targeted emails (June through January), highlighting opportunities for earning MOC points through society meetings and activities, UpToDate® and thousands of other Continuing Medical Education activities. Some early career physicians who have not yet been through an MOC cycle are at risk because of their lack of familiarity with the MOC process. ABIM recommends that all physicians sign into their personalized Physician Portal to check on their requirements.
The presentation also highlighted an opportunity for physicians with lifetime certificates—that is, those who initially became certified before 1990—to enroll in the LKA as a way to meet their 2023 assessment-due requirement in order to remain "Participating in MOC." As a reminder, lifetime certificates are never at risk of losing certification for not participating in MOC. The physician will be shown as "Certified" on the ABIM website, but listed as not participating in MOC unless they meet the assessment requirement. The change was instituted—among other reasons—in the interest of providing more information for patients on whether a physician is demonstrating that they are staying current in knowledge and practice.
Enrollment for all ABIM assessments, including the LKA, the traditional, 10-year MOC exam and the initial certification exam, opens December 1, 2022.
Longitudinal Knowledge Assessment (LKA®) Update
Jeff Miller, ABIM's Chief Information Officer, provided an update on the progress of the LKA since spring 2022, including overwhelmingly positive feedback from participants. Of more than 5,100 diplomates surveyed, 91% of respondents reported that they found the LKA useful for learning, and 75% said they would recommend it to a colleague. ABIM will continue to gather data through interviews, a user panel, an in-depth study of learning and an annual survey. Several diplomates have shared their positive LKA experiences in short blog posts, reflecting on its flexibility, convenience and actionable feedback.
The Specialty Board then received a live demonstration of the LKA platform and user experience. (A video walk-through is also available online.) Among other things, it was pointed out that items on the LKA expire each quarter, and that items are "retired" from use so that diplomates will never see the same item twice if they continue in the LKA for multiple five-year cycles. This translates to a need for ongoing development of new items for the assessment and underscores the importance of the Item-Writing Task Force (IWTF) responsible for writing items. ABIM is actively seeking item-writers, and instructions and criteria for application in both gastroenterology and transplant hepatology can be found on ABIM's website. A full list of all governance openings with application instructions can also be found online.
ABIM is analyzing large amounts of data gathered during the initial roll-out of the LKA and working on optimizing the ongoing development of the assessment.
Members of the Gastroenterology Board made several inquiries about the LKA, including security and methodology used to set the passing score. ABIM employs processes to monitor the platform to ensure the integrity of the exam, and uses the same standard-setting process for the passing score on both the LKA and the traditional, 10-year MOC exam. The process is assessed every five years.
Update from the Gastroenterology Approval Committees
Amar R. Deshpande, MD, University of Miami Miller School of Medicine; Chair of the Gastroenterology Traditional, 10-Year MOC Exam Approval Committee
Charlene Prather, MD, Ph.D., Saint Louis University School of Medicine; Chair of the Gastroenterology LKA Approval Committee
Hugo E. Vargas, MD, Mayo Clinic Transplant Center (Arizona); Chair of the Transplant Hepatology Traditional, 10-Year MOC Exam Approval Committee
The Gastroenterology Board works with four Approval Committees: two dedicated to Gastroenterology and two dedicated to Transplant Hepatology. Within each subspecialty is the traditional, 10-year MOC exam Approval Committee (which also deals with the initial certification exam), and the LKA Approval Committee.
Dr. Deshpande, speaking for the Gastroenterology Approval Committees, described the general meeting process and the committees' interaction with the IWTF. He also spoke to the Specialty Board about the challenges faced by the Approval Committees, namely: practice demands for gastroenterologists, training of subject matter experts and the structure of the certification exam blueprint.
Some medical societies have shared concerns about the blueprint with the Approval Committees. In addition, members of the IWTF have noted that some topics and task combinations pose challenges to writing items. The Approval Committees have been discussing changes to refine the blueprint as part of a restructuring. In light of this, Specialty Board members suggested additional, personalized training or mentoring for item-writers and to review feedback mechanisms that might improve the quality of items, such as a guidebook for item-writers.
The Specialty Board then heard from Dr. Vargas, who also noted the challenges faced by the Transplant Hepatology Approval Committees in writing and reviewing items for their subspecialty, which is cosponsored by the American Board of Pediatrics.
In discussion, it was agreed that the best approach to the difficulties faced by the respective Approval Committees is to continue recruiting item-writers in those subspecialties. Information on item-writer openings in Gastroenterology and Transplant Hepatology can be found on the ABIM website.
Practice Profile Assessments in Gastroenterology
Richard Battaglia, MD, FACP, Chief Medical Officer, ABIM
Dr. Battaglia gave a presentation to the Gastroenterology Board on ABIM's work in developing assessments to reflect physician practice and enhance the relevancy of assessments as perceived by diplomates. This work is in response to feedback from both diplomates and their medical societies.
Practice profiles represent a data-driven approach to identifying distinct practice patterns, an approach that requires broad participation in a given profile and significant overlap of the blueprint across profiles. ABIM has worked to engage the four gastroenterology societies in the consideration and identification of profiles.
Over the past year, ABIM worked with the American Association for the Study of Liver Diseases (AASLD), the American College of Gastroenterology (ACG), the American Gastroenterological Association (AGA) and the American Society for Gastrointestinal Endoscopy (ASGE) in launching a survey of diplomates with the aim of better understanding specialization in physician practice.
In addition to the work focused on understanding practice patterns in gastroenterology, there is a need to modify the current blueprint classifications, moving from an anatomic structure to one that is organized by clinical conditions. ABIM will continue working closely with medical societies during the process and will provide updates to the community along the way.
Approval of Specialty Board Members for Council Selection
The Gastroenterology Board held a discussion about physician candidates for two positions on the Gastroenterology Board: one for a gastroenterologist practicing in a non-academic community setting and one for a gastroenterologist serving on an academic faculty. As part of the application process, the Specialty Board selects two candidates for each position, and recommends them to the ABIM Council for a final decision.
Members also learned about changes to the application process that make it more inclusive, such as expanding choices for racial, ethnic and gender identification, and adding a question to highlight a candidate's personal or professional experiences in medicine that would add a unique dimension to Specialty Board representation (e.g., military service or non-traditional education pathways). ABIM has made significant progress in enhancing the diversity of the specialty boards to better reflect the physician population. Additionally, ABIM has been recruiting for early career physicians and offering opportunities for Governance members to participate in DEI training. When recommending candidates to the Council for appointment to ABIM service, Specialty Board members are encouraged to consider the overall composition of the Specialty Board and the demographics of departing and incoming members.
The ABIM Council will review the candidates during its April 2023 meeting before appointing the two new members to the Gastroenterology Board. Newly elected Specialty Board members will begin their term July 1, 2023.
In Closing
The Gastroenterology Board values the feedback and commentary of the entire medical community, including diplomates and society partners.
Do you have any questions? Are you interested in getting involved?
If you have questions after reading this report, please connect with us through the following channels:
Join our Community Insights Network to share your feedback.