Fall 2020 Meeting
Despite the challenging circumstances brought forth by the COVID-19 pandemic, Asher A. Tulsky, MD, Chair of the Internal Medicine Specialty Board and Chair-elect of ABIM Council, virtually convened the eight members of the Specialty Board on November 6 for a day of rich discussion. While ABIM's Board of Directors sets the organization's strategic direction, each of the twelve discipline-specific Specialty Boards are responsible for ensuring the credential is meeting the evolving needs of their discipline.
Below is a recap of the key topics discussed during the fall meeting: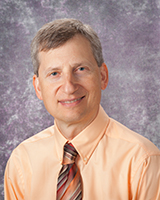 Leadership Update
Richard J. Baron, MD, ABIM President and CEO, addressed the Internal Medicine Board, reiterating appreciation for ABIM Board Certified physicians and for the efforts of Specialty Board members. As a reminder, ABIM made a number of key policy decisions this spring to offer physicians more flexibility in maintaining their certification:
No one will lose certification if they aren't able to complete a Maintenance of Certification (MOC) requirement this year.
Physicians that have an assessment, attestation or points due in 2020 will have until 12/31/21 to complete them.
Physicians currently in their grace year will be afforded an additional grace year in 2021.
Those physicians whose Board Eligibility expires in 2020 may take the exam in their discipline in either 2020 or 2021, whichever works best for their individual situation.
Dr. Baron spoke further on the nation's negative health outcomes caused by the novel coronavirus, highlighting the disturbing trend of health disparities in Black and Brown communities that are now being further exacerbated by the pandemic. He stressed the important role ABIM and the ABIM Foundation play in addressing these issues, citing the organization's joint Statement on Racial Justice issued over the summer and tangible next steps to realize this vision, including a grant program to build trust and equity in internal medicine training. 
Dr. Baron also referenced the longitudinal assessment pathway update in the Fall 2020 News and Notes that was emailed to all ABIM diplomates in November. In the newsletter, Dr. Baron shares a video overview of the new pathway that is scheduled to launch in 2022 for most disciplines, including Internal Medicine, and highlights its key features that physicians can look forward to. While this new pathway will better integrate education with assessment, Dr. Baron noted that it is still an assessment, and that a summative pass/fail judgement will be made at the end of a five-year cycle.
Longitudinal Assessment Pathway Update
The Specialty Board then spent a session discussing the longitudinal assessment and the many details that have been released since the initial announcement in August 2019: 
The longitudinal assessment will have a five-year cycle and include both a participation requirement and performance standard:

Participation: Physicians will be offered 120 questions each year.
Because ABIM understands that physicians have times when professional or personal responsibilities are especially demanding, they can take a break from the longitudinal assessment—skipping up to 100 questions over the course of each five-year cycle—without penalty. This amounts to a total of 500 questions over five years.
Performance: Feedback relative to the standard will be provided over the course of the five-year cycle, and a final passing determination will be calculated at the end of year five.

It is a lower-stakes assessment option:

Physicians cannot lose certification if they do not successfully meet the participation requirement or performance standard for the longitudinal pathway.
In those instances, they can pass the traditional, 10-year MOC exam the following year to remain certified.

There are many key features of longitudinal assessment that differentiate it from ABIM's current assessment options, some of which include:

The assessment promotes learning by providing immediate feedback, rationales and references for most questions.
Questions can be answered any place or time, and the platform will be available on mobile phones, tablets, laptops and desktop computers.*
Physicians will have four minutes to answer each question, along with a yearly pool of extra time to access if necessary. 
There is no camera monitoring in use while answering questions; user identity and assessment security is achieved using alternative methods of validation.
The longitudinal assessment rollout schedule (see below):

Internal Medicine Board members discussed the longitudinal assessment updates with senior ABIM staff, and shared their thoughts on what has been developed thus far as well as the elements of the assessment that still need to be formalized. Specialty Board members were interested in the user experience when receiving the feedback, rationales and references.
Some members shared that they have heard positive feedback from colleagues who have participated in the longitudinal pathways of other ABMS Member Boards, including the American Board of Anesthesiology's MOCA Minute, and the American Board of Pediatrics' MOCA-Peds.
ABIM diplomates are encouraged to provide feedback as additional features of its own longitudinal pathway are still in development.
*For questions that contain media files with audio, video or still images, the user experience is optimized on a laptop or desktop computer.
Approval of Adult Immunization AQI
ABIM staff provided Specialty Board members with an overview of the ABIM Approved Quality Improvement (AQI) Program, which is the process through which ABIM recognizes externally developed QI and safety activities. The AQI Program allows ABIM Board Certified physicians to earn MOC points for practice assessment and patient safety activities they are already doing, as long as they meet the program guidelines. Approved activities grant 20 MOC points to physicians who meaningfully participate in the practice assessment activity. 
Ali Khan, MD briefed his fellow Internal Medicine Board members on the adult immunization activity that was submitted for review by New Jersey Academy of Family Physicians (NJAFP), culminating in a recommendation to the Specialty Board to approve the activity. There was a brief discussion on the activity, the AQI application process and how activities have been approved in the past. This was followed by Specialty Board approval of the activity in question.
Update from Task Force in Response to ACGME Draft Standards
As part of its standard practice every few years, the Accreditation Council for Graduate Medical Education (ACGME) has released its new draft standards for internal medicine residency programs and asked ABIM and numerous other stakeholders to provide feedback. To formulate a response, the Internal Medicine Board formed a task force comprised of the following members, along with ABIM's Senior Vice President for Academic and Medical Affairs, Furman S. McDonald, MD, MPH:
Asher A. Tulsky, MD
Saima Chaudhry, MD
David Pizzimenti, DO
Richard M. Wardrop, III, MD
Dr. Wardrop drafted a summary paper on behalf of the task force that recommends mandated support for program directors, associate program directors and also core faculty, despite the financial challenges of implementing such an approach. The summary paper's stance was based on ACGME's guiding principle that 'in order to achieve successful graduate medical education, programs must have sufficient dedicated professional time to perform the vital activities required to sustain an accredited program.'
Following the summary paper's submission, Dr. Tulsky and Dr. McDonald represented ABIM at the recent ACGME Congress on Faculty Support where various stakeholders from different specialties were able to address their responses to the program requirements. At the meeting, ABIM partnered with the American College of Cardiology and the American College of Rheumatology to present the perspective as outlined above. Many participants agreed with the assertion that faculty need support and resources now in order to train physicians who can fulfill the vision of competency-based medical education (CBME) and ACGME's IM2035, a scenario-based strategic planning exercise that was piloted by the ACGME Review Committee (RC) to reveal insights into future operating challenges in the internal medicine profession. 
As a next step, ACGME will take into consideration the summary paper that was submitted by the Internal Medicine Board as well as the input of the many other stakeholders.  The new standards will be finalized and publicly released in 2021.
New proposed ABMS Standards
As an outcome of the recent work done by the Continuing Board Certification: Vision for the Future Commission (Vision Commission) that was sponsored by the American Board of Medical Specialties (ABMS), the ABMS Standards Task Force was created last summer and has been drafting new standards. These new standards incorporate many of the Vision Commission's recommendations, and it is anticipated that a draft will be available for public comment in April 2021 or later. The Internal Medicine Board expects to address this topic again at its spring meeting once the new ABMS draft standards have been made public.
Reimagining the MOC Point System
In the spirit of looking for ways to improve its MOC program, ABIM Governance and staff leaders are endeavoring to reimagine what role MOC points should play in the future. Diplomates are currently required to earn 100 MOC points every five years to maintain their certification, and to earn any amount of points every two years to be listed as "participating in MOC." This is aligned with the ABMS MOC requirements for lifelong learning and self-assessment, and it is separate from any CME requirements for state licensure even though CME activities are increasingly counting for both CME and MOC.
Specialty Board members provided observations about the current MOC points system and whether they thought it helped internists stay current in knowledge and practice. They also discussed knowledge areas and skills that could be better recognized in the current MOC system, or by new activities created by external partners (e.g. professional societies, health care systems, medical schools). ABIM is planning outreach to diplomates and stakeholder organizations this winter in order to gather feedback, and this topic will be explored again at future ABIM Governance meetings.
Enhancing the Connection between ABIM Governance and the Physician Community
ABIM Governance is composed of a talented and diverse group of over 350 members across more than 50 boards and committees. These leaders are critical to helping ABIM achieve its mission to enhance the quality of health care by certifying internists and subspecialists who demonstrate the knowledge, skills and attitudes essential for excellent patient care. They do this through their professional connection to the internal medicine community, sharing information and capturing feedback as ambassadors on behalf of ABIM.
During this session, members discussed ways to effectively communicate with the community and some shared their firsthand experiences. They spoke of simple engagement such as initiating a conversation with colleagues to garner feedback on longitudinal assessment, or more in-depth activities such as writing articles, making presentations or recording videos to better connect with fellow physicians on a personal level.
Discussion of Future Specialty Board Membership
The Internal Medicine Board received many outstanding candidates for Specialty Board membership and dedicated significant time to discussing their qualifications. Throughout this process, special care is given to ensuring that new members enhance the group's diversity in terms of age, gender, race/ethnicity, geographic location and practice type. Specialty Board members are ultimately chosen by the ABIM Council, who have oversight of Specialty Board composition across ABIM disciplines. 
In Closing
The Internal Medicine Board welcomes feedback and commentary from diplomates, society partners and the greater medical community.
Do you have any questions? Are you interested in how to get involved?
If you have questions after reading this report, please connect with us through the following channels: