December 2020 Meeting
The December meeting of the Gastroenterology (GI) Board came at an extremely important time for ABIM and its diplomates. The ongoing fight against the COVID-19 pandemic has brought many challenges upon the physician community, and it is against this backdrop that ABIM virtually convened the eight members of the Gastroenterology Board to discuss moving the discipline forward.
Below is a recap of the key topics discussed during the meeting: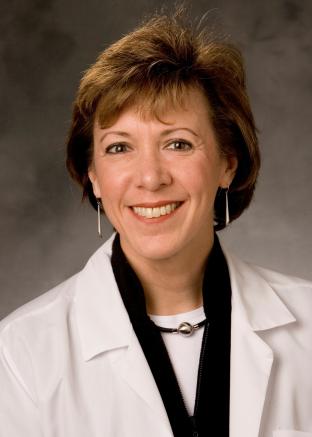 Leadership Update
Richard J. Baron, MD, ABIM President and CEO, addressed the Gastroenterology Board and commented on recent issues that have arisen in health care due to the pandemic, including the disparities in COVID-19 infection and mortality rates in Black and Brown communities. He reiterated the important role ABIM and the ABIM Foundation play in addressing these issues, calling forth the organization's joint Statement on Racial Justice issued over the summer and new initiatives to make this vision a reality, including a grant program to build trust and equity in internal medicine training. He also noted the increasing mistrust in medicine and institutions occurring broadly across swaths of society, and that ABIM Board Certification may be more meaningful now than ever as it serves as a demonstration of knowledge and professionalism upon which patients rely.
He then highlighted key ABIM policy decisions that were made in 2020 to offer physicians more flexibility in maintaining their certification in response to the pandemic:
No one will lose certification if they weren't able to complete a Maintenance of Certification (MOC) requirement in 2020.
Physicians that had an assessment, attestation or points due in 2020 will have until 12/31/21 to complete them.
Physicians whose grace year was 2020 have been afforded an additional grace year in 2021.
Dr. Baron also provided an update on progress in developing a longitudinal assessment, scheduled to launch in Gastroenterology in 2022.
While the new longitudinal assessment will better integrate education with assessment, Dr. Baron noted that it is still an assessment, and that a summative pass/fail judgment will be made at the end of a five-year cycle. More information about the longitudinal assessment can be found later in the Specialty Board meeting summary.
Update on Collaborative Work with GI Societies regarding a Practice Profile Survey
In an effort to ensure ABIM's assessments are relevant to today's practicing gastroenterologist, ABIM's Strategic Alliances team has continued to engage in collaborative discussions with the four GI societies: the American Association for the Study of Liver Diseases (AASLD), American College of Gastroenterology (ACG), American Gastroenterological Association (AGA) and American Society for Gastrointestinal Endoscopy (ASGE).
Representatives from the societies—and members of both the GI Board and the GI Exam Committee—provided useful feedback on a survey that was subsequently sent to ABIM diplomates who are certified in gastroenterology. The goal of the survey is to inform ABIM and the societies about how gastroenterologists and hepatologists spend their clinical time. This practice data will help determine what patterns of clinical specialization are seen in gastroenterology. Common 'Practice Profiles' can potentially be used to create MOC assessments for different kinds of generalist gastroenterologists, who see a range of patients but have a concentration in a particular area. The survey data will be crosswalked with additional data from other relevant sources such as Medicare or registry data, and then a determination will be made if there are sufficient numbers of physicians in each Practice Profile to create a specialized assessment. Thank you to those who completed the survey earlier this winter; results will be shared with the GI Board at a later date.
ABIM Senior Vice President of Assessment and Research, Rebecca Lipner, PhD, shared that ABIM is looking into the possibility of utilizing Practice Profiles as part of the longitudinal assessment after all disciplines have launched. In addition to gastroenterology, ABIM is exploring the possibility of Practice Profiles in other disciplines such as medical oncology, hematology, and endocrinology, diabetes and metabolism; Dr. Lipner points out that the approach is more feasible in some disciplines than others. While Practice Profile assessments will not be part of the initial launch of the longitudinal assessment, ABIM is doing the work needed to develop this additional option for the future.
Liver Biopsy Requirement for Initial Certification
Gastroenterology Board member Richard K. Sterling, MD, Transplant Hepatology Fellowship Director at Virginia Commonwealth University (VCU), shared data from surveys conducted by AASLD in 2015 and 2018. The surveys targeted feedback of transplant hepatology program directors and other education experts regarding ABIM's procedural requirement for performance of 20 liver biopsies by fellows in order to be eligible for ABIM Board Certification in Transplant Hepatology. This requirement was originally requested by AASLD and has been in place since 2016.
Dr. Sterling also shared a draft recommendation from AASLD to remove the liver biopsy requirement.  AASLD's Board of Directors formally approved the recommendation and shared it with ABIM following the GI Board meeting. AASLD continues to support the requirement for interpreting 200 native and allograft liver biopsies as a requirement for initial certification in Transplant Hepatology. Specialty Board members discussed the possible implications around changing the liver biopsy requirement, and ABIM's Senior Vice President for Academic and Medical Affairs, Furman S. McDonald, MD, MPH, outlined the policy coordination process that would have to happen before the GI Board would be asked to make a decision. This would include engaging program directors and board certified physicians to ask for their feedback, which would be used to inform the GI Board in making the policy decision at a future meeting.
Longitudinal Assessment Update
The Gastroenterology Board dedicated a session to discussing progress on the longitudinal assessment, scheduled to become available in Gastroenterology in 2022. See below for the full rollout schedule:

It is important to note there will not be a longitudinal assessment in the highly specialized discipline of Transplant Hepatology. This is because the longitudinal pathway requires substantially more items compared to the traditional, 10-year MOC exam as they are single use, and there aren't enough physicians practicing to support its development in Transplant Hepatology.
Since the longitudinal assessment was first announced in August 2019, ABIM has released many details:  
The longitudinal assessment will have a 5-year cycle and include both a participation requirement and performance standard:

Participation: Physicians will be offered 120 questions each year.
Because ABIM understands that physicians have times when professional or personal responsibilities are especially demanding, they can take a break from the longitudinal assessment—skipping up to 100 questions over the course of each 5-year cycle—without penalty. This amounts to a total of 500 required questions over 5 years.
Performance: Feedback relative to the standard will be provided over the course of the 5-year cycle, and a final passing determination will be calculated at the end of year 5.

It is a lower-stakes assessment option:

Physicians cannot lose certification if they do not successfully meet the participation requirement or performance standard for the longitudinal assessment.
In those instances, they must pass the traditional, 10-year MOC exam the following year to remain certified.

There are many key features of longitudinal assessment that differentiate it from ABIM's current assessment options, some of which include:

The assessment promotes learning by providing immediate feedback, rationales and references for most questions.
Questions can be answered any place or time, and the platform will be available on mobile phones, tablets, laptops and desktop computers.*
Physicians will have four minutes to answer each question, along with a yearly bank of 30 extra minutes to access if necessary. 
There is no camera monitoring in use while answering questions; user identity and assessment security is achieved using alternative methods of validation.
*For questions that contain media files with audio, video or still images, the user experience is optimized on a laptop or desktop computer.
As part of the longitudinal assessment update in the Fall 2020 News and Notes that was emailed to all ABIM diplomates in November 2020, Dr. Baron shares a video overview of the new assessment and its features that physicians can look forward to.
Gastroenterology Board members discussed the longitudinal assessment with senior ABIM staff, and shared their thoughts on what has been developed thus far as well as the elements that still need to be formalized.
They were interested in scoring and how diplomates will be updated regarding their progress relative to the set standard. Staff shared that the feedback will be provided along the way, most likely once after the first year, and then every quarter thereafter until the end of the 5-year cycle. This feedback will provide an opportunity for physicians to focus their study based on knowledge gaps and improve their performance over the course of the 5-year cycle, during which time they will remain certified.
Regarding the standard, ABIM does not set a pass rate that predetermines the percent of examinees that pass or fail the exam. Instead, ABIM uses the Angoff method, a well-established, evidence-based approach in the testing industry to set a passing standard. This method uses a process which sets an absolute passing score based on the content of the exam (i.e., at the question level) and how much the examinee knows rather than one examinee's performance relative to their peers taking the exam. Thus, the pass-fail decision is based on mastery of content rather than how an examinee ranks relative to other examinees. More information is available on ABIM's score report and exam development process.
Members also asked about the mechanics of how the questions will be released over time and learned that they will be released on a quarterly basis, with all 30 being released at the start of the quarter.
Diplomates are encouraged to provide feedback on the longitudinal assessment to help ABIM ensure it will meet their needs.
New proposed ABMS Standards
The American Board of Medical Specialties (ABMS) Standards Task Force was created in July 2019 as a byproduct of the ABMS-sponsored Continuing Board Certification: Vision for the Future Commission (Vision Commission). The group is drafting new standards that incorporate many recommendations of the Vision Commission, and it is anticipated that a draft will be available for public comment in April 2021 or later. The Specialty Board anticipates discussing this topic again at a future meeting once the new ABMS draft standards have been made public.
Reimagining the MOC Point System
ABIM has taken a proactive approach to evaluating its MOC points system, which is aligned with the ABMS requirements for lifelong learning and self-assessment. Currently, ABIM diplomates are required to earn 100 MOC points every five years to maintain their certification, and to earn any amount of points every two years to be listed as "participating in MOC."
Specialty Board members provided observations about the current MOC points system and whether they thought it helped gastroenterologists stay current in knowledge and practice. They also discussed knowledge areas and skills that could be better recognized in the current MOC system, or by new activities created by external partners (e.g. professional societies, healthcare systems, medical schools). This and other feedback was shared with the ABIM Council and Board of Directors.
Enhancing the Connection between ABIM Governance and the Physician Community
ABIM Governance includes a diverse and talented group of over 350 members across more than 50 boards and committees. They are critical to helping ABIM achieve its mission to enhance the quality of health care by certifying internists and subspecialists who demonstrate the knowledge, skills and attitudes essential for excellent patient care. One of the ways they do this is by being connected to the community – sharing updates, having conversations with colleagues and collecting feedback.
During this session, members discussed ways to effectively communicate with the community and some shared their firsthand experiences. They spoke of simple engagement such as initiating a conversation with colleagues to garner feedback on longitudinal assessment, or more in-depth activities such as writing articles, making presentations or recording videos to better connect with fellow physicians on a personal level.
In Closing
The Gastroenterology Board welcomes feedback and commentary from diplomates, society partners and the greater medical community.
Do you have any questions? Are you interested in how to get involved?
If you have questions after reading this report, please connect with us through the following channels:
You may also be interested in...