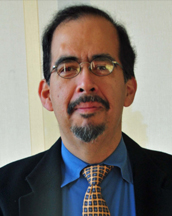 The Nephrology Board held its spring meeting on Friday, March 31, 2023. The agenda provided an opportunity to update the Nephrology Board on activity at ABIM and allowed for discussion of pressing issues in the field. The Specialty Board was joined by guests from the American Society of Nephrology (ASN) and the National Kidney Foundation (NKF).
The following is a summary of the spring meeting.

Conversation with the President
Richard J. Baron, MD, MACP, President and Chief Executive Officer, ABIM
Dr. Baron provided an update to the Nephrology Board on ABIM's leading priorities, including:
The release of the first Longitudinal Knowledge Assessment (LKA®) quarterly formative score reports to more than 28,000 diplomates who completed the fifth quarter of their five-year LKA cycle. Diplomates participating in the LKA will receive these score reports as a way to let them know how they are performing relative to the passing score and help identify any areas they may want to focus on in their future studies.
Ongoing work in diversity, equity and inclusion (DEI), such as performing differential item functioning analysis of assessment items, developing health equity content in different disciplines, co-funding health equity projects for residencies, and creating more inclusive opportunities for diplomates to self-identify on their Physician Portal.
Developments from the ABIM Board of Directors' strategic planning work, such as exploring how new technologies like artificial intelligence and machine learning may help ABIM work more efficiently and develop better programs for physicians.
Specialty Board members discussed ABIM's role in addressing misinformation and how that extends to social media platforms. Dr. Baron noted that ABIM's videos on YouTube are now labeled with an information panel that reads, "From an accredited medical licensing board." Videos with this label are meant to connect users with health content from authoritative sources. It was noted that ABIM is neither a medical licensing board nor an accrediting body, but rather a certifying board, demonstrating that these types of labels are imprecise, but represent a step forward in helping viewers differentiate sources of medical information.
After an inquiry about the success of the LKA and the future of the Traditional, 10-Year Maintenance of Certification (MOC) Exam, Dr. Baron confirmed that ABIM has no current plans to phase out the latter, noting that roughly 20% of diplomates are choosing that assessment option for maintaining certification.
Misinformation and Implications for Nephrology
The Specialty Board held an open discussion on the implications of misinformation for the discipline of nephrology, including its effects on patient care, in order to contribute to ABIM's ongoing strategic conversations about the issue. In discussion, the group's comments fell into three themes:
Misinformation surrounding vaccines, such as the risk and effectiveness of the COVID-19 vaccines. Kidney disease and immunosuppressed transplant patients are refusing the vaccine because they believe it will harm them, and some patients are unable to be listed for transplant because of their refusal to be vaccinated.
Misinformation surrounding medicine and procedures, like glucagon-like peptide-1 (GLP-1) agonists and dialysis. Patients are misusing GLP-1 agonists leading to drug shortages. Some patients believe dialysis is a death sentence because they are misinformed about the diversity of patient experiences on dialysis. Members also identified examples of patients not selecting peritoneal dialysis (PD) after being told that they cannot receive PD if they live alone or after hearing an overstated impact from an infection on PD.
Misinformation and mistrust of health care providers, exacerbated by direct-to-consumer advertising that misleads patients into believing a particular drug will cure their chronic kidney disease (CKD). Overall, members noted that misinformation leads to less trust in physicians and less adherence to prescribed treatments.
Special Consideration Pathways for International Medical Graduates
ABIM's standard training requirements for certification include the satisfactory completion of accredited internal medicine residency and subspecialty fellowship training in the United States or Canada. In addition, there are four special consideration pathways to enable osteopathic or internationally trained physicians to obtain ABIM certification. The ABIM Council is exploring the idea of creating another special consideration pathway for international medical graduates who have completed their internal medicine training in another country and then completed accredited fellowship training in the U.S. or Canada. Like other ABIM diplomates, physicians in the proposed pathway would need to pass the ABIM Internal Medicine Certification Examination, and satisfactorily complete their accredited fellowship training to be eligible for subspecialty certification.
The Specialty Board was supportive of the proposed pathway—particularly since nephrology fellowship programs face difficulty in filling all open training positions—and held a discussion about the implications of this possible policy change for nephrologists. It was noted that physicians using this proposed pathway may require more support from training programs in order to be successful, and what they may need is not always clear.
Progress Report on Policy Coordination: Procedural Requirements for Initial Certification in Nephrology
In the fall 2022 meeting, the Nephrology Board discussed proposed changes to the nephrology initial certification procedural requirements. A comprehensive coordination process over the last two years has invited input from stakeholders and diplomates throughout the nephrology community. In consideration of the breadth of feedback received, and a report published by the ASN Task Force on the Future of Nephrology, the Nephrology Board proposed draft requirements with an impact statement in March, and opened a public comment period for nephrology diplomates to weigh in with their opinions on the changes. Full details and background can be found on the ABIM blog.
Ursula C. Brewster, MD, Vice Chair of the ASN Workforce and Training Committee, noted that most of the proposed changes align with ASN's, with the exception of home hemodialysis—which ASN recommends be made a standard training requirement—and assigning a number of procedures to the PD training requirement. Dr. Brewster also stated that the opportunity-to-train standard may place a burden on training programs that are not given resources unless a procedure is required for training.
Rudolph A. Rodriguez, MD, Chair of the Nephrology Board, assured the group that all feedback from the public comment period would be considered before any changes are made to the requirements.
The public comment period remains open until June 1, 2023, and all nephrology diplomates are invited to participate anonymously.
Clinical Algorithms in Nephrology
ABIM staff members Jeremy Dugosh, Ph.D., Vice President of Test Development, and Lorna Lynn, MD, Vice President of Medical Education Research, provided the Specialty Board with an overview of the use of clinical algorithms in ABIM assessments, and the history of how the estimated glomerular filtration rate (eGFR) calculation has changed in ABIM assessments.
In 2022, Rajnish Mehrotra, MD, and Bernard G. Jaar, MD, chairs of the two Nephrology Approval Committees, proposed a change to how ABIM calculates eGFR because the existing equation included race, leading to the systematic bias of results by race and disparities in treatment and outcomes of care. ASN and NKF both recommended the non-race-based equation, and the change was approved in April 2022, becoming a new standard for all ABIM assessments after July 2022.
ABIM is now evaluating all formulas in its assessments for unnecessary inclusion of race and seeking guidance from subject matter experts on areas where clinical descriptions or test results may be different for different patient groups. The Specialty Board supported this new focus, noting that a balance of addressing health equity is appropriate, and other social determinants of health—like homelessness, food insecurity and insurance access—should also be considered. Dr. Lynn confirmed that social determinants of health would continue to be broadly considered in the ongoing evaluation of assessment items and in the development of new items.
Specialty Board Oversight of Assessments
The specialty boards that oversee each discipline of internal medicine are responsible for reviewing and approving the assessment blueprints and standards for certification, MOC and the LKA. Each spring, the specialty boards review data related to the population of new graduates entering the discipline, diplomates maintaining their certification, workforce information, and assessment performance trends and feedback. Periodic review of these data helps to inform the specialty boards' assessment decisions. The Nephrology Board discussed assessment data in the discipline and provided feedback to ABIM staff about which data were most helpful for ongoing oversight of assessment. Some of the data the Specialty Board reviewed are publicly available on ABIM's website, including:
In a continuation of their conversation at the fall Specialty Board meeting, the group discussed the performance of the Item-Writing Task Force—the group responsible for writing all of the content for the LKA and the Traditional, 10-year Exam in each specialty—and how to approach some of the concerns expressed in the fall about member attrition, fostering connection between members and the delivery of more immediate feedback from the Approval Committees.
Item-Writers currently receive 20 MOC points per year for their service and ABIM is looking into additional incentives to offer. In response to inquiries about the selection process, staff confirmed that ABIM endeavors to recruit diverse candidates for the task force to ensure it reflects the diversity of the discipline. Dr. Mehrotra, Chair of the Nephrology LKA Approval Committee, added that the Approval Committees and Item-Writers are in the midst of a new process (having only recently been instituted following the prior structure of Exam Committees that created content for assessments), and that future generations of Approval Committees will need to build the skills and experience that the current members have in writing and developing questions.
The Specialty Board and guests also heard some information about the LKA. To date, 76% of eligible Nephrology diplomates (those due for an assessment in 2022) chose the LKA pathway. Staff also confirmed that data gathered over the first year of the LKA's availability indicate that most questions on the LKA are answered in under two minutes. Specialty Board members inquired about how the LKA has affected the community's perception of ABIM, and staff noted that they conduct periodic surveys to measure diplomate satisfaction.
Update from the Nephrology Approval Committees
Bernard G. Jaar, MD, Johns Hopkins School of Medicine; Chair of the Nephrology Traditional, 10-Year MOC Exam Approval Committee
Rajnish Mehrotra, MD, University of Washington School of Medicine; Chair of the Nephrology LKA Approval Committee
There are two ABIM Approval Committees related to nephrology: the Traditional, 10-year MOC Exam Approval Committee (which also deals with the initial certification exam), and the LKA Approval Committee. Approval Committees are responsible for approving all assessment content and maintaining the assessment blueprints in their discipline. Dr. Jaar and Dr. Mehrotra updated the Specialty Board on the Approval Committees' activity, as well as current composition of the committees and recruitment for open positions. In addition, the group discussed the blueprint for nephrology, which is disease-based. ABIM is developing a structured blueprint review tool and the blueprints in all disciplines are reviewed periodically.
Dr. Mehrotra also reminded the Specialty Board of the ongoing need for physicians to join the Item-Writing Task Force and encouraged the group to recommend candidates. Applications for and information about openings in Nephrology and all other specialties can be found online.
Selection of Nephrology Approval Committee Members
The Nephrology Board reviewed the physician candidates for open positions on the Nephrology Approval Committees. After discussion, the Specialty Board voted unanimously to approve Fernando Fervenza, MD, of the Mayo Clinic in Rochester for an open position on the Nephrology Traditional, 10-Year MOC Exam Approval Committee for a term beginning July 1, 2023.
Setting a Quality Agenda in Nephrology
In late 2021, the American Board of Medical Specialties (ABMS)—which comprises 24 medical certifying boards in the U.S., including ABIM—published new standards for continuing certification. The standards include a requirement for member boards like ABIM to facilitate the development of a discipline-specific quality agenda. Richard G. Battaglia, MD, FACP, ABIM's Chief Medical Officer, spoke to the Nephrology Board about the new standard. He emphasized that this standard is not resulting in an individual diplomate requirement to complete quality improvement activities for ABIM MOC. Dr. Battaglia invited the group to discuss how they envision ABIM engaging external stakeholders to identify issues that can serve as elements of a mutually agreed quality agenda in the discipline and the role the Specialty Board can play in this process.
Suggestions from the group included eGFR collaborative work, aligning the quality agenda with educational materials and training being developed by NKF, and issuing mandates for home modalities and transplant referrals.
Communications and Governance Engagement
John Held, Senior Director of Communications, and Peter McConnell, Program Manager for Governance and Medical Society Communications, updated the Specialty Board on ABIM's ongoing communications work with Governance (the ABIM Board of Directors, ABIM Council, Specialty Boards and Advisory Committees, and Approval Committees) and invited Specialty Board members to participate in engagement work. The communications team regularly engages ABIM Governance members to help give diplomates a better understanding of the individuals representing their interests in each discipline, and to help the community better understand the value of certification.
Specialty Board members provided feedback about how they could continue to take an active role in ABIM's communications initiatives with diplomates, the medical community and the public, such as through media interactions, the ABIM blog and working with their colleagues and medical societies.
In Closing
The Nephrology Board values the feedback and commentary of the entire medical community, including diplomates and society partners.
Do you have any questions? Are you interested in getting involved?
If you have questions after reading this report, please connect with us through the following channels:
You may also be interested in...