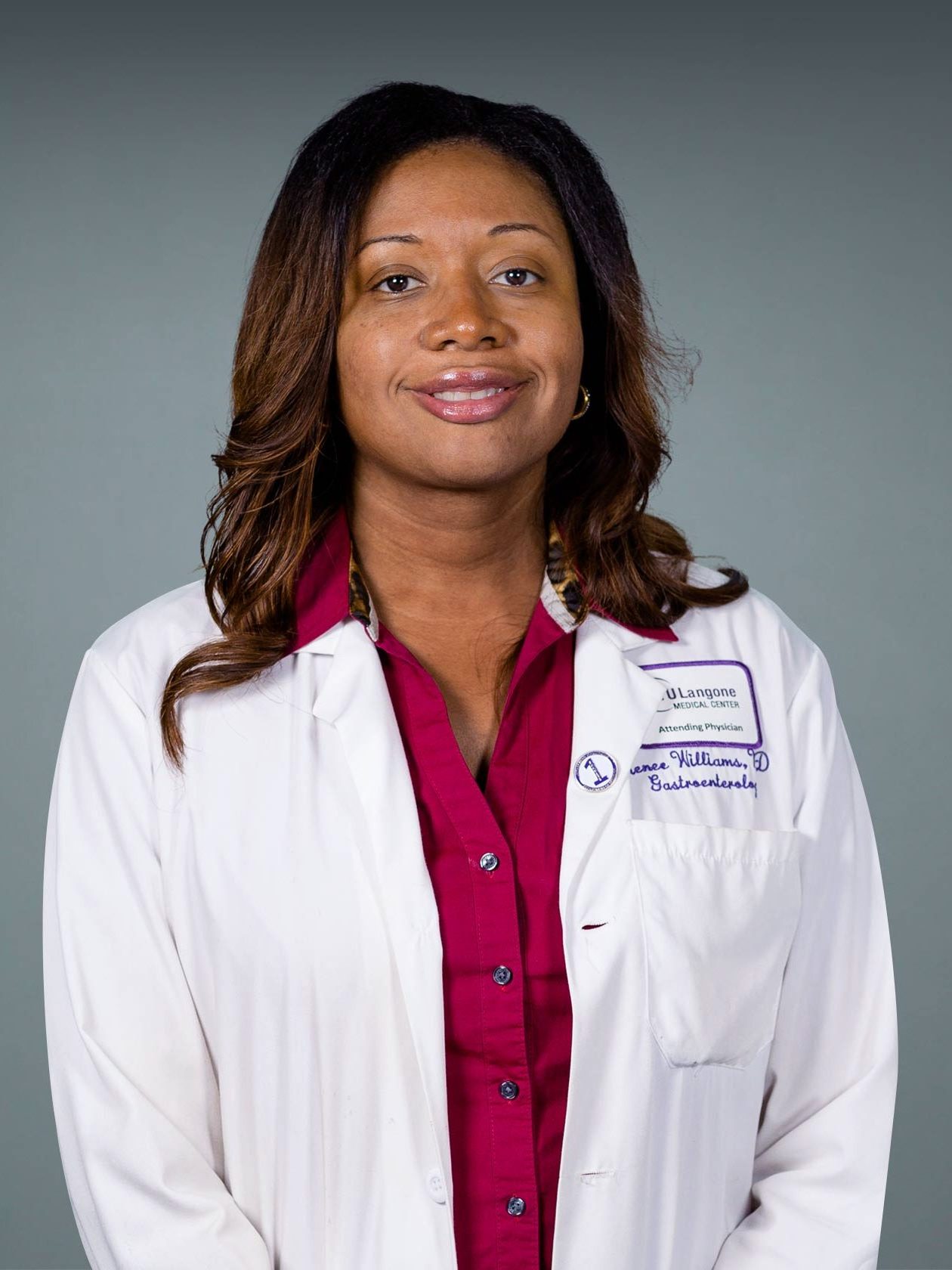 Renee Williams, MD, is an Associate Professor within the Department of Medicine at NYU Langone, where she serves as Associate Chair for Health Equity. She currently serves as the Co-Chair of the New York Citywide Colorectal Cancer Control Coalition risk assessment and screening committee and serves on the ACG Board of Trustees. Dr. Williams is the Associate Chair for Diversity, Equity & Inclusion and also serves as the Director of the Saul J Farber Program in Health Equity.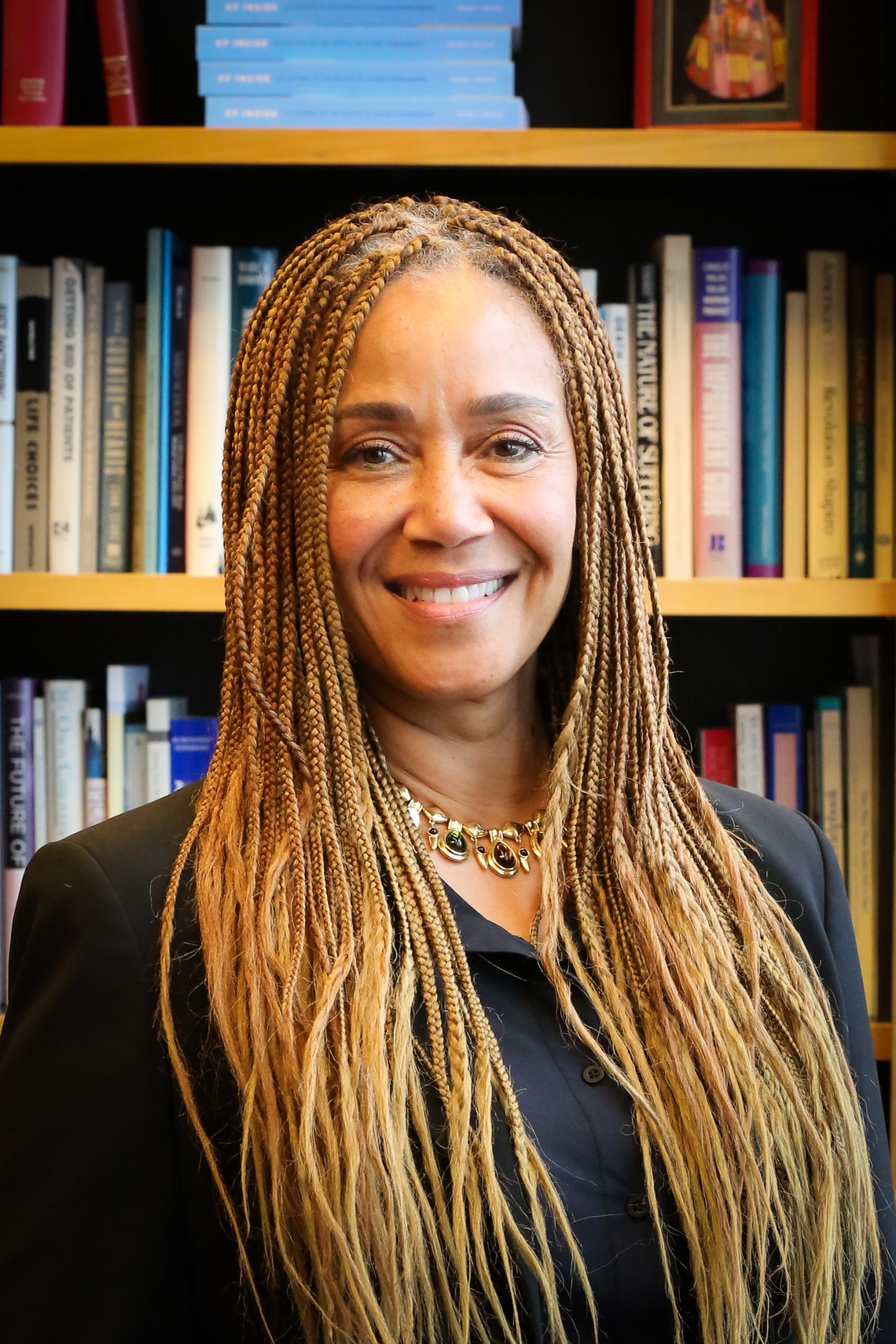 Dr. Williams took time to talk with ABIM's Senior Vice President of Communications & Chief Diversity, Equity and Inclusion Officer, Pamela Browner White, to have a conversation about the state of injustice in health care in our country today.
Dr. Williams, we're so pleased to be here with you. Can you tell us a little about your practice and how you became involved in this work?
I wouldn't say that I set out in my career to work in the DEI or health equity space, but I just naturally gravitated toward that area because it's an area of interest to me and a passion of mine.
I think there's a lot we do right in medicine, but there is a significant amount that needs to be improved. I am a gastroenterologist who works at Bellevue Hospital, which is a safety net hospital in NYC. I work with under-insured, uninsured patients, and patients with low English proficiency. Luckily in New York City, there's a good system in place to support our marginalized patients. But that doesn't happen everywhere. It gives me an interesting perspective that I use when doing DEI work.
That's exactly why we're talking with you today. One of Martin Luther King, Jr.'s famous quotes regarding human rights is "of all the forms of inequality, injustice in health is the most shocking and inhuman." Nearly 60 years have passed since he made this statement. In 2023, how does that statement strike you?
I think, unfortunately, it's still true. As a physician, I think everyone inherently wants to do the right thing. And we hear a lot about patient issues in terms of access to care and disparities. But we never really talk about the physicians or how the institute of medicine itself contributes to these disparities.
In my role at NYU's Institute for Excellence in Health Equity and within my Department, I'm working on improving health equity in different areas. I'm a gastroenterologist, but I'm also a medical educator. As a lifelong learner, educating myself about health equity in other specialties has been deeply impactful. The one consistent thing I keep seeing is Black patients have the highest mortality and incidences and worst outcomes across many diseases.
For example, breast cancer incidence is actually higher in White women, but the mortality rate is highest in Black women. I'm a Black physician, looking at those kinds of statistics and learning about areas outside of my specialty really hurts.
The question becomes, why is this happening? We've identified health inequities in the past, but have we moved the needle? COVID-19 was a terrible experience for those of us in New York City, but one of the good things that I think happened health equity has become more of a priority.
We're trying to be more strategic about health equity in our own institutions. We've had wonderful people doing this work for years, but now they're coming to the forefront and we are seeing the importance of community engagement.
The most shocking and inhuman thing about physicians is some of us think we're infallible—that we don't contribute to inequities. And what I mean by that is we feel like we're doing the best we can but we don't want to take into consideration some hard truths about our own internal biases—like our own implicit bias and how that plays a role in how we see our patients and how we treat our patients.
Can you tell us a bit more about implicit bias as a physician?
Full disclosure, I am not an implicit bias expert. Implicit bias is about socialization which results from systemic racism. We are all biased, myself included. Implicit bias is how are we socialized to look at certain people? What assumptions we make about certain people? For example, when I was in medical school, a person who was Black most likely didn't have Inflammatory Bowel Disease (IBD). So, how does that play a role when you see a patient who is Black with these symptoms? And when you see a Black person with symptoms of IBD, are you looking at those symptoms and considering that it could be IBD?
The New England Journal of Medicine has a race in medicine series and they've had some really great articles about this come out lately. When I read these articles, I love to hear what other physicians think in the comments. Some of the comments are actually quite negative. I recently saw something along the lines of "wokeness vomit, cultural Marxist bile, intersectionality melena should have no place in science" and "implicit bias aka unconscious racism is bullocks". And I thought, if people are writing this in a medical journal and it's not anonymized, how are they treating the patients from vulnerable backgrounds they see in their clinics? Think about that, for a moment. You cannot tell me that you're giving equitable care when you respond in such a manner, because you can't.
So, what's the impact for the future of medicine?
The fact is, these are the same physicians or practitioners who are training our trainees, evaluating our learners. They're modeling behaviors. How is that coming across for the trainees?
For the next generation of doctors, I think we have to really take a good look at ourselves and the system. The system has a lot of problems. Systemic racism has definitely played a huge role in what we're seeing. But we also need to understand where we come from. I highly recommend all physicians read the book Medical Apartheid by Harriet A. Washington.
The fact that we're looking at a human being and not providing them the care that they deserve is very inhumane. And it comes back to things like Black maternal mortality. Black women have the highest maternal mortality. Why is that? We're not just falling on the floor and dying. We have all heard stories about women who went to the doctor, explained they were not feeling well and were ignored. Their doctors didn't believe it was real. And those are the things that we, as doctors, have to really fight against. We need to create a better system. If it doesn't change, our patients are going to continue to suffer.
When we hear the word system, it sounds so big and not scalable. What can we do to start making a change?
It's multifactorial, but as doctors, as human beings, as empathetic human beings, we have to really look at ourselves and say, what can we change in our own space to make sure that we are providing appropriate care to all our patients?
In 2002, the Institute of Medicine published a report that specifically focused on disparities in health care. They recommended that provider performance should include a measure of disparities. And they were looking at the ethnic differences in health care quality—even when you take out access to care, ability to pay, insurance status—you still had disparities. And that means the health system itself is contributing to disparities.
For example, incidence and mortality for colon cancer have gone down significantly with screening. But as if you look at those graphs, again, Black patients and American Indians/Alaska Natives/Islanders are still sitting at the top of the list. Despite the declines in colon cancer, the same level of disparity continues. Why is that? There's something we're not accounting for and that's the biases in our system, along with other factors.
In the next 10 years, what are the most important actions that should be taken to address inequity in healthcare? Have you seen any examples that make you optimistic for the future?
I think what I'm optimistic about is that people have opened their eyes.
The American College of Gastroenterology (ACG) has a health equity research award and they've already awarded two researchers for their work. This is in its second year, and it's promoting equity research and trying to change the paradigm. In 2021, myself and 10 other Black gastroenterologists started an organization called the Association of Black Gastroenterologists and Hepatologists (ABGH). Our mission and vision are to promote health equity in Black communities and advance science.
The four points, we want to improve are:
GI health outcomes in Black communities
Fostering networking among Black students and Gastroenterologists
Developing a pipeline of Black Gastroenterologists moving forward
Promoting scholarship
At NYU Langone Health, we launched the Institute for Excellence in Health Equity in 2021. We're systematically looking at our clinical systems, our resources, our communities, and our education to determine how we can eliminate inequities. How can we look at our health care delivery in our own space, see where there are inequities or disparities and come up with a strategy to intervene in those areas? NYU Langone now has a quality health equity goal across the institution that requires all departments to look internally for inequities and develop strategies to mitigate those inequities.
Martin Luther King, Jr. promoted respect, inclusion, and equality for all. In the United States medical system today, what barriers do we need to be overcome to honor King's legacy?
I'm from Jamaica, West Indies. In my experience, I have seen more Black doctors from Caribbean or Africa n backgrounds working in medicine than US descendants of enslaved people. Racism affects us all, however, the US descendants of enslaved people are deeply impacted by generational racism. I came to the US as a teenager and when I was going to college, a professor said to me, "you can't do that." I was majoring in computer science and pre-med and I knew I could do it because I had seen people like myself do challenging things. But, if your system keeps telling you you're worthless, you start to believe it. We need to name the barriers faced by those of us underrepresented in medicine and facilitate our success. This is why it's important to offer not just mentorship and sponsorship but also providing a supportive and safe environment.
You may also be interested in...